Henderson Alcohol and Drug Use Statistics
Statistics from 2018, 2019, and 2020 for Clark County, the metropolitan area that includes Henderson, Nevada, showed that among people 18 years and older:1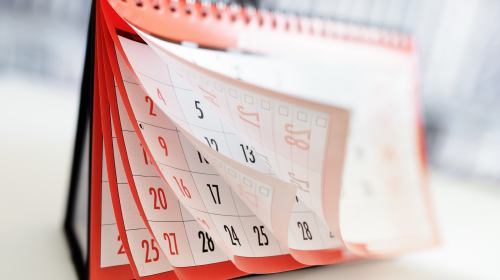 About 20% reported illicit drug use in the past month.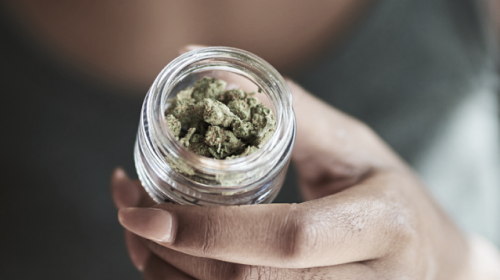 Close to 5% reported use of illicit drugs other than marijuana.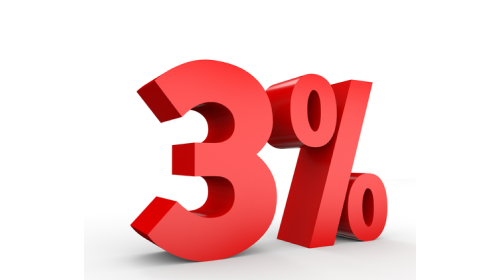 Almost 3% reported cocaine use in the past year.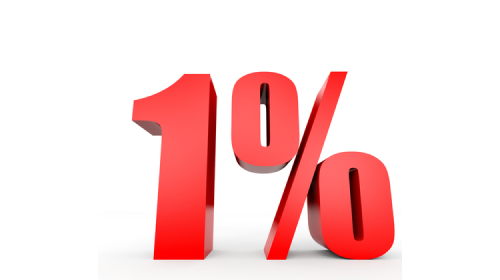 About 1% reported methamphetamine use in the past year.
Cost of Drug Rehab in Henderson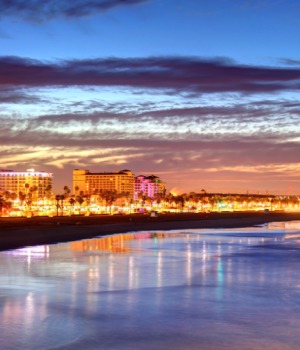 The cost of Henderson drug rehabs varies based on the facility's characteristics. You may pay more if you receive more than one treatment.2 The same is true if you choose a facility in a neighborhood with high property value or receive expensive medications. 3, 4 Your costs may be lower if the treatment center is located in an area with lower socioeconomic status or if you receive cost-effective medications. 3, 4
Low-Cost and Free Drug Rehab Centers in Henderson
The cost shouldn't be a barrier to drug or alcohol rehab in Henderson, Nevada. About 51% of the facilities and detox centers in Nevada provide low-cost or free care for people who can't afford to pay.5 State-funded programs in Nevada must be certified by the Division of Public Health and Behavioral Health to receive funds for services.6
State-funded rehabs include the Nevada Certified Community Behavioral Health Centers (CCBHC). The CCBHC provides care services for adults, children, and families with mild, moderate, or severe substance abuse.7 You may need to be enrolled in Medicaid to receive low-cost and free care from state-funded programs.
Does Insurance Cover Rehab Center Costs?
You can expect your private health insurance to lower costs because of the Affordable Care Act (ACA) and Mental Health Parity and Addiction Equity (MHPAE) laws. The MPHPEA law requires group plans like employer-sponsored insurance to provide equal coverage for substance use and medical and surgical care.8 The ACA extends equity in substance use coverage to individual health plans.8 If you have no private health insurance, you may qualify for government health insurance programs, such as Medicare and Medicaid.
Medicare
Medicare is a federal health insurance program for people who are 65 years older. You may qualify for Medicare if you are younger and have disabilities, ALS, or end-stage renal disease (ESRD).9 Medicare will lower your costs by paying for the following services:10
Inpatient treatment
Outpatient treatment
Partial hospitalization
Brief interventions
Referrals
Screening
Medicaid
Medicaid is a state insurance program funded by the state and federal governments. You can lower your costs significantly if you qualify for Medicaid. You are eligible for Nevada Medicaid if you meet any of the following criteria:11
Adults between the ages of 19 to 64 with a household income at or less than 135% of the federal poverty level (FPL)
Children under 19 with income at or less than 205% of the FPL
Pregnant woman with a household income of less than 165% of the FPL
Parents or caretakers whose income is at or less than 138% of the FPL
Recipients of Supplemental Security Income
Certain Medicare beneficiaries
Nevada Medicaid pays for the following drug and alcohol services:12
Medication-assisted treatment (MAT)
Group counseling by a clinician
Crisis intervention (outpatient)
Intensive outpatient program
Partial hospitalization
Individual counseling
Behavioral therapy services (individual, family, and group therapy, self-help/peer support)
How Do You Pay for Addiction Treatment in Henderson?
If the free Henderson drug rehabs are full and you don't qualify for free care or have insurance, you still have several options. Most drug and alcohol rehabs in Henderson offer payment plans or a sliding-fee scale. You can also apply for a scholarship to reduce the financial burden of costs.
Find a Program That Offers Payment Plans: You can choose a program that offers payment plans if you have no insurance and have limited income and financial resources. Payment plans provide the option of paying the bill over a long period instead of a single payment at one time. You can call the Henderson detox centers and facilities directly and discuss payment plans with them.
Apply for a Scholarship: Scholarships are funds from treatment centers that pay for all or part of their fees. These scholarship funds assist people who cannot afford the fees. You may apply for a scholarship to help with the cost if you have no money or insurance coverage. Some scholarships are no longer applicable if you end the program prematurely, and you're required to pay their fee if the scholarship is withdrawn.13 Numerous faith-based organizations receive SAMSHA funding to provide access to care to people in the community.14 You can contact the facility directly to find out if they have scholarships.
Sliding-Scale Program: A sliding-scale program can offer adjusted fees based on your ability to pay. This payment program is a good option if you have a low income and no insurance coverage. With a sliding-scale program, you may not have to pay for the entire cost of treatment. Sliding-scale facilities have a schedule of discounts that they apply to the costs. You can expect the discount you receive from a sliding-scale facility to be adjusted based on your ability to pay. Eligibility for a sliding scale program is based on your income, and you may be eligible if your income is below the threshold value.
Addiction Treatment Settings
Because needs vary, several levels of addiction treatment options are available. Henderson residents may receive each of the levels of care listed below, or they may enter at one of the less intensive levels: 
Medical Detox
During detox, drugs or alcohol are safely and comfortably removed from your system under medical supervision in a hospital, residential setting, or outpatient setting. Once withdrawal symptoms have been comfortably managed, you can transition into formal treatment services. 
Inpatient
Residential or inpatient care is the most intensive level of care. It involves living at a rehab facility and receiving round-the-clock supervised care. Treatment interventions usually include individual and group therapy, nutritional counseling, experiential therapies, and medication.
Partial Hospitalization Programs (PHPs) 
While in a PHP, you receive treatment similar to an inpatient program, but you return home after your program is done for the day. This level of care often serves as a step between inpatient and outpatient care.   
Intensive Outpatient (IOPs) 
IOPs allow you to attend therapy several times each week while living at home, so you can spend the rest of your time fulfilling work, school, or other obligations. 
Standard Outpatient
Standard outpatient care is generally the least intensive option, involving one to two hours of treatment per week. This option has the least oversight and supervision. Henderson residents with a strong support system tend to find this level beneficial.
Aftercare
Aftercare begins when your rehabilitation program is complete. This can include ongoing support through programs such as 12-step groups, non-12-step groups, ongoing therapy, and sober living homes.
Specialized Drug Rehabs in Henderson
There are numerous accredited drug and alcohol rehabs in Henderson with unique characteristics that may align with your beliefs, lifestyle, and personal needs. You may choose a boutique facility with specialized services suitable for your personal and professional life, such as a luxury or executive center for your recovery journey. Holistic programs and Christian and faith-based programs may have some of your core beliefs integrated into the treatment program.
Holistic
Holistic rehabs provide physical, mental, social, and spiritual interventions during recovery.19 Providers at holistic facilities may coordinate services with other healthcare professionals from different disciplines to ensure appropriate care in every aspect of your health.19
Faith-Based and Christian
Christian and faith-based addiction treatment centers integrate religious beliefs, doctrines, and principles into their programs.20 You can expect to find Christianity, Islam, Judaism, and other religions integrated into Christian and faith-based programs.20 Studies have shown that programs based on spirituality and faith are associated with positive recovery outcomes.20 You can choose a Christian or faith-based program if you would like to receive care based on your religious beliefs.
Luxury
Luxury rehabs are luxurious private suites with picturesque views and services from top-notch healthcare professionals.21 The clientele of luxury facilities includes rich and famous people like A-list celebrities, politicians, and business tycoons.21 You can expect these to be expensive, ranging from tens of thousands to close to half a million dollars.21 The high price will get you a comfortable lifestyle with VIP services like 24-hour access to a limousine service, a butler, a concierge, and a personal chef.
Executive
Executive rehabs are designed to deliver addiction treatment in a private setting for high-level senior executives.22 You may receive care discretely in a scenic location without societal pressures. You should consider an executive facility if you want to recover in a facility designed for executives and with all the amenities to need.22
Dual Diagnosis
People with addiction have a higher risk for mental health conditions. The co-occurrence of addiction and a mental health condition is known as a dual diagnosis.23 People with dual diagnoses need specialized care because some addiction medications can interact with treatment for mental illness with adverse effects.23
Types of Addiction Therapy Used in Rehab
Cognitive Behavioral Therapy
Cognitive behavioral therapy uses techniques to help you change unhealthy behaviors and improve your coping skills.18 You can expect to participate in 12-24 weekly individual sessions. You will explore the negative and positive effects of addiction and learn strategies to prevent relapse.18
Dialectical Behavior Therapy
Dialectical behavior therapy uses mindfulness to help you control cravings.18 Research studies have shown that dialectical behavior therapy is effective.18 You can expect to receive treatment with cultural, spiritual, and traditional practices.
Motivational Enhancement Therapy
Motivational enhancement therapy is a type of counseling that helps people address uncertainties about stopping drug and alcohol use.18 The therapist may help you become aware of the inconsistencies between your unhealthy behaviors and goals.18 Becoming aware of these inconsistencies and addressing them may help you stay motivated to continue treatment and reduce substance use.
Contingency Management
Contingency management focuses on changing behaviors that aren't serving you. You may receive incentives and rewards that prompt changes in your behavior.18 Contingency management may be combined with other therapies like cognitive behavioral therapy and motivational enhancement therapy to improve outcomes.18
Group Therapy
Group therapy has one or more therapists leading a group of five to 15 people.29 You can expect the group to meet for 1 or 2 hours every week.29 The benefits of group therapy include support from group members, a sounding board consisting of your peers, and insight about addiction problems from group discussions.
Family Therapy
Family therapy works with children, parents, and the partners of a person in rehab. Family therapy may address unhealthy behaviors, unfavorable influences, and patterns of negative interactions within your family.18 Your family members may participate in the therapy sessions to help them develop skills that support your behavior change.18

Should You Travel for Drug and Alcohol Rehab in Henderson?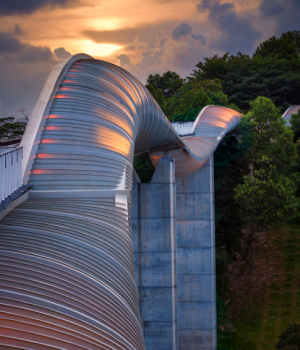 Your decision to travel to Henderson for drug and alcohol rehab will depend on your lifestyle and needs.
Some of the reasons to travel to Henderson for care include:
You have support from relatives in Henderson
You'd like to be close to the Las Vegas Strip
You want to be in a different environment
Alcohol and Drug Laws in Henderson
Nevada has several laws that support recovery and protect the friends and families of people in rehab.
The Good Samaritan Drug Overdose Act, Specialty Court Program, and Nevada Parity Law may help you receive the appropriate care during recovery.
Good Samaritan Overdose Prevention: The Good Samaritan Drug Overdose Act in Nevada protects you from being prosecuted for drug-related offenses when you try to help someone experiencing a drug or alcohol overdose.31 You shouldn't be scared of helping or calling emergency services during an overdose. You can expect the Good Samaritan Law to protect you from criminal charges if you think the person you are helping is experiencing an overdose.
Specialty Court: DESCRNevada has a Specialty Court Program to help your recovery from drug and alcohol use. The Specialty Court Program offers non-violent offenders with substance use disorder an alternative to incarceration.32 Under this program, you will be required to appear in court, undergo frequent drug testing, and receive rehab services.32
Nevada Parity Law: The Nevada Parity Law requires individual insurance providers to provide the same extent and amount of coverage for telehealth drug and alcohol rehab as other forms of care.33 The Parity Law also requires group insurance providers to pay for the following treatments for drug and alcohol withdrawal symptoms:33
Individual, group, and family counseling
Inpatient treatment
If you need assistance, we're available 24/7 to help. Call us at 800-926-9037 (
Who Answers?) to speak with a support specialist who can help you explore the best accredited alcohol and drug rehab centers in Henderson for you.
Resources