Paradise, Nevada Drug and Alcohol Use Statistics
Nevada lists 142 drug and alcohol rehabs with 11,573 admitted clients receiving treatment in 2020.1
From 2019 to 2020, among those 12 years and older:2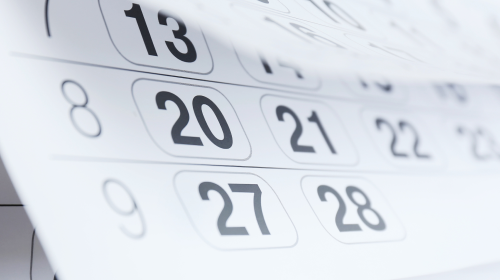 523 residents had used illicit drugs in the past month.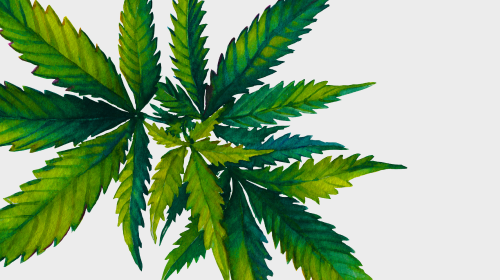 588 residents had used marijuana in the past year.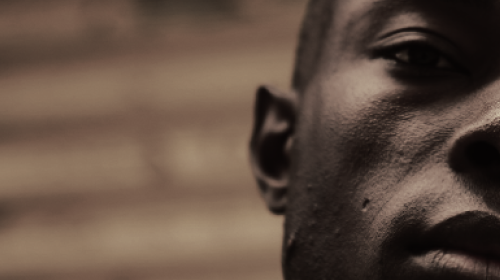 61 residents had used cocaine in the past month.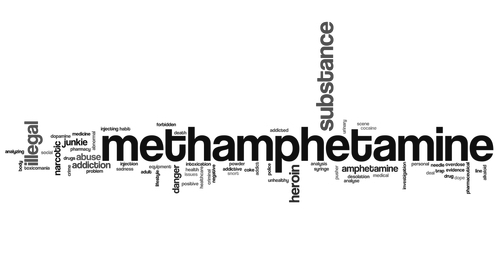 34 residents had used methamphetamine in the past year.
Regarding alcohol statistics: 2
1,307
1,307 residents consumed alcohol in the past month.
628
628 residents had binge drinking episodes in the past month.
1,157
1,157 had perceptions of great risk from having five or more drinks of an alcoholic beverage once or twice a week.
How Much Does Drug Rehab in Paradise, Nevada Cost?
Pricing for Paradise drug or alcohol rehab usually varies from program to program. The amount you may pay depends on several factors, such as:3
Treatment setting (inpatient vs. outpatient)
Amenities and special features (such as upscale offerings)
Length of treatment (30 days vs. 60 days vs. 90 days)
Funding source (Government versus private)
Location (rural versus urban)
It's typical for inpatient drug and alcohol rehab in Paradise to have a higher price point than outpatient since you are paying for room and board. Rehabs categorized as executive and luxury typically cost more than standard inpatient treatments. This is because of offerings such as massage therapy, spa treatments, and other upscale offerings.4
How to Find Low-Cost and Free Rehabs in Paradise, Nevada
You can find low-cost and free Paradise drug or alcohol rehab by connecting with the Department of Health and Human Services Nevada Division of Public and Behavioral Health (DPBH).4
DPBH offers a variety of low-cost services such as clinical case management, clinical counseling programs, co-occurring programs (dual success & recovery program), and clinical medication management.4
Another way to find free and low-cost Paradise drug and alcohol rehab is to search for the following key terms in your internet search engine or browser:5
• Drug rehab(s) near me
• Alcohol rehab(s) near me
Do Medicare and Medicaid Cover Drug Rehab?
If you qualify for Medicare and/or Medicaid, you may utilize these programs to pay for drug and alcohol rehab. You can discuss these two options with the financial counselor at the Paradise drug and alcohol rehab you will attend. 6,7
Medicare and Medicaid each have different qualification requirements. If you go to a Paradise drug and alcohol rehab that accepts Medicare and Medicaid, they can cover all or part of your treatment fees. 6,7
Does Private Insurance Cover Addiction Treatment?
If you have private insurance, you can use it to pay for drug and alcohol rehab. This can keep the cost of going to drug and alcohol rehab in Paradise down. Many plays will provide partial, if not full, coverage.
You can use the phone number provided on the back of the card to talk to someone about which insurance covers Paradise drug and alcohol rehab. Make sure to ask for an in-network Paradise drug and alcohol rehab.3
There are affordable Paradise drug and alcohol rehab options whether you have insurance or not. If you can't find one in Paradise, other parts of Nevada offer low-cost or free treatment options. Paradise is very close to Las Vegas, Nevada, and there are many treatment program options to choose from close by. 3, 4
Popular Alcohol and Drug Rehab Centers in Paradise, Nevada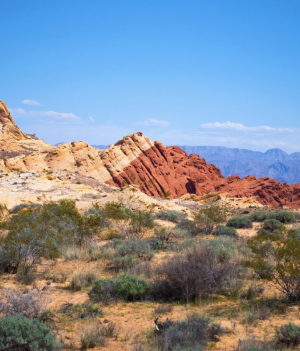 Paradise, Nevada, is very close to Las Vegas, Nevada. The listed alcohol and drug rehabs below have Las Vegas addresses but are within 15-20 miles of Paradise. There are many options for Nevada drug and alcohol rehab, and the ones that follow are highlighted for their proximity to Paradise:
Vogue Recovery Center Las Vegas
Vogue Recovery Center Las Vegas includes an adult drug and alcohol rehab program that boasts services along a complete continuum of care. This would include detox, inpatient, and outpatient treatment options followed by aftercare support and sober living home options.
This is an upscale Paradise drug and alcohol rehab with amenities such as luxury accommodation, mountain views, a yoga studio, a music room, a meditation room, a swimming pool, and a recreation room.
Vogue Recovery Center Las Vegas accepts private insurance, self-pay options, provides financial aid if deemed appropriate, and military insurance.
Las Vegas Comprehensive Treatment Center
Las Vegas Comprehensive Treatment Center touts a private, residential setting and includes both drug and alcohol rehab. This Paradise drug and alcohol rehab address dual conditions, opioid rehab via medication-assisted treatment (MAT), and detox as well.
It accepts Medicaid, provides self-pay options, and financial aid is available if your situation warrants it.
The Nestled Recovery Center
The Nestled Recovery Center takes a holistic approach, providing individualized care. It is located on pristine acreage and consists of luxury accommodations. With a recreation room and swimming pool on-site, this Paradise drug and alcohol rehab is an optimal oasis for recovery. If you have a dual condition, it can be addressed at this treatment center along with detox and inpatient rehab.
The facility provides self-pay options and accepts private insurance.
Southern Nevada Adult Mental Health Services East Las Vegas Med Clinic
Southern Nevada Adult Mental Health Services East Las Vegas Med Clinic is a solid option if you are looking for standard outpatient rehab. This facility also treats dual conditions. It accepts Medicaid and Medicare. It provides financial aid on an as-needed basis and has a sliding-scale payment assistance program.
New Beginnings Counseling Centers Las Vegas
New Beginnings Counseling Centers Las Vegas offers outpatient medically supervised substance use treatment. Their goal is to provide services in a caring and professional environment. The chief focus of this Paradise drug and alcohol rehab is to provide treatment for opiate-based substances such as heroin, oxycodone, Percodan, Percocet, and Lortab, among others.
You can receive MAT at New Beginnings Counseling Centers Las Vegas, DUI assessments, DUI counseling, and individual and group counseling.
If you have Medicaid or Health Plan of Nevada (HPN), you can use it at this treatment center. Otherwise, there are financing options.
ABC Therapy Las Vegas
ABC Therapy Las Vegas provides adult alcohol and drug rehab in a private, residential setting. This treatment facility can service dual conditions, address opioid rehab, and provides outpatient rehab.
It offers an Employee Assistance Program, so your employer may cover part if not all, the treatment costs associated with this facility. Other payment options include self-pay, private insurance, and Medicaid. Financial aid is available upon qualifying.
The Drug Rehab Process: What to Expect
Research shows that if you receive treatment along what's referred to as a "continuum of care," recovery success rates improve. A continuum of care usually starts with an intake assessment and typically progresses from: 8

Residential or inpatient rehab
Outpatient treatment services
Community/peer support groups
Paradise drug and alcohol rehab follow general protocols and procedures while still uniquely conducting themselves and staying focused on your care. Paradise drug and alcohol rehab includes many evidence-based practices such as using a variety of modalities and therapies, co-occurring mental health treatment, and ensuring you remain medically safe during their program.8
Receiving a Substance Abuse Assessment
Your doctor or a treatment program can complete a substance misuse assessment for you. If you decide to have an assessment by your doctor or primary care physician (PCP), make sure the PCP has a background in substance misuse treatment. It would preferably be some specific credentials or training in the field. If this isn't the case, you can schedule an intake appointment with a Paradise drug or alcohol rehab. They can conduct a substance misuse assessment at that time.8,9
You are evaluated and screened by the clinical staff at the treatment center when you arrive at the facility for your intake appointment. If you need medically assisted treatment (MAT), the medical staff may monitor and be involved with your intake. MAT can become addictive and dangerous if you have certain health conditions, so medical staff will need to learn more about your background and your history of drug use before you can start MAT.10
You need to meet certain eligibility requirements to be admitted to Paradise drug or alcohol rehab. These include:8,9
Willingness to recover
Desire and motivation to complete recovery-related actions
Previous drug use and addiction history
Amount of past recovery attempts
The information you provide the staff at the Paradise drug and alcohol rehab will be utilized as a gauge for your potential success in treatment. It will also be the foundation to initial treatment planning so that your treatment can be tailored to your situation.8,9
If you complete an assessment at an outpatient treatment program, staff will consider your addiction severity level before admitting you. For example, if your situation requires inpatient detox or inpatient treatment for safety reasons, or if outpatient services aren't appropriate for you, you can receive a referral to inpatient treatment.8
During the assessment, you may also be asked to:8
Have a physical exam
Complete a blood and urine sample for drug testing
Provide information about your existing and previous mental health issues
This process is not to shame you. It will help the intake staff determine the appropriate level of care for you, and they can work with you to create an initial treatment plan.8,9
Sometimes the financial component to receiving treatment is done separately from the substance misuse assessment, and sometimes it is discussed at the time of assessment. It is important for staff to be able to assist you and facilitate financial discussion early on so there is clear communication on your ability to receive services at their location.3
If the facility is state-funded or is a Medicaid- or Medicare- only program, you would need to be receiving those services or qualify for them.6,7
If the facility is private-pay or accepts insurance, staff will ask you for your insurance information and discuss financing options with you.
Medical Detox Services
In some cases, medical detox is necessary for your safety during the detoxification process. During medical detox, credentialed medical professionals supervise your withdrawal so they can help you remain as comfortable as possible. They can minimize withdrawal symptoms and reduce any medical complication risks. 8,9
Benzodiazepines, alcohol, and using and mixing several substances would pose medical risks to detox on your own. Additionally, if you have underlying mental health or medical conditions, you may require a medically supervised detox.8
It is important to understand that medical detox should not replace comprehensive addiction treatment along a continuum of care. It does not address underlying factors that could have contributed to your needing treatment at a Paradise drug and alcohol rehab. 9
Inpatient Drug Rehab in Paradise, Nevada
Inpatient rehab involves residing at the treatment center for the length of your program. It may last between 30 to 90 days and, when appropriate, sometimes longer than three months. Research shows that longer rehab stays are associated with improved treatment outcomes.8
When you arrive at the Paradise drug and alcohol rehab, you will complete your intake paperwork. Your belongings will be searched by staff for contraindicated items such as:8,9
Drugs & alcohol
Paraphernalia
Weapons
This ensures your safety and that those in the program with you. It also supports your treatment success by limiting access to illicit and mood-altering substances or other items related to it. 8,9
A credentialed staff member will conduct an assessment. Upon completion of the assessment, an individualized treatment plan will be created to meet your treatment needs. This is a dynamic document and can be adjusted throughout your treatment program to reflect what you're working on. Your treatment plan typically includes more than one modality and treatment approach. Some examples of what's included are: 8,9
Family therapy
Individual counseling
Group sessions
Drug education classes
Relapse prevention classes
MAT or medication maintenance
Aftercare planning
Peer support meetings
Some programs have a holistic approach and offer modalities such as:9
Meditation classes
Equine therapy
Yoga classes
Movement classes
Acupuncture
Art, play, and music therapy
The treatment modalities included in your treatment plan will be based on your needs and vary, depending on the Paradise drug and alcohol rehab's philosophy and approach to treatment and its offerings.
Step-Down Care
After completing inpatient drug and alcohol rehab, you may "step down" along the continuum of care to an outpatient program such as a partial hospitalization program (PHP), intensive outpatient treatment (IoT), or supportive outpatient program (SOP).8,9
All three are provided on an outpatient basis. No matter what type of outpatient services you are receiving, you create an outpatient-specific treatment plan with a credentialed professional.8
The main differences between PHP, IOP, and SOP are: 9
Number of visits per week
Treatment duration (length)
PHP Programs typically last 30 days, meeting eight hours daily and five days per week. IoT is usually three days per week, three hours per day, and will last six to eight weeks. Some treatment programs can offer either a day or a night IOT option. This can be very helpful if you have work obligations or other responsibilities so that the program can accommodate your schedule. 9
SOP is usually long-term care. It is determined by your individual needs and your treatment team's recommendations. For example, SOP can take the form of attending continuing care (CC) group one time per week for one hour, up to 12 months.9
SOP can also mean seeing a professional on a one-on-one basis to address your specific needs and life circumstances that arise in your daily life.9
You may end up stepping down and completing the full continuum of care- from inpatient treatment to PHP or IOT or OP. It's also possible you may not need all three outpatient levels of care. 9
To decide which step-down program is best for you, discuss it with your loved ones and your treatment team. You can also consider your 'at home' situation. For example, if you are going back to a job you have before attending a Paradise drug and alcohol rehab, you may need support to re-integrate. On the other hand, you may be starting a new job or seeking a new career upon your return from home. If this is the case, you may benefit from career services and outpatient support.
Regardless of your step-down decision, receiving support after inpatient treatment tends to be beneficial. Research shows that completing a continuum of care positively impacts long-term, sustained recovery. 9
Aftercare and Relapse Prevention
Recovery is a lifelong process, so it's important to make sure you have an aftercare and relapse prevention plan in place after completing Paradise drug and alcohol rehab. 8,9
If you've stepped down to PHP, IoT, or SOP, you can create this with your treatment provider. Whatever program you have decided to step down to will also serve as part of your aftercare treatment. 8,9
Relapse prevention plans should include a list of your:8,9
Emotional and physical triggers
Emergency medical contacts
Sober support system (people to call during cravings)
New behavioral tools
Techniques that support recovery mindset
Peer support meeting times & locations
You may also want to supplement your Relapse Prevention Plan with other forms of support such as 12-step programs or non-12 steps programs: 8,9
SMART Recovery
Narcotics Anonymous (NA)
Alcoholics Anonymous (AA)
These support groups don't constitute or replace substance misuse treatment; they offer support from others who understand what you are going through. So, they can offer you guidance. 8,9
What to Consider When Choosing the Right Paradise, NV Rehab for You
There are several factors to consider before selecting a Paradise, Nevada, drug and alcohol rehab. The following is a basic list to help you with your decision: 8,9
Inpatient or Outpatient
When you receive an evaluation from your healthcare provider or because of a substance misuse assessment at a treatment facility, the results can help you decide which is right for you. Narrowing down your needs between inpatient and outpatient will help you find a starting point in your search.
Treatment Philosophy
Paradise drug and alcohol rehabs differ in their treatment approaches and/or philosophies. Some take a holistic approach, while others are more standard. Depending on your priorities and preferences, you can choose either.
Price Point
When choosing a Paradise alcohol and drug rehab, the price point is something to consider. There might be financing options available to you by the rehab. You can discuss this with a financial counselor at the rehab.
Insurance
You can contact your insurance company if you have private drug and alcohol rehab insurance. Make sure to ask your company for a list of in-network programs that accept your provider and plan.
Visitor Policy
If you'd like visits from family and loved ones during your drug and alcohol rehab in Paradise, then you can view the treatment facility's visitor policies to help decide which one is the best fit for your needs.
Peer Support
This can be a vital part of your recovery. If you find attending peer support meetings to be valuable, you may want to select a Paradise drug and alcohol rehab that includes attendance at peer support meetings into their treatment plans.
Features and Amenities
There are certain luxury and upscale drug and alcohol rehab offerings in Paradise for you. If this is a priority for you, you may choose to receive treatment from them. Features and amenities can include private rooms, recreation rooms, music rooms, Yoga studios, and luxurious views. While this may be important to some, it may not be important to others. There are also standard treatment options.
What to Look for in a Quality Treatment Program
When choosing a Paradise drug and alcohol rehab, it is important to look for a high standard of care. Quality treatment programs would include items such as:8,9
Program Accreditation
Paradise drug and alcohol rehab are typically accredited by the Joint Commission (formerly JCAHO) or Commission on Accreditation of Rehabilitation Facilities (CARF). Treatment facilities that are accredited have undergone a rigorous process of checks and balances to ensure they are providing the services they tout. It also confirms that they are prioritizing your recovery and patient care.

Staff Credentials
Drug and alcohol rehabs in Paradise should have properly credentialed staff onboard. Each modality has different credentialing requirements that are established by an overseeing board. Having credentialed staff on-site ensures that they have met the requirements of their boards and received the proper training and board exams, which qualify them to work in the field and with you.
Individualized Treatment Plans
While you will have more than one person at a time in the Paradise drug and alcohol rehab you are at, you should also receive an individualized treatment plan. This individualized treatment can provide you with a person-centered approach. The treatment plan is typically tailored to your situation. For example, if you have been referred by your employer and long-term sustained recovery is part of your agreement to return to employment, then this should be addressed in your treatment plan. If you plan to re-career upon completion of treatment, then you may need treatment planning to include career counseling services.
Staff-to-Patient Ratio
Some may prefer a lower staff-to-patient ratio. On the other hand, this may not matter as much to others. If you thrive in a more intimate environment, you can research drug and alcohol rehab in Paradise that has a lower staff-to-patient ratio. A compromise could be finding a treatment facility that provides one-on-therapy and personalized treatment with larger treatment groups so that you may get varied perspectives on recovery.
Payment Options There are numerous options to cover your treatment outside of the state-funded or private insurance options. Consider applying for grants, treatment center scholarships, asking for donations, creating a personal fundraising page, or seeking out centers that offer a sliding fee scale or financing opportunities.
Treatment Services
Finding the right treatment option is vital to gaining success in combatting alcohol and drug use. It is essential to research the many options and weigh your current situation in making a decision. Treatments vary (e.g., medication-assisted therapy, cognitive behavioral therapy, holistic therapy, etc.), and the success differs based on the person.
Access to On-Site Medical Care
Should you have co-occurring mental health or medical conditions, you may need to have regular access to a medical doctor/physician or psychiatrist at your Paradise drug and alcohol rehab. If this is the case, it is important to research and discuss it with the staff at the rehab you are considering. If you prefer treatments such as acupuncture or modalities such as massage, you will want to find a facility that offers them.
Use of Evidence-Based Practices and Therapies
If the Paradise drug and alcohol rehab is accredited and staff credentialed professionals, they will usually utilize evidence-based practices and therapies. These include treatment modalities that are well researched by subject matter experts and have withstood the test of time in the field. For example, cognitive-behavioral therapy (CBT) is effective in the treatment of substance use.
Aftercare Planning
This is typically covered in treatment programming. Research shows that if you complete and engage in a continuum of care, treatment outcomes tend to be better. For example, outpatient services are usually recommended following the completion of inpatient treatment. This allows you to have continued services and support as you re-engage in your daily life and regular roles and responsibilities. Therefore, aftercare planning should be a priority along the continuum of care as your next step.
Alumni Programs
Outpatient rehabs will many times offer alumni programs, and some inpatient facilities might as well. For example, an IoT might allow alumni to host a monthly meeting or gathering, a reunion, so to speak. This would allow alumni to stay in touch with each other. The rehab may also allow alumni to have a 12-step or other such peer-support group on their property during times at which there are no scheduled treatments and space is available. Alumni can therefore support each other post-treatment. Some facilities are now also offering remote meetings for alumni on HIPAA-compliant and confidential platforms.

While this list is thorough, it isn't all-inclusive. There might be other priorities for you to consider before you decide on which Paradise drug and alcohol rehab you will attend. Consider this list and prioritize what's important to you by numbering it.

You may also decide to include your loved ones in the decision by asking them to add to the list or to assist you in prioritizing. If you need further assistance deciding, you can contact your PCP or a treatment facility to schedule an assessment with a credentialed professional as a starting point.8,9,10

Should I Travel to Paradise, NV for Alcohol and Drug Treatment?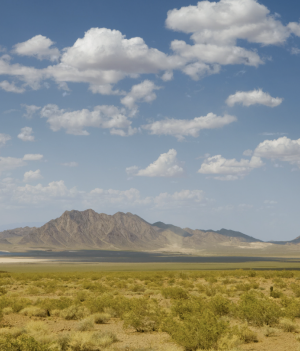 Paradise is an unincorporated town and census-designated place in Clark County, Nevada, United States, adjacent to the city of Las Vegas. It was formed on December 8, 1950.
Paradise is located fewer than 10 miles and a 15-minute drive from Southern Las Vegas. It is an unincorporated town in Clark County, Nevada. Its closeness to Las Vegas makes it a prime place to travel for alcohol and drug treatment. There are numerous options for treatment, and it boasts the Harry Reid International Airport, so it's convenient to fly into.
If you are a sports aficionado or like culinary delights and eating at restaurants, Cesar's Palace and MGM Grand are also close by.
Neighborhoods in Paradise, Nevada to Consider for Treatment
The most desired areas in Paradise tend to be in the northwest parts of the neighborhood. The more affordable homes are in the central regions.11
At the time this article was written, median house prices in Paradise were less costly than the United States median. Given Paradise's proximity to Las Vegas, you may consider it as employment opportunities abound in such a big city. You would be in a town nearby, without the bustling energy of the "strip" while still being able to access the perks of a big city. 11,12
Paradise is close to southern Las Vegas, which has several drug and rehab options within a 20-minute drive. No matter what type of rehab you are looking for, whether it is an upscale luxury facility or a standard one, you would be able to locate one via Paradise, Nevada. 11,12
Drug and Alcohol Laws in Paradise, Nevada
Nevada boasts a Good Samaritan Law (NRS 41.500) that states, "Any person who makes a good faith effort to help will not be held liable for their actions if: There was an actual emergency; They made active attempts to offer assistance; They were not paid for their efforts, and they did not act in a grossly negligent manner." 13
The Good Samaritan Law was leveraged to create the Chapter 453C Good Samaritan Drug Overdose Act. This act was put into effect to minimize overdoses because of fear of incrimination on behalf of the person who contacts authorities or assists in such situations.14
The Good Samaritan Drug Overdose Act provides some protections from arrest, charge, and persecution for those who seek medical assistance due to drug overdose and those who assist another who is experiencing a drug overdose. 14
Additionally, Nevada Statutes and Regulations define the term opioid, medical healthcare providers who can prescribe and utilize medically assisted treatment (MAT) such as methadone, funding and grant laws, and other provisions to legalize MAT for opioid treatment. These laws are outlined in Chapter 453c as well, the same chapter as the Good Samaritan Overdose Act. They legalize the ability for providers to utilize MAT and other evidence-based best practices for opioids, drugs, and alcohol and a path for treatment facilities to become credentialed, thereby legitimizing treatment options.14
Resources