Springfield Drug and Alcohol Statistics
Drug and alcohol statistics for Springfield include:1,2,3,4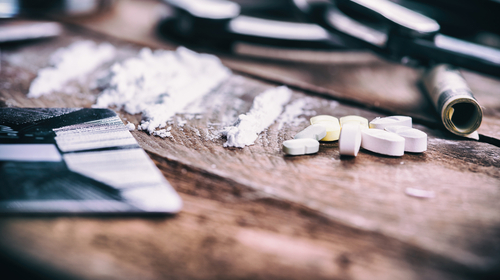 Heroin was the most popular drug people sought treatment for, followed by alcohol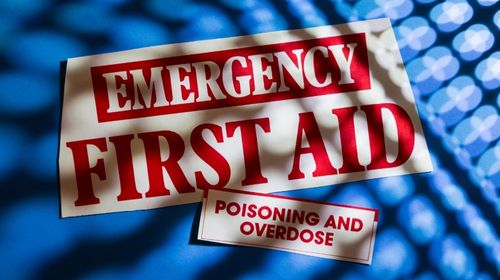 1,243 opioid-related incidents were treated by EMS in 2021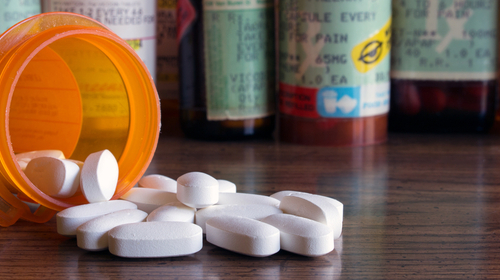 Opioid-related overdose deaths have almost quadrupled since 2014, from 31 deaths in 2014 to 119 deaths in 2020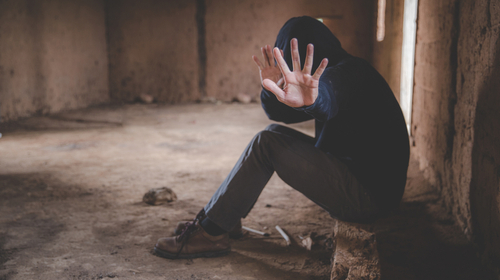 40% of the opioid-related overdose deaths in Hampden County occur in Springfield
In 2017, 5,766 people in Springfield entered substance use disorder treatment.1 Breaking that number down further shows that:1
73.4% were men.
26.6% were women.
44.3% were white.
33.2% were between the ages of 31 and 40 years old.
52.7% received previous mental health treatment.
To address these growing numbers, the Springfield Police Department started carrying Narcan in 2019, which can be used to reverse the effects of an opioid overdose.3 As of March 2022, Springfield police have administered 328 life-saving doses of the medication.3
Looking at alcohol misuse, Hampden County had the lowest percentage in the state of adults who reported binge or heavy drinking in 2019.5 However, 34% of the driving deaths in the county between 2016 and 2020 involved alcohol, which is one of the highest percentages in the state.5
Cost of Drug Rehab in Springfield
Springfield drug rehabs will vary in cost. The first step is understanding what type of care is right for you. Inpatient can be expensive because you stay in the facility full-time and need to pay for not only your treatment but also your room and board, food, and medication. Outpatient is less expensive; however, the cost will depend on the length and intensity of your program.
Other factors that determine cost include:
Treatment setting (inpatient or outpatient)

Features and amenities (luxury or standard rehab facility)

Duration of program (30, 60, or 90 days)

Choosing a rehab facility in-network with health insurance provider

Location (city vs. suburb)

Addiction is a serious disease, and cost should not be seen as a barrier to getting the help you need. If cost is a concern, state-funded drug and alcohol rehabs in Springfield offer low-cost and even free treatment services.
Low-Cost and Free Drug Rehab Centers in Springfield
Free or low-cost drug and alcohol rehab programs in Springfield are provided through state funding, Massachusetts' Medicaid called MassHealth, or through non-profit organizations. Residents will need to provide proof of residency, show evidence of a substance use disorder diagnosis, and demonstrate financial need.
Other reduced payment options include:

Scholarships: Apply for scholarships through third-party organizations or directly through treatment centers to help reduce or cover the full cost of drug rehab.
Sliding Scale Fees: Free and sliding-scale facilities only charge what you can reasonably afford to pay based on your income.
Private Insurance: Treatment facilities may accept private health insurance, which can significantly reduce the cost of addiction treatment. While some private insurance plans cover rehab services in full, most plans offer at least partial coverage. Contact your provider to learn how much coverage your policy provides.
Medicare or Medicaid: Both government healthcare programs cover specific drug and alcohol rehab services, but you will need to find a treatment center accepting these insurance options.
Addiction Treatment Settings
Drug and alcohol rehabs in Springfield can feature more specialized addiction services in addition to standard treatment options:

Population-Specific
Certain populations can benefit from more tailored addiction services. This can include treatment targeted to the LGBTQ+ population and even gender-specific rehab programs.
Faith-Based
Faith-based rehab programs offer a spiritual approach to addiction recovery, integrating prayer groups and literature studies into plans. If your religion is important to you, you may want to consider finding a spiritual rehab.
Inpatient programs
These highly intensive programs require you to live at the rehab facility while participating in several hours of supervised, evidence-based treatment daily. You may also receive a medical detox if you need it, which helps to manage your withdrawal symptoms.
Telehealth programs
These online programs provide evidence-based therapy virtually, typically via video on a computer, smartphone, or tablet.
Outpatient programs
These evidence-based programs, which include partial hospitalization programs (PHPs), intensive outpatient programs (IOPs), standard outpatient programs, and aftercare plans, allow you to live at home but require you to attend several hours of treatment each week.
Dual diagnosis
These programs provide simultaneous, evidence-based therapy for co-occurring substance use and mental health disorders.
Veteran
These programs address the unique treatment needs of former military members and provide a supportive, understanding environment for healing to take place.

Luxury
These programs provide evidence-based treatment in a high-end, luxurious setting that includes several posh amenities to make patients as comfortable as possible.
Executive
These programs provide high-level professionals with the privacy and work-related resources they need to maintain their corporate responsibilities while undergoing treatment.
How to Choose the Right Springfield Drug Rehab?
You should consider a few things when searching for accredited rehabs and detox centers in Springfield. They include:
Treatment type: You can quickly narrow down your list of choices by determining what type of treatment—inpatient or outpatient—would work best. A physician or member of the rehab staff can help guide you in the right direction.
Philosophy: If taking a mind-body-spirit approach appeals to you or you're looking for a specific type of therapy, review the rehab's treatment philosophy to see if it's the right fit.
Cost: Check with your insurance to see what services are covered and which providers are considered in-network to keep costs lower.
Features and amenities: Make a list of the features and amenities that are important to you, particularly when it comes to residential treatment. If your recovery journey would benefit from things such as a pool or exercise facility, look for a rehab that offers those options.
Should You Travel for Drug and Alcohol Rehab in Springfield?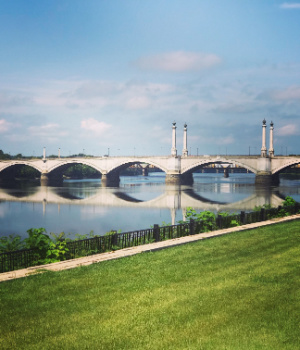 Much of Massachusetts is densely populated with cities that offer a variety of drug and alcohol rehabs. Traveling to a drug or alcohol rehab in Springfield provides a few benefits, including:
Staying close to family and friends while receiving addiction treatment nearby
Leaving old habits and potential triggers
Ability to fully focus on your recovery
Treatment options that may not exist where you live
Springfield features 19 distinct neighborhoods, each with its own notable features:
Downtown: Springfield's oldest neighborhood features 130-year-old row houses mixed among apartment buildings, converted factories, and schools. The Central Library, Springfield museums, Symphony Hall, and many other downtown amenities can be found in this neighborhood.
Atwater Park: Just a short walking distance from Baystate Medical Center, you'll find Atwater Park. This small residential area features a park-like atmosphere and borders Van Horne Park, one of Springfield's largest parks.
Forest Park: Forest Park is one of Springfield's most popular neighborhoods and features a 735-acre park that gives the area its name. You'll find a golf course and even a small zoo.
Indian Orchard: Indian Orchard is known for its art scene. Many of the mills that marked the village in the 1840s have been converted into artist studio spaces.
Sixteen Acres: One of the largest neighborhoods in Springfield features an 18-hole golf course, the 28-acre Greenleaf Park, an expanded branch library, and two private beach clubs. Sixteen Acres is also home to Western New England University.
Alcohol and Drug Laws in Springfield
Alcohol and drug laws are in place in Springfield and across the state to help reduce the number of drug overdose deaths and allow people who are facing criminal charges to get the treatment they need.
Massachusetts Good Samaritan Law: The Massachusetts Good Samaritan law encourages people who witness an overdose to call for help. The caller and the person who overdosed are protected from arrest and prosecution for simple drug possession, possession of paraphernalia, or being under the influence. You are not protected from arrest for other offenses, such as selling or trafficking drugs, or from outstanding warrants.
Naloxone Access: Naloxone rescue kits, which can be used to reverse an opioid overdose, are available across Massachusetts with or without a prescription. You have two ways to get a rescue kit from a pharmacy: get a prescription from your doctor and have it filled at your preferred pharmacy. (The kit will be processed like a prescription, and your insurance will be billed) or go directly to a pharmacy and request a kit without a prescription under the Department of Public Health's standing order.6 To get a kit under the standing order, you'll need your insurance card and preferred payment method.
Springfield Adult Drug Court: Massachusetts has 31 drug courts, including one located in Springfield. Adults who are convicted of a crime related to their substance use disorder can be referred to Drug Court instead of jail. Drug Court provides supervised probation and mandatory addiction treatment in addition to random drug testing. The court works with treatment providers who provide clinical assessments and identify any additional needs. Drug Court lasts for a minimum of 12 months.
Western Massachusetts Veterans Treatment Court: The Western Massachusetts Veterans Treatment Court offers a voluntary 24-month probation term to help veterans in the criminal justice system who are struggling with substance use disorders. The Court works through the VA and other providers to provide addiction services. All participants are also matched with a volunteer veteran mentor to assist them through the program. Upon completion, there are alternative sentencing options, including having their record sealed.
Our treatment support specialists can help you navigate the various accredited alcohol and drug rehab centers in Springfield. Call 800-926-9037 (
Who Answers?) to start your recovery journey.
Resources
Springfield, Massachusetts Population 2021 (Demographics, Maps, Graphs). (n.d.). Worldpopulationreview.com.
FindTreatment.gov. (n.d.). FindTreatment.gov. 
Massachusetts Department of Public Health – Bureau of Substance Addiction Services. (2018). Geographic Fact Sheets.
Massachusetts Department of Public Health. (2022). MA Opioid-Related EMS Incidents 2013-2021.
City of Springfield. (2022, March 24). Springfield Police Department Marks Three Years in Ongoing Narcan Program.
Hampden County Addiction Taskforce. (2022). Current Overdose and Drug Use Trends.
University of Wisconsin Population Health Institute. (2022). Hampden County summary information.
Commonwealth of Massachusetts. (2022). Getting Naloxone from a pharmacy.