Worcester Alcohol and Drug Use Statistics
Worcester is the county seat and most populous city in Worcester County, Massachusetts. Like many metropolitan areas throughout the Eastern United States, the city has long combatted substance use issues among its residents. Notable alcohol and drug use statistics for the city of Worcester and the county as a whole include:1, 2, 3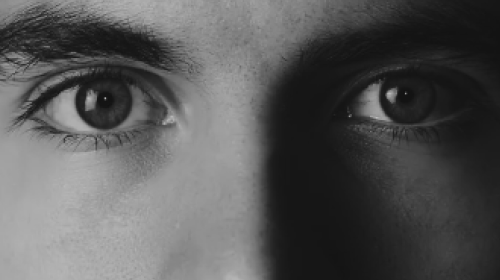 In 2017, nearly 6,600 city residents were admitted to treatment for alcohol and/or drug abuse. The overwhelming majority were males (71.6%) and of caucasian descent (68.2%).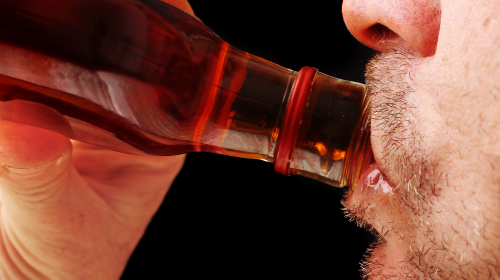 Roughly 67% said heroin was their primary substance of use, while 21% reported that alcohol as their primary substance of use.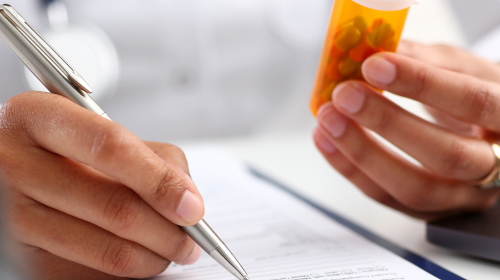 In 2020, 282 Worcester County residents lost their lives due to an opioid-related overdose. From 2010-2020, the county recorded a 356% increase in opioid-related fatalities.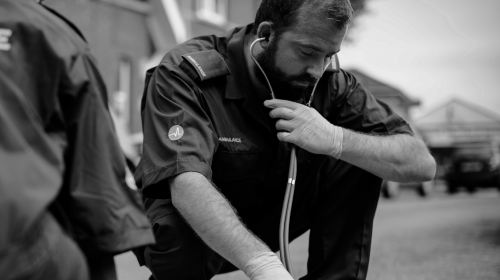 In 2020, Worcester recorded 1,288 emergency calls for suspected opioid-related incidents. In the first two quarters of 2021, the city saw 624 such calls.
Expert Insights

A new mobile unit funded by The Craft Center for Community Health has made its way to Worcester, Massachusetts. The Community Care in Reach Mobile Unit brings addiction treatment anywhere people are in need. It's able to reach areas that otherwise wouldn't have access to addiction treatment services. The mobile unit has medications for addiction treatment, a needle exchange program, various supplies to help with detox, and more. What's more, caregivers can also refer patients to counselors and long-term rehab programs. The mobile unit also offers preventive care like immunizations, chronic disease management, hepatitis C treatment, and specialty medical care. These types of mobile addiction treatment units are one of the only ways some communities are able to access care, making them a valuable asset on the streets.

~ Peg O'Connor
Top 6 Drug Rehabs in Worcester
Below are the top six addiction treatment centers in Worcester based on the following criteria:
Offering evidence-based treatment
Accreditation
Certifications
Client testimonials / reviews
Lake Avenue Recovery Addiction Treatment Centers
Located on the shores of Lake Quinsigamond in Worcester, MA, Lake Avenue Recovery is an addiction recovery center with several treatment programs to meet your needs. Here, you'll have access to day treatment (PHP), intensive outpatient programs (IOPs), and more.

Treatment programs include:

Day treatment (PHP)
Evening addiction treatment program
Outpatient addiction program
Intensive outpatient program (IOP)

Treatment programs are supported by:

Location and contact information:
425 N Lake Ave Suite 202
Worcester, MA 01605
(508) 504-9137
The Haven Detox New England
Located in Worcester, The Haven Detox New England is a private drug and alcohol rehab center with years of experience in treating alcoholism and addiction. They offer evidence-based treatment, including detox tapers, medication-assisted detox plans, dual diagnosis treatment, and an aftercare program.

Treatment programs include:

Medically supervised detox

Residential treatment

Methadone-assisted treatment (MAT) program

Dual diagnosis treatment

Case management

Aftercare planning

Treatment programs are supported by:

The Joint Commission

LegitScript Certified

Location and contact information:
1369 Grafton St
Worcester, MA 01604
(855) 614-0111
Washburn House
Washburn House has been helping individuals struggling with addiction since 1896. They offer multiple levels of care and specialized recovery programs, including substance-specific and gender-specific treatment programs and experiential classes like yoga, cooking, art, writing, music, and budgeting.

Treatment programs include:

Medically monitored detox

Men's rehab center

Women's rehab center

Partial hospitalization program (PHP)

Inpatient rehab

Intensive outpatient rehab (IOP)

Extended care

Dual diagnosis treatment

Treatment programs are supported by:

The Joint Commission

SAMHSA

Location and contact information:
1183 Main Street
Worcester, MA 01603
(844) 797-5650
AdCare Hospital
AdCare offers a wide range of addiction treatment programs throughout New England. Their Worcester, Massachusetts, location is a level 4, 114-bed drug and alcohol rehab facility that provides medical care, acute residential services, and aftercare planning.

Treatment programs include:

Detox

Inpatient residential 

Veterans and first-responders

Trauma care

Medication-assisted treatment

Art therapy

Telehealth

LBGTQ support

Treatment programs are supported by:

Location and contact information:
107 Lincoln Street
Worcester, MA 01605
(866) 493-4187
Blue Hills Recovery
Blue Hills Recovery provides care for individuals in the Worcester, Massachusetts, area who are struggling with addiction and substance abuse. They offer progressive levels of care that are designed to meet your needs, no matter the severity of your addiction.

Treatment programs include:

Medical detox

Substance abuse IOP

Substance abuse PHP

Mental health IOP

Mental health PHP

Outpatient program

Treatment programs are supported by:

The Joint Commission
LegitScript Certified

Location and contact information:
474 Grove St
Worcester, MA 01605
(508) 403-7877
CleanSlate Outpatient Addiction Medicine
CleanSlate uses medication-assisted treatment (MAT) and individualized treatment planning to help those who are battling opioid and alcohol addictions. In addition to medication, they offer several programs and a variety of therapies and counseling to support your recovery.

Treatment programs include:

Outpatient addiction treatment

Opioid addiction treatment program

Alcohol addiction treatment program

Behavioral and mental health program

Women's addiction treatment services

Nicotine addiction treatment

Individual and group therapy

Dual-diagnosis counseling

Telehealth services

Treatment programs are supported by:

Commission on Accreditation of Rehabilitation Facilities (CARF)

Location and contact information:
411 Chandler St
Worcester, MA 01602
(508) 471-5600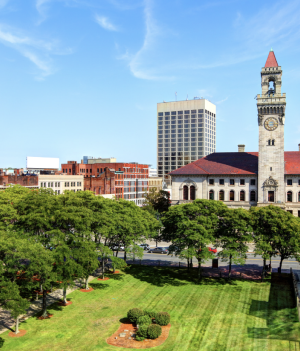 Cost of Drug Rehab in Worcester
What you'll ultimately pay for drug or alcohol rehab in Worcester depends on several variables unique to your situation. Factors such as whether you have health insurance, what your policy covers, the facility you select, and your program length will all affect the cost of your care.
According to the Substance Abuse and Mental Health Services Administration, Worcester County is home to at least 80 addiction treatment facilities. Of those rehabilitation centers:4
Many Worcester drug rehabs accept multiple types of insurance, so if you have a healthcare plan, it can help reduce your costs. But keep in mind your policy's network and individual benefits will determine the extent of that reduction. To find out whether you have partial or full coverage for the type of addiction treatment you need, call your insurance provider. You can also call our free, 24/7 helpline for assistance verifying your coverage at any Worcester alcohol rehabs you're interested in.
Low-Cost and Free Drug Rehab Centers in Worcester
If you have limited financial resources and feel you can't afford rehab, you can still access the care you need at several facilities throughout the city. Many alcohol and drug rehabs in Worcester work diligently to ensure anyone who needs treatment can get it. At these facilities, you can qualify for low-cost or free care by providing information about your income and other situational factors that affect your finances.

State-Funded Facilities: State-funded Worcester detox centers and alcohol rehabs receive subsidies from the government that allow them to provide low-cost and free treatment to people with limited resources. While these facilities are usually open to anyone, they do not offer reduced-cost services to everyone. To qualify for low-cost or free care, you must provide proof of income that demonstrates financial need and proof of Worcester County residency. You'll likely also need to prove that you lack insurance or are underinsured.
Apply for a Scholarship: Several facilities offer in-house scholarships, while others partner with third-party foundations that sponsor treatment for a limited number of people annually. To qualify for this type of payment assistance, you must demonstrate financial need. You'll also need to provide information about your income, addiction status, and other personal details in your application. Keep in mind these awards are quite competitive, and many people apply for them. You may need to apply for several scholarships before you get one.
Sliding-Scale Program: According to the Substance Abuse and Mental Health Services Administration, 17 alcohol and drug rehab facilities within 25 miles of Worcester offer services on an income-based, sliding fee scale.4 At these facilities, your income and other financial variables determine what you can reasonably afford to pay. Many treatment centers that offer this form of financial assistance will provide you with treatment, whether or not you can pay for it.
Addiction Treatment Settings
Treatment for substance use disorder is given along a "continuum of care." This includes early intervention for high-risk situations and concludes with aftercare and lifelong support.
Early intervention: This consists of education and assistance to people who are in high-risk situations for substance use disorder.
Medical Detox: Clearing your body from drugs and alcohol is sometimes necessary before starting other aspects of rehab.
Inpatient: This involves 24/7 care in a psychiatric hospital or residential treatment center.
Outpatient: This ranges from partial hospitalization programs (PHPs) to intensive outpatient programs (IOPs) and standard outpatient treatment. They differ by the amount of time spent in care per day and week.
Aftercare: This encourages the continuation of healthy living habits and supportive communities to continue with sobriety after rehab.
Should You Travel for Drug and Alcohol Rehab in Worcester?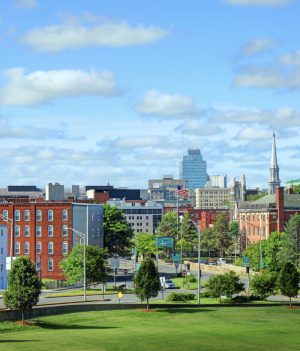 Traveling to an alcohol or drug rehab in Worcester may be in your best interest if you can't access the type of treatment you need in your local area. Other good reasons to consider traveling for treatment include:
You want to get away from an environment that has historically prompted your desire to use alcohol and/or drugs.
You want to minimize your chance of exiting your program before it officially ends.
You want a fresh start in a location away from home that can help you focus on your recovery.
You enjoy the atmosphere of a bustling city and believe Worcester's environment may aid your recovery progress.
You have family or friends in the city that can support you as you work through rehab.
Your health insurance covers treatment at Worcester alcohol rehabs.
Traveling for treatment can be costly. Even if your insurance covers care at a facility in the city, it may not offer any coverage for travel-related expenses. Before you make a decision, consider whether you have the means to travel and verify your insurance coverage to avoid undue financial stress.
If you're seriously considering traveling to an alcohol or drug rehab in Worcester, think about the kind of environment that might aid your recovery. Would you prefer a densely populated, action-packed locale with lots of things to see? Or would a quieter, more serene, and natural environment better suit your preference?
Although the Worcester area is largely urban, you can enjoy a peaceful, nature-filled escape in some areas around the city. Some neighborhoods in Worcester you may want to consider for care include:
Canal District: This densely populated downtown area is home to the Worcester Public Market, one of the city's most-visited attractions. It's also home to a growing number of community events, local businesses, and the Worcester Red Sox (an affiliate team of the Boston Red Sox).
Piedmont: This neighborhood sits a few miles west of downtown Worcester near several public parks and bodies of water. If you'd prefer a less action-packed area that gives you quick access to green spaces, consider rehab facilities on the west side of the metro area.
Downtown: As the heart of the city, Downtown Worcester is home to several historic buildings, local shops, architectural works of art, and performing arts centers. This area of town is also highly walkable, so if you like to get out and explore, you can easily do that.
Union Hill and Oak Hill: These two neighborhoods border each other and sit on Worcester's southeast side. They offer quick access to major roadways that'll take you to the gorgeous (and massive) Lake Quinsigamond, as well as several publicly accessible green spaces. If you don't want to be in the middle of the action and would like easy access to nature, consider rehabs located here.
Drug and Alcohol Laws in Worcester, MA
Massachusetts 911 Good Samaritan Law: Under this law, anyone who, in good faith, seeks emergency medical assistance for a person experiencing an overdose will neither be arrested nor prosecuted for possession of controlled substances. This law does not, however, provide protection for anyone who appears to be involved in drug trafficking. Only those with small quantities of illicit drugs are protected from legal repercussions under this statute.5
Naloxone Standing Order: In 2018, Massachusetts' Act for Prevention and Access to Appropriate Care and Treatment of Addiction expanded the public's access to naloxone, a life-saving opioid-reversal medication. Under this act, anyone at risk of an opioid overdose can get naloxone from a licensed pharmacy without a prescription. Anyone who may be able to administer naloxone to someone experiencing an overdose can also obtain the medication from a pharmacy without a prescription. There is no limit to the amount of naloxone a pharmacy can dispense to an individual under this law.6
Recreational Marijuana Decriminalization: In Massachusetts, individuals aged 21 and older may possess one ounce or less of cannabis on their person and up to 10 ounces in their primary residence with no legal penalty. The state also considers public possession of up to two ounces of cannabis a civil rather than criminal offense.7, 8
Worcester County Adult Drug Court: Worcester County offers a drug court program for eligible offenders aged 18 and older with alcohol and/or drug addiction and a high risk of reoffending as a result of substance use. This program serves as an alternative to incarceration and/or traditional probation and is designed to reduce recidivism and help justice-involved persons become more productive citizens. Individuals who opt into the program receive intensive addiction treatment and must regularly check in with probation officials and complete drug/alcohol testing.9
Call our confidential, 24/7 helpline at 800-405-1685 (
Who Answers?) to connect with a treatment support specialist who can help explore accredited alcohol and drug rehab centers in Worcester.