Alcohol and Drug Abuse Statistics in Lowell
Here is some data about alcohol and drug abuse in Lowell and Middlesex County:2,3,4,5,6
In 2019, 23% of adults in Middlesex County reported binge or heavy drinking.
There were 48 motor vehicle deaths involving alcohol in Middlesex County in 2020.
Paying for Alcohol and Drug Rehab in Lowell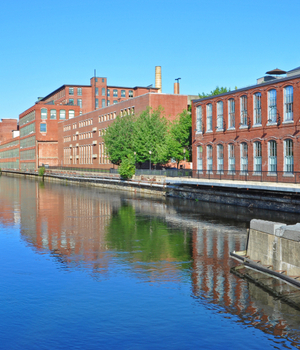 The cost of rehab shouldn't be a factor that causes you to decide to put off treatment or therapy. Low-cost and free-quality rehab programs are available.
Charitable Organizations
Some organizations provide rehab for free or a low cost to those in need. These organizations usually operate as charities, receiving funding from monthly donors and contributors. To enter into one of these rehabs, you may have to fill out an application process and prove that you have low income. The Salvation Army is one charitable organization that offers free rehab.
State-Funded Rehab Centers
State-funded rehab programs receive money from the state of Massachusetts to provide rehab at low or no cost to those with a low income and no insurance. State-funded rehabs may also require an application process to be admitted.
Rehab Scholarships
Rehab scholarships are a special type of financial award granted by the rehab center itself for you to attend treatment. Many rehab centers set aside a certain amount of funding to be able to provide treatment to those who can't afford it. To learn more about a rehab scholarship, you have to contact your rehab of choice for more information.
Here are some free and low-cost rehab centers near Lowell:
Lahey Health Behavioral Services Hart House Program
Lahey Health Behavioral Services Transitional Support Services
SMOC Serenity House
Although this rehab location is farther from Lowell, The Salvation Army Adult Rehabilitation Center in Sangus is a mother option for free rehab.
Private Insurance, Medicare, and Medicaid
Use Your Health Insurance to Fund Rehab
If you are unable to attend a state-funded or free rehab, you may be able to pay for rehab using your private insurance. Private health insurance like Aetna and United Healthcare is required by law to cover some or all of the costs of drug and alcohol rehab. Checking with your insurance provider before attending a specific rehab is a good way to ensure that you have no unexpected costs.
Perhaps you don't have private health insurance. If not, you may have or qualify for Medicare or Medicaid. Both of these options can help make the cost of getting the quality care you need more affordable.
Use Medicaid or Medicare to Cover Addiction Treatment
Medicare is a program paid for by the federal government that offers health coverage to individuals who are 65 years old or older. Be mindful that Medicare usually only pays for drug and alcohol treatment through licensed rehab centers.
Medicare pays for a range of treatments. These include:7
Inpatient rehab
Prescription medication given out during rehab
Outpatient rehab services
Partial hospitalization programs
Hospital stays due to alcohol and drug abuse
Follow-up visits for substance abuse
Resources to educate you about substance abuse
Medicaid is a state- and federally funded program that provides health coverage to families and single individuals who are classified as low income.
Just like Medicare, Medicaid covers alcohol and drug rehab. Treatments that Medicaid pays for includes:8
Preventative services
Inpatient rehab short-term and long-term
Detox
Transitional support services
Outpatient rehab
Community support services
Acupuncture
Medications like methadone and buprenorphine
Medicare and Medicaid can help to pay for the costs of rehab so that you get the quality care you need to more toward long-term recovery.
How Easy Is It to Travel to and Within Lowell?
Airports: You may also wonder if you should travel to Lowell to attend a licensed rehab program. If you choose to travel to Lowell for rehab, you may want to know more about this history-rich city. Lowell is located near Boston Logan International airport, Manchester- Boston Regional Airport, and Worchester Regional Airport.
Attractions: Lowell is full of rich historical museums like the Boott Cotton Mills Museum and the New England Quilt Museum. You can also enjoy fine art at The Brush Art Gallery and Studios and the Whistler House of Museum Art.
You can also enjoy many outdoor parks and preserves like Kerouac Park and John E. Sheehy Memorial Park. Finding the right rehab Lowell drug or alcohol rehab for you can be the first step toward long-term recovery. To get more information, contact [phone] to speak to a treatment support specialist.
Hotels: Since Lowell is located near Boston, there are plenty of hotel options for your accommodations whether they be modest or expensive. Lowell is moderately walkable with some options for public transportation so you may want to arrange for your own transportation before arrival.
​​