Alcohol and Drug Stats in Cambridge, MA
While Cambridge doesn't face the same volume of drug incidents as nearby Boston, there are a significant number of drug- and alcohol-related incidents in the community, Some facts about substance use in Cambridge, MA, include:
504
In 2021, emergency medical services responded to 504 calls for opioid-related emergency calls in Cambridge, MA.4
43
There were 43 drug arrests in Cambridge, MA, in 2021.4
30
In 2021, there were 30 arrests for driving under the influence.5
Paying for Alcohol and Drug Rehab in Cambridge, MA
Paying for alcohol or drug rehab in Cambridge, MA, can be a significant financial burden. If you don't have insurance or you are low-income, you may be able to find payment assistance to help you get care. Some programs have flexible payment arrangements like sliding scale fees or payment plans that allow you to pay in installments. Other programs offer reduced costs to eligible participants, including:

Government-funded rehabs:: Some rehabs get funding from the state or federal government. These partnerships allow rehabs to provide free or low-cost services to people who might not be able to afford care otherwise. Government-funded programs include therapy programs as well as medication-assisted treatment programs such as methadone clinics.
Grant-funded rehabs: Agencies like SAMHSA and other private funders award grant money to substance treatment programs that apply to them for grants. The rehabs use the funding to provide access to care for people who otherwise can't afford it. The treatment programs may include inpatient or outpatient treatment.
Rehab scholarships: Organizations like 10,000 Beds provide scholarships to help individuals pay for rehab. Some facilities also have scholarship funding available. Scholarship funds may pay for some or all of your care.
Using Insurance to Cover Rehab
If you have insurance, your plan is required to cover substance use disorder treatment. Any insurance plan, including Medicare, Medicaid, employer-sponsored plans, individual plans, and military insurance, must include rehab as part of your coverage. If you have a private insurance plan, you will find that they work with a network of rehabs, and they cover more expenses if you attend one of these programs. Your out-of-pocket are lower if you go to an in-network program. Some rehabs do not accept certain insurance plans, including Medicaid or Medicare. Talk to the rehabs you are considering to confirm that they work with your insurance.
Medicare Covers Substance Abuse Treatment
If you are over 65 or have certain medical conditions or disabilities, you may be eligible for Medicare. Medicare is a federal insurance plan that covers both inpatient and outpatient rehab, including:
Opioid addiction treatment, including medication-assisted therapy
Alcohol misuse screenings
Telehealth
Group and individual therapy
Paying for Drug Rehab with MassCare (Medicaid)
Medicaid is a partnership between the state and the federal government to provide insurance for low-income people, pregnant women, and children. In Massachusetts, Medicaid is called MassCare. Your plan will depend on whether you are applying as an individual or a family and whether you have certain disabilities. MassCare covers both inpatient and outpatient rehab. 6
The state has a substance abuse helpline that can help you find a treatment program.7 Cambridge, MA, rehabs such as Mount Auburn Hospital and North Charles Institute for the Addictions accept Medicaid.
How Easy is it to Travel to and Within Cambridge, MA?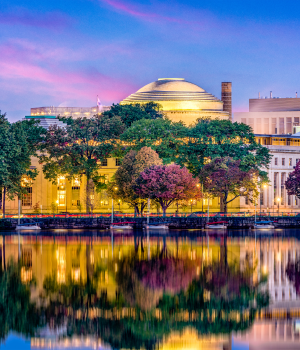 Cambridge, MA, is a suburb of Boston and can be reached via Boston's Logan Airport. The city is on Interstate 95 and Interstate 93. Cambridge is easily walkable, particularly in the areas around the campuses of Harvard and MIT. There is an extensive bus system that covers much of Cambridge as well. Finding parking can be a challenge for those who choose to drive in Cambridge. Traffic in and around Boston is also challenging, particularly during the snowy months of winter.
There are many hotels in the Cambridge area and many more across the river in Boston. Families visiting loved ones in alcohol or drug rehabs in Cambridge, MA, will find plenty to see in the area. There are museums, historical sites, and live music venues in Cambridge. Performing arts groups at Harvard and MIT offer public performances of plays, musicals, and music. In addition, there is a wide variety of restaurant options as well as shopping opportunities in Cambridge.
Resources