Alcohol and Drug Use Statistics in Brockton, MA
Drug and alcohol misuse has led to rising rehab admission rates and overdose deaths in Brockton. Here are some current statistics to show the extent:2,3,4
3,510
3,510 rehab admissions in New Mexico in 2019 were for opiates, an increase of 253% since 2009.
192.8
With 192.8 people per every 100,000 dying of a drug or alcohol-related overdose in 2020, Sandoval County has the 9th lowest overdose rate in the state.
35
Men are more at risk of dying of an overdose than women in the county, with women making up 35% of alcohol and drug-related overdoses in the county in 2020.
Paying for Alcohol and Drug Rehab in Brockton, MA
If you need assistance paying for rehab in Brockton, there are a range of ways to fund treatment. You can ask the internet for help funding your rehab through crowdfunding, or reach out to friends and family for help. You may be able to leverage your assets for a rehab loan or find a rehab center that can work with you using a payment plan. Some centers may have rehab scholarships, which help pay for addiction treatment for people with no other resources.
Such agencies include:
The Brockton Neighborhood Health Center
High Point
Old Colony YMCA
In Brockton, The Champion Plan was enacted with the help of the local police department to enable open access to rehab for those in need. Citizens can go to the Brockton Police Department at any time and ask for assistance, and be referred to the program which offers free residential rehab and community-based services.
Private Insurance Drug Rehab Centers in Brockton
Multiple drug rehabs accept private insurance in Brockton. For example, Acadia Healthcare has a Comprehensive Treatment Center (CTC) for Opioid Use Disorder in Brockton which offers an intensive outpatient program (IOP) and medication-assisted treatment (MAT). They accept commercial insurance as well as military insurance and self-pay for care.
Using Medicare and Medicaid to Pay for Rehab
High Point Treatment Center rehab in Brockton accepts Medicare and Medicaid for services. It offers a range of ancillary services including domestic violence counseling and participation in the MA Impaired Driver Program. There are multiple other quality drug and alcohol rehabs in Brockton that accept Medicare and Medicaid, 14 according to the Substance Abuse and Mental Health Services Administration (SAMHSA) Treatment Locator.5
To qualify for Medicaid, you must have an income near the federal poverty level (FPL), and your household composition and job are taken into consideration when applying. Special programs are available for people with children and pregnant women.
Medicare is a program for senior citizens age 65 and older, as well as for those living with a disability. The program, unlike Medicaid, has associated fees, including co-pays and deductibles. Your fees will vary based on your plan enrollment, so go over your plan details with your insurance provider or a Medicare Advocate. Keep in mind that services like inpatient rehab are only covered for a certain amount of days before daily fees are incurred.
Reach out to the Brockton Social Services Department for assistance in applying for either program. You can also call 211 to be connected to a social services directory assistant who can help you find drug rehabs in Brockton that take Medicaid or Medicare. Your primary healthcare provider would also be able to refer you.
Is it Easy to Travel to and Within Brockton, MA?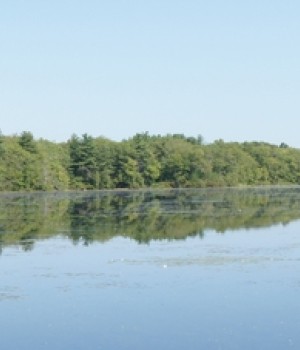 If you're flying in, Brockton is 50 minutes away from Boston International Airport (BOS) along I-93. If you want to avoid driving, you can use the Brockton Area Transit bus system to get around. It has 11 in-city routes to use and connects to three nearby cities.6
The city has a bustling population, with over a dozen schools and three large hospital complexes to serve every corner of the city. If you want to stay in Brockton for a while, there are many employment opportunities, such as at the USPS Processing Warehouse or one of the four post offices. If you're a fan of the wild outdoors, spend your free time in the city's 20 outdoor recreational spaces, like the popular D.W. Field Park.
If you're visiting the area to seek treatment in Brockton or to visit a loved one in recovery, there are plenty of things to do and places to stay in the city. For instance, there is the Country Inn and Suites by Radisson hotel in the downtown area, and a Residence Inn by Marriott in the southwest corner. If you like shopping, visit the Westgate Mall with various retail outlets and places to dine.
Resources