Alcohol and Drug Use Statistics in Quincy, Massachusetts
Recent substance abuse statistics for Quincy and Norfolk County as a whole include:2,3,4

52%
Roughly 52% of county residents admitted to addiction treatment in 2017 reported their primary drug of use was heroin, and approximately 33% reported primarily using alcohol.
54%
Of the residents admitted to rehab in 2017, 54% reported using alcohol in the last year, 19% said they used cocaine, 68% reported using opioids, and 13% reported using sedatives.
69%
In 2017, roughly 69% of rehab patients were male, and approximately 81% identified as white. Nearly 16% of those enrolled in treatment identified as multi-racial.
Paying for Alcohol and Drug Rehab in Quincy, Massachusetts
You have several options to help cover the cost of drug or alcohol rehab in Quincy. Many local addiction treatment centers take private or public health insurance, and virtually all take self-pay. Some also offer payment assistance in the form of sliding fees or scholarships for financially eligible individuals. If you can't pay for rehab, you may qualify for free treatment at a handful of local facilities that provide short-term and long-term services at little to no cost.
Paying for Rehab With Private Insurance
If you have a health plan from a private insurer or through your employer, it should provide some degree of coverage for addiction treatment under the Affordable Care Act.5 If it does, you may be able to use your insurance to significantly reduce or even eliminate your treatment costs at several Quincy drug rehabs and alcohol rehabs. Within 10 miles of the city, you'll find at least 60 rehab centers that take private insurance from various providers, including Aetna, BCBS, Cigna, and many others.6
To verify your coverage at local facilities, you can search online for "alcohol rehabs near me" or "drug rehabs near me" to find rehab centers in your area. Then call each treatment center in your search results to ask whether they take your plan and what it will pay for.
Paying for Rehab With Medicaid or Medicare
Both Massachusetts Medicaid (MassHealth) and Medicare plans cover various medically necessary outpatient and inpatient addiction treatment services, including:7, 8
Inpatient rehab
Outpatient rehab
Medications for opioid- or alcohol-use disorders (medication-assisted treatment)
Individual and group counseling or therapy
Assessments and treatment referrals
Some telehealth services
If you have either of these plans, you can use your coverage to pay for treatment at Medicare- and Medicaid-approved facilities in Quincy and the surrounding areas. Within 10 miles of the city, you'll find 80 drug rehab centers that take Medicaid and at least 50 that take Medicare.6
Be aware that your extent of coverage will depend on the plan you have and the services you need. Your coverage may also depend on whether a licensed healthcare provider has recommended specific treatment services to aid your recovery.
Low-Cost and Free Treatment Options Near Quincy
Whether you need some help paying for rehab or can't pay at all, you can still access quality treatment and support services. Depending on your level of financial need, you may be eligible for reduced-cost or free treatment at one of the following types of rehab centers:

Government-funded rehab facilities: These facilities receive subsidies from state and local governments, which allow them to serve Massachusetts residents with little or no financial resources.
Sliding scale treatment centers: These facilities offer income-based discounts on treatment. People with very low incomes may even qualify for no-cost treatment, depending on the facility.
Methadone clinics: Many of these clinics receive funding from public sources, which allows them to provide financially disadvantaged persons with medications for opioid-use disorders at little to no cost.
If you're interested in qualifying for low-cost or free treatment, these Quincy alcohol rehabs and drug rehabs may be able to help you:6
Bay State Community Services
Volunteers of America Massachusetts
New Horizons Medical
Local Information: Getting to Quincy and Getting Around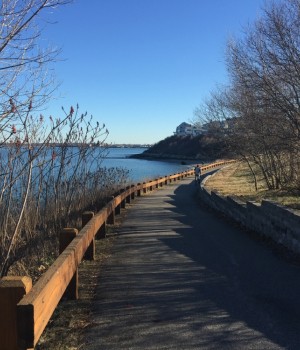 If you're considering traveling to Quincy for treatment or plan to visit a loved one who's working through a recovery program in the area, here's what you should know:
Flying to Quincy: If you want to travel by plane, you can fly into Norwood Memorial Airport, which is roughly 14 miles east of the city, by car. Or, you can fly into the much larger Boston Logan International Airport — a 30-minute drive north of the city.
Driving to Quincy: The city is well-connected to nearby Boston, as well as New Hampshire and Vermont, via Interstate 93. It also allows quick access to several other major transit routes, including Interstate 90, Interstate 95, U.S. Route 1, State Route 24, and several others.
Lodging options: You'll find a handful of affordable hotels in Quincy. However, you may want to travel a few miles outside the city toward Boston or Braintree if you're looking for more lodging options.
Getting around on foot: Some areas of the city (primarily North Quincy and Wollaston) are laid out well for traveling on foot. You'll probably want to use some form of vehicle transportation to get around the remainder of the location.
Public transportation: If you want to use public transit, you can access several options at Quincy Center station, including bus routes, a couple of subway lines, and a commuter rail.
Things to do: You can spend some time outdoors at Wollaston Beach or Caddy Memorial Park, both of which border Quincy Bay. Or, you can check out Adams National Historical Park, the U.S. Naval Shipbuilding Museum, or the nearby John F. Kennedy Presidential Library Museum. The Boston metro area is full of sites to see, so you should have no problem keeping yourself entertained.
Would you like assistance verifying your insurance or finding a drug or alcohol rehab in Quincy for yourself or a loved one? If so, we're available 24/7 to help. Please call us anytime at 800-405-1685 (
Who Answers?) to chat with a specialist who can help you explore your addiction treatment options.