Drug and Alcohol Statistics in Kenner, LA
Alongside the benefits of being near New Orleans, Kenner also inherited the drug traffic that often plagues big cities. Some drug and alcohol statistics from the Greater New Orleans area, including Kenner and its county Jefferson Parish, are:1,2

Levels of Substance Abuse Care
Compare various levels of substance abuse treatment, such as inpatient, outpatient, and more.
Drug Detox
Professional drug detox helps alleviate withdrawal symptoms and keep you safe and comfortable while substances leave your body.
Inpatient Drug and Alcohol Rehab
You live at the treatment facility for the duration of the program, ranging from 30 to 90 days, providing you with a high level of care and support.
Partial hospitalization programs (PHPs)
Also known as day treatment programs, PHPs offer a high level of care while allowing you to live at home.
Intensive Outpatient Programs (IOPs)
IOPs involve attending treatment for a few hours each day for between three and five days per week. This option offers more flexibility than a PHP.
Standard Outpatient
The least intensive but most flexible option, standard outpatient, involves a low frequency of therapy throughout the week, which may be best for someone with a mild addiction and strong support system.
Aftercare
Recovery is a lifelong process that doesn't end when you leave rehab. After rehab, you should receive ongoing support that works for you, such as support group meetings or family therapy.
How to Pay for Drug Rehab in Kenner, Louisiana
Cost shouldn't be a barrier to getting the treatment you need to recover from drug and alcohol addiction. There are many options for reducing the cost of care.
Private Insurance
Health insurance providers are required to cover addiction treatment services to the extent they cover medical and surgical care. As such, your plan should provide at least partial, if not full, coverage for rehab.
Louisiana Medicaid
Louisiana Medicaid is a government health insurance program providing coverage to low-income individuals and families, and you can use it to pay for drug and alcohol rehab.
Louisiana Medicare
Louisiana Medicare is a federal health insurance program providing coverage for people 65 and over as well as those with end-stage renal disease. It covers substance abuse treatment services, including hospital and inpatient stays, outpatient rehab, and addiction treatment medications.
Sliding Scale Rehabs
These rehab centers are able to offer discounted drug abuse treatment depending on a person's income and financial situation.
TRICARE in Louisiana
TRICARE provides health insurance coverage for those in the military, veterans, and dependents. This government program covers the cost of drug and alcohol treatment services.
IHS-Funded Drug Rehabs
The Indian Health Service is a federal health program for Indigenous people in the U.S. that provides mental health, medical, and addiction treatment. Rehab centers funded by the IHS provide no-cost treatment to Native peoples.
Visitor Tips for Kenner, LA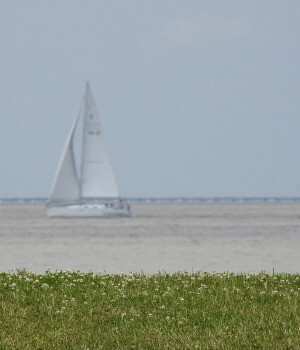 If you are traveling to Kenner, LA, to explore their rehab options or visit a loved one in addiction treatment, there are a few things that might be helpful for your travel plans:
You can fly into Kenner through the local Louis Armstrong New Orleans International Airport (MSY).
The nearest Amtrak station is located in New Orleans, just 13 miles from Kenner.
Transport to, from, and around the city is easily arranged by rental car, taxi, ride shares, or Jefferson Transit public transportation throughout the county.
There are eight available hotels throughout Kenner, and many in the surrounding cities in Jefferson Parish. And there are thousands of private homes, apartments, and rooms available through Airbnb and other residential management companies.
Among the things to do in Kenner, you can enjoy many free activities throughout the city. Every day there are options to visit farmers' markets, stroll over 41 acres of natural habit in Wetland Trace Boardwalk or Barataria Preserve, or search for the artscapes throughout the city.
If you are there in February, you can enjoy Family Gras, a free event to get a taste of Mardi Gras with the family with live music, local art, and original cuisine.
Louisiana Drug and Alcohol Laws
Below are some drug and alcohol laws that have been passed in Louisiana:1
Louisiana Good Samaritan Overdose Law: This law protects witnesses and victims of overdoses from prosecution for drug possession if they call 911 to get medical help.
Act 10: This law ensures that methadone is covered by Medicaid in Louisiana.
HR291 Treatment System Transformation Initiative: This law pushes the Department of Health to create a plan to increase community-based providers for opioid addiction