New Orleans Alcohol and Drug Use Statistics
The DEA New Orleans Division reports the following facts about substance misuse in the area:1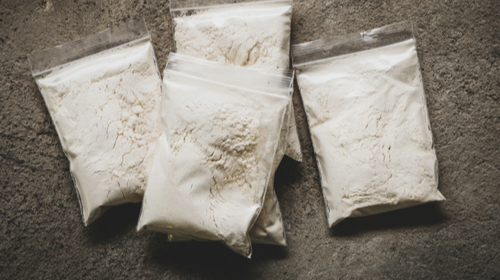 Heroin is the greatest threat, with more resources spent on it than any other drug.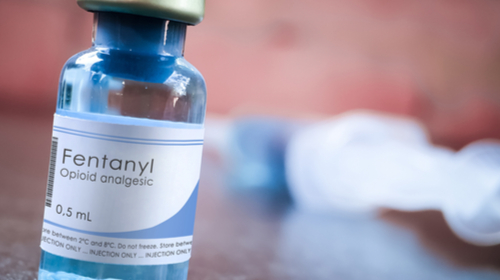 Fentanyl is the second greatest threat and is being mixed into other synthetic opioids, leading to many overdose fatalities.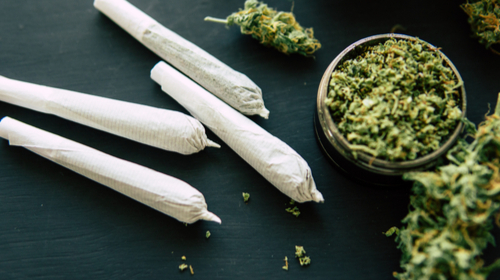 Marijuana, when obtained illegally, accounted for the highest number of drug seizures by authorities.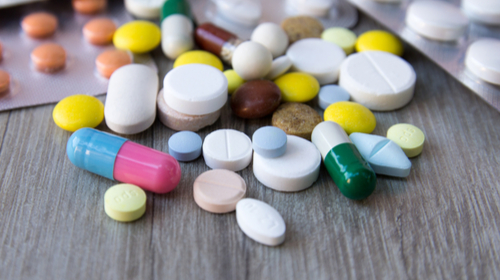 Controlled prescription drugs are seen as a big problem by 50% of survey respondents who live in Greater New Orleans.
In 2020, there were 365 drug overdose deaths, a 51% increase from 2019. That equals one death for every day of the year. Out of those overdose deaths, 78% involved fentanyl, 40% involved cocaine and 18% involved amphetamines. Considering there were a total of 1,769 overdose deaths in the state of Louisiana, this number is exceptionally high for Orleans Parish.2
The latest New Orleans Community Health Assessment reveals that between 2014 and 2018, half of all motor vehicle fatalities involved alcohol. It also found:3
38%
of motorcycle fatalities involved alcohol.
27%
of bicycle fatalities involved alcohol.
7%
of adults report excessive drinking.
Cost of Rehab in New Orleans
What you pay for drug rehab in New Orleans will vary depending on many factors, including the insurance coverage you have, if any. Outpatient drug rehab may cost anywhere from $1,000 to $10,000—sometimes more, depending on the intensiveness of the program and how long you attend.
Meanwhile, inpatient rehab in New Orleans may cost anywhere from $5,000-$50,000.
Other factors that determine New Orleans drug rehab costs are location, private versus public, amenities, level of care, and length of stay. Don't let potential costs prevent you from seeking substance misuse treatment. Most drug rehabs in New Orleans offer multiple payment options at a discounted rate or free of charge.
Drug and alcohol rehabs in New Orleans can do this with scholarships, grants, state and federal funding, payment plans, sliding-scale fees, foundations, etc.
Low-Cost and Free Rehabs in New Orleans
State-funded New Orleans alcohol rehabs and drug rehabs provide drug and alcohol treatment to anyone needing recovery resources. If you have no income, treatment is free. Treatment fees may be a small percentage of the total costs if you have an income.
Priority for treatment is given to disadvantaged populations, people eligible for Medicare, and pregnant women. State-funded drug rehabs in New Orleans are paid using tax dollars. They will provide you with an assessment for an accurate level of care. Upon your first meeting, you may need to show identification and proof of income or lack of income. Proof of insurance coverage or lack of insurance may also be required.
Drug and alcohol misuse often causes financial difficulties. With the help of state and federal grants, New Orleans drug rehabs can provide detox, inpatient, and outpatient services to you at low or no charge.
Examples of federally funded alcohol and drug programs in New Orleans working to ensure everyone receives the help they need include:4
Opioid Survival Connection
New Orleans Opioid Task Force
Community Health Improvement Plan (CHIP)
Sobering House at Odyssey House Louisiana
Assisted Outpatient Treatment (AOT)
Law Enforcement Assisted Diversion (LEAD)
Naloxone Distribution
If you have insurance, using it can significantly reduce the payment you are responsible for. Some free drug and alcohol rehabs in New Orleans charge a small percentage of the cost the insurance company does not pay.
How Do I Pay for Drug Addiction Treatment in New Orleans?
If you do not qualify for free or low-cost substance misuse treatment, or if a drug rehab in New Orleans does not have any openings at the time you call, there are many alternatives to consider.
Pay for Drug and Alcohol Rehab
Apply for a Rehab Scholarship: If a New Orleans drug rehab offers scholarships, they award you with paid expenses for treatment. Most drug and alcohol rehabs in New Orleans that provide scholarships set aside funding in their budget to help people pay for treatment that cannot afford it otherwise. To be awarded a scholarship, you may need to complete an application and show proof of income, citizenship, and any other facility requirements. Not all scholarships are for the total amount of expenses. Some may pay only a portion of the costs on your behalf. This allows the drug rehab in New Orleans to supply more people with scholarship funding.
Find a Sliding Scale Rehab Program: Sliding scale fees are offered by New Orleans alcohol rehabs and drug rehabs to help you pay for treatment, but you only must spend what you can afford at the time of the services. A review of your income will likely be required to assess your financial situation. The drug rehab in New Orleans will consider how many dependents you have, how many hours you work, if your pay is regular or varies, and your monthly bills. Each treatment center can have different policies regarding sliding scale fees. Contacting each one directly is the best way to find out about their payment options.
Choose a Program that Offers Payment Plans: When a drug rehab in New Orleans offers a payment plan, they agree to provide addiction treatment services to you in advance. At the same time, you agree to pay for these services in installments, usually monthly, until the balance you owe is zero. Payment plans are just like taking out a loan, except that you do not owe interest fees when you pay it back. Some drug and alcohol rehabs in New Orleans will discount your total cost if you consistently make payments on time and in full.
Popular Drug and Alcohol Rehab Centers in New Orleans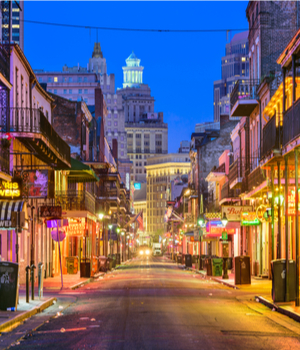 Orleans Parish is home to numerous substance misuse treatment centers, inpatient and outpatient. Some centers also offer virtual and in-home services. Even if you are incarcerated, drug rehab in New Orleans is available. There is a New Orleans drug rehab for people of all income levels, locations, age groups, and treatment needs.
Odyssey House Louisiana
Odyssey House is a non-profit organization focusing on treatment for substance use disorders. It offers the entire continuum of care, starting with detox and medication-assisted treatment. They also provide short-term residential, intensive outpatient, housing programs, and aftercare.
Odyssey House has a pharmacy and community health center on-site.
If you are a male minority, you can join the minority empowerment program at Odyssey House. It is a free, six-month program to empower ethnic minority men through outpatient services.
Odyssey House is accredited by the Substance Abuse and Mental Health Services Administration (SAMHSA). Payment options include Medicaid, financial aid, and sliding scale fees.
River Oaks Hospital
River Oaks Hospital is a dual diagnosis mental health and drug and alcohol rehab in New Orleans. It offers comprehensive treatment services for children, adolescents, and adults. Treatment specialties include psychiatric disorders, addiction, eating disorders, PTSD, and military-specific treatment.
Payment options include Medicare, Tricare, most other insurance plans, and self-pay.
Ochsner Addictive Behavior Treatment (OABT)
Ochsner Addictive Behavior Treatment center is a residential program in a private setting. Accredited by SAMHSA, it provides dual diagnosis intensive programs for detox, intensive outpatient, partial hospitalization, aftercare, and many other substance misuse services.
OABT provides treatment for young adult and adult men and women. Payment options include private insurance, self-pay, financial aid, Medicare, Employee Assistance Programs, Medicaid, and military insurance such as Tricare.
Avenues Recovery Center at Townsend
The Avenues Recovery Center is a drug and alcohol rehab in New Orleans that can address your recovery needs at all levels of care. It has a residential detox, residential treatment, intensive outpatient, outpatient, and continuing care.
Treatment at the Avenues Recovery Center feels like you are surrounded by family in a residential home in an ordinary neighborhood. You receive support even after you complete treatment and enter aftercare. Payment options include self-pay, private insurance, military insurance, and financing.
Southeast Louisiana Veterans Health Care System New Orleans
The Veterans Health Care System is a multi-faceted mental health and drug rehab in New Orleans. It offers every level of care plus co-occurring treatment, including detox, inpatient and outpatient services, and aftercare.
It offers private rooms, individualized treatment plans, and medication-assisted treatments. Payment options include Medicaid, Medicare, Military Insurance, Self-Pay, private insurance, and financial aid.
Inpatient vs. Outpatient Rehab in New Orleans
Inpatient drug rehab in New Orleans involves living at the facility for the duration of the treatment program, which typically lasts between 30 and 90 days. You receive 24/7 care, treatment, and support, allowing you to focus solely on your recovery.
Outpatient drug rehab in New Orleans can be categorized as partial hospitalization (PHP), intensive outpatient (IOP), or standard outpatient. With PHP, the most intensive of the three, you attend structured individual and group therapies five days a week for four to six hours each day. Intensive outpatient programs meet for at least ten hours each week for individual and group therapies.
Standard outpatient is the least restrictive and involves meeting one-on-one with a licensed treatment professional once or twice a week. This usually is the final step in the continuum of care before being discharged successfully.
Benefits of Inpatient Addiction Treatment
Benefits of inpatient drug rehab in New Orleans include the intense, individualized treatment plans created to help you succeed in early recovery and prevent relapse when you return home. Other benefits include:
A much-needed break from your home environment
A much-needed break from your triggers
Time to focus on your mental, physical, and spiritual health
Medication-assisted treatments
Peer support around the clock
Education and counseling to prevent relapse
Benefits of Outpatient Addiction Treatment
If you have a healthy support system at home, you may want to try partial hospitalization or intensive outpatient programs rather than entering an inpatient New Orleans alcohol rehab. Benefits of outpatient drug and alcohol rehab in New Orleans include:
Ability to continue working, going to school, and taking care of family outside of treatment activities
Medication-assisted treatments
Peer support for most of the day
Education and counseling to prevent relapse
Real-time implementation of what you are learning in treatment
Connections with community recovery support services
Types of Drug and Alcohol Rehabs in New Orleans
When you are searching for a New Orleans drug rehab, you will find many options. Doing a little research on each program can help you narrow your choices. The research will help you know what to expect before starting the program.
Holistic Rehab
Research shows treating the mind, body, and spirit leads to better overall health. Many drug rehabs in New Orleans add holistic activities to their program's schedule. Some New Orleans alcohol rehabs establish their entire program around holistic theories.
Holistic therapies proven to benefit recovery include:
Meditation and prayer
Yoga and tai chi
Fitness and nutrition
Acupuncture and acupressure
Art and music therapy
Equine and animal-assisted therapies
Christian and Faith-Based Rehab
Programs like Alcoholics Anonymous and Narcotics Anonymous have 12 Step facilitation that helps you build a relationship with your higher power. Many people find faith and spirituality give them a purpose to stay in recovery. Activities you can expect in a Christian, and faith-based drug rehab in New Orleans include:
Bible studies
Prayer meetings
Sermons
Faith-based recovery materials and workbooks
Volunteering and giving back to others
Luxury Rehab
Luxury rehab will cost more money to attend than other drug and alcohol rehabs in New Orleans. Luxury means more amenities, and more amenities mean higher costs. What you get for your money is amazing, though.
Luxury amenities include the following:
Personal massages
Personal counselors
Private rooms
Saunas, pools, or beach access
Use of electronics and television
Gourmet food cooked by culinary chefs
Access to a full gym
Outdoor hiking trails
Outdoor spaces that are relaxing
Executive Rehab
Executive drug rehabs in the New Orleans area are for the business professionals who need substance misuse treatment but can't afford to disappear from their job duties completely. Usually, corporate executives or company leaders attend executive rehabs, which are a lot like luxury New Orleans alcohol rehabs.
Executive drug rehabs in New Orleans offer the following:
Ample, private office space
Wi-fi
Smartboards
Computers
Smartphones
Conference call technology,
Fax machines
Copiers
Dual Diagnosis Rehab
Substance use disorders often co-occur with mental health conditions. They can be so interconnected people often wonder if one causes the other. For example, does having depression lead to self-medicating with alcohol? Or does alcohol misuse lead to depression?
The key to recovery is to treat both co-occurring disorders simultaneously. If you treat only your mental health disorder, your continued substance misuse will lead to a relapse of your mental health symptoms. If you treat only your substance use disorder, your continued mental health symptoms may trigger a relapse.
Depression and Addiction: More than 21 million American adults experience a major depressive disorder.6 Depression and substance use disorders are common co-occurring disorders. Treating both simultaneously can be done with medication, cognitive-behavioral therapies, and support groups.
Anxiety and Addiction: Over 40 million adults in the United States have an anxiety disorder.6 Psychotherapy and anti-anxiety medications are traditional treatments that work. However, you may see better improvements by adding holistic therapies such as yoga, meditation, and relaxation techniques.
PTSD and Addiction: PTSD, or post-traumatic stress disorder, affects over 9 million American adults, with 37% of those being categorized as severe. Veterans with combat experience are among the highest with PTSD. They report having flashbacks, arousal symptoms, nightmares, and avoidance.6 People with PTSD often self-medicate with drugs or alcohol. Treatments for PTSD must be trauma-focused, such as eye movement desensitization and reprocessing (EMDR) combined with medication and other psychotherapies.
Bipolar Disorder and Addiction: The onset of bipolar typically happens in a person's mid-twenties. Among American adults, 2.8% of the population is diagnosed with bipolar disorder, with over 38% being severe cases.6 Substances misused among those with bipolar include marijuana, stimulants, and sedatives. Bipolar disorder treatments include psychotherapy, medication, early recognition of symptoms, and holistic therapies.
Personality Disorders and Addiction: Among American adults, 1.4% are diagnosed with borderline personality disorder, just one of several personality disorders. Out of that number, 75% are women.6 Treatment for personality disorders and addiction includes behavioral therapies, medications, and education about the disorder.
What Types of Addiction Therapy Are Used in Treatment?
Cognitive behavioral therapy (CBT): Cognitive behavioral therapy is a form of talk therapy led by a licensed mental health and substance misuse treatment professional. Therapists will choose between hundreds of CBT tools and techniques to help you change negative thought patterns. Thoughts lead to actions. For example, cravings lead to relapse. Learning how to change the thoughts that can be harmful can prevent unhealthy behaviors like a relapse.
Dialectical behavior therapy (DBT): Dialectical behavioral therapy is a form of CBT. It applies the principles of mindfulness so you can learn to be present and aware of what is going on in and around you at the moment. When you are mindful, you not only recognize your needs, but you can fulfill them now so they won't later lead to relapse. It also teaches emotional regulation skills, radical acceptance, and interpersonal skills.
Motivational enhancement therapy: Motivational enhancement therapy benefits you if you struggle to find a reason or motivation to enter recovery or stay in a treatment program. You may not be experiencing too many negative consequences due to your substance misuse and think it will be fine if you continue with your addiction. MET is the encouragement and rational thought processing provided by your therapist to help you see the benefits of getting sober and participating in treatment.
Contingency management: In drug rehabs in New Orleans, contingency management is used to reward treatment members when they reach milestones in their recovery. Milestones may include the number of days in recovery, eliminating negative contacts, getting a job, progressing to a lower level of care, or being discharged successfully. Rewards can be monetary or vouchers that represent money in the community. Rewards can be certificates, public recognition, extra free time, or a prize from the prize box.
Group therapy: Group therapy is a crucial part of inpatient and outpatient therapies. You can receive and give feedback and support to peers. You can also learn to improve skills, including relapse prevention, communication, relationship building, trigger recognition, and emotional regulation. Group therapies may resemble academic classes in a few ways. Many programs use a workbook with lessens that guide your treatment. They also include group discussions, mini-lectures, videos, and an occasional guest speaker.
Family therapy: If you plan to continue relationships with family members post-rehab, they need to get on the same recovery page. Not being on the same page can accidentally sabotage your hard work and trigger a relapse. Family therapy can teach all your loved ones how to set healthy boundaries, explore family roles, create a relapse prevention plan, and for some, seek treatment for their own substance use disorder.
Should I Travel to New Orleans for Drug and Alcohol Rehab?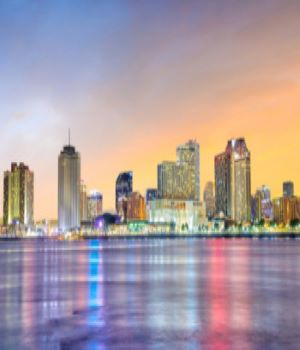 New Orleans is a place everyone should visit at least once, not just for the party avenue. The cultural diversity is apparent in everything from culinary creations to roadside attractions. Whether you want to have your fortune read, take a historical tour, feed alligators, or enjoy the spiritual and religious elements, you can do it while sober and attending a drug and alcohol rehab in New Orleans.
Neighborhoods in New Orleans to Consider for Treatment
New Orleans neighborhoods vary, and it is vital to learn more about the area before choosing a drug rehab in New Orleans. When investigating a community, find answers to questions such as how many bars and clubs are nearby that could be triggering? Does this area of New Orleans stay active 24/7, or is it calm and relaxing for at least part of the day? In recovery, you are looking to avoid the stereotypical lifestyle of New Orleans. You need safe, sober, scenic, and serene.
The neighborhoods offering these benefits in New Orleans include:
Uptown
The Garden District
Algiers Point
East Carrollton
In each of these neighborhoods, the crime rates are very low. However, what is high is the number of activities to enjoy, including arts, music, hiking, trolley rides, and culinary specialties on every street.
You can enjoy parades, sports events, parks, museums, and the gothic, eclectic style everywhere.
Alcohol and Drug Laws in New Orleans
The Good Samaritan Law in Louisiana protects anyone who calls for help for a person they perceive as overdosing on drugs or alcohol. Even if they are misusing substances, they cannot be arrested or charged with a crime because they are making efforts to save a life.7
Act 676 authorized the Pharmacy Board to create an in-state prescription monitoring system in Louisiana. In 2011 this bill expanded to allow anyone to access the monitoring system. The naloxone standing order will enable pharmacists to dispense naloxone (Narcan). In 2016, House Concurrent Resolution 113 allowed the creation of the Louisiana Commission on Preventing Opioid Abuse.7
If you or someone you know is looking for drug or alcohol rehab in New Orleans, give us a call at 800-926-9037 (
Who Answers?) . One of our treatment support specialists can help you.
Resources