Louisiana Drug and Alcohol Statistics
Shreveport is seated in Louisiana's Caddo Parish and had a population of just over 237,000 in 2020. Agencies such as the Centers for Disease Control (CDC) and the Substance Abuse and Mental Health Services Administration (SAMHSA) collect data on drug overdoses, rehab admissions, and other addiction-related data. According to recent studies:1,2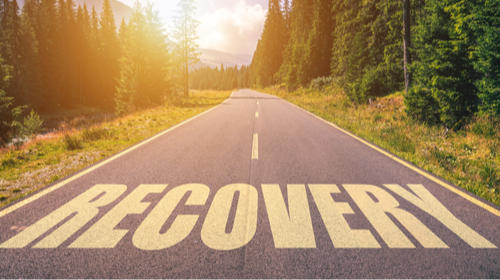 Louisiana has experienced a 44% rise in rehab admissions among those aged 12 and older.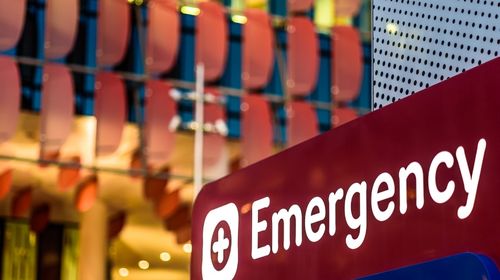 There were 27 drug-related overdose deaths in Caddo Parish in 2020.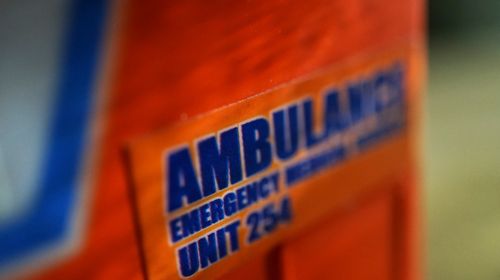 There were 39 alcohol-induced deaths in Caddo Parish in 2020.
Don't become a statistic— reach out for help if you're struggling with addiction.
Cost of Drug and Alcohol Rehab in Shreveport, LA
The cost of drug and alcohol rehab in Louisiana depends on multiple aspects. If you need a high level of care, such as daily medical supervision, you can expect higher costs. Residential rehab costs are higher than outpatient programming because you live in the facility while attending treatment. Your location, medical needs, and health insurance coverage are the main determining factors in what rehab program will be best for you.
If you want to save on rehab costs, you can utilize telehealth programs that tend to offer lower-cost services and higher levels of convenience. Telehealth rehab programs use voice and video calls with your therapy team and approved participants, such as for family therapy. You can also access medical care online through telehealth services, such as taking initial and ongoing assessments and mental health checks from your computer or smartphone.
Free Treatment Options in Shreveport
Depending on your circumstances and needs, your costs for rehab will vary drastically from the next person. Some factors that play a major influence on cost are the level of care you need, and how you pay for treatment. Your income also plays a factor, as low-cost rehabs and free rehabs typically have income restrictions and other requirements.
If you're unsure of how to fund your rehab, there are a few ways to access help paying for rehab in Louisiana:
Rehab scholarships are sometimes available in high-population cities, which help pay for some or all of the cost of rehab for people in desperate need of care without any financing options.
Sliding scale fees give a discount on the normal cost of care based on your income and generally have a minimum fee.
Health insurance coverage pays for many rehab services, whether you have private insurance or are covered by Medicare or Medicaid.
State-funded rehabs that offer free or low-cost care can be found by reaching out to your local health and human services department, family and social services department, or division of child and family welfare office, as well as through your healthcare provider, or by calling 211.
According to SAMHSA, there are eleven rehabs within five miles of Shreveport, nine of which accept Medicaid, four that take Medicare, two that take TRICARE, and one has access to SAMHSA block grant funding.3
Should I Travel to Shreveport for Drug and Alcohol Treatment in Louisiana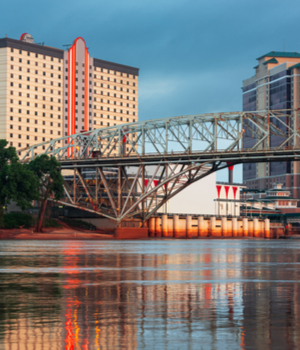 Shreveport is a gorgeous small town in Louisiana, with a range of natural features and local attractions among other benefits such as:
Lively cuisine consisting of decadent deep south and Creole dishes
Gorgeous weather in all seasons
A slow-paced country lifestyle with a low cost of living
If you're interested in using a Louisiana drug rehab, check out the different neighborhoods in Shreveport.
Neighborhoods in Shreveport for Drug and Alcohol Rehab
In the north part of town, specifically the Martin Luther King Drive area, there are plenty of work opportunities across various sectors, including dining and retail. You can also attend classes at nearby Southern University Shreveport. This area also has plenty of outdoor fun to be had at locations like Cross Lake and Lakeview Park.
Downtown Shreveport, with its Highland and Stoner Hill neighborhoods, has plenty of work and housing opportunities as well as local attractions, including the Shreveport Water Works Museum and the Shreveport Municipal Auditorium. St. Mary Medical Center is also in this part of town.
Brookwood, Hyde Park, and Southern Hills, in the south part of town, are all great locations to reside in, especially if you like living near forested areas. This area also has plenty of dining and shopping and multiple big box stores, too.
How Do I Choose a Drug or Alcohol Rehab?
If you're asking yourself, "What is the best rehab in Louisiana for me?", start by answering a few questions:
How do you plan to pay for drug rehab in Louisiana?
What is your preferred treatment philosophy, for example, are you looking for a program that incorporates religion, such as Narcotics Anonymous?
What program rules do prospective rehabs have and can you abide by them, such as visitors' policies?
What type of features and amenities do you want?
What is your ideal treatment setting? Do you want to live in a rehab center or go to outpatient programs?
These answers will help you narrow your selection process as you find drug rehabs near you.
Types of Addiction Treatment Programs in Shreveport, LA
Whether you have a severe, long-term addiction, or have recently found yourself struggling, there are multiple types of rehab programs on the continuum of care:4
Inpatient rehabilitation or residential rehab is best for those that want to take a shot at success by devoting all their time and energy to sobriety for at least thirty days. These programs offer comprehensive therapy every day from a secure, structured environment designed to enhance rehab efforts.
Standard outpatient programs (SOPs) typically meet only once a week and have regular phone call check-ins with clients' designated counselors and doctors. An SOP typically requires patients to have a secondary support group in places, such as NA/AA or SMART Recovery, to encourage regular involvement with others who are in recovery.
Intensive outpatient programs (IOPs) offer a less rigorous schedule, but the same types of therapy and treatments as other programs. These programs run several times a week and often have several times available to offer clients more flexibility.
Partial hospitalization programs (PHPs) provide a high level of care similar to inpatient treatment, but patients go home at the end of each day. PHPs incorporate medication-assisted therapy (MAT) as needed with individual and group counseling to build life skills and internal motivation to stay sober. In addition, a PHP typically requires patients to have a strong family support system, to maintain their sobriety once leaving the day program after each session.
Aftercare services are often offered by rehab programs to graduates and include ongoing therapy and support groups, as well as ancillary services that vary by organization.
If you're a member of a certain social group or background, there are also various types of specialty rehabs:
Population-Specific Rehab
Addiction can affect certain populations differently. A population-specific rehab will have services tailored to men, women, veterans, teens, or the LGBTQ+ community.
Faith-Based Rehab
Christian rehabs involve worship and prayer in their programming, along with evidence-based therapy and group counseling. There are also other faith-based rehabs, such as those for Native Americans, Catholics, and people of the Muslim and Jewish faith, among others. These programs seek to incorporate the spiritual, psychological, and psychosocial aspects of life into recovery.
Dual Diagnosis
Dual diagnosis rehabs can manage both addiction and mental health disorders and treat both issues at the same time.
Holistic
Holistic rehab has similar aims, but with a focus on spirituality instead of on any specific religion. Holistic rehabs tend to use fitness programs that incorporate meditation, such as yoga and tai chi, and often hold therapy sessions in the great outdoors.
Veteran's Rehab
Rehab for veterans is designed for and operated by people who have participated in foreign wars, and often features a trauma-informed approach to treatment. Veterans can find solace in a friendship with other veterans, and lifelong bonds are often forged in veterans' rehabs, which contributes to lasting sobriety.
Executive Rehab
Executive rehab centers offer a higher level of privacy and luxury and are often used by working professionals such as lawyers, doctors, cops, and teachers. Executive rehabs often use the latest research to design their programs and have high-end amenities such as fitness centers and personal masseuses on staff.
Alcohol and Drug Laws in Louisiana
Louisiana has laws in place to help people struggling with addiction.
Naloxone Access and Training Laws: In Shreveport, you can request a Naloxone overdose reversal kit without prescription, and be provided on-the-spot training to use it under Act 192.5 In addition to training on how to administer the life-saving medication, you must also be trained on how to recognize an overdose, and emergency follow-up procedures, which include calling 911.
Good Samaritan Overdose Law: Another aspect of Act 192 is the protection for those that administer Naloxone as well as those that call 911, even if they have illegal substances or another drug-related crime.5
Family and Medical Leave Act (FMLA): Under federal law, most companies in Shreveport must allow their employees to take up to twelve weeks off work to seek medical treatment6 Employers must offer returning employees the same position, or a similar position with the same or higher pay when they return and are prohibited from discriminating based on a drug or alcohol addiction.
If you're looking for an alcohol and drug rehab in Shreveport, give us a call at 800-926-9037 (
Who Answers?) anytime. We have experienced, compassionate addiction counselors standing by to answer your questions about drug rehab in Louisiana, find a great rehab program for you, and verify your insurance.
Resources