Alcohol and Drug Use Statistics in Shawnee, Kansas
Residents of Johnson County and Shawnee aren't just affected by illicit substances but excessive alcohol use as well. Look at the recent statistics for substance use in Johnson County as a whole:2

Local Information for Shawnee, Kansas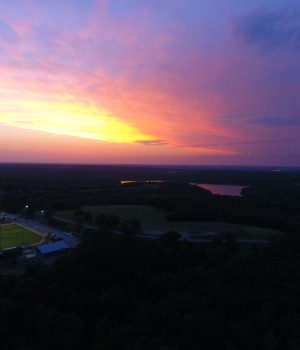 If you plan to attend an alcohol rehab, drug rehab, or detox center in Shawnee or visit a loved one receiving addiction treatment there, it's essential to know how to get around.
Here are some travel tips to keep in mind for when you're coming, staying a while, or going:
The closest major airport to Shawnee is the Kansas City International Airport (17.7 miles). Your other options include the Manhattan Regional Airport (104.9 miles), the Joplin Regional Airport (131.3 miles), and the Columbia Regional Airport (135.4 miles).
Shawnee is conveniently located within the greater Kansas City Metropolitan area and is therefore served by the Kansas City Area Transportation Authority (KCATA), including park-and-ride transit and several public bus routes.
Several rideshare options can also be found in Shawnee, including Lyft, Uber, Ola, Didi, CityRide (for seniors 65 and older), and traditional taxis. You can also easily rent a car through Hertz, Avis, Enterprise, and others. You can also book a private car service if necessary.
Being in a Metropolitan area, Shawnee is full of hotels to suit all budgets and needs. This includes luxury hotels, budget motels, bed and breakfasts, Airbnb, and even camping areas.
Overall, Shawnee isn't a very walkable city, which means you'll need transportation to get around. However, certain areas such as Emporia, Prairie Village, and Liberal are walkable and enjoyable neighborhoods.
There is plenty to do and see in Shawnee, including attractions like the Shawnee Town 1929 Museum, the 1950s All-Electric House, the Bramble Rose Farm, the Sauer Castle, and more.
Resources
Kansas Division of Public Health. (n.d.). Kansas Overdose Data Dashboard: Deaths By County, 2012-2021.
Kansas Health Matters. (n.d.). Indicators: Health/Alcohol Drug Use.