Overland Park, Kansas Alcohol and Drug Use Statistics
Drug overdoses have risen consistently since 2000. Here are some more facts about illicit substance use in the county:1,2,3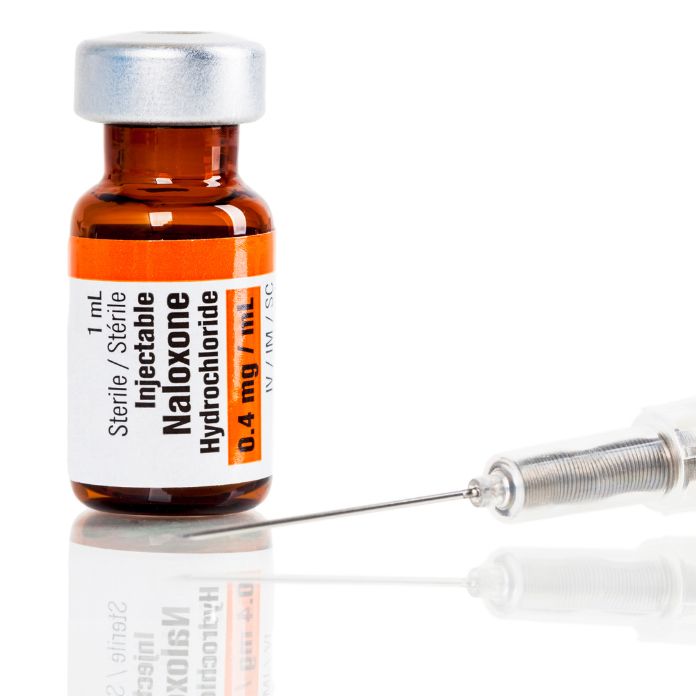 Between 2015 and 2020, there was an 80% increase in overdoses and a 54% increase in the first half of 2021.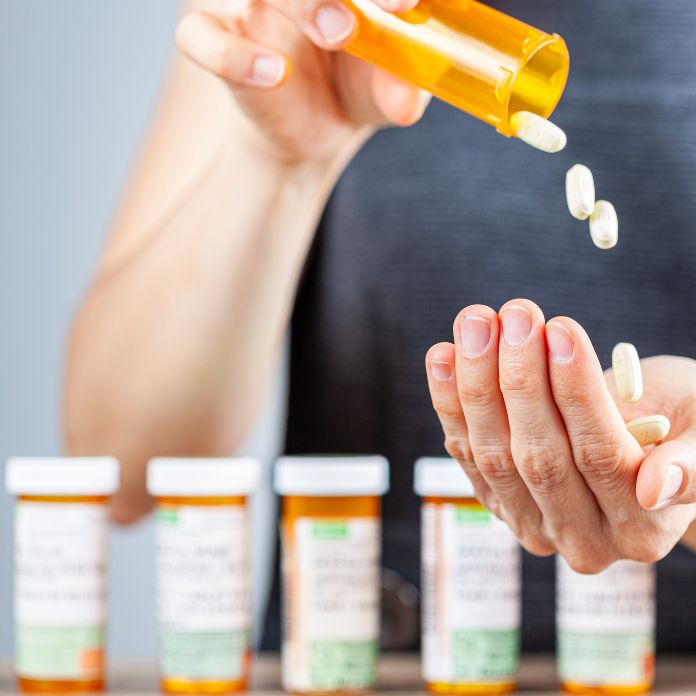 In 2017, the number of fatal drug overdoses was higher than the number of car accident fatalities.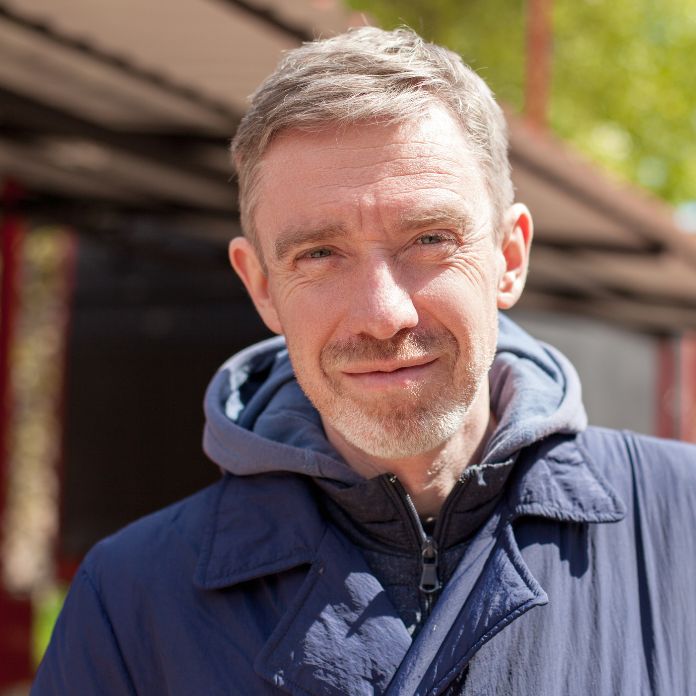 The 45-54 age group was affected most by drug overdoses, followed by the 35-44 age group.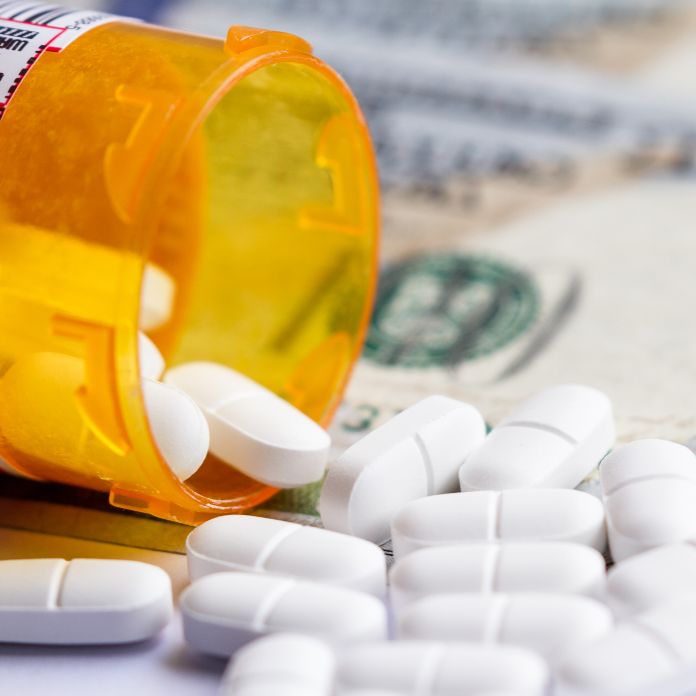 The rate of deaths caused by opiates was twice that of all other drugs in 2018.
There is a wealth of programming available in Overland Park and nearby Kansas City to help people with an addiction to drugs or alcohol.
Cost of Drug Rehab in Overland Park
When looking into the cost of rehab, some important factors to consider are the cost of living in the area you want to go to rehab, what type of program you need, and what your financial situation is. If you need help financing rehab, you can look into applying for a medical care loan or try setting up a crowdfunding website. If those options aren't a good option for you, try finding a low-cost or free rehab.
Where Can I Find Low-Cost and Free Rehabs in Kansas?
If you're asking, "Where can I find a rehab that I can afford?" the answer might be your local health and human services office. You can also call 211, the state-wide community resources hotline. Either place can connect you with a local rehab group that offers rehab scholarships, sliding fee scales, or free programs to locals.
The Substance Abuse and Mental Health Services Administration (SAMHSA) offers block grants to different localities across the country to facilitate programs for those without sufficient insurance to pay for rehab. According to the SAMHSA Treatment Locator Map, there are seven facilities within ten miles of the city center that utilize federal block grants to provide low-cost and free rehabs in Overland Park.4
Does Insurance Cover Drug Rehab in Overland Park, KS?
Yes, regulations such as those outlined in the Affordable Care Act and the Mental Health Parity and Addiction Act require health insurance companies to pay for medically necessary substance use disorder treatment.
Using Medicare to Pay for Drug Rehab:
Medicare is a government-funded health insurance program available for people over age 65 or with a disability. This program has several parts, each of which pays for a different type of treatment, such as Part D for medication. Speak with your local social services offices, or call your primary care physician for a referral to a Medicare specialist who can help you determine what you qualify for and to apply.
Private Insurance Coverage:
Private health insurance is often offered in employee benefits packages but can also be obtained on the healthcare market during the annual open enrollment periods or major life changes. Insurance can help pay for some if not all of the services provided in your chosen rehab program. Some popular health insurance providers in Kansas include Aetna, Sunflower Health Plan, United Healthcare, and Regence.
Using Medicaid to Pay for Treatment:
KanCare is the Kansas state program that oversees the facilitation of health services to those enrolled in Medicaid.4 This program covers the cost of medically necessary services for those who are living at or below federal poverty standards and meet other qualification guidelines.5

Popular Alcohol and Drug Rehab Centers in Overland Park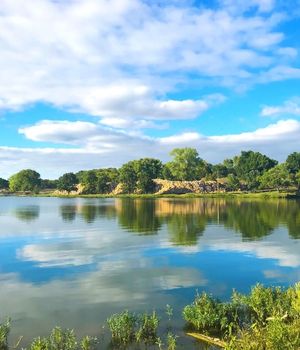 With the wide variety of rehab programs available in the area, it can be difficult to know where to start looking for the right rehab for you. Here are a few Overland Park drug rehabs and alcohol rehabs to get you started.
Associates at Hope Harbor Treatment Services
Associates at Hope Harbor Treatment Services is a substance use treatment program with a cognitive-based therapy focus. They have a range of therapy programs available aside from substance use and addiction, including anger management, parenting, grief counseling, conflict resolution, and many others. Services are also provided in Spanish here.
Valley Hope of Overland Park
Valley Hope of Overland Park offers a wide range of rehab services, from an eight-week intensive outpatient program (IOP) with clinical therapies combined with 12-step-based philosophy to peer mentoring and virtual family care. They offer an app for patients to help manage their care and encourage continued sobriety.
Challenges Inc
At Challenges Inc, adolescents and adults can engage in group substance use counseling and individual therapy with a licensed therapist. The outpatient program length is usually between three and four months long. They accept some types of insurance and cash payments for services.
Agape Christian Counseling
Agape Christian Counseling is a faith-based counseling center that offers outpatient rehab and aftercare services in the form of individual and group support groups. The program is led by a licensed addictions counselor, and they also offer DUI and other evaluation services. Agape is unable to accept health insurance for payment.
Inpatient vs. Outpatient Alcohol and Drug Rehab in Overland Park
Different rehab programs are used for different needs and stages of treatment. If you're in the grips of a severe addiction to alcohol, opiates, or other addictive drugs or medications, then you can look for a detox program to help you. This typically involves a stay of a week or longer in a facility where your daily needs are taken care of, and you're given 24/7 medical supervision.
Once detox is completed, you can step down in the care level into a residential or outpatient rehab program. Some facilities provide a full continuum of care and won't require you to move from different facilities to detox. Other centers don't offer detox but will arrange transportation between centers.
Inpatient or residential treatment centers offer round-the-clock care for your daily and medical needs as well as medication management, individual and group counseling, and evidence-based therapies. Outpatient treatment offers the same types of treatments without clients needing to live in the facility during the length of the program.
There are several levels of outpatient care. The highest level of care is found with partial hospitalization programs, also known as PHPs or day programs. A PHP requires a daily trip to the rehab to participate in therapy and take medication if using medication-assisted treatment (MAT). Intensive outpatient programs offer the next level of care, with less therapy needed than PHPs and only several appointments needed per week.7
Standard outpatient programs (SOP) offer the lowest level of care in rehab programming. These programs usually require as few as one trip to the center per week to participate in group therapy and regular phone calls with an addiction therapist. Depending on your needs and capabilities, rehab programs can last anywhere from a month to a year or longer. It's important to remember that aftercare is key to long-term recoveries, such as participation in 12-step programs or SMART Recovery.
Advantages of Inpatient Addiction Treatment
The level of care provided is the greatest advantage of inpatient rehab. These programs provide a 24/7 calendar that helps direct healthy sleeping patterns, healthy habits such as consistent meal times, and a routine designed to help build upon life skills to ensure success post-graduation. Inpatient programs also tend to offer Alumni programs with support groups and other aftercare services for a full continuum of care.
Disadvantages of Inpatient Care
Inpatient care is designed to care for all of your needs while in rehab, both medical and non-medical. The disadvantage to this is that health insurance coverage will typically not cover ancillary services but only those deemed medically necessary. Certain types of insurance may pay for residential rehab, but most do not, and even those don't pay for every service provided in inpatient rehab, such as housekeeping.
Advantages of Outpatient Addiction Treatment
The greatest edge that outpatient rehab provides is the level of convenience, letting you manage your daily responsibilities while participating in evidence-based therapies on your terms. Another advantage of this style of rehab is the cost savings, as the only services provided are medically necessary services that are paid for by health insurance.
Disadvantages of Outpatient Rehab
One of the main disadvantages of outpatient rehab is the lack of supervision and structure, which could lead to a higher chance of relapse. Not everyone needs 24/7 medical supervision to succeed in rehab, but it can be extremely helpful to have a community of partners in recovery to help you stay sober while undergoing intensive rehab therapy.
Outpatient rehab can also take much longer to complete than inpatient rehab, given the difference in hours per day spent on treatment. Outpatient rehab is designed to allow you the freedom to pursue your career goals, manage your education, and care for your family while undergoing treatment, but it comes at the cost of focusing less energy on your addiction recovery.
Types of Drug and Alcohol Rehabs in Overland Park, KS
If you're from a particular background or simply want to go to rehab in a facility designed to facilitate your current lifestyle, various types of rehabs can help you.
Faith-Based and Christian Rehab
If you have a strong spiritual background, look for a rehab that caters to people of your faith. These programs tend to include group prayer sessions as well as individual counseling with a pastor. Different programs will offer therapies with roots in your religion, such as the communion services in Catholic rehabs.

Dual Diagnosis Rehab
There are myriad ways in which mental health disorders and addiction influence each other. For example, a person using methamphetamines might be doing so because of a manic phase in their bipolar disorder, which in turn worsens their mental and physical condition. Because of the seemingly endless combinations of disorders, treatments, and complications, standard rehab centers can't treat a person with both disorders.
Dual diagnosis rehab centers are created to help people with co-occurring disorders, whatever the mental condition and drug of choice. These centers are staffed with highly trained mental health professionals, including psychiatrists and psychologists, on top of the standard 24/7 nursing team. According to SAMHSA, there are 17 dual diagnosis rehab centers certified to prescribe both addiction and mental health medications within ten miles of the city center in Overland Park.4

Holistic Rehab
Holistic rehab aims to unite the body, spirit, and mind while healing from addiction. They tend to have nature-based therapies in addition to individual and group therapy, such as equine therapy, guided nature walks, and meditation groups. You will also usually see a variety of fitness-based meditation programs in holistic rehab, including yoga and tai chi.

Luxury Rehab
Luxury rehabs are great for when you can afford to think of your residential rehab stay as a therapeutic vacation. These facilities tend to offer high-end amenities such as massage therapy and fitness centers with spas in addition to the latest technologies and holistic therapies. Health insurance coverage typically doesn't cover the cost of food, housing, and some services offered in-house, so make sure to go over your financial responsibilities thoroughly with the intake director when you verify your insurance.

Executive Rehab
For those that need an extra focus on confidentiality and need to carry on with their professional responsibilities in some capacity while in rehab, there are executive rehab centers. These facility centers usually have business rooms to use for checking e-mail, whereas a normal rehab center may not allow patients to use computers while they're in treatment. There is also a higher grade of therapies and amenities available, such as gourmet dining facilities and roomy accommodations.

Medication-Assisted Treatment
Medication-assisted treatment (MAT) is available for alcohol use disorder (AUD) and opiate use disorder (OUD). The FDA has only approved certain medications to be used, which you could access through an FDA-certified MAT provider, either an inpatient or outpatient rehab program. The Substance Abuse and Mental Health Administration (SAMHSA) lists various benefits of MAT, including:8
Better treatment outcomes and a higher chance of long-term sobriety
Healthier births and children in pregnant women with SUD
Less criminal activity
Higher adherence to aftercare programming, such as going to 12-step meetings
According to SAMHSA, there are five federally-certified opiate MAT clinics within 10 miles of Overland Park, near Kansas City, and 18 outpatient rehabs that provide methadone, buprenorphine (suboxone), and naltrexone medication management.4
How to Get Methadone Methadone is an opiate agonist that helps reduce cravings and withdrawal by providing enough opiate receptor activation to relieve symptoms.9 This medication does provide a euphoric high, and there is a chance of misuse. Methadone is approved for OUD and pain management programs.
You can be prescribed methadone by a federally-certified opiate MAT provider, whom you can find by reaching out to SAMHSA or asking for a referral from your primary care doctor or insurance provider.
Finding a Suboxone Doctor: Suboxone is a lesser opioid antagonist than methadone, producing less of a high feeling and having a slightly lower risk of misuse.10 It works to prevent withdrawal symptoms and reduce cravings, helping ensure relapse prevention and improve the overall quality of life during detox and rehab.

Naltrexone (Revia/Vivitrol): Naltrexone is an addiction medication to treat both alcohol and opiate use disorders.11 Naltrexone doesn't reduce withdrawals or produce any euphoric feeling, so there is much less risk of misuse of this medication. It's important to refrain from using opiates for at least a week before taking Naltrexone and to refrain from using illicit drugs or pain medications while taking it.
The extended-release intramuscular injection is FDA-approved for AUD and OUD, showing slightly better results for AUD than the alternate pill form. The pill form is only approved for AUD. This medication is rated for long-term use and can be part of an MAT treatment plan that also includes individual and group counseling. You can find naltrexone MAT at a drug and alcohol rehab in Kansas.
Antabuse (Disulfiram): Antabuse is an FDA-approved medication for AUD.12 Antabuse is helpful for relapse prevention because if you drink while taking this medication, you'll become very ill fairly quickly. People with AUD can be prescribed this medication, which can be taken after they've refrained from drinking for at least 12 hours to 24 hours prior.
Because of the reaction caused by consuming any amount of alcohol while on Antabuse, it's important to be mindful of the foods you eat and over-the-counter medications you take, particularly kombucha and cold medicine, both items that usually contain small amounts of alcohol.
Acamprosate: Acamprosate treats AUD by lowering the cravings caused by your brain chemistry.13 This is a daily medication that's FDA-approved for long-term use, though people with kidney issues may need ongoing monitoring or may not be a good candidate for this medication. Acamprosate is most effective when used in conjunction with alcohol education, aftercare rehab programs, and support groups like Alcoholics Anonymous (AA) or SMARTRecovery.

Should I Travel to Kansas for Alcohol and Drug Treatment?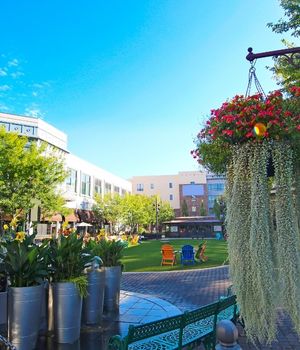 Known as the Breadbasket of the Midwest, Kansas is a popular agricultural metro with deep scientific roots, home to aerospace and bioscience centers. If you want to explore the region, ask yourself if it's better to seek a rehab or to visit Kansas for treatment.
If you have health insurance coverage, your network might be able to extend to the state if you have a center you want to utilize. You can ask your health insurance company by calling the number on the back of your card, and they'll be able to direct you through the process.
If you're a self-pay patient, you might find Overland Park has more affordable options, or a rehab scholarship or sliding fee scale might be available in the area you have your eye on. Speaking with the local health and human services department would be the best way to find those programs and find out if you are qualified for them.
You should also evaluate your social network in Kansas before moving. Friends and family in the area might be able to lend you a helping hand while you rehab, giving you a place to stay or just a shoulder to lean on when you need support.
Neighborhoods in Overland Park to Consider for Treatment
If you're looking for more suburban neighborhoods with higher home values, check out locations on the west side of Overland Park, such as College Oaks, Coachlight Meadows, and Fox Ridge. This area has many fun outdoor activities, like the Lady Overland Park Golf Course, and cultural centers like the Nerman Museum of Contemporary Art. There are also shopping centers nearby, including Costco and Target.
East Overland Park is also home to some great features, like the Sylvan Lake area and its beautiful natural spaces and bodies of water. The Waterwalk is nearby in Overland Park Plaza, with iFLY indoor skydiving to the north.
The North Park neighborhood, in the very north of the city, has more shopping with a Target and Trader Joe's nearby, as well as golfing at the Milburn Golf & Country Club. Associate's at Hope Harbor is in this area, a popular rehab program, and other drug counseling centers.
Drug and Alcohol Laws in Kansas
Because the state has seen such a rapid increase in drug and alcohol-related problems, there is a range of laws that have been enacted to help people dealing with the fallout.
Naloxone Access Law: In response to the rising number of opioid overdose deaths, the state enacted Naloxone access laws to enable pharmacists to provide first responders, teachers, family members, bystanders, and patients access to life-saving medication without a prior prescription.14 This policy is pharmacist-specific, meaning pharmacists can choose whether or not to participate in the program, and if one pharmacist is not certified to participate, you can ask to speak to a pharmacist who is or call 211 to be directed to a participating pharmacy.

Family and Medical Leave Act: The state of Kansas follows federal FMLA guidelines, offering 12 weeks of unpaid leave to employees that have worked for 1,250 hours in the past 12 months with at least one year of employment.15 This rule is to run concurrently with any paid leave you may have earned, meaning you can't typically stack your paid leave and unpaid leave, though some companies may allow it.
This policy requires companies to maintain your position for you or have an approximate position with the same or higher pay ready for when you return. Employers are also legally barred from discriminating against employees with a medical condition such as substance use disorder.
Involuntary Substance Use Treatment Law: In Kansas, under statute 59, a person may be forced to enter rehab services if a mental health professional, law enforcement officer, or other person believes them to be a danger to themselves and others as a result of uncontrollable substance use.16

If you or someone you care about is impacted by substance use disorder, reach out for counseling and appropriate addiction therapies today. Call us at 800-926-9037 (
Who Answers?) to speak with an experienced counselor who can verify your insurance, help you find a suitable program, and answer any questions you have about alcohol and drug rehabs in Overland Park.
Resources