Olathe, Kansas, Drug and Alcohol Statistics
Olathe is the county seat of Johnson County and is one of the top major cities in the state. Studies from the Centers for Disease Control show that:1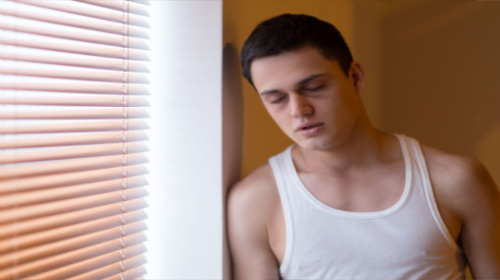 Drug overdose deaths rose 41% between 2018 and 2020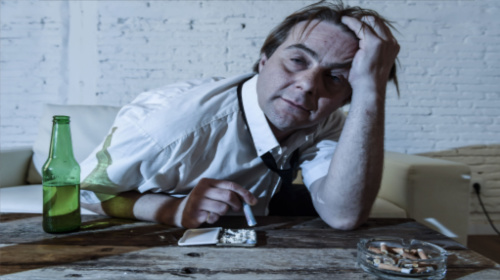 Alcohol overdose deaths rose 21% between 2019 and 2020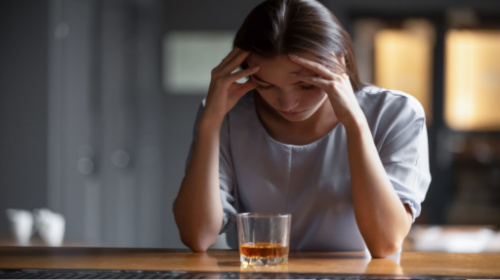 Alcohol-related deaths, such as liver cirrhosis, rose by 42%
Expert Insights

An Olathe man will serve more than 11 years in federal prison for his role in trafficking methamphetamine into the community of Olathe, Kansas. A criminal history report revealed that he had four felony convictions for drug trafficking between 1999 and 2003 in California. Like many offenders, after serving time he was released on parole for three years. Given America's recidivism rate is one of the highest in the world- at 44%, we are dealing not only with problems around drugs, but also problems with our system.

~ Lesley Wirth
Top 4 Drug Rehabs in Olathe, Kansas
Below are the top four addiction treatment centers in Olathe based on the following criteria:
Offering evidence-based treatment
Accreditation
Certifications
Client testimonials / reviews
Arista Recovery
Located within the Bel-Air Heights neighborhood of Overland Park, Kansas, Arista Recovery is an evidence-based alcohol and drug treatment center that provides a holistic path of recovery. Their traditional clinical model works in conjunction with alternative approaches such as equine therapy, sandbox therapy, art therapy, and horticulture therapy. Those with trauma will be provided trauma-informed care to promote overall healing.

Treatment programs include:

Medically Supervised Detox
Inpatient
Intensive Outpatient
Outpatient
Medical Assisted Treatment
Sober Living
Dual Diagnosis
Trauma-informed Therapy
Alternative Therapies

Treatment program is supported by:

The Joint Commission
LegitScript Certified

Location and contact information:
9401 Reeds Rd Suite 101
Overland Park, KS 66207
913-379-4732
Preferred Family Healthcare
Preferred Family Healthcare is a community-based healthcare organization that provides mental healthcare and substance abuse treatment in an outpatient format to adults and adolescents in Olathe, Kansas. Employment Services are offered for those who need to continue working while undergoing treatment.

Treatment programs include:

Treatment program is supported by:

The Commission on Accreditation of Rehabilitation Facilities

Location and contact information:
1009 E. Old Highway 56
Olathe, Kansas 66061
(913) 764-7555
Assessment Services
Assessment Services, located in Olathe, Kansas, is court-approved to provide confidential evaluations, classes, and monitoring services for individuals who have been charged with substance abuse related offenses. They offer level one outpatient counseling and group counseling in the evenings, along with substance abuse educational classes and court-ordered monitoring services.  

Treatment programs include:

Assessments




Outpatient




Group Therapy




Court-ordered Monitoring Services




Educational Classes

Location and contact information:
108 East Poplar Street
Olathe, KS 66061
(913) 768-9777
Johnson County Medical Health Center
Johnson County Mental Health Department is a ten-bed residential treatment center for adolescents ages 12 -18 who need help overcoming their addiction to drugs or alcohol. Their program is staffed 24 hours a day and they provide trauma-informed recovery care, dual diagnosis support, and a healthy environment for teens to heal.

Treatment programs include:

Adolescent Residential




Adolescent Outpatient




Trauma-informed Care

Treatment program is supported by:

The Commission on Accreditation of Rehabilitation Facilities

Location and contact information:
1125 West Spruce Street
Olathe, KS 66061
(913) 826-4200
Cost of Drug Rehab in Olathe
Depending on what type of care you need and other factors, your total costs for drug and alcohol rehab in Olathe will be different from the next person. Other factors include:
What treatment setting you need (i.e., inpatient or outpatient services).
What specialty and luxury amenities are available to you while in treatment.
Duration of program (30, 60, or 90 days)
Choosing a rehab facility in-network with health insurance provider
How you intend to pay. For example, using health insurance coverage if the facility is in-network.
The location you choose, as the costs vary widely between rehabs.
Low-Cost and Free Drug Rehab Centers in Olathe
Many people who enter care must pay for care out of their pocket, referred to as self-pay or cash-pay. You can use your savings, ask friends and family, or even set up a crowdfunding website if you don't have enough cash to cover drug rehab in Olathe. If you're unable to fully cover the cost of treatment, some programs can help.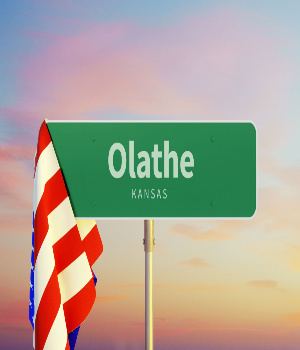 State-funded: These facilities receive money from local and federal agencies as well as non-profit agencies dedicated to helping people battling substance abuse. They tend to offer sliding-fee-scale programs, where your cost of care lowers if you're low-income. There might also be scholarships in Kansas that you can access through state-funded agencies. Reach out to your local health and human services office to find out about current free Olathe alcohol rehabs.
Financing Options: Some addiction treatment centers partner with third-party financing agencies to offer payment plans. Financing programs might come with extra costs, such as start-up and maintenance fees and interest. The extra fees tend to be lower in Olathe drug rehabs with in-house financing departments, and they are also usually better able to work with someone with low or bad credit. If there's a program you've got your eye on, call them and ask if they have any financing available or low-cost or need-based programs.
Insurance Coverage: If you have health insurance, you can use it to pay for care. While the cost of services tends to vary across different doctors and addiction treatment centers, insurance can cover the cost of most services that are offered. This includes medication-assisted treatment (MAT), individual and group therapy, and telehealth services. Some care costs might not be covered, such as the cost of residency at an inpatient facility.
To find out exactly what your plan covers, call your insurance company. Their phone number is listed on the back of your insurance card. They can answer your questions about what services you're entitled to, as well as how much you can expect to pay out of pocket.
Addiction Treatment Settings
When seeking addiction treatment, think about the specifics of your issue to figure out the best setting for you. For example:
Inpatient is best for those with a moderate to severe addiction that can dedicate a month or longer to living in a rehab center. They can usually offer a medical detox if you need it, which keeps you comfortable during withdrawal.
Outpatient treatment centers are much more flexible, designed for people that want to go home at the end of each day, and with a range of schedules for various needs, such as daily or weekly therapy.
Outpatient settings include:2
Partial hospitalization programs (PHPs) offer daily therapy, medication-assisted treatment (MAT), and medical supervision.
Intensive outpatient programs (IOPs) provide a minimum of nine therapy hours per week that are supplemented with check-ins with your therapy team throughout the month.
Standard outpatient programs, or SOPs, which meet only once a week, typically.
Once you graduate from rehab, immersion in a comprehensive aftercare program is crucial to ensuring lifelong recovery. Aftercare programs, such as the Alumni programs offered by many facilities and detox centers in Olathe, give you the chance to interact with your recovery community throughout life in support groups and social events sprinkled throughout the years.
You can also find community-based support such as AA and NA meetings or SMART Recovery support groups that rely on more evidence-based therapies than spiritual guidance.
Specialized Drug Rehabs in Olathe
If you want to partake in rehab within a specific community, look for specialized care such as:
Faith-based and Christian programs that call on spiritual guidance to encourage recovery.
Gender-segregated and LGBTQ+ rehabs with background-specific and trauma-informed therapy.
Holistic programs that offer more alternative treatments.
Executive centers with a higher level of confidentiality.
Veteran programs tend to offer dual diagnosis addiction care as well as accept TRICARE military insurance.
How to Choose the Right Olathe Drug Rehab?
If you need rehabilitation for your substance use disorder, there are different aspects of your lifestyle and treatment to consider before picking a program:
What is the cost of treatment at a given facility, and do they have any financial assistance or payment plans to help?
What rules does the program operate by, including visiting times and cell phone policies?
What types of therapies are undergone in the center, such as evidence-based therapies versus alternative treatments?
What amenities and features does the facility offer?
Where is the rehab located? Will you need to travel far to and from therapy every day?
Should You Travel for Drug and Alcohol Rehab in Olathe?
Kansas is world-famous for its fun, family-friendly amenities, from places in the great outdoors to the numerous man-made attractions, such as:
A bevy of farms to visit, given that Kansas is best known for being the "Breadbasket of the World" due to the vast amount of wheat grown here.
Miles of running rivers, more than in most other states in America.
Rich agricultural and scientific history through various exhibits, like the Ernie Miller Nature Center and the Kansas City Automotive Museum.
Easier access to different travel destinations, as Kansas is smack in the center of America and a great place to road trip to and from, with Olathe being in the southwest corner.
Famously friendly locals, affordable housing, and a low cost of living.
Before moving to Olathe, check out the different neighborhoods to make sure you'll like the place you choose to live. Starting with the north, you can find a wealth of places to live and work, such as in Southglen and Brighton's Landing. If you want to live farther from the densely populated areas, check out North Shore Estates, near Shadow Lake, which has plenty of lake access and outdoor amenities.
The central part of town is home to Fairview, Farmstead, Olathe View, and other neighborhoods, and all the downtown amenities you would expect to find in a town. The post office, county courts, and Salvation Army office is in the area, as well as apartment buildings and several Oxford houses. Downtown Olathe also has cool attractions, including the Olathe Civic Theater Association and the Pollinator Prairie nature park.
In the southern part of town, called Forest Hills Estates, you can find several smaller bodies of water, the Heritage Soccer Park, and myriad pretty outdoor spaces. A great part of Olathe for families, this neighborhood also has numerous schools and churches.
Alcohol and Drug Laws in Kansas
Kansas has enacted various laws and policies to give support to people struggling with addiction.
Naloxone Access Standing Order: The naloxone access laws allow pharmacists to distribute naloxone overdose kits to people without a prescription.3Pharmacists can register to be added to the naloxone kit distribution sites, and patients can sign up to petition their pharmacist to be added.
Federal FMLA: Under the federal Family and Medical Leave Act (FMLA), employers must give their workers at least 12 weeks of unpaid leave when they need medical attention.4,5 When that leave is up, the employee can return to work in the same position or a similar position with equal or greater pay.
This law applies to most companies with more than 50 employees, as long as they have enough employees in the area to cover the shift of someone who needs to take medical leave, including going to an alcohol or drug rehab in Kansas. Through this law and others, companies are legally prohibited from discriminating against employees because of a substance use disorder (SUD) or mental health disorder.

Involuntary Rehabilitation Law: In Kansas, you can be involuntarily committed to a drug or alcohol rehab if you're determined by the court to require immediate medical assistance because of a substance use disorder (SUD).6 Either a friend or family member can request the court system, or it could happen through repeated contact with law enforcement. If you meet certain criteria, an emergency custody order could also be placed on you. If you're in a position to be involuntarily sent to rehab, the best course of action is to seek treatment on your own accord, where you can retain control over your free will.
If you or someone you love is struggling with substance use disorder, call us at 800-681-1058 (
Who Answers?) to speak with a treatment support specialist who can help you find accredited alcohol and drug rehab centers in Olathe that accept your insurance or have financial assistance. We're available 24/7 to help verify insurance, provide referrals, and answer questions.