Wichita Alcohol and Drug Use Statistics
Wichita is the largest city in Kansas and the county seat of Sedgwick County. Opioid-associated deaths peaked in Sedgwick County in 2005, declined until 2010, and rose sharply between 2010 and 2019.3 In 2017, the Sedgwick County Commissioners declared opioid misuse a public crisis.1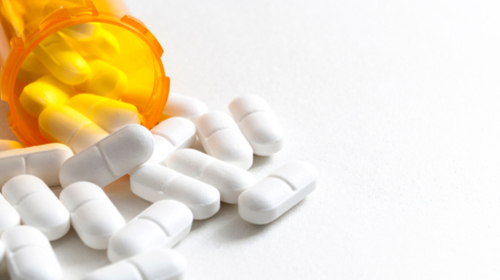 Between 2011-2020, the county had 870 drug overdose deaths, and 43% were due to opioids.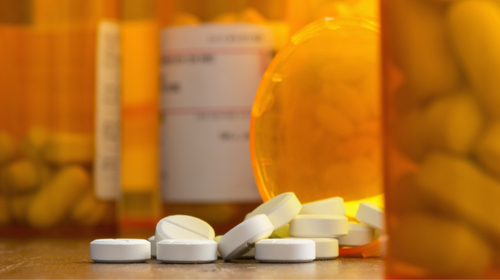 In 2019, opioid-associated deaths outnumbered stimulants, cocaine, and marijuana-associated deaths combined.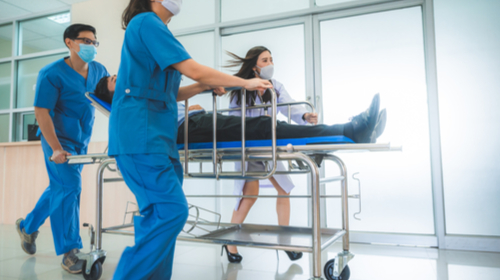 ER visits associated with opioids in Sedgwick County increased by 80% from 2014 to 2018.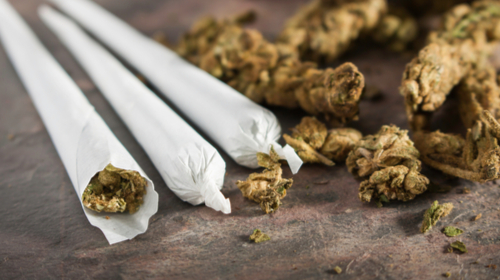 In 2019, there were more drug offenses for marijuana in Sedgwick County than meth and other narcotics combined.
Cost of Rehab in Wichita
To determine the cost of rehab in Wichita, you must take a lot of things into account. This includes the type of rehab, the location, whether they accept insurance, and the amenities offered.
Generally, inpatient drug rehab will be more expensive than outpatient due to the cost of room and board. Likewise, luxury rehab with upscale amenities will run you more than a standard inpatient program.
Rest assured, no matter what your financial situation, there is a Wichita drug or alcohol rehab that will work for you.
Low-Cost and Free Rehabs in Wichita
Often, government-funded rehabs are more affordable, with all or part of the rehab covered by public funds. You will likely have to prove residency and meet certain income requirements.
Comprehensive Community Care of Sedgwick County or COMCARE is a county-run program that offers addiction treatment services. COMCARE provides same-day assessments to new clients. Its services are prioritized and provided for all citizens regardless of their ability to pay.
If you have health insurance, your provider will likely cover at least part of your treatment. This includes private insurance, Medicaid, or Medicare. Exactly what your provider covers will vary between plans. Our treatment support specialists can help you sort it out, or you can call the number on the back of your insurance card.
How Do I Pay for Addiction Treatment in Wichita?
If a free rehab isn't an option, or you don't have insurance, there are several other ways you can approach paying for a drug rehab or alcohol rehab in Wichita.
Pay for Drug and Alcohol Rehab
Apply for a Rehab Scholarship: Rehab facilities and nonprofits do offer scholarships to help pay for treatment. Search for organizations that offer scholarships and do your research. You'll want to check eligibility requirements before you apply to make sure you qualify. If you're not sure if the facility offers scholarships or not, just ask. Their admissions counselors can give you the information you need.
Find a Sliding Scale Rehab Program: An income-based or sliding scale rehab program sets its rates based on your financial resources and ability to pay. It can also change if your finances improve or get worse. Whatever rehab you choose will let you know if they offer a sliding scale payment plan.
Choose a Program that Offers Payment Plans: A Wichita drug or alcohol rehab will work with you to afford treatment. One option is to ask if the facility offers monthly payment plans so you can pay off the cost of your treatment over time instead of all at once.
Popular Drug and Alcohol Rehab Centers in Wichita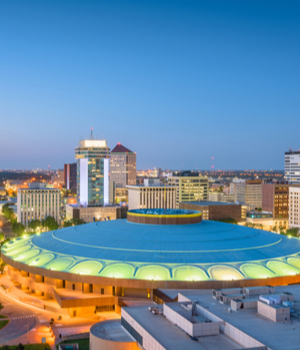 Wichita has a wide variety of alcohol rehabs and drug rehabs near me to choose from in the city. Here is what you can expect from just a few of them.
Center for Change
Since 2010, the Center for Change has provided medication-assisted outpatient treatment for opioid addiction. The center tailors treatment programs to meet everyone's needs and treats both addiction and co-occurring mental health disorders. By using an integrative team approach, the Center for Change can offer holistic addiction services for each patient.
Valley Hope of Wichita
Founded in 1967, Valley Hope of Wichita provides patient-centered care to individuals and their families. The center offers medical detox, residential and outpatient care, medication-assisted therapy, treatment for co-occurring diagnoses, family and spiritual care, and treatment specific to veterans. Valley Hope accepts most insurances and offers flexible patent options such as payment plans.
SACK CrossOver Recovery Center
SACK, or the Substance Abuse Center of Kansas, is a nonprofit organization specializing in the prevention, treatment, and case management of individuals affected by substance abuse. The CrossOver Recovery Center is a place where people in treatment can come together and seek support from others who are also in recovery. There are also detox services. SACK accepts Medicaid, Medicare, and private insurance and offers financial aid and sliding scale payment assistance.
Mirror Reflections Recovery Center of Wichita
Mirror Reflections Recovery Center of Wichita is a residential treatment center designed to help patients learn how to successfully re-enter society. Their structured program works to reinforce skills that can help you navigate high-risk situations that could challenge your recovery. Medicaid and private insurance are accepted, and self-pay options, financial aid, and sliding scale payment assistance are available.
Inpatient vs. Outpatient Rehab in Wichita
A drug rehab or alcohol rehab in Wichita will often fall into one of two categories: inpatient or outpatient. Inpatient treatment requires you to live at the facility, while you can still live at home during outpatient treatment.
Benefits of Inpatient Addiction Treatment
Inpatient addiction treatment at a Wichita drug or alcohol rehab allows you to take a step back from your daily life and focus entirely on your recovery. An inpatient rehab facility includes 24/7 care from medical professionals trained in every aspect of substance use disorder.
Additional benefits include frequent individual and group therapy sessions and additional types of treatment options such as holistic therapy, family therapy, and art and music therapy.
Benefits of Outpatient Addiction Treatment
Outpatient addiction treatment at a drug or alcohol rehab in Wichita allows you to receive services while in the comfort of your own home. You can go to work, attend school, and take care of children and family members. Patients in outpatient treatment typically go to sessions before and after work or school.
Outpatient addiction treatment can be tailored to fit your schedule and individual needs. You can also practice and build upon the skills you learn in outpatient treatment in your daily life.
Types of Drug and Alcohol Rehabs in Wichita
In addition to inpatient or outpatient treatment, there are also drug and alcohol rehabs in Wichita that offer even more specialized services.
Holistic Rehab
Holistic rehab features personalized, non-medical methods of recovery that focus on the mind, body, and spirit for complete healing. This can include yoga, meditation, acupuncture, nutritional and fitness counseling, and personal training.

Christian and Faith-Based Rehab
Christian and faith-based programs allow patients to incorporate their faith into their treatment. These facilities integrate clinical therapies with faith-based ideas. Faith-based rehabs can help people connect with their religion to overcome their addiction.

Luxury Rehab
A luxury rehab may feel more like a high-end hotel and resort than a rehab facility. These facilities are typically in an exotic or luxurious locale and offer private rooms, concierge services, a private chef, and spa-like services in addition to more traditional treatment therapies.

Executive Rehab
This type of rehab caters to the unique needs of professionals such as high-ranking executives, doctors, attorneys, and other business owners. An executive rehab offers special accommodations to address the concerns of these busy professionals. Executive rehabs are discrete, offer customized programs, allow you to keep your computers and cell phones so you can stay connected, and offer services over a shorter timeframe.

Dual Diagnosis Rehab
Research shows around 17 million adults struggle with mental health and substance use disorders.4 When these disorders occur together, you will need a facility that specializes in dual diagnosis rehab. Inpatient rehab is often the better fit for treatment, thanks to the high level of attention and care.
Some people develop a mental health disorder after they're already during a substance use disorder, while others turn to drugs or alcohol to self-medicate from their mental health disorder. No matter which one came first, it's vital to find a rehab targeted to treating a dual diagnosis.
Patients with a dual diagnosis will receive the help of both mental health and addiction professionals to address both disorders safely and effectively.
Depression and Addiction
Depression is the most common mental health disorder among people with alcohol use disorder.5 Research shows both disorders appear to share some of the same behavioral, genetic, and environmental risk factors.5 Diagnosis and treatment can be challenging due to overlapping symptoms.
To differentiate between the conditions, patients will need to have a full mental health assessment. Treatment can include antidepressant medication, cognitive behavioral therapy, motivational enhancement therapy, trauma therapies, and family therapy.
Anxiety and Addiction
Anxiety disorders are the most common mental illness in the U.S., affecting 40 million adults every year.6 Most people with a substance use disorder and anxiety disorder will go through each one independently. However, an anxiety disorder may lead to using alcohol or other substances to ease anxiety symptoms, and the use of substances may cause feelings of anxiety.
Medication with a low risk of being misused can be used to treat people with co-occurring anxiety and substance use disorder. Therapy is also recommended, such as cognitive behavioral therapy, which focuses on changing thinking and behavior patterns.
PTSD and Addiction
Substance use disorders and post-traumatic stress disorder (PTSD) are debilitating conditions that frequently occur together.7 Among veterans, alcohol use disorder and PTSD are seen the most often and frequently are diagnosed together.8 In veterans with probable alcohol use disorder, 20.3% met the criteria for PTSD.8
People with co-occurring substance use disorders and PTSD often need a more complicated course of treatment compared to people with either disorder on its own.
While there is no single best treatment for a dual diagnosis of substance use disorder and PTSD, an integrated approach has shown success. This can include cognitive-behavioral therapy and medication.
Bipolar Disorder and Addiction
Up to 70% of patients with bipolar disorder are believed to have a substance use disorder as well.9 Research shows among people with co-occurring bipolar disorder and substance use disorder, alcohol misuse is the most common.10 However, a patient with bipolar disorder may also misuse drugs such as nicotine, marijuana, or cocaine.10
Studies showed group therapy is one of the best interventions for those suffering from bipolar disorder and addiction.9 Medications and other interventions can be used as well.
Personality Disorders and Addiction
Borderline personality disorder and antisocial personality disorder are often associated with substance use disorders.11 About half of people diagnosed with borderline personality disorder also have at least one substance use disorder, most frequently alcohol use disorder.12 One study showed patients with opioid, cocaine, and alcohol use disorder most often received a diagnosis of borderline personality disorder.12
Dialectical behavioral therapy was created for treated borderline personality disorder and is considered the most effective treatment approach. This form of therapy works to build the skills needed to manage and cope with difficult emotions.
What Types of Therapy Are Used in Drug Rehab?
Behavioral counseling is a major component of addiction treatment. It includes individual, family, and group therapy and can utilize different approaches. Therapy can focus on motivating change, rewarding healthy activities, improving problem-solving, and building healthier relationships.
Cognitive behavioral therapy (CBT): Cognitive behavioral therapy is used to treat a wide range of issues and can quickly help you identify and cope with specific challenges. It can be done one-on-one or in groups with family members or with people who have similar issues. This type of therapy uses a goal-oriented approach that focuses on a specific problem.
As you go through the process, you may be asked to do activities, reading, or practices that build on what you learn during your sessions.
Dialectical behavior therapy (DBT): Dialectical behavior therapy (DBT) is designed to help people learn how to develop new and healthy ways to cope with stress, manage their emotions, and improve their social relationships. It was originally used to treat borderline personality disorder but has been adapted to treat people with substance use disorders. This type of therapy is also used to sometimes treat post-traumatic stress disorder.
Motivational enhancement therapy: Motivational enhancement therapy is a short-term technique focused on helping people to feel more motivated to change their behavior, such as a drug or alcohol addiction. It utilizes motivational interviewing and works to inspire change in patients ambivalent about giving up drugs or alcohol. This approach can help people understand the effects of their behavior and encourage their recovery.
Contingency management: When rewarded for positive behavior, you're more likely to repeat that behavior in the future. That's the premise of contingency management—that incentives or rewards will motivate individuals to try harder. It's not therapy on its own but a type of behavior modification. Positive behavior, such as therapy attendance, is rewarded through vouchers and prize drawings. While contingency management can help people achieve their recovery goals, it should be used in tandem with other approaches such as cognitive-behavioral therapy.
Group therapy: Group therapy is a therapy that involves two or more individuals at the same time. Participants each have a chance to talk about their feelings, experiences, concerns, and goals. Therapy groups may be tailored to a specific topic or can be more general. This type of therapy allows you to benefit from the interaction with other group members.
Family therapy: Substance use disorders affect every aspect of your life, including relationships with your family. Family therapy allows everyone to share difficult emotions in a safe environment and learn how negative behaviors affect each other. The result can be improved communication and closer relationships.
Should I Travel to Wichita for Alcohol and Drug Rehab?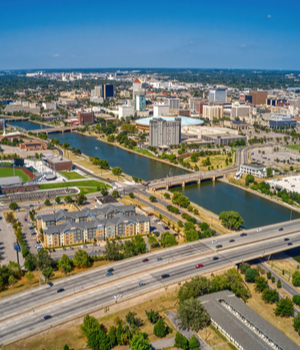 If you currently live in a more rural location, traveling to Wichita for a drug rehab or alcohol rehab will likely give you many more options to consider. Traveling can also be a good idea if it puts you closer to friends and family who can support you during your recovery journey.
Neighborhoods in Wichita to Consider for Treatment
Wichita features neighborhoods that cater to many different interests, including:
Cottonwood Village: Cottonwood Village offers many amenities, including nearby Chisholm Creek Park, which offers bike trails, picnic areas, and even small fishing ponds.
Chisholm Creek: This neighborhood shares its park with Cottonwood Village. Its public transportation access makes it easy to get downtown.
Longview: Known for its health centers, Longview offers several libraries, dining, and shopping as well as easy public transportation
College Hill: Located west of downtown, the heart of this neighborhood is College Hill Park. It features bike and hike trails, picnic areas, and spots for sports and recreation.
Country Overlook: Country Overlook is known for its jogging trails, biking, picnic areas, and fishing ponds. The neighborhood also features a large green space at its center.
Alcohol and Drug Laws in Wichita
While there are programs designed to help people with substance use disorders stay out of jail, Kansas is one of just a few states without a Good Samaritan law. This type of law encourages people to call 911 when witnessing an overdose by protecting them from prosecution.
Wichita Drug Deferred Program: The Wichita Drug Deferred Program allows people who have been charged with possession of a controlled substance or drug paraphernalia to have their trial postponed. You cannot have participated in another diversion of deferred judgment program for a similar offense.
You must apply for the program. If your application is accepted, the city will postpone your criminal trial for the diversion period. In return, you must:
Pay all costs, fees, and fines
Complete all terms and conditions set out by the diversion contract, which can include drug or alcohol counseling
Violate no local, state, or federal laws
Agree to and abide by any additional conditions that the prosecutor deems necessary
Kansas Senate Bill 123: Kansas Senate Bill 123 requires judges to sentence first- or second-time drug possessors to up to 18 months of community corrections supervision and drug treatment. You must have no prior convictions for a violent offense or drug sale or manufacturing. You are only eligible for the program twice. A third offense will equal jail time.

Wichita Municipal Drug Court: The Wichita Municipal Drug Court was created in 1995 and was one of the first 100 drug courts established nationwide and the first in the state of Kansas. In Drug Court, the judge, prosecutor, probation officer, treatment provider, and defendant's attorney work as a team to encourage and promote substance-free behavior. The primary goal is to rehabilitate the participant through intensive drug/alcohol treatment.
Anyone who lives within a 60 miles radius of Wichita and who has not previously participated in a Drug Court program is eligible. Even those with prior convictions, including drug convictions. All participants must complete a minimum one-year program that includes:
Treatment
Regular court appearances
Random drug testing
Payment of all treatment and court fees.
Upon successful completion, the charges are dismissed.
Naloxone Access Law: Kansas allows pharmacists to give naloxone, also known as Narcan, at their discretion to patients, family members, law enforcement, EMS, and school nurses. The law protects individuals acting in good faith and with reasonable care in administering the drug to reverse an opioid overdose from civil and criminal liability.

It can be overwhelming to find the right Wichita drug rehab or alcohol rehab for you. We can help narrow down your search, so your time can be spent getting ready to begin your recovery. Call us at 800-926-9037 (
Who Answers?) to speak to one of our treatment support specialists 24/7.
Resources