Drug and Alcohol Use Statistics in Lenexa, KS
Here is a look at some of the drug and alcohol use statistics from Johnson County and the Kansas City metroplex area over the past few years:1,2

39%-14%
The most commonly diagnosed substance use disorder was for alcohol at 39%, followed by marijuana at 14%
17%
17% of driving deaths involved alcohol use
6%
6% experienced alcohol dependence in the past year
Levels of Care for Addiction Treatment Settings
When comparing various drug and alcohol rehabs, you'll want to make sure you understand the different treatment settings and options.
Professional Detox
When you suddenly quit drugs or alcohol, you'll experience unpleasant withdrawal symptoms. Professional detox involves monitoring and supervision to mitigate these withdrawal symptoms and intervene if any complications arise.
Inpatient Care
You live at the treatment center for the length of your program, which usually ranges from 30 to 90 days, although sometimes longer if needed. It is a highly structured and intensive environment, free from the drug-using triggers and stressors in your everyday environment.
Partial hospitalization programs (PHPs)
The most intensive option besides inpatient, you attend treatment for between 20 and 30 hours each week then return home during non-treatment hours.
Intensive Outpatient Programs (IOPs)
A step down from PHPs, you attend counseling for between nine and 20 hours per week and return home in the evening.
Standard Outpatient
The least intensive and structured treatment setting, you receive a few hours of therapy per week.
Aftercare
When you near the end of your treatment program, you'll collaborate with your treatment team on an aftercare plan, which may involve transitional housing, group counseling, individual therapy, family therapy, and/or support group meetings.
Paying for Substance Abuse Treatment in Lenexa
If you are worried about the price of addiction treatment, don't worry—there are plenty of financing options that can help you pay and get the treatment you need.
Private Health Insurance
Your private health insurance provider, such as Aetna or Cigna, is required to cover substance abuse treatment services, such as inpatient and outpatient rehab. Call the number on the back of your insurance card to learn the extent of your coverage.
KanCare: Kansas Medicaid
KanCare, a federal health program, provides health insurance coverage to low-income Kansas residents and families. KanCare covers the cost of drug and alcohol rehab, although you'll want to check your plan details to learn more. Not every rehab accepts KanCare, so you'll want to do your research.
Kansas Medicare
Kansas Medicare, a federal health program, provides coverage for people aged 65 and older and those with certain disabilities. Like KanCare, Medicare covers the cost of addiction treatment services, such as substance misuse assessments, medication-assisted treatment, and inpatient and outpatient rehab.
TRICARE in Kansas
TRICARE in Kansas, which is located in the West Region, provides much-needed health insurance coverage for military personnel and veterans, as well as their families. Many rehabs accept TRICARE, which can help you more readily access treatment.
Sliding Scale Rehabs
Another option for reducing the cost of rehab is to find a sliding scale treatment center that only charges you what you can pay based on your income and other relevant financial information.
IHS-Funded Drug Rehabs
These rehabs receive funding from the Indian Health Service in order to provide no-cost addiction treatment to Native peoples in the U.S., even if they have other forms of health insurance.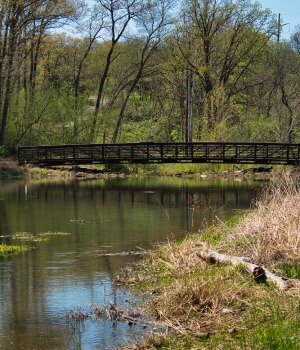 Traveling to and Within Lenexa, KS
If you are considering entering rehab in Lenexa or planning to visit a loved one enrolled in treatment in the city, then here are some travel tips to help you feel prepared for your visit:
The nearest airport to Lenexa is Kansas City (MCI) Airport, which is 23.9 miles away
There are more than 100 hotels to choose from in Lenexa and even more in nearby Kansas City
The city offers several attractions, such as nature parks, shopping centers, restaurants, and museums
The following is a list of transportation options in and around Lenexa:
Lenexa has a bike program called RideKC that offers rentable electric-assist bikes at hubs around town
You can search available bus routes in, around, to, and from Lenexa using RideKC
Uber and Lyft are also available
Lenexa, Kansas, is an excellent place to seek treatment, as Johnson County has programs in place to increase access to resources and treatment for substance abuse.3 No matter where you live or want to travel to in the United States, thousands of drug and alcohol rehabs are available for you to get the care you need.
Kansas Substance Abuse and Overdose Laws
Below are some relevant Kansas state laws related to substance abuse and overdose:1
Kansas Drug Courts: People with fewer than two prior convictions who are arrested for drug possession are eligible to receive substance abuse treatment instead of serving jail time.
Kansas Naloxone Access Law: Kansas residents can buy naloxone (Narcan), the life-saving opioid overdose reversal medication, from pharmacies without a prescription.

It's important to note that Kansas is one of the few states that doesn't have an overdose Good Samaritan law that encourages people to call 911 if someone is overdosing. Still, you should always call for help—it could save your or someone else's life.