Expert Insights

As someone who works in community mental health, I've seen first-hand the impact of addiction and mental health. I'm also an advocate of people struggling and people finding recovery. What I've always struggled with, though, is how much folks in recovery can still have a hard time when they're not in a 12-step meeting. They sometimes don't know what to do with themselves, apart from drink coffee, smoke, and sit in church basements. That's when I read about the new yoga for addiction recovery that was starting in Scottsdale. I think this is a brilliant idea as people in recovery often struggle with their bodies, cravings, and ill health. Yoga is great for improving overall health and wellness, overcoming cravings through mindfulness and meditation, and helping people stay in the moment. I bet this new studio makes a great addition to recovery services in Scottsdale.

~ Olivia Pennelle
Top 6 Drug Rehabs in Scottsdale
Every alcohol and drug rehab in Scottsdale offers its own set of unique amenities, programs, and therapies. Evidence-based treatment is available at multiple inpatient centers in Scottsdale. These facilities often provide a range of therapies, faith-based treatments, and outpatient options for recovery.
Below are the top six addiction treatment centers in Scottsdale based on the following criteria:
Offering evidence-based treatment
Accreditation
Certifications
Client testimonials reviews
Purpose Healing Center
At Purpose Healing Center in Scottsdale, Arizona, you'll be offered individualized inpatient and outpatient programs to help you or a loved one recover from addiction. Treatment here consists of the latest evidence-based practices to ensure that you have the tools you need for a full recovery.

Treatment programs include:

Medical detox
Residential inpatient rehab
Partial hospitalization program (PHP)
Intensive outpatient program (IOP)

Location and contact information:
9332 N 95th Way suite b-203,
Scottsdale, AZ 85258
(480) 579-3319
Soul Surgery Addiction Treatment Center
Soul Surgery is a luxury facility offering a unique blend of cutting-edge, evidence-based addiction treatment. Their two residential centers feature beautiful scenery, swimming pools, a tennis court, and more.

Treatment programs include:

Medical detox
Medication-assisted treatment
Inpatient treatment
Intensive outpatient treatment (IOP)
Family care
Eating disorder treatment
Dual-diagnosis management
Alumni program

Treatment programs are supported by:

The Joint Commission accredited
LegitScript Certified
SAMHSA
National Association of Addiction Treatment Providers (NAATP) member

Location and contact information:
14362 N Frank Lloyd Wright Blvd B111
Scottsdale, AZ 85260
(833) 568-6619
Scottsdale Providence Recovery Center
Whether you need detox, mental health or substance abuse rehabilitation, Scottsdale Providence Recovery Center can provide it. They specialize in treating the root problems that lead to addiction, such as past traumas and mental health issues.

Treatment programs include:

Detox services
Residential care
Day treatment (PHP)
Outpatient treatment
Mental health

Treatment programs are supported by:

The Joint Commission accredited
LegitScript Certified

Location and contact information:
8889 E Vía Linda
Scottsdale, AZ 85258
(866) 522-3339
Cornerstone Healing Center
Cornerstone Healing Center offers evidence-based and trauma-focused drug rehab programs at their Scottsdale facility. They also provide several levels of care, including residential rehab, partial hospitalization (PHP), outpatient, intensive outpatient (IOP), and alumni recovery coaching.

Treatment programs include:

Residential program
Partial hospitalization program (PHP)
Intensive outpatient program (IOP)
Outpatient program
Recovery coaching
Sober companion progr

Treatment programs are supported by:

The Joint Commission accredited
LegitScript Certified

Location and contact information:
16444 N 91st St Building H
Scottsdale, AZ 85260
(480) 863-0241
Scottsdale Recovery
Serving those battling addiction and substance use disorders since 2009, Scottsdale Recovery is a premier treatment and detox facility in Scottsdale. You'll have access to a state-of-the-art detox center, residential and outpatient programs, medication-assisted treatment (MAT), and even a program for Native Americans.

Treatment programs include:

Medical detox
Residential program
Partial hospitalization program (PHP)
Intensive outpatient program (IOP)
Evening IOP
Medication-assisted treatment (MAT)
Family workshops
Specialized treatment programs
Alumni
Trauma therapy
Native American program

Treatment programs are supported by:

Joint Commission accreditation

Location and contact information:
8149 N 87th Pl
Scottsdale, AZ 85258
(602) 346-9142
Springboard Recovery
Springboard Recovery in Scottsdale offers structure, support, and stability to people struggling with addiction. Here, you'll find a supportive community environment, scheduled programming, mentorship and coaching, community activities, and 12-step meetings.

Treatment programs include:

Residential treatment
Outpatient
Online IOP
Therapy
Aftercare support

Treatment programs are supported by:

Joint Commission accreditation
Better Business Bureau accredited business

Location and contact information:
11624 E Shea Blvd
Scottsdale, AZ 85259
(833) 590-0960
How Does Scottsdale Compare in Alcohol and Drug Use?
Scottsdale is a city located in Maricopa County in the state of Arizona. It's known as "The West's Most Western Town" and for its thriving nightlife and social scene. However, drug overdose deaths continue to be an issue in the area. Overdose death rates have risen from 14 deaths per 100,000 residents in 2012 to 37.6 in 2021.1 If you're ready to seek professional addiction treatment, there are more than 250 accredited alcohol and drug rehab centers in Scottsdale and the surrounding area that can put you on the path to recovery.2
Scottsdale is located in Maricopa County, Arizona, where nearly 32% of all non-fatal and 30% of fatal opioid overdoses in the state took place in 2021.1 Other drug and alcohol use statistics of note in the Scottsdale area include:1, 2, 3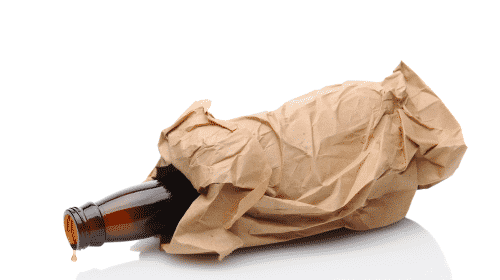 In 2016, roughly 16% of Maricopa County adults reported engaging in binge drinking.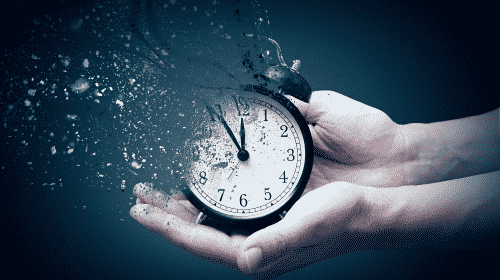 In 2019, 91% of all overdose deaths in Maricopa County involved more than one drug.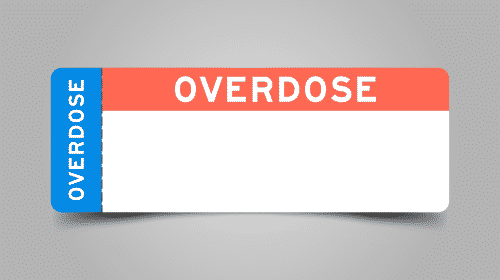 In 2021, roughly 2,100 non-fatal and 1,300 fatal opioid overdoses were recorded in Maricopa County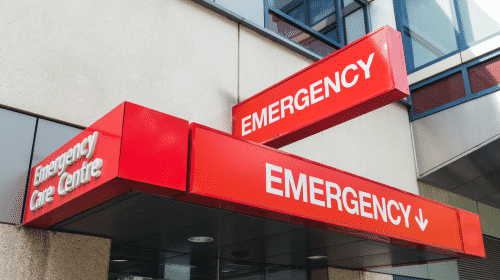 In 2021, Maricopa County emergency rooms saw nearly 14,000 suspected drug overdoses.
545
In the first quarter of 2022, there were nearly 545 non-fatal opioid overdoses
190
During the same time period, Maricopa County saw nearly 190 opioid-related fatalities
How Expensive is Drug Rehab in Scottsdale?
Scottsdale drug rehabs price their programs based on several variables, some of which include:
Treatment setting: Inpatient requires an onsite stay, which typically makes it more costly than outpatient.
Length of treatment program: Most programs last 30-90 days; the longer the program, the more it generally costs.
State, federal, or non-profit funding: Facilities that receive public funding may offer lower-cost services than private rehab centers.
Amenities offered: Facilities that offer luxury amenities tend to be more expensive than those that provide standard amenities and features.
Financial assistance options: Some facilities offer payment assistance to reduce the cost of care for people who lack the financial resources to pay for treatment in full.
If you have health insurance, it can also affect the cost of addiction treatment. Many Scottsdale alcohol rehabs accept various types of insurance, both public and private. Whether your provider is in-network and your policy's extent of coverage will determine your costs at these facilities.
Are There Low-Cost and Free Drug Rehab Centers in Scottsdale?
State-funded Scottsdale drug rehabs recognize that cost is a barrier to help for millions of people. To make addiction care more accessible, these facilities use government money provided by the State of Arizona to support people who have limited financial resources.
Several types of evidence-based treatment are typically available at state-funded facilities, including medical detox, residential care, outpatient programs, and long-term support services. Because these facilities are public health services, anyone can access their care. However, only those who can demonstrate significant financial need will qualify for reduced-cost or free services.
If you're interested in enrolling at a state-funded drug or alcohol rehab in Scottsdale, you can contact the Maricopa County Department of Public Health to find local facilities. Be prepared to show proof of income and proof of your United States and Arizona residency to qualify for enrollment. Be aware that these facilities receive limited funding, so there may be a waiting list to get into a program even if you're eligible for treatment.
Do Medicare and Medicaid Cover Rehab Center Costs?
Yes, both Medicare and Medicaid cover behavioral health services, which include addiction and mental health treatment. These public insurance programs provide either partial or full coverage for a wide range of  services, including:4, 5
Detoxification support
Inpatient
Outpatient programs
Medication-assisted treatment
Mental health therapy and/or counseling
Family therapy/counseling
If you're a Medicare or Medicaid beneficiary, understand that your coverage depends on the type of plan you have. Furthermore, some Scottsdale detox centers and rehab facilities do not accept these types of insurance, so you must verify your coverage before deciding on a treatment center. To locate facilities that accept government-provided insurance, you can contact the facilities in your search results and ask if they take Medicare or Medicaid plans.
Does Private Insurance Cover Addiction Treatment?
Generally, yes. The Affordable Care Act and the Mental Health Parity and Addiction Equity Act classify addiction and mental health services as essential health benefits. That means that private insurers must, at the very least, provide a basic level of coverage for these services.6
Some insurance plans may cover your program in full, while others only provide partial coverage. If you have private insurance, understand that you may need to pay a deductible before your insurance coverage kicks in. Depending on your extent of coverage, you may also need to pay out of pocket for some of your expenses.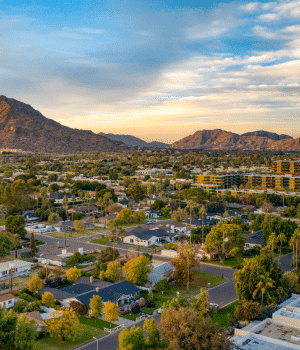 Choosing the Right Level of Care
Throughout your recovery, you may engage in several levels of care because effective addiction treatment exists on a continuum.
If you have serious substance use and/or mental health disorder, you'll likely start with a highly structured and closely supervised program. From there, you may graduate to a more flexible level of care, such as an outpatient program, which allows more independence and autonomy.
When treatment concludes, aftercare begins, which provides you with ongoing support and resources to help you prevent relapse.
Medical Detox
Medical detox is a supervised program designed to help you withdraw from alcohol and/or drugs as safely as possible. Chronic substance abuse, especially over lengthy periods, can lead to physical and psychological dependence. When this happens, your body and mind depend on the substance(s) to function normally. When you stop using alcohol and/or drugs, your body begins to detoxify itself, which can cause highly uncomfortable and potentially dangerous withdrawal side effects.
In a medical detox program, medical and addiction professionals provide around-the-clock support to keep you as comfortable as possible and help you manage withdrawal symptoms. Depending on your needs, you may receive medications, IV fluids, and psychiatric support as your body works to achieve a substance-free, stable state. After a successful detox, transitioning to a structured, comprehensive addiction program is in your best interest. Although supervised detox can help you safely rid your body of substances, it is not a substitute for rehab. Without treatment for the underlying factors that influence addiction, your risk of relapse may be high.
Inpatient
If you have a serious substance use disorder, inpatient care, also called residential care, may be right for you. This is the highest level of care for addiction and provides highly structured, intensive treatment for substance abuse and co-occurring mental health conditions.
While enrolled in residential care, you must live at the facility for 30 to 90 days, depending on the length of your program. Some facilities also offer programs lasting more than three months, as longer stays can improve outcomes.
As part of your program, you'll participate in evidence-based therapies for addiction, either in private or with a group. You may also have access to holistic therapies, such as meditation, animal therapy, art therapy, and yoga, depending on the facility you choose. Many inpatient programs also incorporate family counseling and medication-assisted treatment for those who need it.
Outpatient
Because addiction treatment exists on a continuum of care and is often a lengthy process, you may benefit from step-down care after completing inpatient rehab. This type of care allows people in early recovery to gradually "step down" the intensity of their care while still engaging in structured therapy.
Often, outpatient rehabilitation programs, which are available at the following three intensity levels, function as step-down care:
Standard outpatient treatment: As the least intensive level of addiction care, these programs typically provide addiction education and a few hours of group counseling per week.
Intensive outpatient programs (IOPs): These programs are more flexible than PHPs as they provide fewer hours of therapy spread over three to five weekly sessions. Evening sessions are frequently offered to accommodate various scheduling needs.
Partial hospitalization programs (PHPs): As the most intensive level of outpatient rehab, these programs provide five to seven days of therapy per week. Sessions last several hours per day and offer the structure of an inpatient program with a slightly greater degree of independence.
Aftercare and Relapse Prevention
Addiction recovery is a lifelong process, and for most people, it requires long-term support for months or even years after your program ends. This type of support is called aftercare and includes resources designed to help you cope with stressors, triggers, and cravings you may experience in daily life.
As part of a quality program, your providers will work with you to identify the type of post-rehab support that best fits your needs and preferences. Some of the more common aftercare resources include:9
Sober-living housing
12-step meetings, such as Alcoholics Anonymous (AA) or Narcotics Anonymous (NA)
Individual and/or group counseling sessions
Alumni programs for rehab facility graduates
Long-term medication management
How to Choose the Right Scottsdale Drug Rehab for You
When weighing your options for alcohol or drug rehab in Scottsdale, consider both your needs and your personal preferences. Scottsdale is home to many types of facilities, all of which have unique amenities, features, specializations, approaches to care, and rules. Some questions to ask yourself as you consider your options include:10
Do you prefer a specific treatment philosophy? Some offer alternative healing therapies like meditation or nature therapy as part of a holistic approach. Others take a faith-based approach to care that emphasizes the importance of prayer and spiritual counseling in recovery.
Are you part of a demographic that may benefit from specialized treatment? Many facilities offer gender-specific programs, LGBTQ+ programs, veteran programs, and teen programs, each of which caters to the unique needs of a target population.
What type of location would you prefer? Would you like to attend rehab in an urban setting or a more remote, peaceful, and secluded location?
Do you have a co-occurring mental health condition? If so, you'll want to look for Scottsdale alcohol rehabs that specialize in dual diagnosis care.
Do you live with alcohol or opioid addiction? If so, you may want to enroll in a facility that specializes in medication-assisted treatment.
What kind of amenities would you like access to? Do you want private accommodations? Healthy meals? Access to recreational facilities? Spa services? Many facilities offer upscale features, while others provide more standard amenities. Think about which features you'd prefer and explore each facility's offerings.
Would you like to have visitors? Each inpatient center has a visitor policy. If spending time with loved ones is important to you while you work through recovery, choose a facility with a policy that works for your needs.
How do you plan to pay? If you need help paying for care, look for facilities that offer sliding-scale services, scholarships, or publicly funded services. If you plan to use insurance, look for facilities that accept your plan.
What to Look for in a Quality Treatment Program
High-quality Scottsdale alcohol rehabs adhere to the highest standards of care in an effort to ensure effective treatment. As you research facilities, look for the following characteristics, which indicate that a facility provides high-level care.
Program Accreditation
It is important to check on the accreditation and licensing of any program. Make sure that it complies with state or local regulations on rehab facilities so that you can be sure it is safe.
Personalized Treatment Planning
Every person in drug or alcohol rehab has unique needs, which is why there's no one-size-fits-all approach to addiction treatment.
Credentialing of Staff
Quality programs provide therapy from licensed and certified addiction counselors and clinical staff.
Low Patient-to-Staff Ratio
Scottsdale drug rehabs with low patient-to-therapist ratios are better able to meet the individual needs of each person in treatment.
Evidence-Based Addiction Treatment
Effective addiction care consists of a variety of evidence-based therapies administered according to each person's unique needs.

Aftercare Support
High-quality programs all recognize that aftercare support is an integral component of the long-term recovery process.
Should You Travel for Drug and Alcohol Rehab in Scottsdale?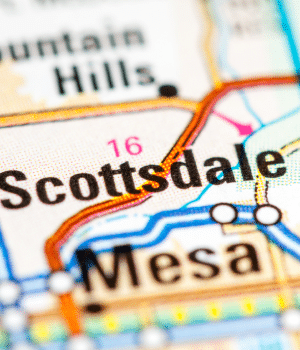 If you're thinking about traveling to a drug or alcohol rehab in Scottsdale, you should first consider whether it's financially feasible for you to do so. If you have the means to travel, you'll also want to verify whether your insurance covers care at addiction treatment centers and detox centers in Scottsdale. If you feel that getting away from your normal living environment could help you avoid situations that may interfere with your recovery, traveling may be in your best interest.
Several neighborhoods comprise Scottsdale, Arizona. Depending on your location preferences, some of them may fit your needs better than others. Areas of the city to consider for treatment include:
Paradise Valley: Nestled between Camelback Mountain and the McDowell Mountains, this picturesque neighborhood is one of Scottsdale's most upscale areas. It's known for its gorgeous desert scenery, exceptional golfing, many desert hiking trails, and abundance of sprawling mansions.
McCormick Ranch: Known as one of the most desirable neighborhoods in Scottsdale, this upscale area of town boasts championship golf courses, more than 25 miles of bike paths, public tennis courts, several lakes, and many parks.
Old Town: Known as the heart of Scottsdale, this neighborhood is a lively destination for locals and tourists alike. This highly walkable, historic area of town offers many unique eateries, museums, and fun activities, as well as parks, hiking trails, and historic sites.
Drug and Alcohol Laws in Scottsdale, Arizona
Arizona Good Samaritan Law: Under House Bill 2635, anyone who in good faith reports an overdose to the police or medical personnel has protection from arrest or prosecution for drug-related crimes. You can save a life by calling 911 in the event of an overdose. Whether you call for yourself or someone else, this law protects you from legal repercussions.14
Arizona Opioid Epidemic Act: Arizona's 2017 Opioid Epidemic Act expanded access to addiction treatment throughout the state, implemented more safe medication disposal bins, and limited physicians' opioid prescribing abilities. The act also authorized ancillary law enforcement personnel and county health departments to administer life-saving naloxone to people who need it.15
Angel Initiative: Established in 2016, the Angel Initiative allows people with drug addiction to turn in their drugs to a Maricopa County police precinct and request treatment without fear of legal repercussions. The initiative also provides assistance for parents who need to place children in safe, secure care while they're in rehab.15
Finding accredited drug and alcohol rehab centers in Scottsdale for yourself or someone you love can feel overwhelming. Our support specialists are here to help. If you'd like assistance verifying your insurance or locating the right facility for your needs and budget, please call our confidential helpline at 800-405-1685 (
Who Answers?) . We're available 24/7 to help you assess your options.