Expert Insights

As a social worker, I hear that syringe exchange programs get a bad reputation in the community and are often stigmatized along with people who use drugs. But it's important to note that some harm reduction centers, like the syringe service program in Mesa, Arizona, are leading people to recovery. Workers at these centers offer clean supplies and resources to people to reduce harm and, believe it or not, people who use drugs are four times more likely to find recovery through these programs. I think if we focus more efforts on reducing harm and treating people with a mental health disorder with dignity and respect, they'll believe they are worthy of treatment and get the help they need.

~ Olivia Pennelle
Top 6 Drug Rehabs in Mesa
Every alcohol and drug rehab in Mesa offers its own set of unique amenities, programs, and therapies. Evidence-based treatment is available at multiple inpatient centers in Mesa. These facilities often provide a range of therapies, faith-based treatments, and outpatient options for recovery.
Below are the top six addiction treatment centers in Mesa based on the following criteria:
Offering evidence-based treatment
Accreditation
Certifications
Client testimonials / reviews
SOBA Recovery
SOBA Mesa provides comprehensive addiction treatment and mental health services for adults struggling with a wide range of substance use disorders. They offer medical detox services, and both inpatient and outpatient care.

Treatment programs include:

Detoxification
Residential inpatient
Outpatient and aftercare
Sober living homes

Treatment programs are supported by:

Joint Commission
LegitScript certification

Location and contact information:
6262 E Broadway Rd Suite 110
Mesa, AZ 85206
(480) 210-5570
Canyon Vista Recovery Center
Based in Mesa, Arizona, Canyon Recovery Center is a drug and alcohol center that provides a comprehensive, holistic approach to addiction recovery and mental health.

Treatment programs include:

Medical detox
Residential treatment
Partial hospitalization (PHP)
Mental health program
Holistic care
Equine therapy
Recovery groups

Treatment programs are supported by:

Joint Commission
LegitScript certification

Location and contact information:
860 N Center St
Mesa, AZ 85201
(888) 995-6035
New Hope Behavioral Health Center
New Hope Behavioral Health Center in Mesa offers a variety of addiction treatment services to men, women, pregnant women, and members of the LGBTQ+ community over 18 years of age. They offer outpatient programs and medication-assisted treatment.

Treatment programs include:

Suboxone (Buprenorphine/Naloxone)
Methadone maintenance
Naloxone distribution site
Hepatitis C testing
HIV testing
Integrated physical services

Treatment programs are supported by:

Joint Commission accreditation

Location and contact information:
215 S Power Rd #114
Mesa, AZ 85206
(480) 981-1022
The River Source
The River Source's Gilbert/Mesa location is a fully accredited, in-network drug and alcohol rehab center. They offer both men's and women's inpatient and outpatient programs using evidence-based substance abuse treatment.

Treatment programs include:

Drug and alcohol detox program
Men's inpatient treatment
Women's inpatient treatment
Partial hospitalization programs (PHPs)
Intensive outpatient programs (IOPs)
Telehealth services
Aftercare planning
Lifetime alumni program

Treatment programs are supported by:

The Joint Commission accredited
National Association of Addiction Treatment Providers (NAATP) member
LegitScript Certified
Verified by Psychology Today

Location and contact information:
2325 W Guadalupe Rd STE 107
Gilbert, AZ 85233
(877) 959-7865
Anasazi Foundation
Anasazi is a therapeutic outdoor behavioral treatment program and wilderness rehab for adolescents and young adults. Their residential program takes a comprehensive approach that is designed with young people in mind.

Treatment programs include:

Adolescents program
Young adults program
Program for parents
Anasazi alumni program

Treatment programs are supported by:

Joint Commission accreditation

Location and contact information:
255 Wilson Pike Circle
Brentwood, TN 37027
615-616-9685
Stonewall Institute Alcohol & Drug Rehab Arizona
Stonewall Institute has a holistic approach to addiction recovery. They provide you with outpatient treatment options for drug and alcohol use disorders, as well as co-occurring mental health conditions.

Treatment programs include:

Alcohol and drug treatment
Outpatient programs
Substance use evaluation
Treatment planning
Family support
Aftercare services
LGBTQI+ integrative treatment
Dual-diagnosis treatment

Treatment programs are supported by:

Location and contact information:
4020 N 20th St #302
Phoenix, AZ 85016
(602) 535-6468
How Does Mesa Compare in Alcohol and Drug Use?
Arizona as a state, and specifically the city of Mesa, has been majorly affected by the epidemic of drug and alcohol misuse. From an explosion of opioid overdoses to the epic rise in drug-related crime, Mesa residents are in need of addiction treatment resources.10 With nearly 340 accredited alcohol and drug rehabs in Mesa, now is the time to obtain professional help and start a new life of recovery. Mesa also offers a number of free treatment options, plus those that accept private insurance, Medicaid, and Medicare.
The National Survey on Drug Use and Health ranks Arizona at the top of the list in the United States for prescription drug abuse. Between 2018 and 2019, approximately 215,000 Arizona residents aged 18 and over abused pain relievers.1
According to SAMHSA's 2019 N-SSATS Arizona study, Arizona has a significant binge drinking problem. Between 2018 and 2019, approximately 1,266,000 participated in binge drinking within one month of taking the survey. The survey shows:2
Participants with alcohol and drug abuse 40.9%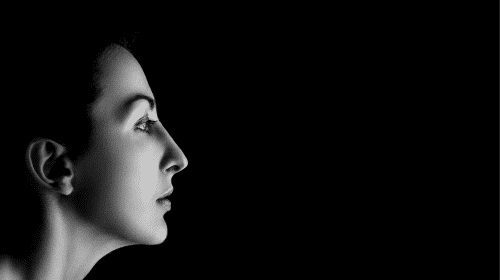 Participants with drug abuse only 42.9%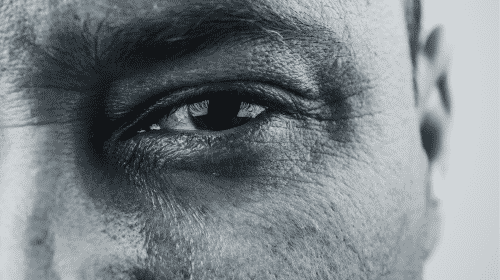 Participants with alcohol abuse only 16.3%
Arizona Department of Health Services credits drugs and medications (over-the-counter, prescription, and illicit drugs) as the underlying cause of death for 90% of poisoning deaths in 2015.3,4 The breakdown shows of the deaths, 78.8% of overdoses were unintentional, 13.6% were intentional self-harm or suicide, and 7.6% had undetermined intent. Males rated 1.5 times higher than females, while persons aged 45-54 showed the highest rate by age.
Arizona Drug Climate
Arizona's drug climate is directly linked to its location, situated directly north of a significant trafficker stronghold in Sonora, Mexico. The border between Sonora and Arizona is rugged, sparsely populated, and infrequently patrolled by law enforcement, making it ideal for drug smuggling. Arizona serves as a site to import and ship drugs. Top drugs smuggled into Arizona include cocaine, marijuana, methamphetamine, Mexican black tar heroin, oxycontin, and base chemicals.5
Also included are "club drugs" like ecstasy, GHB, LSD, ketamine, and nitrous oxide.
Mesa, Arizona, ranks high among U.S. cities for drug-related crime.6 Mesa's safety rating is in the 5th percentile; only 5% of U.S. cities are more dangerous. The rate of drug-related crime in Mesa is 13.03 per 1,000 residents per standard year.
How Expensive is Drug Rehab in Mesa?
Costs for alcohol and drug rehab in Mesa vary by type of facility and prescribed treatment.
Amenities (private room, pool, etc.)
Duration of treatment (30 days, 90 days, 180 days)
Combination of treatment options
Location (city vs. suburb)
If you don't have insurance, you could qualify for a payment plan or low-cost or free options.
Facility Options
You can find affordable rehab facilities in Mesa to address your specific needs. If you need to find one outside Mesa, you can search alternate facilities throughout Arizona, such as:
You should ask about payment options before signing up at a treatment facility.
What to Expect at a Mesa Drug Rehab
Be sure to research Mesa drug rehabs before signing up for treatment. Research services and payment options for low-cost or free care, Medicaid, or Medicare, self-pay options, sliding-scale fees, and private insurance.
Services vary, but usually include support groups, co-occurring diagnosis and treatment, detox services, group and one-on-one therapy sessions, addiction medication (if applicable), and physical and mental health screenings.
Detox Services
Chronic substance use can lead to physical and physiological dependence, meaning your body and brain require the substance in order to function normally. When you stop using, your body might revolt, causing withdrawal symptoms. Withdrawal symptoms vary based on:
Type of substance(s)
History of use
Method of use (e.g., sublingual or injecting)
Physical and mental health history
Current status
Withdrawal from barbiturates, benzodiazepines, and alcohol can be fatal. Opioid withdrawal may be excruciating. Detox is usually supervised 24/7 by trained professionals. Detox treatments target your withdrawal symptoms and aim to return you to a medically and mentally stable state without substance use.
Interventions may include:
Case management
Detox counseling
FDA-approved medications
Withdrawal support
Detox treatment can last for weeks to months, depending on the substance and withdrawal symptoms.
Outpatient Treatment in Mesa
Outpatient treatment allows you to get treatment while living at home or in a sober living house. You can still go to work or school, socialize, or go to meetings. Some employers and schools will work with you to set your schedule around your treatment appointments.
Mesa outpatient treatment options include:
Standard outpatient treatment: Standard outpatient treatment programs provide less structure, requiring only weekly therapy sessions.
Intensive outpatient programs (IOPs): An IOP provides hours of therapy, up to five days a week.
Partial hospitalization programs (PHPs): A PHP can require several hours of treatment, up to seven days per week. This is an intensive option that can mesh inpatient and outpatient options.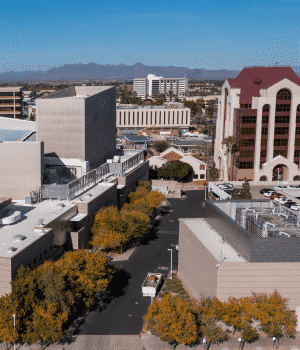 You may choose to attend a 12-step program related to your substance use. Alcoholics Anonymous (A.A.) and Narcotics Anonymous (N.A.) hold face-to-face and telephone meetings. Meetings are a strong source of support for those in treatment.
Inpatient Drug Rehab in Mesa
Inpatient drug rehab in Mesa requires you to reside at the rehab facility during your treatment, lasting from 30 to 180 days. Inpatient care begins with completing intake paperwork, recording your substance use history, family history, and both physical and mental health. Inpatient residents give up all but necessary belongings while in residence.
Once the intake and initial evaluation are complete, a trained professional will design an individual treatment plan based on your needs.
Your inpatient treatment plan may include:
Individual therapy
Group therapy
Medication-assisted treatment
Educational classes
Family therapy
Support meetings
Post-treatment care
While inpatient services vary depending on the facility and your needs, standard services include:
Emergency counseling and crisis services
Programs for men, women, and youth
Detox
Co-occurring disorders diagnosis and treatment
Intensive outpatient programs
Outpatient treatment
Educational classes
Holistic treatment options
Recovery services
Residential treatment programs
Dual Diagnosis
People with a substance addiction could have co-occurring mental health disorders, such as antisocial personality disorder, posttraumatic stress disorder (PTSD), bipolar disorder, or major depressive disorder. A co-occurring disorder diagnosis, often called a dual diagnosis, needs comprehensive care to address each condition fully.
Online Addiction Care (Telehealth)
The pandemic allowed Telehealth to move to the forefront as an alternative for people who could not make an in-person visit to a doctor. Telehealth provides access to medical help through the internet. You can get medical and mental health help without ever leaving your home.
Access to Telehealth may depend on your location, physical or mental health condition, and insurance coverage.
Medications for Opioid and Alcohol Addiction
You may require medications for alcohol or opioid addiction. The Food and Drug Administration approves medications for these addictions. Medications include:8
Acamprosate: Acamprosate can decrease cravings for those recovering from alcohol misuse. It does not lessen withdrawal symptoms.
Disulfiram (Antabuse): Drinking alcohol while taking this medication causes unwanted symptoms that mimic a severe hangover. This helps reduce the craving to drink.
Methadone: This common opioid addiction medication reduces withdrawal symptoms without giving you a euphoric high. Because it is an opioid, methadone overdose is possible and can be fatal.
Buprenorphine (Buprenex/Butrans): Typically used for 1-2 days, Buprenorphine helps wean you from other opioids. Like Methadone, it is an opioid that can cause an overdose. Buprenorphine sometimes replaces Methadone during treatment.
Buprenorphine/Naloxone (Suboxone, Zubsolv):Suboxone is a combination of Buprenorphine and naloxone. Buprenorphine can reduce cravings and withdrawal; naloxone can reverse the impact of opioid overdose.
A rehab might prescribe additional mental health medications (e.g., antidepressants or mood stabilizers) as needed.
Types of Drug Rehab Programs in Mesa, Arizona
People requiring addiction treatment do not fall into a single category. Everyone has different needs based on their experience, family situation, substance use, etc. Types of rehabs include:
LGBTQ+ Rehab
LGBTQ+ rehabs deliver a safe place for patients to recover from drug and alcohol addiction. Trained staff will strive to understand your challenges, such as discrimination, internalized homophobia, transphobia, family acceptance, and social exclusion.
Faith-Based Rehab
Faith-based rehab programs offer a spiritual approach to addiction recovery, integrating prayer groups and literature studies into treatment plans. If your religion is important to you, you may want to consider finding a spiritual rehab.
Adult Men-Only Rehab
Rehab focused on treatment for adult men recovering from addiction. Programs address gender specific-issues and offer a space for men to participate in single-gender group therapy.
Adult Women-Only Rehab
Adult women-only rehabs treat women while providing a safe place to recover. This type of facility is beneficial for women who have suffered trauma or abuse from a loved one or partner.
Teen Rehab
Teens need different therapies from adults, and this rehab gives teens a safe place to explore their challenges while providing programs for treatment and support.
Luxury Rehab
You could choose a luxury rehab to enjoy a resort-like environment. Many include exclusive amenities, such as spa treatments, swimming pools, holistic programs, gourmet meals, golf, etc.
Executive Rehab
Executive rehabs offer treatment for working professionals. These rehabs marry upscale amenities, including office space, workrooms, high-speed internet, etc.
Drug and Alcohol Laws in Mesa
Arizona Good Samaritan Law: The Good Samaritan Law of Arizona protects anyone who witnesses an overdose and calls 911 for emergency services. The law encourages people to step forward without fear of repercussions and prevent further overdoses in the community. The law protects the Good Samaritan from drug-related arrests/convictions regarding the overdose, even if the caller has a small amount of drugs without the intention to sell or distribute.7
Arizona Government Treatment Bills: The Arizona Revised Statute § 13-901.01(A) states, in part:8
Probation for persons convicted of possession or use of controlled substances or drug paraphernalia; treatment; prevention; education; exceptions:
Anyone convicted of personal possession or use of a controlled substance or drug paraphernalia may be eligible for probation.
According to this bill, personal possession or use of a controlled substance does not include the production, manufacture, sale, or transportation of any controlled substance.
The court may require a convicted person to enter into drug treatment or an educational program as part of probation. The court requires a qualified organization to provide such programs.
Anyone under court-ordered probation may not violate the terms of the probation agreement. If you break your probation, you will have to appear before the court and receive new terms.
Suppose the violation involves the possession of a controlled substance. In that case, the court may require you to go to intensive probation, house arrest, community service, restitution, intensified drug treatment, or other action under the court's jurisdiction. If you violate your probation a second time, the court may issue additional conditions to the probation.
A second conviction, including personal possession or use of a controlled substance or drug paraphernalia, may result in the court sentencing additional conditions of probation. The court institutes any condition it deems necessary. Conditions might include intensified drug treatment, community restitution, intensive probation, home arrest, or any action within the court's jurisdiction
How to Choose the Right Mesa Rehab
Choosing the right alcohol or drug rehab in Mesa can make the difference in the success of your treatment program and recovery. Each person has different, perhaps multiple, issues. Therefore, thoughtfully choosing a rehab, doctor, or mental health treatment center is crucial. You may want an inpatient rehab, while someone else could respond better to outpatient care. You may prefer a combination of inpatient and outpatient programs, while another person might pick a luxury rehab. There is no right or wrong answer, just as long as it meets your individual needs.
Make sure you're considering these factors when you choose a Mesa drug rehab or alcohol rehab:
Site Location
The location of your rehab facility might be as important to you as your treatment type. You might need to stay close to home, choose to experience the city, or relax by the beach or ocean. Since some rehab centers have multiple locations, call to check which options apply to you.
Inpatient or Outpatient
Some rehabs restrict their treatment plans for inpatient or outpatient services. Most centers offer both or a combination of inpatient and outpatient programs. You may also choose a center that provides various programs and treatments to ensure you get the proper care. Contact your healthcare provider if you don't know which type of rehab is best for you.
Amenities
While some people only want or need basic accommodation during the treatment period, others require specific features and facilities to facilitate the process. These features may include spa treatments, massage therapies, holistic treatments, gourmet meals, yoga classes, exercise programs, swimming pools, private rooms, etc. Call the rehab for information on amenities and the cost associated with each.
Aftercare
Follow-up care is a vital part of your recovery because you can relapse into your previous state. Aftercare takes many forms, including ongoing physical treatment, mental health screenings, support groups, education, medications, etc.
Cost
Costs can be unbearable, particularly if you have limited or no insurance. When deciding on a Mesa alcohol and drug addiction rehab, calculate the total price and figure out how you will pay for it. Ask about funding options, including government programs, rehab discounts, scholarships, or if the programs are available through SAMHSA. Besides private insurance, state-funded insurance, and Medicare, some rehabilitation centers may offer self-payment and payment plans.
Demographic-Specific Treatment
Mesa's other rehabilitation facilities meet the community's specific needs. These devices can help you deal with issues that may not be relevant to others. Examples of demographically specific treatment include rehabilitation for young adults, and adolescents, women-only rehabilitation, and programs for LGBTQ + individuals, veterans, and others.
Insurance
Find out what insurance your rehab center accepts and if it's in the network area of your coverage plan. Also, check on the amount of co-pay required.
Peer Support
Many people who have recovered from alcohol or substance abuse find participation in peer support can help them feel better. If you think a partner support group would help you, choose a Mesa rehab that combines partner support meetings with your treatment plan. If you need to find an outside support group, we can help you. Contact our confidential helpline and get the help you need, today.
Treatment Philosophy
Rehab is not a "one size fits all" solution. While some centers may provide strict medical care, others may focus on your faith. Other areas may focus on age, sexual orientation, or holistic care. Some centers offer combination treatment options created to meet your different needs. The philosophy of treatment is vital if you have a co-occurring diagnosis.
Visitor Policy
If your family visits you during treatment, make it easy for them to travel to you. Check the rules for visitors. Some rehabs allow visitors to stay for the day. However, most do not permit overnight stays.