Tempe Drug and Alcohol Use Statistics
Like many cities in Maricopa County, Arizona, Tempe is no stranger to substance abuse within the community. Alcohol and drug use statistics of note in Maricopa County include:1,2,3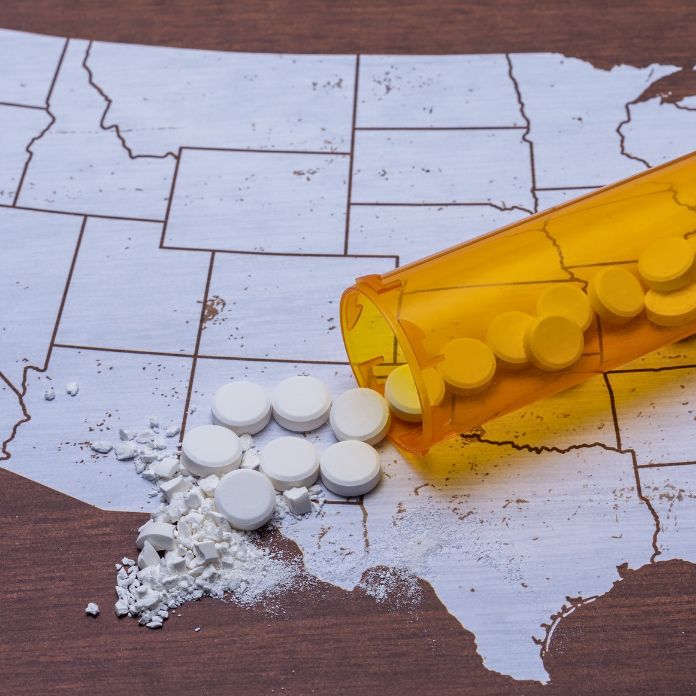 Within the first six months of 2022, Maricopa County saw nearly 800 non-fatal opioid overdoses.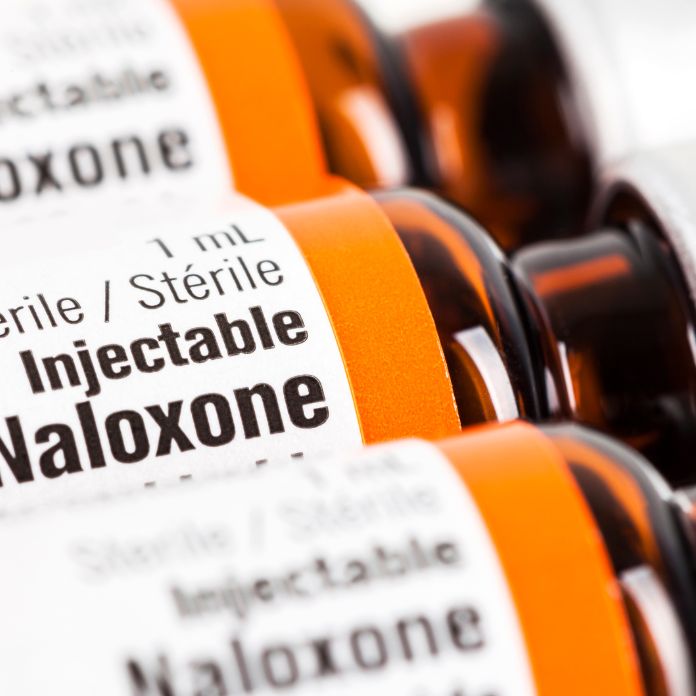 In that same time period, 372 people experienced fatal opioid overdoses.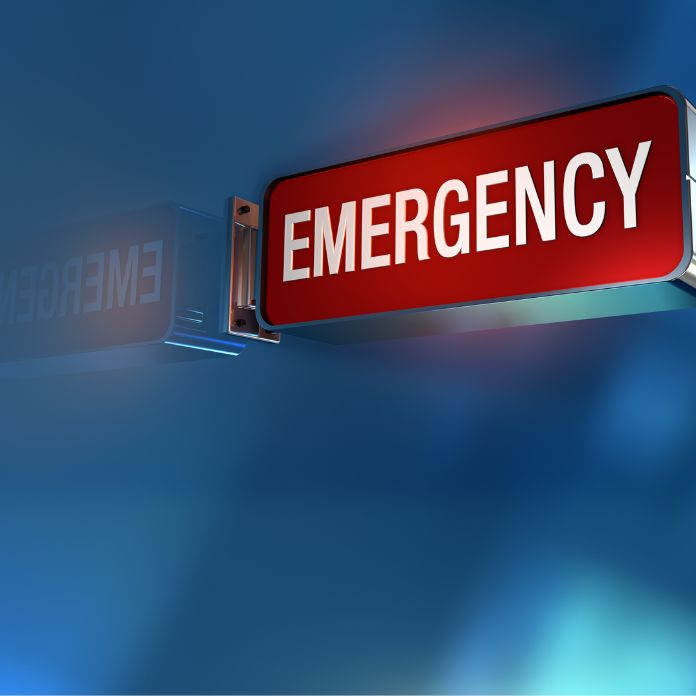 In 2021, Maricopa County saw nearly 2,100 non-fatal and 2,000 fatal opioid overdoses.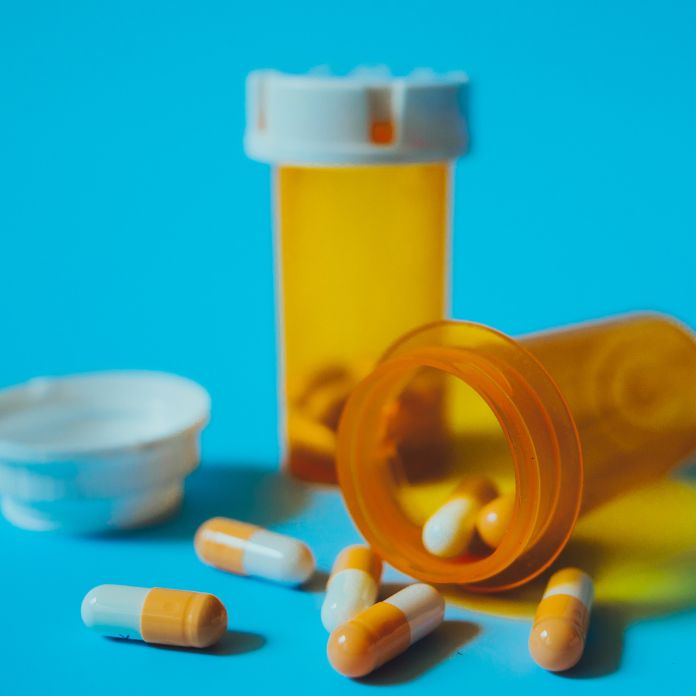 In 2019, 91% of all overdose-related deaths in Maricopa County involved more than one drug.
Expert Insights

As of 2022, Maricopa County was experiencing more than 1500 drug overdose deaths per year. And in Arizona, 42% of all overdoses involve fentanyl. When this deadly drug is involved, death is often the result. It's a killer, and lawmakers in Arizona are trying to pass legislation that would allow sellers of the drug to be treated as murderers. The law would allow first-degree murder charges for fentanyl dealers or sellers if their deal results in an overdose death. Charge someone for murder…when they murder someone with drugs? Seems like a no brainer. This act definitely deserves harsh punishment.

~ Kerry Nenn
Top 6 Drug Rehabs in Tempe
Every alcohol and drug rehab in Tempe offers its own set of unique amenities, programs, and therapies. Evidence-based treatment is available at multiple inpatient centers in Tempe. These facilities often provide a range of therapies, faith-based treatments, and outpatient options for recovery.
Below are the top six addiction treatment centers in Tempe based on the following criteria:
Offering evidence-based treatment
Accreditation
Certifications
Client testimonials reviews
The Pathway Program
The Pathway Program is a drug and alcohol rehabilitation center for teenagers and youth ages 13-25 located in Tempe, Arizona. They offer a variety of specialized intensive residential and outpatient substance abuse treatment programs, along with sober events, support groups, and parent support groups.

Treatment programs include:

Residential
Inpatient
Outpatient
Sober Events
Parent Support Groups

Location and contact information:
4820 South Mill Avenue
Tempe, AZ 85282
(877) 921-4050
Center for Behavioral Health
Center for Behavioral Health is the largest network of Joint Commission-accredited outpatient opioid treatment centers in America with locations throughout the United States. Their Tempe, Arizona location is an outpatient facility that offers comprehensive substance abuse treatment to individuals addicted to opiates.

Treatment programs include:

Outpatient
Medication Assisted Treatment

Treatment programs are supported by:

The Joint Commission
LegitScript Certified
The Commission on Accreditation of Rehabilitation Facilities

Location and contact information:
2123 East Southern Avenue
Tempe, AZ 85282
(480) 897-7044
BrightView
BrightView is a comprehensive addiction treatment center located in Tempe, Arizona that provides outpatient services to patients who are battling alcohol or drug abuse. They provide medically assisted treatment, individual counseling, group therapy, social service support, and assistance with co-occurring disorders.

Treatment programs include:

Medication Assisted Treatment
Outpatient
Case Management
Social Support

Treatment programs are supported by:

The Joint Commission
LegitScript Certified

Location and contact information:
2600 E Southern Ave Suite E1
Tempe, AZ 85282
(866) 934-7450
Canyon Vista Recovery Center
Canyon Vista Recovery Center is a premier alcohol and drug addiction treatment center located in Mesa, Arizona. They combine clinical, psychiatric, medical, and holistic treatments to support long-term recovery.

Treatment programs include:

Residential
Outpatient
Women's Rehab
LGBTQ Friendly
Senior Track

Treatment programs are supported by:

The Joint Commission
LegitScript Certified

Location and contact information:
860 North Center Street
Mesa, AZ 85201
(888) 409-6984
Valley Hope
Valley Hope is a drug and alcohol treatment center located just outside of Phoenix in Tempe, Arizona. Their continuum of care includes a twelve-week, flexible intensive outpatient program with morning and evening options, continuing care, and a weekly relapse prevention program.

Treatment programs include:

Intensive Outpatient
Relapse Prevention Program

Treatment programs are supported by:

The Joint Commission
LegitScript Certified

Location and contact information:
2115 East Southern Avenue
Tempe, AZ 85282
(800) 544-5101
Adolescent Substance Abuse Program
The Adolescent Substance Abuse Program, located in Tempe, Arizona is outpatient counseling program for young people ages 12-18. The program is 10 weeks long with group therapy as the primary treatment modality. Parents are involved and drug testing is utilized as a critical tool to verify that teens are no longer using addictive substances.

Treatment programs include:

Location and contact information:
3839 East Shea Boulevard
Phoenix, AZ 85028
(602) 434-0249
How Much Does Drug Rehab in Tempe Cost?
The amount you'll pay for drug or alcohol rehab in Tempe depends on several variables and fluctuates from facility to facility. The type of treatment you need (inpatient or outpatient) and whether you have health insurance will play central roles in determining your costs. Other factors that may influence your expenses include:
Whether you need specialized services, such as dual diagnosis care or medication-assisted treatment (MAT)
Amenities offered by a particular facility
The length of your treatment program
Whether a facility offers payment assistance
Choosing a rehab facility in-network with health insurance provider

The type of funding a particular treatment center receives
Location (city vs. suburb)

In most cases, inpatient programs are considerably more expensive than outpatient programs, and luxury facilities cost significantly more than standard treatment centers. Generally, the longer you remain in care, the more your program will cost. If you need specialty care, those services may increase your costs further.
Several Tempe drug rehabs understand that cost is a barrier to addiction treatment for many people. If you need help covering the cost of your care, certain local facilities may be willing to work with you no matter your financial situation.
Low-Cost and Free Drug Rehab Centers in Tempe
If you don't have health insurance and lack the means to pay out of pocket for alcohol or drug rehab in Tempe, you can still get help. Local state-funded facilities offer low-cost or free services for eligible residents who need care for addiction and/or mental health concerns. Publicly funded facilities receive funding via Arizona tax dollars and may receive federal grants as well. These subsidies allow them to provide programs at little to no cost for people in need.
To qualify for care at low-cost or free drug rehabs or detox centers in Tempe, you must provide proof of income to demonstrate financial need. You must also show proof of U.S. citizenship and Arizona residency and may need to prove that you're either uninsured or underinsured.
If you're eligible for enrollment, you'll have access to the same evidence-based addiction treatment services provided by costlier facilities. But, because these treatment centers receive limited funding, they may not offer cutting-edge services, complimentary amenities, or therapies.
Do Medicare and Medicaid Cover Rehab Center Costs?
If you are a Medicare or Medicaid beneficiary, you can use your health insurance to pay for addiction treatment at Tempe alcohol rehabs. Both Medicaid and Medicare cover what is considered "medically necessary" substance abuse services, including detoxification, inpatient, outpatient, and medication-assisted treatment (MAT).
Medicare coverage for behavioral health services is determined at the federal level, so coverage depends on the type of plan you have. Medicaid coverage, on the other hand, is determined at the state level, so coverage varies by provider and state.4, 5
To use either of these government-funded insurance programs to cover the cost of addiction treatment, you must choose a facility that accepts your plan. Depending on your coverage, you may need to pay a deductible before your plan pays for your costs. Some plans also require an out-of-pocket copay or coinsurance.
You can find Medicare- and Medicaid-approved Tempe drug rehabs by contacting each facility in your search results via phone or email to ask whether they take your insurance.
Does Private Insurance Cover Addiction Treatment?
Generally, yes. Under the Affordable Care Act and the Mental Health Parity and Addiction Equity Act, private insurance providers must cover addiction services at least in part.6 If you have private insurance, your benefits and extent of coverage will depend on your plan and provider. Some policies pay for addiction treatment in full, while others provide only partial coverage. Many plans also require an out-of-pocket deductible before coverage kicks in, and some also require a copay or coinsurance.
If you want to use your private insurance policy to pay for drug or alcohol rehab in Tempe, you must choose a facility that's in-network with your plan. You can call addiction treatment centers directly to inquire about the types of insurance they accept or call our helpline at 800-926-9037 (
Who Answers?) for assistance verifying your coverage.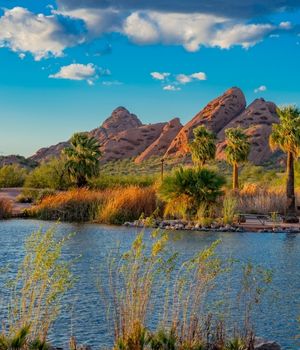 Addiction Treatment Settings
Every person's needs are different, which is why addiction treatment exists on a continuum. This continuum involves varying intensities of care, from medical detox and inpatient to outpatient and aftercare. These levels of care allow your provider to develop a comprehensive and personalized addiction plan that addresses your unique needs as they evolve over time.
You'll begin your recovery journey with a comprehensive assessment, which allows your providers to develop an individualized plan of care based on your needs. From there, you may move on to detoxification (if necessary) or an inpatient or outpatient program. Aftercare is the final step on the continuum of addiction care and provides ongoing support to help you avoid relapse and stay strong in long-term recovery.
Medical Detox
Often, withdrawal from drugs and/or alcohol produces highly distressing and potentially dangerous side effects that can threaten a person's well-being. If you have a long history of substance use or use opioids, alcohol, benzodiazepines, or barbiturates, you may need to begin recovery in a medical detox program.
While in a medical detox program, you may receive FDA-approved medications that alleviate distressing withdrawal side effects and substance cravings. You may also receive IV fluids and other medications that will help you stay comfortable throughout the detox process. After completing detox, which can last a few days to a few weeks, you'll be substance free and medically stable. But detox is only a preliminary step on your recovery journey.
Inpatient Drug Rehab in Tempe
If you have a serious substance use disorder, inpatient alcohol and drug rehab in Tempe may be right for you. Inpatient programs are the most intensive level of addiction care and require you to live at a residential facility while you undergo treatment. These programs provide an immersive, highly supervised, and highly structured environment where recovery is the focus of each day.
Generally, inpatient programs last 30 to 90 days, but your program may last longer if your provider believes you can benefit from more time in highly supervised care. During your stay, you'll have around-the-clock access to addiction experts who will care for and support you as you work through recovery.
Because inpatient is highly supervised and immersive, it offers many benefits that can assist with your recovery. This setting allows you to remove yourself from day-to-day stressors and triggers that would otherwise challenge your recovery progress. It also allows your providers to closely monitor you, so they can better understand your needs and adjust your plan accordingly. Living in a community with your peers while in recovery may also be highly beneficial, as they can provide an invaluable source of support and understanding.
Step-Down Care
When you finish inpatient, you may benefit from stepping down to an outpatient program, depending on your needs. Step-down care provides structured but less intensive treatment to help you to build upon the skills you developed in inpatient. It allows you more independence and flexibility as you progress on the continuum of addiction care.
In an outpatient program, you can live at home or in supportive housing and must travel to the rehabilitation facility for sessions. Your needs will determine which of the following levels of step-down care is right for you:
Standard outpatient treatment: These low-intensity programs typically meet once or twice per week and provide up to 10 hours of weekly therapy, usually in a group setting. Substance use education is often a primary component of these programs, as it solidifies positive behavioral changes around substance use.

Intensive outpatient programs (IOPs): These programs are a step down in intensity from PHPs but provide many of the same evidence-based therapies and treatment services as inpatient programs. In an IOP, you'll participate in group and individual therapy and attend three to five weekly sessions, each lasting several hours.
Partial hospitalization programs (PHPs): These programs are also referred to as "day treatment" because they provide intensive, hospital-based treatment that usually takes place during the day. In a PHP, you'll receive medical, addiction, and mental health care, depending on your needs. You'll attend five to seven weekly sessions, each of which provides several hours of evidence-based therapy per day.

Aftercare and Relapse Prevention
Addiction recovery doesn't end when you graduate from treatment. Rather, recovery is a lifelong process that requires ongoing support for months or even years after rehab ends. Aftercare programs and resources provide this support to help you avoid relapse and stay strong in long-term recovery.
As part of your individualized plan, your care team will collaborate with you to identify the aftercare resources that best meet your needs. These may include:8
Recovery support groups like Alcoholics Anonymous, Narcotics Anonymous, or SMART Recovery
Alumni programs provided by your rehab center
Ongoing individual or group therapy
How to Choose the Right Tempe Drug Rehab for You
With the plethora of Tempe drug rehabs available, finding the right facility for your needs can feel a little overwhelming. Some factors that can help you narrow down your options and select a facility include:
Cost of care: If you need help paying for care, look for facilities that offer sliding-scale programs, scholarships, or financing.
Location: Some facilities are in bustling areas of town, while others are more secluded. Think about which environment you'd prefer and choose accordingly.
Treatment philosophy: Many facilities use a holistic approach to treatment that incorporates therapies for physical, psychological, and spiritual healing. Others incorporate religious or spiritual practices into their care model. If these things are important to you, think about what you'd prefer and look for facilities that offer those services.
Visitation policy: If you plan to enroll in an inpatient program, each facility has visitation rules. If spending time with your family is important to you while you're in rehab, compare visitation rules at each facility and choose one that meets your and your loved ones' needs.
Amenities and features: If amenities like recreational facilities, private rooms, spa services, and pools are important to you, check out what each facility offers and choose accordingly.
Treatment specializations: Some facilities specialize in medication-assisted treatment, while others specialize in dual-diagnosis care. Certain addiction treatment centers also specialize in demographic-specific care for veterans, teens, LGBTQ+ individuals, and more.
What to Look For in a Quality Treatment Program
As you weigh your options for Tempe drug rehabs, remember that not all facilities adhere to the same standards of care. Some facilities provide high-quality, evidence-based services, while others provide little more than counseling or peer-led groups.
Although many types of interventions can help you jumpstart your recovery journey, not all of them provide effective care. The best type of care for addiction is highly personalized, comprehensive, and provided by an interdisciplinary team of trained and qualified staff.
Staff credentials: All addiction treatment providers at Tempe detox centers and rehab facilities should be licensed to practice in Arizona. Although certifications may be optional, the best facilities provide care from professionals who are educated, licensed, certified, and experienced in treating various aspects of addiction.
Program Accreditation: Accredited addiction facilities have undergone extensive site audits and evaluations that assess their adherence to the highest standard of addiction care.
Evidence-Based Therapies and Practices: Evidence-based addiction treatment models utilize practices and therapies that have been extensively researched and are proven effective in the treatment of substance use disorders. Facilities that use an evidence-based approach also strive to stay current on beneficial new developments.
Low Provider-to-Patient Ratio: Rehab programs with low provider-to-patient ratios typically provide more personalized, attentive care, as staff at these facilities do not have overwhelming caseloads.
Customized Treatment Planning: Your needs are unique, so your plan should reflect that. Look for rehab programs that provide comprehensive assessments that identify your unique needs and plan your care around them.
Aftercare Planning and Resources: Having an aftercare plan when you graduate from the program is crucial for your long-term recovery success. Look for facilities that not only help you create an aftercare plan but also provide or connect you with supportive post-rehab resources.
Should You Travel for Drug and Alcohol Rehab in Tempe?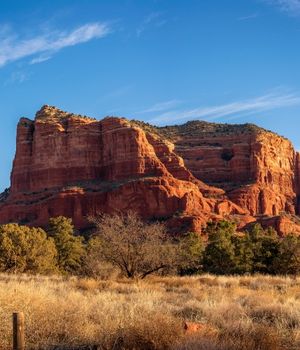 Traveling to a Tempe alcohol rehab may be in your best interest if your local area lacks the addiction treatment services you need. Traveling for care may also be a good idea if you need to eliminate distractions from your life that could interfere with your recovery progress.
But because traveling can be expensive, you should verify whether your insurance covers care at drug rehabs in Tempe before you make a decision. Having family or other loved ones in the area may also benefit you, as you'll likely need support throughout your journey.
If you're thinking about enrolling in a drug rehab in Tempe, you may want to consider a facility in the southeast corner of the city. This area, which encompasses the McClintock Manor and Shalimar neighborhoods, offers quick access to freeways, several parks, and public transportation services.
The south-central portion of the city is another area to think about, as it's relatively far from Arizona State University, which is widely known as a party school. Enrolling in a treatment center far from parties and Mill Avenue's many bars and clubs may help you avoid tempting situations while you're in recovery.
Drug and Alcohol Laws in Tempe, Arizona
Arizona Good Samaritan Law: Under this state law, anyone who seeks medical assistance for a suspected drug or alcohol overdose cannot be arrested, prosecuted, or penalized for possession or use of controlled substances. However, the evidence for such crimes must have been solely obtained as a result of the person seeking medical assistance for the suspected overdose. Prosecution for other drug-related crimes, such as intent to traffic, is still allowed under this law.9

Arizona Naloxone Standing Order: In Tempe, licensed pharmacists can dispense naloxone without a prescription to anyone at risk of an overdose or anyone who may be in a position to assist someone during an overdose. Under this law, Arizona residents can obtain life-saving naloxone at all pharmacy locations throughout the state.10

If you need expert assistance in finding accredited alcohol and drug rehab centers in Tempe, our support specialists are standing by to help. Call our confidential, free helpline at 800-926-9037 (
Who Answers?) to speak with a  support specialist and explore the Tempe addiction treatment options available to you.
Resources
FindTreatment.gov. (n.d.). FindTreatment.gov. 
Arizona Department of Health Services. (2022). Opioid Prevention Dashboard.
Maricopa County Department of Public Health. (2020, October). Maricopa County 2019 CCHNA: Community Health Status Report.
Maricopa County Public Health. (2020). Maricopa County Overdose Deaths 2020 Monthly Report.
Centers for Medicare & Medicaid Services. (2014, May). Coverage and Delivery of Adult Substance Abuse Services in Medicaid Managed Care.
Medicare.gov. (n.d.). Mental Health and Substance Use Disorder Services.
Frank, R. G., Beronio, K., & Glied, S. A. (2014). Behavioral Health Parity and the Affordable Care Act. Journal of Social Work in Disability & Rehabilitation, 13(1-2), 31-43.
National Institute on Drug Abuse. (2018). Principles of Drug Addiction Treatment: A Research-Based Guide (Third Edition) Types of Treatment Programs.
McCarty, D., Braude, L., Lyman, D. R., Dougherty, R. H., Daniels, A. S., Ghose, S. S., & Delphin-Rittmon, M. E. (2014). Substance abuse intensive outpatient programs: assessing the evidence. Psychiatric services (Washington, D.C.), 65(6), 718-726.
Arizona Legislature. (2018). House Bill 2635.
Arizona Office of the Governor. (2018). Arizona Opioid Epidemic Act.