Glendale, Arizona Alcohol and Drug Use Statistics
Glendale sits in Maricopa County, near the Phoenix metro. Here are some key facts about the state of substance use in Maricopa County:1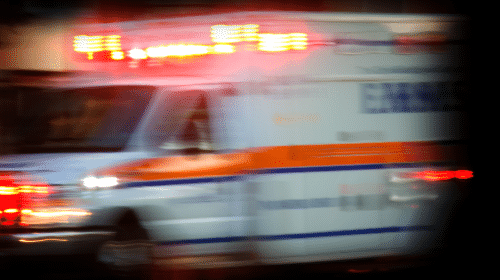 The rate of drug and alcohol overdoses from Maricopa County increased 22.28% between 2018 and 2020.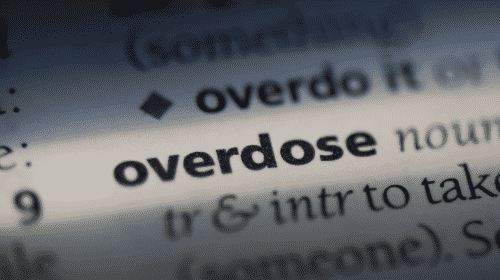 Overdoses caused by alcohol poisoning or alcohol abuse rose by 57% between 2017 and 2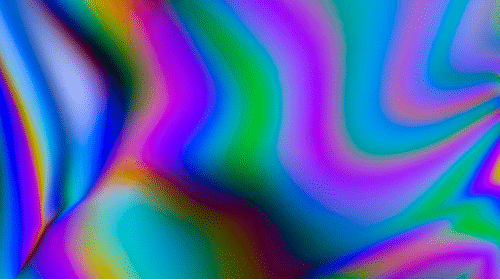 Narcotic and psychedelic overdose rates rose to 20.2 per 100,000 residents in 2020, an increase of 115%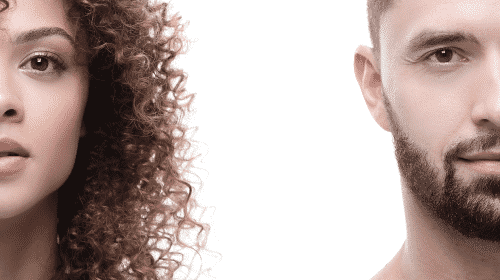 Men age 25 to 34 experienced the highest rate of narcotic and psychedelic overdoses in 2020, three times higher than women.
If you're one of the people affected by drugs and alcohol, reach out for help to avoid becoming part of these disturbing statistics. Give us a call at 800-926-9037 (
Who Answers?) to find a program that will work for you in your area. We're available 24 hours a day, seven days a week.
Expert Insights

The use of fentanyl has skyrocketed in Glendale, with younger and younger people impacted by this deadly drug. I read in the news just last month that a 15-year-old tested positive for fentanyl in a drug test. It's happening right in our backyard and unless we wake up to that reality, I think it will be too late. That's why I support law enforcement's recent campaigns, sharing details of their drug busts on billboards. This information needs to be front and center to show everyone that these drugs will affect anyone and everyone. Drug use is not what we think it is – it isn't limited to the stereotype of homeless people using drugs, our housed kids are taking drugs in school. What's worrying is that so many street drugs are laced with fentanyl and they're unknowingly taking deadly amounts of the substance. In my opinion we need to do more than the billboard campaigns, we need to be providing drug testing kits in schools and providing better education about the dangers of fentanyl before it's too late.

~ Olivia Pennelle
Top 5 Drug Rehabs in Glendale
Every alcohol and drug rehab in Glendale offers its own set of unique amenities, programs, and therapies. Evidence-based treatment is available at multiple inpatient centers in Glendale. These facilities often provide a range of therapies, faith-based treatments, and outpatient options for recovery.
Below are the top five addiction treatment centers in Glendale based on the following criteria:
Offering evidence-based treatment
Accreditation
Certifications
Client testimonials reviews
Thunderbird Treatment Center
Thunderbird Treatment Center in Glendale offers a comprehensive and compassionate approach to addiction care. They provide services such as medication, counseling, and screenings to tailor a treatment program specific to your needs.

Treatment programs include:

Medical management
Medication-assisted treatment (MAT)
One-on-one therapy sessions
Follow up services

Treatment programs are supported by:

Commission on Accreditation of Rehabilitation Facilities (CARF) accreditation
SAMHSA

Location and contact information:
13820 N 51st Ave #300
Glendale, AZ 85306
(602) 938-2301
Terros Health – Maverick House
Terro Health's residential center, Maverick House, provides 24-hour, seven days a week care and healing for those suffering from addiction. Combined with their round-the-clock care, Maverick House offers several other services, including medication-assisted treatment and children's services.

Treatment programs include:

Residential program
Telehealth video visits
Counseling services
Children's services
Youth center services
Medication-assisted treatment (MAT)
Adult therapeutic day treatment
Sober living program
Discharge planning

Treatment programs are supported by:

Commission on Accreditation of Rehabilitation Facilities (CARF) accreditation
SAMHSA

Location and contact information:
5801 N 51st Ave #109
Glendale, AZ 85301
(602) 389-3640
BrightView
BrightView provides comprehensive addiction treatment at its Glendale facility. They offer an evidence-based approach, which includes medication-assisted treatment (MAT), individual and group therapy, and social support services.

Treatment programs include:

Medication-assisted treatment
Outpatient programs
Individual counseling
Group therapy
Case management
Social support
Dual-diagnosis treatment plans

Treatment programs are supported by:

Joint Commission accreditation
LegitScript Certified

Location and contact information:
5700 W Olive Ave
103 Glendale, AZ 85302
(866) 934-7450
Emerald Isle Health & Recovery
Emerald Isle Health and Recovery provides access to treatment for mental health and substance abuse-related issues for everyone. Here, you'll have access to both inpatient and outpatient programs, medication-assisted treatment, and various therapy options.

Treatment programs include:

Residential care
Medication-assisted treatment (MAT)
Intensive outpatient program (IOP)
Partial hospitalization program (PHP)
Individual, group, and family therapy
Dual diagnosis treatment

Treatment programs are supported by:

Joint Commission accreditation

Location and contact information:
10702 W Peoria Ave
Sun City, AZ 85351
(480) 999-2670
Aurora Behavioral Health System
Arizona's largest free-standing psychiatric hospital system, Aurora Behavioral Health System supports individuals and families who are battling addiction through prevention, intervention, and treatment as part of their inpatient and outpatient services.

Treatment programs include:

Adult inpatient
Detox and chemical dependency
Adolescent programs
Outpatient services
ECT treatment
Chaplain services program
Trauma-focused intensive outpatient program (IOP)
Specialized needs unit
Equine therapy

Location and contact information:
6015 W Peoria Ave
Glendale, AZ 85302
(623) 344-4400
Cost of Drug Rehab in Glendale
Your rehabilitation costs will vary greatly, depending on what type of services you need and for how long. If you're planning to enter a residential treatment facility, your costs will be higher simply because of the cost of your room and meals. The presence of luxury amenities will also drive up the cost of care.
On the other hand, outpatient programs generally cost significantly less, as the level of care is also much lower. Read on to learn all about the financial aspect of Glendale drug rehabs.
Low-Cost and Free Drug Rehab Centers in Glendale
State-funded programs that accept government funding can offer low-cost treatment options, especially for those who are low-income.
The best way to find out what low-cost facilities around you have open availability is to reach out to your local health and human services department and ask. You can also give us a call at 800-926-9037 (
Who Answers?) for help locating free or low-cost drug rehabs and detox centers in Glendale.
Does Insurance Cover Rehab Center Costs?
The Affordable Care Act and Mental Health Parity and Addiction Equity Act have defined the standards of medical care for people that need substance abuse treatment, requiring providers to provide the same level of care for all members no matter what the nature of their medical need is.
Furthermore, addiction treatment centers that accept state-funded insurance must provide every patient the same services and care, regardless of their health insurance provider.
Medicaid
Medicaid is a government-funded healthcare insurance plan for those who qualify by being below federal poverty standards.2 In and around Glendale, 89 substance abuse treatment locations accept Medicaid for services.3

Medicare
For those past the age of retirement or who are disabled, Medicare provides low-cost or free medical services. This insurance coverage has several parts, depending on your needs, for hospitalizations, medications, counseling, and other services. If you want to see if you qualify for Medicaid, reach out to your nearest health and human services office.
Private Insurance
Private health insurance coverage providers, such as Cigna, Aetna, UHG, and Blue Cross Blue Shield, can help pay for most, if not all, of the cost of care. If you carry private insurance through your employer or the healthcare marketplace, call the number on the back of your insurance card to be connected to the best Glendale drug rehabs near you that take your insurance.
Addiction Treatment Settings
When looking for substance use treatment, the first thing to consider is what type of program would benefit you most. The major difference between residential and outpatient treatment is the amount of time spent each day pursuing treatment, namely whether you return home at night or not.
Inpatient
The main advantage of inpatient care is the hands-on, round-the-clock treatment and the benefit of time spent completely removed from your old habit-supporting lifestyle that leads to the best recovery rates overall. Life in residential treatment typically starts with an assessment of your needs; then, a tailored care plan is created based on those needs.
The structured environment provided by residential care is extremely beneficial to recovery, helping you free your mind of reminders of your old habits and helping you to create new, healthy ones.
The community you build is another advantage of inpatient care. These programs give you and your fellow partners in recovery the chance to build bonds that can help you sustain sobriety for the long term. By providing sober outings, life skills coaching, and facilitating new sober friendships in a structured environment, inpatient treatment can be highly beneficial to your recovery efforts.
Outpatient
Outpatient addiction treatment is great for parents, students, working professionals, and anyone who wants to spend time in treatment but not live there. This freedom is the biggest advantage of outpatient treatment, aside from the cost savings.
Another benefit to outpatient is the flexibility in treatment options. Depending on the level of care you need, you can elect to choose partial hospitalization programs (PHPs) that require daily clinic visits, intensive outpatient programs (IOPS) that ask for three to five days of treatment per week, or standard outpatient treatment programs that offer once or twice weekly sessions.4
Specialized Drug Rehabs in Glendale
A group-specific rehab might be best for you if you find you have needs that a conventional program might not be able to manage.
Holistic
Holistic programs subscribe to a whole-person approach, helping you achieve recovery with a good inner foundation. They have a mix of both conventional and alternative therapies, such as acupuncture, ayurvedic medicine, art, sound, animal therapy, tai chi, and yoga.
Christian and Faith-Based
When you have a strong spiritual foundation, faith-based programs might be your best option. These can offer pastoral counseling, group prayer, and religion-specific practices, such as the peace pipe ceremonies in Native American rehabs in Arizona.
Luxury
Luxury facilities offer a blend of holistic therapies, individualized care, and a warm and comfortable place to stay while you recover. They tend to have more plush surroundings than others, a lower patient-to-staff ratio, and high-end dining and amenity offerings.
Executive
If you want to protect your career by keeping high confidentiality standards, look for executive drug rehab in Glendale. These tend to have higher quality accommodation in amenities, as well as business and fitness centers.
Dual Diagnosis
If you're diagnosed with both substance abuse and a mental health disorder, you should seek an addiction treatment center that has mental health professionals on its staff. Mental health and substance abuse symptoms and medications can overlap, causing a high risk of complications, which is why many mental health facilities refuse patients with a current addiction.
Medication-Assisted Treatment
Medication-assisted treatment, or MAT, provides both counseling and medication to help battle withdrawal symptoms and cravings and prevent relapse with negative side effects if you use drugs or alcohol.
This FDA-approved comprehensive approach provides the highest level of benefit for people recovering from opiates and alcohol, substances that come with long-lasting physical withdrawal symptoms that complicate recovery. Benefits of MAT include:5
Decreased opiate use
Lower chance of relapse and overdose
Higher chance of sustained recovery
Improve birth outcomes for families where the pregnant mother uses drugs or alcohol
Higher chance of attaining and maintaining steady employment
Lower chance of committing a crime
Methadone: Methadone is an opioid agonist that relieves withdrawal symptoms by activating opioid receptors, also causing a mild euphoric feeling. This medication is highly regulated and approved only for use with a prescription from a certified opiate prescriber.
Suboxone: A partial opioid agonist, suboxone helps those with an opiate addiction by stimulating opiate receptors and producing a euphoric sensation, but at a much lower strength than would taking full opioid agonists such as methadone or heroin.6 This helps to lower withdrawal symptoms as well as cravings.
Naltrexone: Naltrexone is FDA-approved for treating both alcohol use disorder (AUD) and opiate use disorder (OUD).7 It's available in both a pill and an extended-release injectable. However, the injectable version requires an evaluation before prescribing, as it has a higher number of risks than the pill and is only appropriate for certain patients.
Antabuse (Disulfiram): Disulfiram, brand name Antabuse, is a relapse prevention medication for those addicted to alcohol. It works by causing the user to feel very sick if they drink alcohol while on it.8 This medication should be started after you've detoxed from alcohol and can be prescribed by a certified MAT provider in Glendale.
Acamprosate: Acamprosate, brand name Campral, helps people refrain from drinking alcohol by controlling cravings, thereby preventing relapse.9 This medication doesn't affect the physical symptoms of alcohol withdrawal and is appropriate for people who have already detoxed from alcohol, if needed, and no longer drink.
Should You Travel for Drug and Alcohol Rehab in Glendale?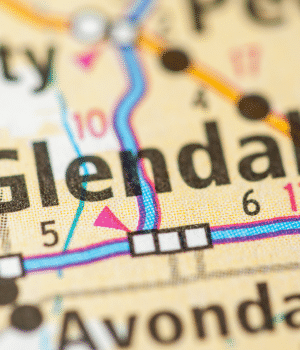 Arizona is a beautiful state, with clear skies and air that's said to be great for your health. If you like to spend your time outdoors, you'll enjoy the plethora of gorgeous local natural attractions in Glendale, such as the Sahuaro Ranch Park and Thunderbird Conservation Park.
One of the best things about Arizona is the year-round warm weather, so any season is a great time to make a trip to the Grand Canyon State.
A few reasons you might decide to move to Glendale to seek treatment are if you have supportive friends or family in the area, if your insurance plan will cover treatment in another city, and if you have interests in the city, such as a local college or job opportunity.
The Olive Green Villas neighborhood is home to some lovely and affordable apartments, as well as a nice selection of dining and shopping nearby. Maryland Heights Garden Homes is a great neighborhood for families, with nearby schools and the Maryland Lakes Park.
If you enjoy wandering quaint shopping and historic districts, look into the Old Towne District. This neighborhood is near the Catlin Court Historic District, home to renovated mid-century bungalows and ranch-style National Registry buildings since turned into art galleries and locally-owned shops.
Historic Thunderbird Estates is another old-school neighborhood, this one further north in the city of Glendale. This area has a variety of restaurants and buffets, as well as nearby shopping centers and strip malls.
Drug and Alcohol Laws in Glendale
Arizona has strict drug laws and initiatives to help fight substance abuse and its resulting fallout. There are also protections in place to help those suffering from substance abuse disorder and their ability to seek treatment.
Controlled Prescription Monitoring Program: The state, under the Opioid Epidemic Act, has enacted a range of limiting policies preventing doctors from contributing to the opioid epidemic.11 The law also provides for training to disperse and prescribe buprenorphine. Another aspect of the bill is to create exit strategies for people needing pain medication for long-term relief, such as the gradual step-down from opiates into other treatments such as physical therapy and other options.
Arizona Good Samaritan Overdose Law: Arizona is the 41st state to uphold a Good Samaritan law for drug overdoses. This law protects you from being prosecuted for being under the influence of or having a controlled substance, paraphernalia, or any preparatory offense that would be used for evidence if that evidence leads to medical care being administered to you or someone experiencing an overdose.12
Federal Family and Medical Leave Act (FMLA): Under federal law, qualified employees can utilize FMLA for up to 12 weeks of unpaid leave if they experience a medical need, such as the need to attend a drug or alcohol rehab in Glendale.13 The program grants the guarantee that an employee will be able to return to their position or a similar position if the company had to fill your position while you were gone.
If you or someone you know is struggling with addiction, there are hundreds of accredited alcohol and drug rehab centers in Glendale that can help. Call our compassionate addiction counselors day or night at 800-926-9037 (
Who Answers?) to learn about your options.
Resources
FindTreatment.gov. (n.d.). FindTreatment.gov. 
Center for Disease Control. (2022). CDC Wonder.
Centers for Medicare & Medicaid Services. (2022). Eligibility.
Substance Abuse and Mental Health Administration. (2022). Treatment Locator.
National Institute on Drug Abuse. (2022). How long does drug addiction treatment usually last?
Substance Abuse and Mental Health Services Administration. (2022). Medication-Assisted Treatment.
Substance Abuse and Mental Health Services Administration. (2022). Methadone.
Substance Abuse and Mental Health Services Administration. (2022). Buprenorphine.
Substance Abuse and Mental Health Services Administration. (2022). Naltrexone.
National Alliance on Mental Illness. (2022). Antabuse.
National Alliance on Mental Illness. (2022). Acamprosate.
Arizona Healthcare Cost Containment System. (2022). For Prescribers: Controlled Prescription Monitoring Program.
Arizona Legislature. (2022). 13-3423. Medical assistance requests; prohibited prosecution of Good Samaritans; mitigating factor; definitions.
US Department of Labor. (2022). Family and Medical Leave Act