Chandler, AZ Drug and Alcohol Use Statistics
Chandler is in Maricopa County, home to more than 4.5 million residents.1 The rate of drug overdoses and other data points is monitored by agencies like the U.S. Centers for Disease Control. According to the latest data:1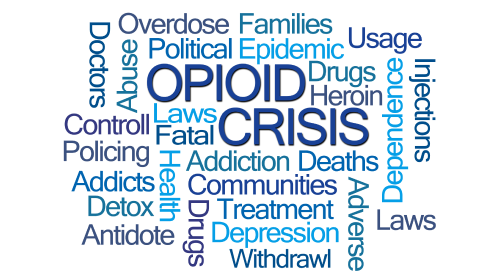 Between 2018 and 2020, the rate of overdose deaths climbed by 51%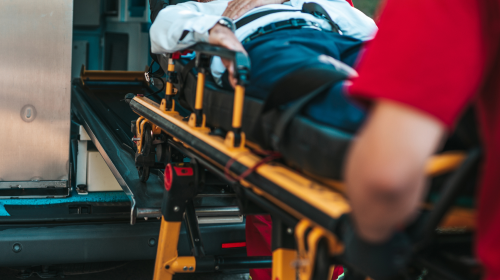 There was a total of nearly 4,000 drug-related deaths between 2018 and 2020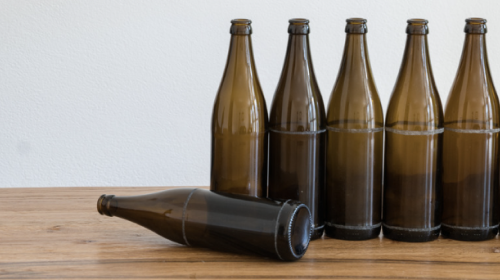 Alcohol-related overdoses rose 19.8% in the same period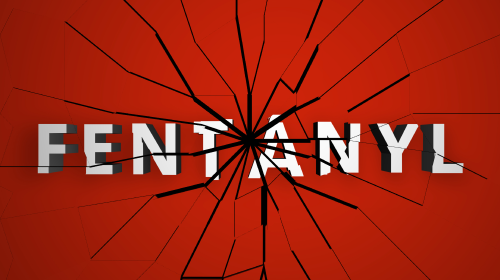 Fentanyl was the most commonly present drug found in all overdoses.
Given the significant number of people suffering from addiction, there are numerous agencies within and around Chandler to help people seek treatment before tragedy strikes.
H2: How much Does Rehab in Chandler, AZ Cost?
The cost of rehab in Chandler varies greatly across services. For example, the cost of inpatient care tends to be higher than standard outpatient programs (SOPs) as a result of fewer services offered. However, many personal factors will influence your costs, such as what type of, if any, health insurance coverage you have.
If you don't have access to funds to pay for care, you can try crowdfunding or take out a medical loan. There are other ways to facilitate treatment as well, such as looking for a rehab that offers payment plans or for a state rehab with low-cost treatment available.
How to Find Low-Cost and Free Rehabs in Chandler, AZ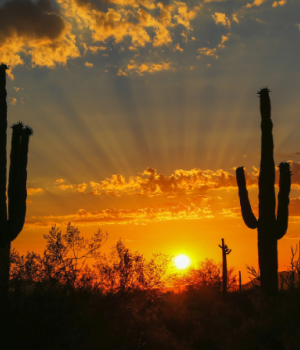 Agencies like the Substance Abuse and Mental Health Services Administration (SAMHSA) distribute funds in the form of block grants to verified treatment centers across the country. According to SAMHSA, there are 47 such facilities in the 25 miles around Chandler, with one located in the city of Chandler and the majority higher north towards Phoenix and Mesa.2
Other state resources can be found by contacting the department of health and human services. They can refer you to nearby low-cost rehabs that offer sliding-fee scale payments and rehab scholarships. A sliding fee scale is a program that lowers the cost of care based on your income, with a set minimum fee for services. You can also call 211, the state-wide (and generally nationwide) hotline for social service referrals.
Do Medicare and Medicaid Cover Drug Rehab?
Medicare and Medicaid are both low-cost health insurance plans, for those over 65 or with disabilities, or those that are low income, respectively. Both programs treat substance use disorder (SUD), as is required of all insurance policies under the Affordable Care Act (ACA) and subsequent policies that classify SUD as a disorder requiring medical treatment. This includes medications needed, therapy sessions with counselors and therapists, medical transportation, and other aspects of care. Medicare helps pay for the cost of inpatient rehab as well, though there is a deductible and a co-pay that increases after a certain amount of time.
The services provided by each program, as well as providers that accept them as a form of payment, differ.3 To apply for Medicare or Medicaid, speak with a social services specialist or Medicare advocate in your area, found by calling 211.
Does Private Insurance Cover Substance Abuse Treatment?
Private health insurance, bound to the same rules as public insurance, must pay for medically necessary services, including rehab care. To find out exactly what your policy covers, you'll need to call the number on the back of your insurance card to speak with an agent that can outline your specific plan details (and co-payments).
Popular Alcohol and Drug Rehab Centers in Chandler, AZ
There are several rehab options in the city of Chandler and dozens more to the north near Phoenix. Here are a few options to get you started in finding the right rehab for you.
BAART Programs Chandler
BAART Programs Chandler is an opioid recovery program with medication-assisted treatment (MAT) in the form of methadone and buprenorphine. Their programs include support services and counseling, and they have 35 locations in 9 other states. They provide individual and group counseling, and referrals to outside support groups like NA and Smart Recovery.
Valley Hope Residential Medical Detox Virtual Family Care
At Valley Hope Residential Medical Detox Virtual Family Care, patients can take part in a residential rehab program that includes evidence-based treatments and recreational activities both indoors and outdoors exploring Arizona, and a specialized telehealth-based family therapy program. Their range of programs from residential to standard outpatient varies by city, and they have programs in seven other states.
Banner Behavioral Health Outpatient Clinic
Banner Behavioral Health Outpatient Clinic offers behavioral health services from their clinic in Chandler five days a week. These services include counseling and psychotherapy with DBT (dialectical behavioral therapy) and alternative therapies like music therapy. They also offer residential substance use disorder (SUD) treatment from within their Scottsdale facility.
The Drug Rehab Process: What to Expect
The rehab process has several steps, starting with determining the extent of your issues with drugs and alcohol to setting up a plan to make sure your recovery success lasts a lifetime. The continuum of care ranges from hospitalization for medical detox, to inpatient rehab and outpatient services. It can take months, years, or a lifetime to fully recover from addiction, but your healing journey can start today.
The process begins with an assessment, which can be done in a rehab center or before you visit it. From there, you can create an individual treatment plan and begin entry into the rehab program that will best fit your needs. Once you've graduated from the highest level of care you need, you can step down into other types of outpatient care or enter aftercare services and begin your life post-rehab.
Receiving a Substance Use Assessment
A substance use assessment is a helpful guide to planning your recovery, laying out what therapies and medications you'll need to succeed, and is the first step to your rehab experience. This is completed in a doctor's office or with a social worker and can take from 90 minutes to two hours. It may be possible to have this assessment done using telehealth services from the comfort of your home.
You can get an assessment done by reaching out to your regular healthcare provider or by calling 211 to find your nearest social services agency. Rehab centers typically provide assessments when you enter, so it won't be necessary to get an assessment done beforehand if you know you want to go to rehab.
Medical Detox Treatment
Secondary to rehab services is medical detox, offered to people who have a severe physical dependency on drugs or alcohol. Alcohol withdrawal can produce dangerous symptoms, such as:4
Headaches
Nausea
Seizures
Hallucinations
Rapid heart rate, clammy skin, and other symptoms.
Opiate withdrawal can have similar effects, and both disorders require medical supervision to be safely treated. This is where medical detox facilities come into play, with treatment programs that can last from several days up to two weeks, depending on your situation and the rehab's policies.
Treatment in a detox facility includes medical supervision and treatments such as IV fluids to treat dehydration and agitation until the process is finished. Your medical staff will be able to treat symptoms and keep you comfortable during your time in the program, regularly monitoring your blood pressure and other vital signs as well as being available for you at a moment's notice.
Once you've finished detox, you can transfer to an inpatient facility. Detox centers and residential rehabs typically arrange transportation to help ease your transition. Some rehabs offer a complete continuum of care, with detox services on-site in the rehab facility, making the only move you need to make happen within the center. Detox is not a substitute for rehab, but a way to help you get sober in a healthy way before moving on to intensive therapy for at least a month.
Inpatient Drug Rehab in Chandler, AZ
Inpatient rehab centers are built to provide a secure and structured environment with everything you need to go about your daily life while you're in treatment. This includes a facility where you're provided privacy with your room or a shared room, a place to store your things, and access to a range of amenities, meals, and social programs. Some facilities offer dietician services where you work with a nutritionist to create a healthy meal plan for you, and others provide groceries based on your meal plan and give you a place to cook your meals.
Residential drug rehabs in Arizona have a rotating daily schedule of evidence-based and alternative therapies, in addition to daily individual and group talk therapy sessions. During these sessions, addiction specialists, counselors, and therapists use techniques like cognitive-behavioral therapy (CBT) to help you learn new, healthy habits, and motivational interviewing to help encourage you to stay in therapy. Medication-assisted treatment (MAT) can also be found in an inpatient program, with medication management and case management to help you achieve stability.
Step-Down Care
Once you've graduated from inpatient rehab, you can step down in care to an outpatient program that offers extended therapy, long-term MAT as appropriate, and continued dedication to your ongoing sober lifestyle. There are several levels of outpatient care, starting with standard outpatient programs, or SOPs. These programs typically ask for one visit per week and regular communication with your therapy team. If you need more than one meeting per week, look for an intensive outpatient program (IOP) with its thrice-weekly schedule.5
Not everyone utilizes inpatient rehab, and there are partial hospitalization programs (PHPs), often called day programs. These programs offer medical supervision and a higher level of care daily without requiring you to live in the facility. These programs are beneficial for opiate addiction, making it possible to undergo therapies requiring supervision, such as methadone maintenance. These programs require that you have a healthy home environment and a strong family support system, to keep you from relapsing when you aren't in therapy.
Aftercare and Relapse Prevention
Addiction is unfortunately a disease that lasts for life, and recovery is a life-long process. It's critical to remain in therapy once you've finished going to rehab and continue undergoing drug education and self-enhancement. Many rehabs have an alumni program for their graduates, with regular meetings and social events. You can also look for community-based support groups like those found at your local church, held through AA or NA, or a SMART Recovery group.
If you want extra help maintaining your sobriety, seek out a sober living home. These are typically large single-family homes for a specific demographic such as men or women with children, that require sobriety to stay there.
Many people will have a slip-up and relapse briefly, but that isn't a reason to quit seeking treatment. It might mean that you needed to spend more time at the last treatment program you used, or maybe you need a higher level of care. This is completely normal and often part of the recovery process, and a return to treatment will get you back on the right path.
What to Consider When Choosing the Right Chandler, AZ Rehab for You
Choosing the right rehab is important to ensuring your long-term success. Pick a program that meets your care needs, with a dynamic recovery team to keep you comfortable and focused on recovery and serene surroundings to encourage psychological healing.
Take note of program rules such as what to bring with you and how you arrange visits with your friends and family as well. Cost is likely a large factor, with location having some aspect of how much you'll need to pay for a specific rehab center (luxury rehabs in high-end neighborhoods tend to cost more, for example). You can also look for a rehab based on your demographic, like a specific faith- or gender-based center.
What to Look for in a Quality Treatment Program
You can tell if a rehab you're interested in is quality or not based on some key points, such as the type of amenities they offer and ancillary services available on-site. Here are a few other aspects of a quality treatment program to look for.
Individualized Treatment Plans
While Santa Clarita alcohol and drug rehabs welcome more than one person at a time for treatment, they should provide an individualized approach. Having an individualized treatment plan would allow this to occur. For example, if you are married and have children, your individualized treatment plan would include addressing your communication and relationship with them. If you want to return to school, your individualized treatment plan will cover the steps you can take for this to happen.
Medical Care
Especially if you're dealing with a severe physical addiction to alcohol or opiates, you'll need top-tier medical care with round-the-clock monitoring. A quality inpatient rehab center will have a full staff of medical professionals available around the clock, from nurses to addiction counselors. Outpatient programs won't be there 24/7 but will have the same caliber of quality, trained medical staff to provide care.
Family Involvement
Depending on your needs and preferences, you may need a lot or very little family involvement in your rehab efforts. If you're in an intensive outpatient program, a quality rehab center will work to ensure that your home life is stable enough to facilitate full recovery, and provide community support to fill in any gaps. Quality inpatient rehabs will provide opportunities to include family in your support groups and individual therapy, and offer you individual therapy to help you overcome barriers to healthy relationships within your family.
Specialty Programs
Specialized rehabs or rehabs with specialty programs help people who deal with daily issues that only people in their demographic have to, such as those in the LGBTQ+ community. Native American-centric drug rehabs in Arizona, for example, offer therapies that appeal to the spiritual aspects of Native culture, such as using sweat lodges and having friendship pipe ceremonies.
Should I Travel to Chandler, AZ for Alcohol and Drug Treatment?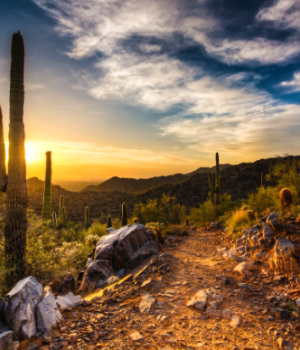 If you love a year-round warm temperature and miles of clear blue skies, then Arizona is likely a good place for you to call home. The atmosphere itself is said to be therapeutic, with the dry air helping to relieve respiratory issues some residents have claimed. Chandler is located just south of Phoenix and Mesa and has a wide variety of local attractions such as the vintage Desert Breeze Railroad and the nearby parks and natural sites to visit.
Neighborhoods in Chandler to Consider for Treatment
There are a variety of places to live in Chandler, each with different features and conveniences. If you want to live close to the business district, with plenty of shopping and dining, check out Downtown Chandler. This area is also near local museums, with the Chandler Museum to the west and the Arizona Railway Museum to the south next to Tumbleweed Park.
The Heatherbrook area is home to numerous housing opportunities as well as fun shopping centers, like the Lee Lee International Supermarkets. The Shawnee dog park is also in this area, for those with furry friends. The Amberwood II and Oasis Neighborhood are in the northern region as well, as is the Desert Oasis Aquatic Center. This area is also the closest to the Phoenix-Mesa metro and nearer more rehab centers.
The southern part of town has plenty of natural spaces and water parks too, with the Sun Groves and Sun River areas being home to the Lone Tree Golf Club, and nearby the Mesquite Groves Aquatic Center. There's plenty of housing and unique places to visit in this area with fun adventures to try, such as canyon climbing or goat yoga.
Drug and Alcohol Laws in Chandler, AZ
There are various laws in Arizona to help people dealing with addiction, to help encourage people reporting an overdose, and to allow people to take time off of work to seek rehab.
Controlled Prescription Monitoring Program: In Arizona, doctors have strict laws regarding how much and how often they can prescribe opiate medications to patients.6 The Controlled Prescription Monitoring Program also requires prescriptions to be submitted to a state-wide database to prevent doctor shopping or doctor hopping.
Good Samaritan Overdose Law: Arizona's Good Samaritan law protects people who report an overdose from prosecution for certain drug-related crimes.7 This includes having illegal paraphernalia or being under the influence of an illicit drug. The law is meant to encourage people to save lives by reaching out to emergency services that can provide overdose reversal medication.
Proposition 206, the Fair Wages and Healthy Families Act: Under the Fair Wages and Healthy Families Act, signed into effect in 2017, qualified employees can earn 40 hours of paid sick leave in a large company, with smaller companies providing 24 hours of leave.8 The law also increased the minimum wage incrementally to $12 in January of 2020, with tipped workers earning up to $3 less per hour if verifiable tips can be produced.
Call us at 800-926-9037 (
Who Answers?) if you need help finding a rehab, verifying your insurance, or if you have questions about the rehab process. We're open 24 hours a day to help any time you need it.
Resources