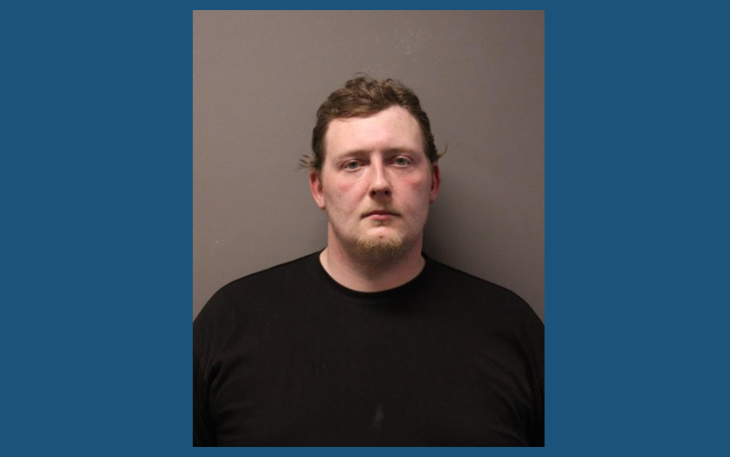 Police in Whitman, Massachusetts, have confirmed that a man referred to as a longtime drug dealer has been arrested.
John Townsend (31) of Berkley was arrested on the seventh of April following a drug trafficking operation which began in February.  After a tip-off, police observed what appeared to be a drug transaction taking place in the driveway of a residential property on the West side of Whitman.  Police subsequently arrested Townsend after his vehicle was seen failing to observe a stop sign on Auburn Street.
During the arrest, police seized a significant amount – around 15 grams – of a white powder which they had reason to believe was fentanyl, as well as an amount of drug paraphernalia, several cell phones and over $5,000 in cash.
Whitman Chief of Police, Scott Benton says that the arrest is a terrific result for Whitman Police Detectives and that a prolific and dangerous drug dealer will, hopefully, soon be behind bars.
Detectives estimate that the haul seized from Townsend's vehicle could be enough to cause thousands of overdose deaths and, Chief Benton is confident that many lives will be saved due to the operation.
Townsend, who has been known to Whitman DEA for some time, is due to appear in court in Brockton District on charges of trafficking and with possession with intent to distribute fentanyl and heroin.  If found guilty, Townsend could face up to 20 years in prison.
Chief Benton added that Whitman police would continue to actively pursue drug traffickers and dealers with the full force of the law to stamp out the deaths and ruined lives caused by people like Townsend.
Fentanyl is an opioid which was created for use as a painkiller and anesthetic.  New figures show that fentanyl abuse is responsible for over half of all drug overdose deaths in the USA. The opioid epidemic has prompted President Donald Trump to roll out new anti-opioid initiatives for 2018 including better education, more widely available treatment, employment programs for addicts and harsher penalties for offenders including, in extreme cases, the death penalty.