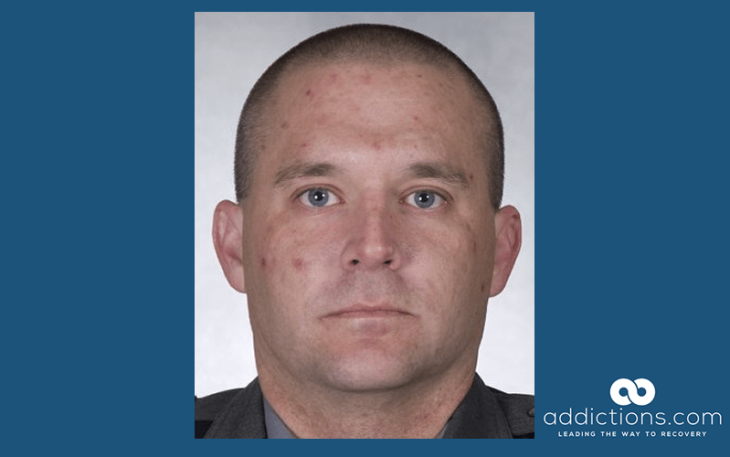 After a state trooper was caught in a federal drug sting, the Ohio State Highway Patrol fired him.
Jason Delcol, 43, was arrested Feb. 27, 2018, along with five other Ohio men in part of an ongoing drug investigation, according to the U.S. Attorney's Office for the Southern District of Ohio.
All six men were charged with various drug offenses in the area around Delaware, Ohio, north of Columbus.
Besides the drug charges, Delcol was also charged with witness tampering. He and one other man, Benjamin Owings, 37, were also charged with possession of human growth hormone with the intention of selling it.
A county drug task force in the Delaware area started investigating Nicholas Glassburn, 47, in June 2017, according to the U.S. Attorney's Office and the FBI. During the investigation that followed, agents discovered that Delcol was giving drugs to Glassburn and also getting them from him.
Because he was a state trooper, Delcol was able to shield other members of the drug gang by lying on their behalf (he gave Glassburn a false alibi in August, prosecutors said, helping him avoid arrest) or by interfering in criminal investigations against them. He also sometimes gave them information about ongoing drug investigations to protect them.
Delcol even gave bulletproof body armor to Glassburn, according to the U.S. Attorney. Glassburn wore a ballistic vest during a tense meeting with Carlos Carvalho, 42, of Sandusky, Ohio, whom prosecutors say was one of his drug suppliers with whom he had a beef about money.
Prosecutors characterized Delcol as a "middleman" between Glassburn and Owings, another suspected supplier who provided human growth hormone and steroids.
Captured communications between the arrested men mentioned cocaine, crack, and marijuana as well as human growth hormone, testosterone, Xanax, oxycodone and other drugs.
Delcol was seen by law enforcement officers going to Glassburn's home 16 times since October. During two of those visits, he drove his official police car and wore his trooper's uniform.
The Ohio State Highway Patrol fired Delcol shortly after his arrest.
Also charged in this case is William Covrett, 41 – he, Glassburn and Carvalho are also charged with money laundering – and Stevedore Crawford, 55, of Columbus.
All of the arrested men are charged with possession with intent to distribute controlled substances, and with conspiracy to possess those substances to sell them.
Ohio is one of the hardest hit U.S. states in the current opioid epidemic.