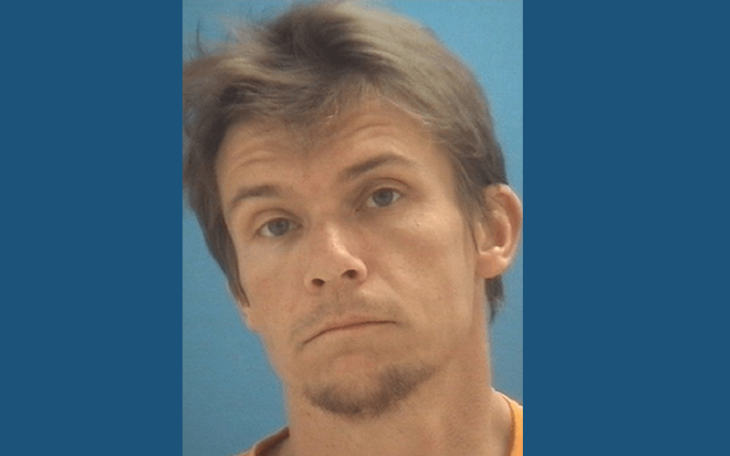 The Indiana State police have arrested two suspects as part of a multi-agency drug investigation. One of the suspects was Benjamin L. Beatty, who is a varsity and junior high golf coach in the Greenwood Community Schools System.
The first arrest occurred after a traffic stop at State Road 46 and Johnson Boulevard on Tuesday. The K9 team alerted the officers to the presence of illegal substances in the vehicle. A search was initiated, and state troopers found was appeared to drug paraphernalia and heroin. They arrested Jared K. Elsner at the scene. He was taken to Bartholomew County Jail and charged with possession of heroin, possession of a syringe, and possession of drug paraphernalia.
The second traffic stop happened on State Road 46 near Carr Hill Road. Officers said that Beatty resisted arrest but was detained at the scene of the stop. Upon searching his vehicle, officers seized methamphetamine and heroin, as well as assorted drug paraphernalia.
After Beatty was arrested, search warrants for his home and a room at the Motel 6 were obtained by investigators. During the execution of those warrants, authorities found additional drugs, including marijuana, heroin, and more methamphetamine. Drug paraphernalia, syringes, packing materials, and counterfeit cash, as well as additional evidence of counterfeiting, were seized. Evidence from the investigation points to financial difficulties and struggles with
Beatty is being held at the Bartholomew County Jail on felony charges that include dealing methamphetamine and heroin, possession of both methamphetamine and heroin, possession of a syringe, and counterfeiting, as well as misdemeanor charges that include resisting law enforcement at the scene of the traffic stop and the possession of drug paraphernalia.
The Indiana State Police-Versailles All Crimes Policing Team partnered with the Joint Narcotics Enforcement Team of Bartholomew County during the investigation.
Both men are still in custody awaiting their first court appearances. No bail has been set. There was no information released about whether either man had hired legal representation or if an attorney had been assigned to them by the courts. Both were arrested in Columbus.
Greenwood Community Schools released a statement indicating that they were aware of Beatty's arrest and his charges, as well noting that he has not had any interaction with students following his arrest. It also appears that no students were involved in Beatty's activities. The school system has begun the process of terminating his employment. Superintendent Kent DeKoninck was notified of Beatty's arrest on Wednesday.