Drug and Alcohol Misuse Statistics in Carmel, IN
Carmel has been exposed to a bevy of issues revolving around drug and alcohol misuse, such as:2,4,5

64%
64% of rehab services were offered from outpatient care centers, often mobile units such as methadone clinics
43.2
Opiate medications were prescribed at a rate of 43.2 per 100 residents in Hamilton County in 2019
272%
Meth and other amphetamine admissions rose 272% between 2009 and 2019
Financing Alcohol and Drug Rehab in Carmel, IN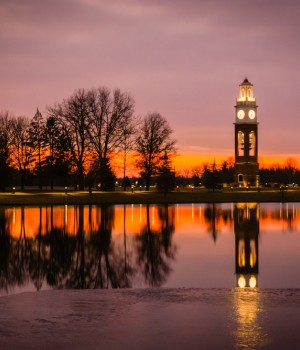 Paying for rehab can be spendy, but there are various means to pay for treatment. If you have health insurance, you'll find many rehab centers in Carmel that are happy to help. If not, you can try saving up money, asking friends or family for cash, or setting up a crowdfunding page to raise funds.
If that doesn't work, you might qualify for low-income insurance, services on a sliding-fee scale, or a rehab scholarship. There are three certified drug and alcohol rehab centers in Carmel, but 48 are within 15 miles of the city, and ten within ten miles.6
There are also numerous organizations in and near the city that may be able to help with addiction treatment or tell you who has open program availability for low-cost or free rehab.
Community Fairbanks Recovery Center in nearby Indianapolis has multiple resources for those struggling with addiction and offers same-day walk-in appointments.
The Indiana Center for Prevention of Youth Abuse & Suicide offers resources to families and adolescents in Carmel that are struggling with a range of issues including risks like substance use.
Indiana Family & Social Services operated six behavioral health centers in the state, providing programming for both mental health disorders and substance use disorder.
Private Insurance
Private insurance can be purchased through the open marketplace created by the Affordable Care Act, or you can use the health insurance offered in your employee benefits package if you can. Many drug and alcohol rehabs in Carmel, IN accept private health insurance through companies such as Healthy Blue, Molina HealthCare, Optum, and CareSource.
Applegate Recovery has 47 clinic locations in 11 states, including four locations in central Indiana. They provide counseling and suboxone treatment in addition to recovery support services. You can find out if your insurance is in-network with Applegate Recovery or other nearby addiction treatment centers by calling the number on the back of your insurance card. A representative will be able to tell you the closest in-network rehab providers as well as explain your coverage and what copays and other fees you might be subject to.
Medicare and Medicaid Can Pay for Rehab
Medicaid and Medicare are health insurance programs for people that don't have access to employer-sponsored insurance and can't afford health insurance from the open marketplace. Applying for either program is easy. Just reach out to your local human services agency, which you can locate by calling 211, the local services directory hotline. You qualify for Medicaid by having a low income according to federal guidelines, and Medicare is for those age 65 and older and those who are disabled. Medicare has a variety of plans such as Medicare Advantage and has associated fees including deductibles and copayments, whereas Medicaid usually doesn't.
There are certified rehab centers in Carmel that accept Medicaid, such as Proactive Resources and Aspire Indiana Health. The Recovery Solutions at Aspire Indiana Health include medication-assisted treatment (MAT), dual diagnosis care, extended outpatient programming, and adolescent substance use treatment programs. You can also check out SperoHealth, which accepts major insurance plans as well as Medicaid.
Traveling to and Within Carmel, IN
Indianapolis Airport is the nearest way to fly into the city, located about 21 miles away from the city center. From there, you can use a shuttle, taxi, or executive car service for a ride into town, or call on a friend. The Monterey-Salinas Transit bus line runs from Carmel to nearby cities and operates daily.
The Carmel Clay Library makes a great place to spend an afternoon, as does the Museum of Miniature Houses and Other Collections, or the Cool Creek Park Nature Center. There are at least a dozen other city parks, including the Lawrence W. Inlow Park with its disc golf course, the Flowing Well park which features a wading stream among its hiking trails, and an artesian well you can drink from.