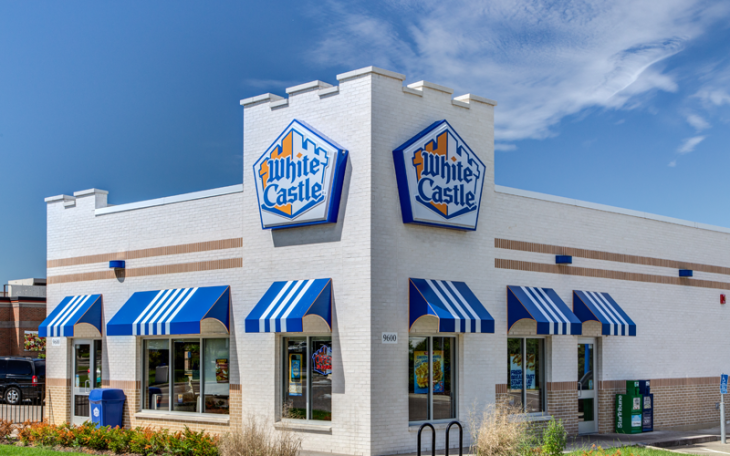 Police in Hobart, Ind., arrested a man they say was preparing methamphetamine in a small, concealed lab in a White Castle fast food joint. The arrested man was a customer of the restaurant, police said. Four officers were hurt breathing fumes from the drug production equipment.
More than one person may have been involved in the shoestring drug lab operation, police said. They were called about 11 a.m. March 16, 2018, when staff at the White Castle restaurant became suspicious of a customer sitting in one of the booths.
Police described the meth-making gear as a "one pot" mini lab, usually made from a plastic beverage bottle. Chemicals are mixed inside the bottle, and they can easily leak out through the thin plastic or even catch fire or explode under pressure.
Authorities closed the restaurant – at 7996 W. Ridge Rd. in Hobart – temporarily, cordoning it off with yellow caution tape, but it was open again by 6 p.m. that Friday night, according to news reports. Health inspectors searched the scene for any contamination or other violations before permitting the location to be reopened to customers.
Indiana State Police had to be called by local Hobart officers so they could come in and safely contain the drug lab bottle. The bottle and its contents were taken to a safe facility for further study.
Hobart police later said they released the arrested man, pending further charges against him.
According to some local news reports, the suspect was cooking the meth in the bottle while in the bathroom.
Jamie Richardson, a vice president for White Castle, which is based in Columbus, Ohio, said in a corporate statement that his company was proud of the restaurant's employees for detecting the suspicious behavior and contacting police. He also thanked police officers from Hobart for the way they responded.