Norfolk, Virginia Drug and Alcohol Use Statistics
The 2020 drug statistics for adults 18 years and older in Norfolk, Virginia, who used alcohol were as follows:1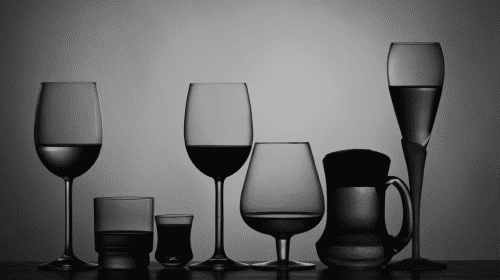 About 54% reported having at least one drink of alcohol in the last 30 days.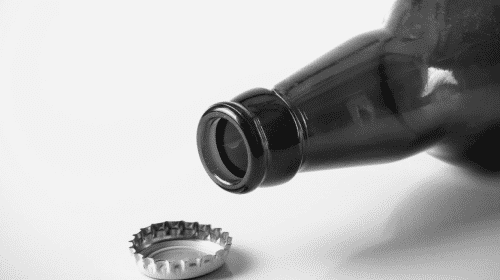 Close to 16% reported binge drinking.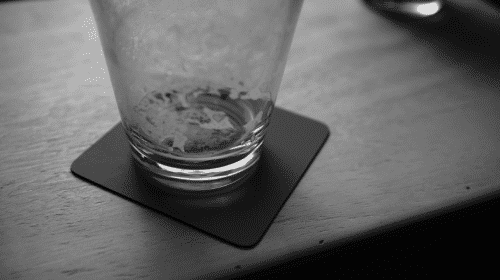 About 5% met the criteria for heavy drinking.
From 2018 to 2020, statistics from region 5, an area that includes Norfolk, Virginia, showed the following for adults:2

About 3% reported prescription painkiller abuse in the past year.
Close to 1% reported methamphetamine use in the past year.
Nearly 2% reported cocaine use in the past year.
About 14% reported marijuana use in the past year.
Expert Insights

I recently read about an event in Norfolk, Virginia, which I found really impressive and impactful. The Barry Robinson Center held a community conversation about teenage drug abuse and addiction. The Center is a child behavioral health resource, and they stated the purpose of the event was to create a safe place where parents and loved ones could come speak with experts about drug trends and learn what to do if they think their teenager or child might be abusing drugs. With the new lingo that kids have developed to discuss drugs and buying drugs on social media, it's hard for parents to know what their kids are even talking about…much less decode the language in an attempt to understand exactly what drugs they're discussing with friends or drug dealers. I think this is something that should happen in every community across the nation.

~ Nikki Seay
Top 4 Drug Rehabs in Norfolk, Virginia
Below are the top four addiction treatment centers in Norfolk based on the following criteria:
Offering evidence-based treatment
Accreditation
Certifications
Client testimonials / reviews
Clean Slate Outpatient Addiction Medicine
Clean Slate Outpatient Addiction Medicine offers opioid addiction and alcohol addiction treatment in the area of Norfolk, Virginia. They strive for inclusion and support LGBTQ communities, minorities, women, those with disabilities, and various religious backgrounds. In person and telehealth is available.

Clean Slate Outpatient Addiction Medicine specializes in:

Outpatient
Medication Assisted Treatment
Telehealth

Treatment programs are supported by:

The Commission on Accreditation and Rehabilitation Facilities

Location and contact information:
160 Kingsley Ln Suite 200
Norfolk, VA 23505
(757) 213-0101
Praxis of Norfolk by Landmark Recovery
Praxis of Norfolk by Landmark Recovery is an alcohol and drug rehab center offering addiction treatment covered by Medicaid. Their 30 day residential treatment program relies on evidence-based therapies and provides daily supports such as room and board, meals, and structure.

Praxis of Norfolk by Landmark Recovery specializes in:

Detox
Inpatient
Outpatient
Partial Hospitalization
Medication Assisted Treatment

Treatment programs are supported by:

The Joint Commission
LegitScript Certified

Location and contact information:
1516 Harmon St
Norfolk, VA 23518
(757) 780-1110
BrightView
BrightView is a comprehensive outpatient addiction treatment facility located in Chesapeake, Virginia. They offer an evidence-based approach that incorporates medication for addiction treatment, along with individual counseling, group therapy, social service support, and support for co-occurring disorders.

BrightView specializes in:

Outpatient
Medication Assisted Treatment

Treatment programs are supported by:

Location and contact information:
209 Research Dr
Chesapeake, VA 23320
(866) 934-7450
Hampton VA Medical Center
Hampton VA Medical Center provides consultations, evaluations, and treatment for a range of issues that impact mental health such as PTSD, addiction, and psychiatric concerns. Outpatient services, including group and individual therapy are available for Veterans. All services are confidential.

Hampton VA Medical Center specializes in:

Location and contact information:
100 Emancipation Drive
Hampton, VA 23667
(757) 722-9961
Cost of Drug Rehab in Norfolk
The cost of drug and alcohol rehab in Norfolk depends on the type of services you receive, your source of funding, and the organization providing the services. The cost may be higher if you receive care for more than one substance, and the service setting also affects the cost.
Additionally, you can expect outpatient treatment to be less expensive than inpatient.3
Low-Cost and Free Drug Rehab Centers in Norfolk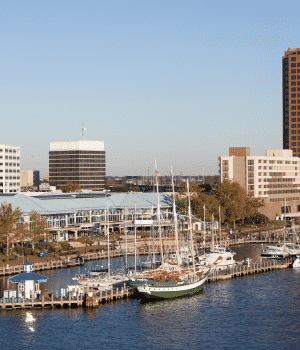 The city of Norfolk provides state-funded programs through the Norfolk Community Service Board (NCSB).4 State-funded drug rehabs in Norfolk, Virginia, are supported with public funds, primarily Medicaid.4 Virginia Medicaid provides free and low-cost health coverage for pregnant women, children, and adults, including people with disabilities.5 You can find low-cost and free programs in Norfolk, by calling our helpline at 800-926-9037 (
Who Answers?) .
Do Medicare and Medicaid Cover Rehab Center Costs?
Yes, Medicare and Medicaid cover services for certain groups of people in Norfolk, Virginia. Medicare covers rehab for people who are 65 years and older, as well as those younger than 65 with a disability.6 You may receive Medicare coverage for necessary and reasonable services, such as:7
Screening
Referrals
Brief interventions
Outpatient
Inpatient
Partial hospitalization
Virginia Medicaid covers rehab for people with low income who meet the income qualification for their household size.5 Virginia Medicaid has no monthly premiums or enrollment fees for people who meet their income requirements.5 You may receive coverage for the following services under Virginia Medicaid through NBCS:4
Case management
Housing support
Therapy
Support services
Outreach
Psychiatric care
Medical care
Does Private Insurance Cover Addiction Treatment?
Yes, private insurance companies cover at least some of the cost of addiction treatment. Private insurance companies are required to cover addiction treatment under the Affordable Care Act (ACA) and the Mental Health Parity and Addiction Equity Act (MHPAEA). The MHPAEA requires group health plans and health insurance companies that offer addiction benefits to provide the same level of benefits for addiction treatment as medical/surgical care.8 The ACA extends the MHPAEA protections to individual health insurance.8
Addiction Treatment Settings
You can expect to move through care from one level of the continuum to another during the process. Prior to rehab, you can expect an assessment from your provider. Information from the assessment will be used to guide the treatment plan. The process may include a medical detox in the first stage to help manage withdrawal symptoms.10
Medical Detox
Medical detox consists of interventions for managing the emotional and physical symptoms that occur when you stop taking drugs or alcohol.10 Medical detox is only the initial phase of rehabilitation. It is not a replacement for comprehensive addiction treatment because it doesn't address the conditions associated with substance use. Medical detox will have very little effect on long-term drug use.10 However, detox helps you stay safe and comfortable during addiction treatment. Medical detox helps to become medically stable when you stop substance use.
Inpatient Drug Rehab in Norfolk
Inpatient rehab is an intensive service provided in an inpatient hospital setting.10 Inpatient drug and alcohol rehabs in Norfolk, Virginia, offer services 24 hours a day from an interdisciplinary team. A benefit of medical detox is that the team is available at all times to address serious medical and mental health conditions.10
Outpatient
After inpatient, you may step down to an outpatient program such as a partial hospitalization program, intensive outpatient program, or standard outpatient program.10 You may start in an outpatient setting if you have mild addiction and strong support.10 Step-down care is a great option if your environment supports recovery, but you need some structure to prevent relapse.
Standard outpatient treatment: The standard outpatient program is appropriate as the first level of care if you have a mild to moderate substance use disorder or have completed a more intensive treatment. You can expect to meet 1 to 2 times a month for a standard outpatient program. You may need additional support for the standard outpatient program, such as recovery-supportive housing if your current environment is not conducive to recovery.10
Intensive outpatient substance abuse treatment (IOPs): Most intensive outpatient programs offer group counseling and education. Intensive outpatient programs may help you build on the skills you learned in rehab, such as useful communication and healthy ways of interacting.10 You may stay in an intensive outpatient program 2 to 5 days a week for several months.10 This schedule will provide structure as you build on your skills.
Partial hospitalization programs (PHPs): Partial hospitalization programs are used as a step-down option after completing residential treatment and are usually available 6 to 8 hours a day during the work week. These services are considered intensive but less restrictive than residential programs.10 Partial hospitalization is appropriate if you live in an environment that supports recovery but needs structure to avoid relapse.
Aftercare and Relapse Prevention
Recovery is a lifelong process. You may need support after you complete addiction care to ensure post-rehab success. Substance use can affect many areas of your life, and successful treatment should address all the affected areas. You can work together with your team to develop a plan that supports recovery success by considering your preferences and needs.
Alcoholics Anonymous
AA is a 12-step aftercare support service for recovery from alcohol use that is self-led by the members. The members discuss their status, problems, and experiences and learn from each other.10 A.A. members concentrate on their personal goals for change. Participation in A.A. is voluntary, and there are no membership fees.10
Narcotics Anonymous
Narcotics Anonymous (N.A.) is an aftercare support group based on the 12-step model.10 N.A. is similar to A.A. but focuses on narcotic use. Members have a history of chronic narcotic use and discuss their experiences and problems to support recovery.10

Sober Living Homes
Sober living homes have a substance-free environment.10 Residents in sober living are required to attend a 12-step program. You are likely to live with a leader or house manager in a sober living home.10
SMART Recovery
SMART Recovery is an aftercare support group that uses behavioral change as an approach to recovery. The meetings are led by facilitators who follow their principles to help you change your behavior.11 The SMART Recovery approach to behavioral change includes building and maintaining the motivation to change, coping with the drive to use, managing behaviors, feelings, and thoughts in a healthy way with no addictive behaviors, and living a healthy, balanced, and positive life. There are no membership fees for SMART Recovery groups, but donations are welcome.
Ongoing Therapy
Ongoing therapy can help you change your behavior and attitudes associated with drug use.12 Therapy can help you manage triggers and stressful circumstances that lead to relapse.12 You may change your behavior and prevent relapse with ongoing therapy options, including cognitive behavior therapy, contingency management, motivational enhancement therapy, family therapy, and 12-step facilitation.12
How to Choose the Right Norfolk Drug Rehab for You
You may consider the cost, location, features, treatment approach, and program rules when choosing the right Norfolk alcohol rehabs.
Treatment Approach
Rehabs and detox centers in Norfolk, Virginia, use different approaches, and some offer multiple approaches. Common approaches include holistic, faith-based, telemedicine, and motivational interviewing. You should consider the treatment approach when choosing a facility so your care is tailored to your needs and personal preferences. For example, you may consider choosing a rehab with a faith-based approach if your faith is a source of support and coping strategy.
Location
You should consider the location when choosing a drug rehab in Norfolk, Virginia. You may need support from your family and friends and need to choose a facility close to them. Some people prefer a different environment during treatment to get away from the places and people associated with substance use.
Treatment Cost
The cost of care in Norfolk should be an important consideration when choosing your facility. You should consider choosing a rehab with a cost that meets your budget to minimize the financial impact of treatment.
Features
Features, such as funding options and payment assistance, are important to consider. With some services requiring thousands of dollars, you should consider payment options. Consider a facility with payment assistance options if you have no health insurance.
Program Rules
Program rules like visitation are important considerations. You may rely on family support during rehab. You should consider family visitation when choosing the right facility to make sure that your family can visit and provide the support you need.
What To Look for in a Quality Treatment Program
Norfolk alcohol rehabs provide descriptions of their main features. These features can inform you about the quality of care you can expect to receive during care. You should look for features such as program accreditation, credentialing of staff, utilization of treatment plans, and the use of evidence-based practices and therapies in quality programs.
Use of Evidence-Based Practices
Evidence-based practices have been shown to be effective in reducing the use of drugs and alcohol and improving functioning and health.10 You should look for the use of evidence-based practices in a quality program because it is an indication that you are likely to have the best outcomes after rehab. Evidence-based practices include medications, behavioral therapies, and recovery support services.10
Individualized Treatment Plans
Effective treatment caters to the needs of the individual and not their drug or alcohol use.10 You should look for the use of individualized plans in a quality program to ensure that the plan will be tailored to your needs and preferences. An individualized plan will also utilize your strengths, resources, potential, and ability to maintain recovery.13
Program Accreditation
Program accreditation is a process that ensures a rehab meets the nationally accepted standards for addiction treatment.14 An accredited program in Norfolk is expected to comply with all the laws and regulations of Virginia.14
Credentialed Staff
Credentialing of staff ensures that you receive the highest level of care from providers at the drug rehab in Norfolk, Virginia.15 The ability of credentialed staff to provide care has been thoroughly examined.
Aftercare Planning
Aftercare refers to the outpatient treatment you receive after completing an intensive outpatient or residential treatment.10 Aftercare services provide support to prevent relapse and help you stay on track.10
Should You Travel for Drug and Alcohol Rehab in Norfolk?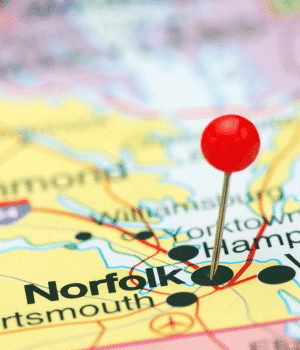 Your decision to travel to Norfolk, Virginia, for alcohol and drug treatment will depend on your personal preferences, needs, and your funding sources. Norfolk, Virginia, is located on the East Coast with scenic beaches, trails, and numerous cultural attractions. You may consider receiving treatment in Norfolk for the following reasons:
You cannot find your preferred services in your current community.
You prefer to receive care in a coastal community.
You have a strong support system from friends and family in Norfolk.
You want to move away from an environment associated with drug use.
You prefer the weather in Norfolk, Virginia.
Norfolk, VA, has many neighborhoods with distinct characteristics that can cater to your unique needs during rehab. Popular neighborhoods in Norfolk, Virginia, include Downtown Norfolk, Chelsea, Ghent, Neon District, Ocean View, and North Colley.
Downtown Norfolk: Downtown Norfolk is known for its buzzing restaurant scene, music, art, and waterfront.
Chelsea: Chelsea is an appealing neighborhood in Norfolk, Virginia, for foodies.16 The famous Elizabeth River Trail is located in Chelsea.16
Ghent: Ghent is a walkable eclectic neighborhood with a culturally diverse restaurant and shopping scene.16 Ghent is centrally located and close to the Naval base as well as Downtown Norfolk.16
NEON District: The NEON District is the artsy part of town with musicians and artists.16 The spectacular Chrysler Museum, performing arts, and a working glass studio are located in the NEON District.16
Ocean View: Ocean View is a seven-mile waterfront community in Norfolk, Virginia, with a diverse population that includes retirees, young professionals, and families.16 Ocean View is located between Little Creek Amphibious Base and the Norfolk Naval Base.16
North Colley: You will find some of the trendiest restaurants in the city in North Colley.16 The Lafayette River flows close to the North Colley neighborhood.16
Drug and Alcohol Laws in Norfolk
Several laws in Virginia support drug and alcohol misuse treatment. These laws are important if you plan to choose rehab for you or your family in Norfolk, Virginia.
Good Samaritan Overdose Prevention: HB 1821 is a Good Samaritan overdose prevention law in Virginia that protects you when helping a person during a drug overdose. The Good Samaritan law prohibits the arrest or prosecution of a person for unlawful possession of drugs and alcohol in public if they are assisting someone experiencing an overdose.17 You can give them naloxone or call emergency services without fear of being arrested or prosecuted.
Court Orders: Virginia law includes a court order for rehab and or education services for a non-Class 1 felon whose screening reveals a substance use problem. A certified substance abuse counselor conducts the substance abuse assessment.18 The court will determine the most appropriate service if they recognize the need for rehab.18
Insurance Coverage: Virginia law delineates the required insurance coverage for drug and alcohol rehab. You can expect your insurance company to cover the following for inpatient and partial hospitalization drug and alcohol services:19
A minimum of 20 days per policy or contract year for an adult
A minimum of 25 days per policy or contract year for a child
For outpatient visits, the insurance provider is required to pay for a minimum of 20 outpatient visits for a child or adult per policy or contract year.19
Resources