Arlington Drug and Alcohol Use Statistics
Arlington, Virginia, like many cities located within major metropolitan areas, has struggled with high rates of alcohol and drug use for several years. Substance use statistics of note include:1,2,3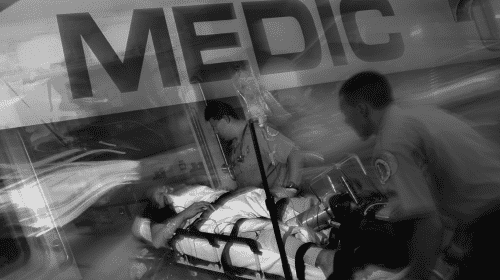 In 2021, of the 156 incidents involving opioids, 64 were non-fatal overdoses, 28 were fatal overdoses.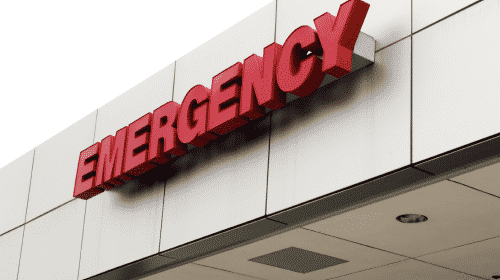 In 2020, there were 53.5 drug overdoses per 10,000 emergency department visits in Arlington County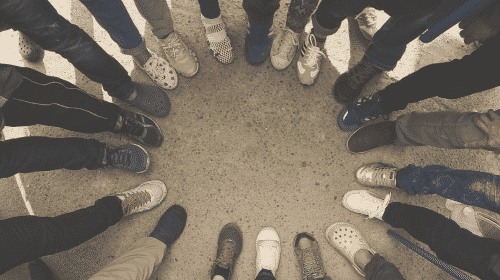 In 2019, 5.3% of high school students reported driving a vehicle after drinking one or more times in the previous 30 days.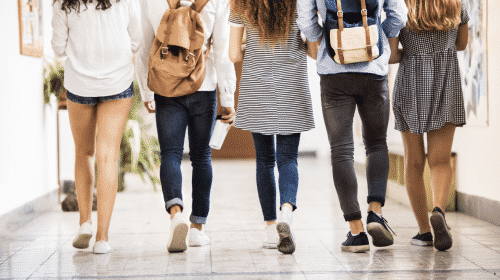 In 2019, nearly 17% of high school students were offered, given, or sold an illegal drug on school property.
How Much Does Drug Rehab in Arlington Cost?
The cost of drug or alcohol rehab in Arlington depends on several variables, including:
Whether you need inpatient or outpatient treatment
Features and amenities (luxury or standard rehab facility)
The length of time you spend in treatment
Whether you have health insurance and what your plan covers
Whether a particular rehab facility accepts your insurance
Whether a rehab center receives state or federal funding, which can reduce treatment costs
The features and amenities provided by a particular treatment facility
In some cases, rehab may be free, depending on your financial status and the facility you select. Addiction treatment can also cost several thousand dollars per month at certain facilities, particularly luxury and executive rehabs.
If you have private or public health insurance, your plan can reduce your treatment costs, provided you choose a rehab facility that's in-network with your insurance provider. Some facilities also offer various forms of payment assistance for eligible persons, such as financing programs and sliding-scale fee structures, which can make rehab more affordable.
How to Find Low-Cost and Free Rehabs in Arlington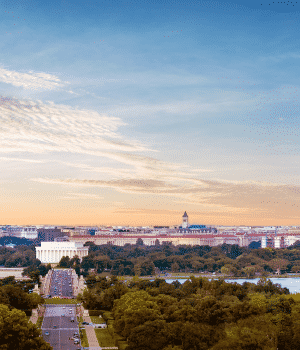 State-funded Arlington alcohol rehabs and drug rehabs receive funding through tax dollars, so they can help persons with limited financial resources access quality addiction treatment. These facilities provide evidence-based treatment for alcohol and/or drug addiction. Because they receive limited funding, they may not offer the most cutting-edge services. Be aware that at state-funded treatment centers, priority may be given to certain populations, including pregnant persons and those living with HIV or AIDS. There may also be a waiting list to enroll in treatment because these facilities receive thousands of applications annually and have limited capacity.
To qualify for reduced-cost or free treatment at a state-funded Arlington rehab center, you'll likely need to show proof of residency, income status, and your lack of insurance.
Do Medicare and Medicaid Cover Addiction Treatment?
Medicare and Medicaid provide coverage for alcohol and drug rehab in Arlington at approved treatment facilities. In Virginia, Medicaid covers a wide variety of medically necessary addiction treatment services, including:4
Medical withdrawal management (medical detox)
Residential/inpatient treatment
Partial hospitalization and intensive outpatient programs
Standard outpatient programs
Medication-assisted treatment for opioid use disorders
Peer support services
Early intervention, care coordination, and case management services
Medicare also covers many of the same medically necessary addiction treatment services as Medicaid. However, Medicare has four parts (A, B, C, and D) that each provides coverage for different services.5 Covered services and the amount Medicare will pay for those services depend on the plan you have. According to the Substance Abuse and Mental Health Services Administration, 22 addiction treatment facilities within 10 miles of Arlington accept Medicare, and 36 accept Medicaid.6
Does Private Insurance Cover Addiction Treatment?
Private insurance, including marketplace plans, typically covers addiction treatment and mental health services. Under the Affordable Care Act, private insurance providers must cover these services, at least in part, because they're considered essential behavioral health benefits.7
If you have a private insurance policy, the treatment services it covers and the extent of coverage you have depend on your provider and plan. Some rehab facilities may not be in-network with your provider, so you must verify your insurance coverage before choosing a treatment center. If you need help verifying your coverage at Arlington drug rehabs or alcohol rehabs, you can call our helpline at 800-926-9037 (
Who Answers?) for 24/7 assistance.
Popular Alcohol and Drug Rehab Centers in Arlington
National Capital Treatment and Recovery
National Capital Treatment and Recovery is a CARF-accredited drug and alcohol rehab in Arlington serving adults with substance use disorder. This facility specializes in comprehensive clinical assessments and gender-specific residential programs, and day/evening outpatient programs. Dual diagnosis treatment, behavioral therapies, 12-step facilitation therapy, and individual and group counseling are included as part of treatment. Medication-assisted treatment and medication management are also available for persons who require pharmacotherapy.
Virginia Hospital Center
Virginia Hospital Center is part of the Mayo Clinic Care Network and the only hospital-based behavioral health treatment center in Arlington. This facility offers inpatient treatment and outpatient programs for substance use and co-occurring mental health disorders, as well as medical detox programs. Comprehensive substance use and mental health assessments, medication-assisted treatment, family therapy, sensory modulation therapy, holistic therapies, and alumni programs are available at this treatment center.
Kolmac Outpatient Recovery Centers Arlington
Kolmac Outpatient Recovery Centers Arlington is a CARF-accredited alcohol and drug rehab in Arlington that offers on-site evaluations, detox support, intensive outpatient programs (IOPs), and standard outpatient rehab. This facility also offers evaluations, detox, IOPs, and standard outpatient treatment via telehealth programs. Continuing care is also available through this rehab center, both for program graduates and persons who need additional recovery support after graduating from other treatment facilities.
Arlington County Behavioral Healthcare
Arlington County Behavioral Healthcare provides sliding-scale addiction and mental health services for eligible Arlington residents who need access to affordable care. This facility offers assessments for both substance use and mental health disorders, as well as outpatient rehab for substance use disorders. Dual diagnosis treatment, medication-assisted treatment, relapse prevention services, perinatal treatment, jail-based treatment services, and peer support groups are available. Residential programs for persons with serious psychiatric disorders are also accessible here.
What to Expect at Drug and Alcohol Rehab
Addiction care exists on a continuum that offers a variety of treatment services to meet the individual needs of people in every stage of recovery. On this continuum, various intensities include early intervention, medical detox, inpatient treatment, partial hospitalization programs, intensive outpatient programs, standard outpatient treatment, and aftercare support.
When you begin rehab, the level of care you'll start at depends on your addiction status, mental health status, needs, and other factors. As you work through recovery, you'll move along the continuum of addiction care based on your needs and your provider's recommendations.
Receiving an Intake Assessment
The first step in the addiction treatment process is identifying your unique recovery needs so your provider can customize a treatment plan that meets them. To identify those needs, you'll undergo a substance use assessment with your doctor or with an addiction professional at the rehab facility you select. This comprehensive evaluation is a clinical tool that determines the severity of your addiction, so your provider can place you in the appropriate level of care. Your assessment may also include questions to identify whether you have any co-occurring mental health concerns that require dual diagnosis treatment.
During your evaluation, you'll answer questions about your alcohol and/or drug use patterns, history of addiction, and mental state, so your provider can diagnose your condition. You may also answer questions about your employment and financial status, medical status, family situation, and other personal details that help determine your treatment needs.
All of the information you supply during your assessment allows your treatment provider to create a highly customized plan of care that closely addresses your needs.
Drug Detox Services
When you stop using alcohol or drugs, you'll likely experience withdrawal symptoms as your body begins its natural detoxification process. These symptoms can be highly distressing or even dangerous, especially if you have a lengthy history of substance use. A medical detox program can keep you comfortable throughout the withdrawal process and help your body eliminate toxic substances as safely as possible.
In an inpatient detox program, medical and addiction professionals provide around-the-clock supervision and support, which may include IV fluids and medications, depending on your needs. You may also receive psychiatric monitoring and support throughout your stay. These supportive services will allow you to achieve a substance-free, medically stable state before you transition to structured addiction treatment.
Be aware that although medical detox is part of the continuum of addiction care, it is not a substitute for inpatient or outpatient rehab. Only formal rehab programs provide individualized treatment that addresses the many underlying factors that lead to and shape addiction.
Inpatient Drug Rehab in Arlington
Inpatient Arlington alcohol rehabs and drug rehabs provide 24/7 supervision and highly structured, evidence-based treatment for addiction and co-occurring disorders. In an inpatient rehab program, you'll live on-site at the treatment facility for 30 to 90 days, or even longer, depending on your needs. Throughout your stay, you'll have access to medical and addiction professionals, as well as a wide variety of therapies and supportive services, which may include:8
Medication-assisted treatment or medication management
Behavioral therapies, such as contingency management, cognitive behavioral therapy, 12-step facilitation therapy, and family therapy
Peer support groups
Vocational and life skills training
Substance use and relapse prevention education
Individual and/or group therapy
Aftercare planning and resources
Some inpatient rehab facilities also offer alumni programs for graduates and recovery housing for people who need help transitioning to independent life after treatment. This intensive level of care may be highly beneficial for you if you have a serious substance use disorder or don't have a supportive home environment. Because inpatient treatment is immersive, it can allow you to avoid distractions, triggers, and stressors, so you can dedicate yourself to recovery. Having continual access to addiction experts can also help ensure your treatment plan is properly customized and adjusted as necessary to meet your needs.
Step-Down Care
After inpatient rehab, you may move on to a "step-down" outpatient treatment program. These types of programs provide structured care at various intensity levels, allowing you to continue building on the skills you learned in residential treatment. Depending on your needs, your provider may recommend one of the following levels of care:9
Standard outpatient treatment: Standard outpatient treatment is the least intensive level of addiction care and typically involves just a few hours of therapy per week. You'll likely attend one to two weekly meetings and receive substance use and relapse prevention education in this type of program.
Intensive outpatient program (IOP): IOPs consist of many of the same evidence-based therapies as PHPs but provide fewer hours of weekly treatment. These programs consist of individual and group therapy, and treatment is provided by a multidisciplinary team of medical, psychiatric, and addiction professionals.
Partial hospitalization programs (PHPs): PHPs provide the most intensive outpatient care, with hospital-based treatment sessions lasting several hours per day, five to seven days per week. These programs include individual and group therapy, evidence-based behavioral therapies, and medical care for those who need it.
You can live at home or in recovery housing while engaged in outpatient treatment, so you may be able to work or go to school. However, PHPs require a large time commitment and typically take place during the day, so you may have little time for outside activities.
Although outpatient rehab programs often serve as step-down care after inpatient treatment, they can also function as first-line treatment, depending on your needs. Starting treatment in a PHP or IOP may be possible if you don't require 24/7 supervision and have a strong support system at home.
Aftercare and Relapse Prevention
Aftercare is any type of ongoing care you receive after completing your rehab program. This type of care aims to help you avoid relapse and support you as you transition back to normal, daily life. Many Arlington alcohol rehabs and drug rehabs provide aftercare planning and resources as part of treatment because they understand recovery is a lifelong process.
To ensure your aftercare plan sets you up for success, your treatment team will work with you to identify supportive resources that meet your needs. When you finish rehab, you'll have a customized relapse prevention plan designed to help you stay strong in your recovery. Depending on your needs, aftercare can take many forms, including:10
Ongoing individual and/or group therapy
Counseling and education
Sober-living housing
Medication management
Self-help groups
Recovery support meetings, such as 12-step groups and SMART Recovery
Alumni programs provided by your treatment center
Understand that, although aftercare can help you avoid relapse, addiction is a disease that can have long-lasting cognitive effects. Because of the way addiction affects your brain, you may experience a slip, but that does not mean you have failed. Rather, relapse simply means you need more support to get yourself back on track. Returning to treatment can help you continue making progress toward long-term sobriety.
What to Consider When Choosing the Right Arlington Rehab for You
Each person with addiction has different treatment needs and can benefit from a different rehab program. Some people may prefer a luxury residential setting with upscale amenities, while others may need a more flexible outpatient setting that allows them to continue working. When narrowing your choice of Arlington drug rehabs or alcohol rehabs, you must consider several factors, some of which include:

Program costs: Choose a drug or alcohol rehab in Arlington that works for your budget. If you need help paying for treatment, look for facilities that offer financial assistance or financing.
Treatment setting: Deciding whether you want to enroll in inpatient or outpatient rehab will help you narrow down your treatment center options. If you're unsure which type of treatment you need, an assessment can determine that.
Program features and amenities: If amenities are important to you, consider the features that each facility offers, such as private accommodations, spa treatments, gourmet meals, and recreational facilities.
Treatment philosophy: Some facilities use a holistic approach that integrates evidence-based and alternative therapies into treatment. Others take a faith-based approach to treatment that integrates spiritual practices into care. Think about what you prefer and choose your facility accordingly.
Specialized treatment for certain demographics: Some rehab facilities offer demographic-specific treatment for men, women, veterans, LGBTQ+ persons, and teens. If you think you can benefit from a specialized program, look for facilities that offer this type of care.
Visitor policy: If you want to visit with loved ones during treatment, compare visitor policies and choose a facility with visitation rules that work for you and your family.
What to Look for in a Quality Addiction Treatment Program
High-quality Arlington drug rehabs and alcohol rehabs prioritize adherence to the highest standards of care for addiction. To help ensure your receive effective treatment, look for the following program characteristics, which are indicators of quality care.
Use of Evidence-Based Practices
Evidence-based addiction therapies and practices are proven to help patients achieve abstinence or a clinically meaningful reduction in drug and/or alcohol use. Some of these therapies include cognitive-behavioral therapy, contingency management, motivational enhancement therapy, family therapy, dual diagnosis treatment, and medication-assisted treatment.11

Individualized Treatment Plans
Effective rehab treatment caters to the needs of the individual and not their drug or alcohol use.10 You should look for the use of individualized treatment plans in a quality program to ensure that the treatment plan will be tailored to your needs and preferences. An individualized plan will also utilize your strengths, resources, potential, and ability to maintain recovery.13
Customized Treatment Planning
Your treatment plan should be closely tailored to your unique needs because there is no one-size-fits-all approach to addiction treatment. To ensure you receive individualized care that addresses your medical, emotional, psychological, cultural, and social needs, look for programs that provide personalized treatment planning. These programs should also assess your treatment plan as you work through recovery and modify it as necessary.
Licensed and Certified Staff
Addiction treatment programs provide behavioral health and medical care, so all staff members delivering treatment should be properly qualified to do so. Look for facilities where treatment providers hold the appropriate licensing and certifications to provide therapeutic services.
Aftercare Planning
Aftercare is a crucial step in the treatment process that provides invaluable relapse prevention resources and support. Look for programs that include individualized aftercare planning as part of treatment, so you'll have a relapse prevention plan when you finish rehab. You may also want to look for programs that provide aftercare resources, such as alumni groups or sober-living housing, depending on your needs.
Low Provider-to-Patient Ratio
Effective addiction treatment hinges on highly personalized and attentive care. Rehab programs that have low staff-to-patient ratios can provide this type of care because treatment experts can spend more time with each patient.
Family Involvement in Treatment
Your family can play an integral, supportive role in your recovery. If you involving your loved ones in your recovery is important to you, look for programs that provide family therapy, counseling, and education. These services can help your family understand and support you, and you work through treatment and transition back to day-to-day life.
Should I Travel to Arlington for Alcohol and Drug Rehab?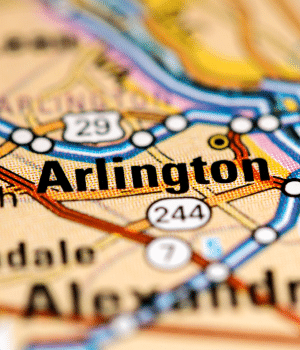 Traveling to an alcohol or drug rehab in Arlington may benefit you if you need to remove yourself from everyday triggers and situations that could interfere with your recovery. Relocating for rehab may also be necessary if your local area does not offer the treatment resources you need. Ultimately, whether or not you should travel depends on several factors, including your insurance coverage, financial status, treatment needs, and personal preferences.
Neighborhoods in Arlington to Consider for Rehab
If you're ready to enroll in an Arlington rehab facility, consider treatment centers located in areas of the city that will not be triggering. Some neighborhoods you may want to think about include Ballston, which is known for its many research, technology, and science facilities. This highly walkable area of town also has easy access to public transportation if you need it.
Columbia Pike is another area to consider as this neighborhood is known for its walkability, unique and vibrant feel, green spaces, cultural diversity, and year-round farmer's market.
Drug and Alcohol Laws in Arlington, Virginia
Arlington Drug Court Program: Arlington County Drug Treatment Court offers an alternative to incarceration for eligible, non-violent offenders who reside in Arlington County. This five-phase program provides an integrated system of judicial supervision and addiction treatment and requires a two-year commitment. Upon successful completion of the program, participants can have their case dismissed and expunged.12
Arlington Naloxone Access: In Arlington, life-saving naloxone is available over the counter without a prescription under Virginia's standing order. Free training is also available on how to recognize an overdose and administer naloxone to someone in need.13
Virginia Good Samaritan Law: This state law protects individuals who, in good faith, seek emergency help for an overdose, either for themselves or someone else. After reporting a suspected overdose, such persons cannot be arrested or prosecuted for possession or use of illicit substances or paraphernalia.14
Choosing the right addiction treatment program can be difficult, especially if you're searching online for "drug rehabs near me" or "alcohol rehabs near me." If you'd like more information about Arlington rehab facilities, we're here to help. Call our 24/7, free helpline at 800-926-9037 (
Who Answers?) to speak with a treatment support specialist who can help you explore your treatment options.
Resources