Newport News Drug and Alcohol Statistics
When it comes to alcohol use, residents of Virginia report a higher average than America as a whole. Here are the stats:1,2,3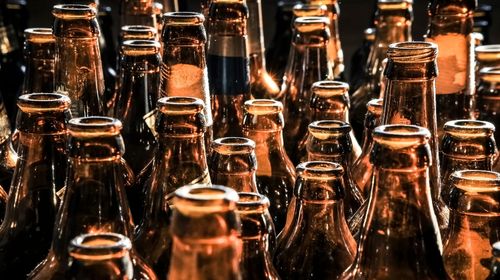 Binge Drinking
Over 23% of Virginia residents engaged in heavy drinking or binge drinking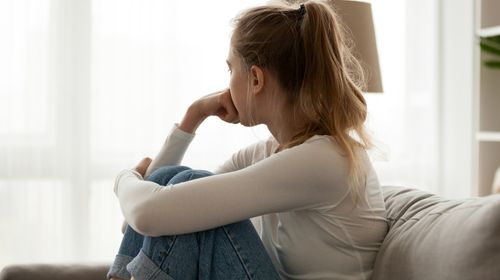 Alcohol Use Disorder
Over 10% of Virginia residents had alcohol use disorder.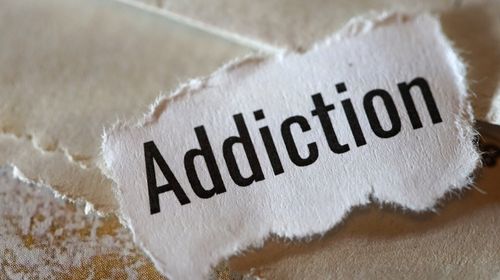 Substance Use Disorder
13% of Virginia residents had a substance use disorder.
Cost of Drug and Alcohol Rehab in Newport News, VA
The cost of Newport News alcohol rehabs and drug rehabs can vary greatly depending on multiple factors like the type of treatment you receive. Types of treatment for drug and alcohol addiction include:4
Detoxification
Residential inpatient
Short-term and long-term outpatient care
Telehealth
Ongoing counseling therapies.
Rehab costs vary in price from $0 all the way up to thousands of dollars. Free treatment centers are often funded by the state, while more expensive facilities offer resort-like accommodations and amenities.
Free Treatment Options in Newport News, VA
There are treatment centers that offer care for free and others that may provide financial assistance for those that need it. To see a list of state-funded rehabs in your area, visit the government website, Substance Abuse and Mental Health Services Administration (SAMHSA), and search the directory of free rehabs in Virginia.5
You may need to prove that you are a resident in Virginia or provide income information to qualify for free treatment.
Free treatment centers provide quality, evidence-based care for all patients, although they often have fewer amenities than private facilities.
Health Insurance
If you do not qualify for free treatment, there is also the option of using insurance coverage to help pay for treatment. Thanks to the Affordable Care Act (ACA), all state-funded insurance policies, including Medicaid and Medicare, are required to provide coverage for addiction treatment.6
To qualify for Medicaid, you must be part of an eligible group including low-income individuals, pregnant women, children, or those receiving Supplemental Security Income (SSI).7
To qualify for Medicare, you must be an American citizen over 65 years or have a qualifying disability.8
Most private insurance policies also cover at least part of treatment costs. Talk to your insurance provider directly to find out details of your coverage.
Rehab Scholarships and Sliding Scales
There are still other options to help you pay for treatment. Many centers offer scholarships that are paid by public funds or private donors. Sliding scale fees are another option, where a center will consider your income as a factor in your costs.
Should I Travel to Newport News for Drug and Alcohol Treatment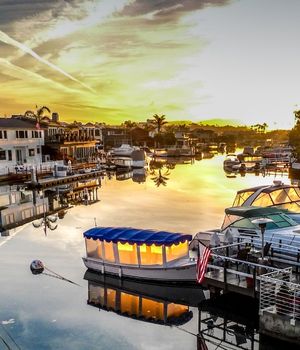 How do you know if traveling to Newport News for drug and alcohol treatment is the best decision? Some things to consider are:
Whether the treatment you need is offered in Newport News
If you have friends or family in Newport News that you want to be near during rehab
What services your insurance covers in Newport News
If you would like to attend rehab somewhere other than the area you live and you choose Newport News for privacy reasons
Neighborhoods in Newport News for Drug and Alcohol Rehab
Newport News has many beautiful neighborhoods to consider when looking for treatment in Virginia. Here are just some of the options in the area.
Hilton Village
Hilton Village has a rich history. It was originally built to house workers from Newport News Shipbuilding during World War I. This neighborhood looks like an English-style village and it is located along the James River.
Hidenwood
Developed as a lovely neighborhood in the 1950s, Hidenwood is located just southwest of the downtown area, along the James River. Many of the houses also have kept their charming, historic qualities with quaint shutters and brick exteriors. It has access to several rivers and lakes, so it's perfect if you love water.
Port Warwick
This neighborhood has a traditional village feel where residents can walk from home to work or to shops and restaurants. Port Warwick combines the look of a historic old town center with modern construction. The heart of this neighborhood is Styron Square which is surrounded by hair salons, restaurants, and upscale homes.
Beechwood
This neighborhood is surrounded by water on almost every side, so it is perfect if you love being around picturesque settings and out in nature. Beechwood is not a large neighborhood and has a small-town feel to it. You will have to drive a short distance to reach any shopping or dining options, which makes this area a quiet and peaceful place to stay.
How Do I Choose a Drug or Alcohol Rehab?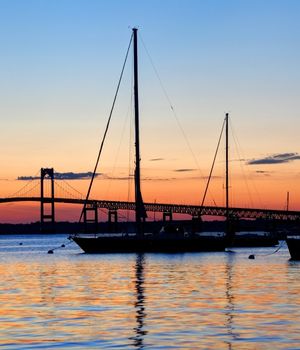 When you search for "local alcohol rehabs," you may be overwhelmed by the options available in Newport News.
A great first step in making a decision is to have a substance abuse assessment to determine exactly what your treatment needs are. You can have an assessment done by your regular doctor or visit a local rehab center and ask for an assessment there. Based on the evaluation, they may recommend specialized care or specific types of treatment.
Once you know more about what you are looking for, there are still things to consider in making your decision. Try asking some of these questions to narrow down your choices:9
What type of care has been recommended for you?
Does the rehab cater to any specialized care needs you have?
What does the success rate look like for previous patients?
How does the rehab center respond to relapses?
Is the location convenient for you?
What amenities are you looking for in a treatment center?
What are the program rules regarding visitors?
What are the costs of the program and what financial assistance is available?
Types of Addiction Treatment Programs in Newport News, VA
Treatment programs offered at rehab in Newport News vary widely based on the level of care they provide and any specific population group they are serving.
Levels of Care
The intensity of treatment you receive will vary from program to program. The typical levels you find in rehab centers are:
Inpatient care: This is the most intensive and requires overnight stays at the facility.
Standard outpatient treatment requires the least time commitment to participate, usually requiring only a few hours of meetings per week in individual therapy or support groups. This type of rehab is perfect for someone in long-term recovery who just needs ongoing counseling and life skills coaching to avoid relapsing.
Intensive outpatient programs (IOPs) are more involved than the standard treatment, requiring a few hours of therapy several days a week.
Partial hospitalization programs (PHPs) are the most intensive, with several hours in an inpatient setting each day. Many people enter PHPs after finishing inpatient rehab or detox programs.
Specialized Care
Rehab centers will list any specialized care they offer online. Check to see if a facility you are considering meets any specific needs you have. Some common specialized programs include:
Treatment catered to LGBTQ+ Populations
Christian rehab offering prayer and faith-based counseling
Luxury centers with resort-like amenities
Executive rehab catered to the working professional
Treatment catered to veterans
Dual diagnosis, providing care for multiple conditions simultaneously
Alcohol and Drug Laws in Newport News, VA
The Good Samaritan Law: The Good Samaritan law states that anyone who reports a drug overdose, whether involving themselves or another person, to the police is protected from being charged with minor drug possession. The law is meant to encourage people to contact 911 if they witness a drug overdose without fearing that they will be charged with a crime themselves.

Naloxone Access: In Virginia, anyone can access naloxone by getting a prescription from their doctor, using the standing order written for the general public, or from Virginia's Local Health Departments and some Community Services Boards at no cost.
Seeking treatment is important and shouldn't be hindered by barriers such as the cost of treatment or fear of losing your job. Many programs can help you afford treatment, and laws exist to protect your job while you receive the care you need.
Resources
Substance Abuse and Mental Health Services Administration. (2020). Virginia State-Specific Tables.
Substance Abuse and Mental Health Services Administration. (2017). 2016-2017 National Survey on Drug Use and Health National Maps of Prevalence Estimates, by State.
National Institute on Alcohol Abuse and Alcoholism. (n.d.). Drinking Levels Defined | National Institute on Alcohol Abuse and Alcoholism (NIAAA) (nih.gov). National Institutes of Health.
National Institute on Drug Abuse. (2018). Types of Treatment Programs.
Substance Abuse and Mental Health Services Administration. (n.d.). Single State Agency Directory.
Healthcare.gov. (n.d.). Mental health and substance abuse health coverage options.
Medicaid.gov. (n.d.). Eligibility Medicaid.
Mentalhealth.gov. (n.d.). Health Insurance and Mental Health Services.
National Institute on Alcohol Abuse and Alcoholism. (2021). Treatment for Alcohol Problems: Finding and Getting Help.National Institutes of Health.