Virginia Beach Alcohol/Drug Use Statistics
In Virginia Beach, drug and alcohol misuse has long been a concerning problem for the community.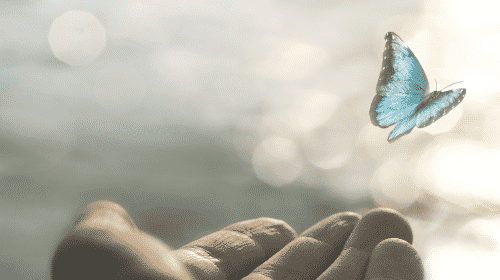 From 2015 to 2016, opioid overdoses increased by more than 150% within the city, while fatalities nearly doubled.1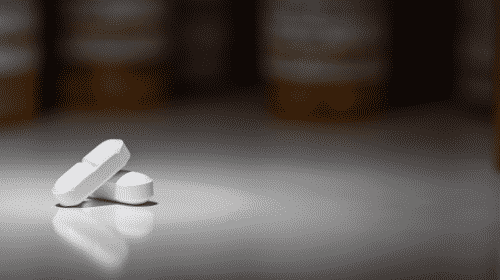 Between 2018 and 2020, there were nearly 17 opioid-related deaths annually per 100,000 Virginia Beach residents.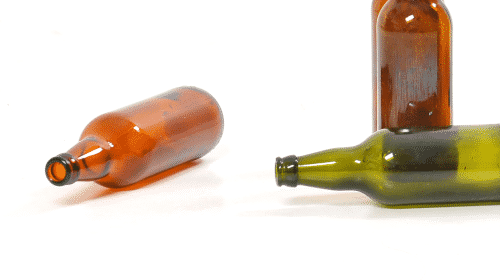 In 2019, just over 19% of the city's residents reported binge drinking at least once in a 30-day period.2
What Is the Cost of Rehab in Virginia Beach?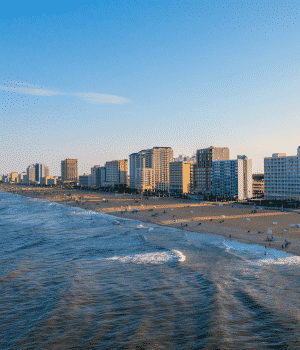 The cost of attending drug or alcohol rehab in Virginia Beach can vary widely depending on the facility you choose, your treatment needs, and how you choose to pay. Variables that affect overall treatment costs include:
Treatment setting (inpatient vs. outpatient)
Treatment program length (30 days vs. 90 days or longer)
Facility amenities (luxury amenities vs. standard accommodations)
Whether you have health insurance
The type of insurance the treatment facility accepts
The type of treatment you need (dual diagnosis treatment, medication-assisted treatment (MAT), medical detox, and other specialized services cost more)
Whether the facility offers any forms of payment assistance
Luckily, you have many ways to pay for alcohol or drug rehab. Even if you think you can't afford treatment, you can still get the help that works for your needs and financial situation.
How to Find Free Rehabs in Virginia Beach
Should you have difficulty covering the cost of addiction treatment, you may qualify for free or reduced-cost services at a state-funded drug rehab in Virginia Beach. State-funded facilities receive funding through tax dollars, which allows them to provide treatment at little to no cost for eligible individuals.
Because state-funded Virginia Beach rehabs are a public health service, their treatment services are available to any Virginia resident. But that does not mean all residents of the state are eligible for free or low-cost services. To qualify, be prepared to show proof that:
If you need help locating state-funded rehabs in Virginia Beach, you can call our 24/7, confidential helpline at 800-926-9037 (
Who Answers?) for free assistance.
Does Insurance Cover Rehab in Virginia Beach?
Yes, most insurance providers and plans provide some degree of coverage for behavioral health treatment services, which include addiction and mental health treatment. The Affordable Care Act and Mental Health Parity and Addiction Equity Act prohibit insurers from limiting behavioral health benefits more other essential benefits.3
Private Insurance
Most private insurance policies provide either partial or full coverage for addiction treatment and mental health services. The 2010 Affordable Care Act expanded coverage for these services, deeming them essential health benefits. By law, marketplace health plans are also prohibited from placing lifetime limits on basic behavioral health care. In general, any limits applied to addiction rehab and mental health treatment services cannot be any more restrictive than limits applied to other medical services.4, 5
Medicaid
Medicaid is a public insurance program that provides health coverage for low-income adults who qualify, pregnant women, children, individuals with disabilities, and the elderly. This type of insurance is jointly funded by the federal and state governments and is required to provide some degree of coverage for addiction treatment. Behavioral health services covered by Medicaid include:6
Screenings
Detoxification
Inpatient treatment
Outpatient addiction rehab
Medication-assisted treatment (MAT) and maintenance medications
Mental health treatment services
Medicare
Medicare is a federal insurance program that provides health coverage for individuals aged 65 or older and some younger individuals with disabilities. This type of insurance does provide coverage for addiction treatment services; however, it only covers what is considered "reasonable and necessary" treatments.
These services typically include screenings, referrals to treatment, inpatient rehab, outpatient treatment, and a few other forms of need-based treatment, depending on the plan. If you have Medicare, you can contact your plan representative to learn more about what your plan covers and to what extent.7
Does My Insurance Plan Cover Addiction Treatment?
If you carry private or public insurance, your plan should provide either partial or full coverage for addiction treatment and mental health services. However, coverage varies by provider and plan, as well as the treatment facility you're considering.
If you need help verifying your insurance coverage at Virginia Beach drug rehabs or alcohol rehabs, you can call our free, confidential helpline at 800-926-9037 (
Who Answers?) for assistance. Alternatively, you can call the number on the back of your insurance card to speak directly with a plan representative about your coverage details.
How to Finance Addiction Treatment in Virginia Beach
If you lack insurance, are underinsured, don't qualify for free treatment, or if all the free drug rehabs in Virginia Beach are full, you can still get help. You have several other methods to pay for drug or alcohol rehab in Virginia Beach, including payment plans, scholarships, and income-based billing arrangements.
Choose a Program that Offers Payment Plans: Some rehab facilities will finance your addiction treatment program and allow you to pay for the full cost of rehab via a fixed payment plan. These payment plans typically work just like any other type of financing and require an application, proof of income, and information about your credit history. If you're approved for a payment plan, you may be able to defer payments until you're discharged from treatment and resume your normal job.
Apply for a Rehab Scholarship: Rehab scholarships provide need-based addiction treatment funding for people who qualify based on their financial situation. This type of funding may be offered in-house by individual rehab facilities or by third-party organizations that partner with drug and alcohol rehabs in Virginia Beach.
Rehab scholarships are awarded on a case-by-case basis, and they may provide partial or complete coverage for treatment at a specific facility. You'll need to apply for this type of funding to be eligible, so be prepared to provide information about your finances and plans for committing to your recovery.
To find scholarships, you can contact local Virginia Beach alcohol rehabs or drug rehabs to ask whether they offer any form of payment assistance. You can also search online for scholarships or check with community assistance organizations that may be familiar with facilities that offer this type of funding.
.
Find a Sliding Scale Rehab Program: Many addiction rehab facilities, particularly non-profits and those funded by the state, offer an income-based payment structure known as sliding scale fees. These facilities only require you to pay what you can realistically afford and assess your income and other situational factors to determine your out-of-pocket treatment costs. If you cannot afford to pay at all, these facilities may not charge you for treatment.

Popular Drug & Alcohol Rehab Centers in Virginia Beach
Recovery for Life
Recovery for Life is a non-profit, faith-based facility that provides affordable addiction treatment services for children, teens, and adults living with substance abuse and compulsive behaviors. This facility offers outpatient treatment programs, mental health counseling, 12-step support, veteran-focused therapy services, and supportive transitional housing for people in need.
H3: BHG Virginia Beach Treatment Center
BHG Virginia Beach Treatment Center is accredited by the Joint Commission and specializes in medication-assisted treatment for alcohol and opioid addiction disorders. Outpatient therapy, family counseling, behavioral counseling, and intensive case management are integral components of this facility's treatment model.
H3: Virginia Beach Psychiatric Center
Virginia Beach Psychiatric Center is a Joint Commission-accredited rehab facility that provides a variety of treatment programs for men and women aged 18 and older. No-cost assessments are available at this facility, as well as detoxification, inpatient treatment, outpatient day treatment, and dual diagnosis care.
H3: Right Path Virginia Beach
Right Path Virginia Beach specializes in treating men and women aged 18 and older who are living with opioid or alcohol addiction. This facility offers dual diagnosis care, MAT, outpatient therapy, and limited holistic therapies as part of its treatment model.
Addiction Treatment Settings
Alcohol and drug rehabs in Virginia Beach offer a variety of treatment programs at varying intensities to accommodate the diverse needs of people with addiction and/or mental health disorders.
Inpatient Rehab
Inpatient rehab takes place in a residential setting, providing a supportive, stable, and immersive environment away from home where you can focus solely on your recovery. While enrolled in a residential program, you'll be required to live at the rehab facility for the duration of your treatment plan. You'll participate in daily addiction therapy, either individually or in a group, and you'll be surrounded by supportive peers who are also working diligently through recovery.
Depending on your needs, your residential stay could be as short as 30 days or 90 days or longer. If your treatment team believes you need more time in rehab, your program duration could extend longer than three months. Often, longer stays result in more positive long-term recovery outcomes.
Partial Hospitalization Programs
Partial hospitalization programs (PHPs) are the most intensive form of outpatient treatment available. These programs involve many of the same therapies as inpatient treatment but do not require you to live at the rehab facility throughout your treatment program.
Instead, you'll travel to and from your treatment sessions, which will take place five to seven days per week. You'll receive several hours of addiction therapy per day, and your program will last as long as your treatment team deems necessary.
PHPs are sometimes used as step-down treatment following inpatient rehab for people who need more time in rehab outside of a residential setting. They can also be used as first-line treatment for substance use and/or mental health disorders.
Intensive Outpatient Programs
Intensive outpatient programs (IOPs) are a step down in intensity from PHPs but provide similar services, including individual and group therapy, relapse prevention education, and support groups. These programs typically provide three to five weekly treatment sessions that involve several hours of therapy per session.
If you have obligations that you cannot put off, such as school, work, or family care, an IOP may be a good option for your situation. This type of program can allow you to receive intensive, individualized addiction treatment while you continue to maintain your normal daily responsibilities.
Standard Outpatient
Standard outpatient rehab typically provides 10 to 12 hours of weekly addiction therapy administered over one to three weekly treatment sessions. As the least-intensive form of rehab, standard outpatient treatment may suit your needs if you have a mild substance use disorder. Low-intensity treatment can also function as a form of step-down care after completion of a higher-intensity rehab program.
Telehealth and Online Addiction Treatment
If you cannot attend in-person treatment at a drug or alcohol rehab in Virginia Beach, you may be able to access professional help through a telehealth program. Online addiction rehab programs provide similar services as in-person programs, including assessments, therapy sessions, peer support groups, and more.
While enrolled in virtual addiction treatment, you'll meet with your providers several times per week via video call. You can access services on any internet-connected device, which can make treatment much more accessible if you cannot travel to a rehab facility for any reason.
Although telehealth addiction rehab programs are available, some insurance companies will not cover this type of treatment. If you're interested in a virtual program and have insurance, contact your provider to verify your coverage.
Medical Detox
Medical detox may be the first step in your recovery from substance abuse if you have a history of alcohol, opioid, barbiturate, or benzodiazepine use. The process of withdrawing from alcohol or drugs can produce highly uncomfortable and potentially dangerous side effects, so medical supervision and care are often necessary.
In a medical detox center, you'll receive 24/7 supervision and care from medical professionals and addiction experts. Depending on your needs, you may receive IV fluids, as well as medications that reduce substance cravings and minimize withdrawal side effects.
Although medically supervised detox will help you safely rid your system of toxic substances, it is not a substitute for formal addiction treatment. When you complete detox, the next step in your recovery will likely be inpatient or intensive outpatient care.
Specialized Rehab in Virginia Beach for Various Populations
Each person with addiction and/or mental health disorders has unique needs. High-quality, effective treatment should reflect those needs, which is why many alcohol and drug rehab facilities offer programs for specific populations.
Veteran Rehab
Substance use disorders among veterans are common, as are co-occurring mental health disorders, such as depression and post-traumatic stress disorder.8 Many rehab facilities recognize that former military members have special needs in addiction treatment and offer programs that cater specifically to those needs.

Veteran-specific alcohol and drug rehab in Virginia Beach not only provides an invaluable source of peer support but also specialized, integrated treatment for co-occurring disorders. These facilities also employ assessment and therapy staff who are highly trained in the evaluation and treatment of challenges unique to veterans.
LGBTQ+ Rehab
Studies suggest that LGBTQ+ individuals have twice the risk of developing a substance use disorder than people who are not part of this community. Research also indicates that rehab programs designed specifically for LGBTQ+ individuals produce better long-term recovery outcomes than standard treatment programs.9

LGBTQ-specific addiction treatment programs are designed to provide a safe, encouraging space for LGBTQIA+ individuals to seek treatment without discrimination. Such programs are highly sensitive to struggles, health risks, gender identities, and these individuals' increased risk of co-occurring mental health disorders.
Men-Only Rehab
Men have a higher likelihood of using all types of illicit substances and developing alcohol use disorder.10 Men with addiction and/or mental health disorders may also find it difficult to fully express their needs while engaged in an addiction treatment program due to societal expectations.11

Virginia Beach rehab programs tailored specifically for men provide a supportive environment that encourages men to openly share their feelings and struggles related to addiction. These programs not only provide invaluable support from peers in similar situations but also a space where men can feel free to work through recovery without gender bias.
Women-Only Rehab
Women also have unique needs in addiction treatment. Research shows that women respond differently than men to drug and alcohol use and can develop addiction more quickly and with less substance use. Studies also suggest that women experience more intense substance cravings throughout treatment and have a higher likelihood of relapse after rehab.12 Often, women who enter rehab also have caretaking responsibilities at home, which can further complicate the recovery process.

Women-specific rehab programs are carefully designed to accommodate the unique needs of women with addiction and/or mental health disorders. These programs not only help women overcome common barriers to treatment but also provide a safe environment where individuals can feel supported in expressing their needs. Many women-specific programs also offer childcare and parenting education to support parents in their recovery journey.
Teen Rehab
Teens experience a wide variety of social, emotional, and developmental changes as they mature and transition to adulthood. Research shows that substance abuse and mental health issues often emerge during this period of a person's life. It's also common for teens with mental health disorders to have co-occurring substance use issues. As such, adolescents can benefit from specialized treatment that addresses both addiction and mental health issues simultaneously.13

Teen-specific rehab programs provide integrated treatment for substance abuse and mental health disorders, including depression, anxiety, ADHD, and trauma-related disorders. These programs are also sensitive to the unique cognitive, developmental, and emotional changes that adolescents experience and tailor treatment to accommodate those changes.
Should I Travel to Virginia Beach for Drug and Alcohol Rehab?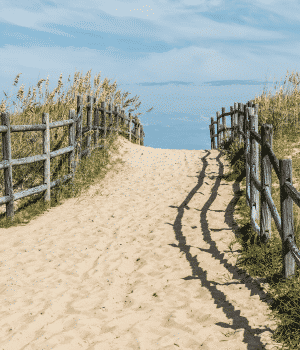 Whether you should travel to an alcohol or drug rehab in Virginia Beach depends on your treatment needs, financial situation, and ideal recovery environment. If you'd like to focus more deeply on your recovery, traveling can help you do that. You'll be far from normal triggers and social situations that may interfere with your recovery and in a new environment that can inspire positive change. You may also want to consider traveling if your insurance will cover your treatment or if family or friends in the area can support you throughout your recovery.
Neighborhoods in Virginia Beach to Consider for Treatment
Coastal Virginia Beach is home to seven districts that each have something unique to offer. Some of the neighborhoods include:
Sandbridge, which is located just south of the boardwalk, offers a relaxing, serene escape that's slow-paced and perfect for outdoor activities.
Oceanfront, the action hub of the city, is home to Virginia Beach's famous three-mile boardwalk, as well as wide, sandy beaches and a plethora of entertainment opportunities.
Chesapeake Bay, located on the northern side of the city, is known for its local, laid-back vibe and inviting beaches that are perfect for swimming and outdoor sports.
No matter where in Virginia Beach you choose to enroll in treatment, you'll have an opportunity to connect with nature, which may assist in your recovery.
Alcohol & Drug Laws in Virginia Beach
Virginia Good Samaritan Overdose Law: In March 2021, the State of Virginia passed its Good Samaritan law to reduce the high instance of overdose-related deaths throughout the state. Under this law, individuals who report a suspected drug overdose to police or emergency medical personnel will not be arrested or prosecuted for consumption or possession of illicit substances.

However, this law's protections are limited to individuals who would only be charged with a drug-related misdemeanor in such a situation. People who report an overdose while in possession of large quantities of illicit substances that appear to be for trafficking are not protected from felony arrest or prosecution.

Protections for Employees Who Voluntarily Enroll in Treatment: Under the Family and Medical Leave Act (FMLA), employees in the state of Virginia who voluntarily enroll in rehab may take up to 12 weeks of unpaid leave without worrying about job loss. The FMLA also stipulates that employees who have employer-sponsored group health benefits must continue receiving those benefits during their period of unpaid leave.14
Virginia Drug Treatment Court Act: In many Virginia courts, individuals convicted of nonviolent drug-related crimes are put on probation and required to attend addiction treatment rather than being incarcerated. In an effort to reduce drug use, addiction, drug-related crimes, and drug-related family separation, the state implemented this act in 1995. However, the establishment of drug courts is ultimately up to local officials' discretion in each district.15
Aftercare Options for Post-Rehab Success
Aftercare is essential for long-term relapse prevention because addiction recovery is a lengthy process that requires ongoing support long after your formal rehab program concludes. This type of care may involve participation in various support group meetings, such as Narcotics Anonymous, Alcoholics Anonymous, and non-12-step groups like SMART Recovery.
Depending on your needs, aftercare may also involve additional relapse prevention planning and education, individual counseling sessions, vocational training, maintenance medical care, or ongoing therapy.
If you need a stable, substance-free place to live when your treatment program ends, your aftercare plan may also include sober living housing. This type of residence provides a stable, supportive environment designed to help you gradually transition back to independent living without resuming drug or alcohol use.
No matter what type of addiction and/or mental health disorder you may be living with, there is an alcohol or drug rehab in Virginia Beach to suit your needs. If you need assistance finding the best program for your situation and budget, we're here 24/7 to help. Please call our free, confidential helpline at 800-926-9037 (
Who Answers?) to speak with a treatment support specialist about your rehab options.
Resources