Expert Insights

All the stories in the news about opioid addiction and the number of fatalities can get depressing, if I'm being honest. But there are people out there who read the stories and they decide to do something about it. Alicia Venable from Richmond, VA is one of those people. She created a nonprofit called Venable Community Services, as she understands personally how hard it is to overcome addiction. She takes it personally, which is why she hits the streets in Richmond doing outreach with the homeless and with those recently released from jail. She also frequents the streets of public housing to spread the message that there is hope to overcome addiction. To say I admire this woman and her passion to help others grasp recovery is a gross understatement.

~ Nikki Seay
Top 5 Drug Rehabs in Richmond, Virginia
Below are the top five addiction treatment centers in Richmond based on the following criteria:
Offering evidence-based treatment
Accreditation
Certifications
Client testimonials / reviews
McShin Foundation
McShin Foundation, located in Richmond, Virginia, is a rehab program that serves individuals from jails, prisons, and institutions that have a history of relapse by providing them with treatment and aftercare programs to better equip them for a life of recovery. They are open seven days a week and host relapse prevention groups, support groups, 12-step meetings, family education, faith-based resources, and holistic approaches to recovery.

McShin Foundation specializes in:

Residential
Outpatient
Medication Assisted Treatment

Location and contact information:
2300 Dumbarton Road
Richmond, VA 23228
(804) 249-1845
The Coleman Institute
The Coleman Institute, located in Richmond, Virginia, offers customized programs that help people detoxify and stabilize from the effects of opiates and alcohol in as few as three days. They have a 98% completion success rate and can provide medication assisted treatment as needed.

The Coleman Institute specializes in:

Treatment programs are supported by:

Location and contact information:
204 North Hamilton Street
Richmond, VA 23221
(877) 773-3869
Rubicon Women's Treatment
Rubicon Women's Treatment Community is a private rehab located in Richmond, Virginia. They specialize in the treatment of alcoholism, opioid addiction, substance abuse, and dual diagnosis. A young adult track is available.

Rubicon Women's Treatment specializes in:

Location and contact information:
2825 Rady Street
Richmond, VA 23222
(855) 399-2157
CleanSlate Outpatient Addiction treatment program
Clean Slate Outpatient Addiction Medicine offers opioid addiction and alcohol addiction treatment in the area of Norfolk, Virginia. They strive for inclusion and support LGBTQ communities, minorities, women, those with disabilities, and various religious backgrounds. In person and telehealth is available.

CleanSlate Outpatient Addiction treatment program specializes in:

Outpatient
Medication Assisted Treatment
Telehealth

Treatment programs are supported by:

The Commission on Accreditation of Rehabilitation Facilities

Location and contact information:
1510 N 28th St Suite 101
Richmond, VA 23223
(804) 521-0050
Archstone Counseling and Treatment
Archstone Counseling and Treatment provides intensive outpatient services for individuals struggling with substance use disorder, trauma, and complex behavioral issues in Richmond, Virginia. Specialty care is offered through EMDR and neurofeedback for those interested in treating trauma through a neuroscientific approach.

Archostone Counseling and Treatment specializes in:

Intensive Outpatient
Dual Diagnosis

Location and contact information:
1007 Peachtree Boulevard
Richmond, VA 23226
(804) 288-1788
How Does Richmond Compare in Alcohol and Drug Use?
If you're looking for accredited alcohol and drug rehab centers in Richmond, you have more than 50 options available to you. Within the city, you can access a full continuum of care for addiction treatment, from comprehensive assessments and medical detox to inpatient care, outpatient rehab programs, and aftercare services. No matter your income status or where you're at in your recovery journey, you can easily find a program that meets your needs and budget.
Richmond is the capital city of the State of Virginia and has one of the highest fatal opioid overdose rates of all cities in the state. According to Richmond City Health District assessments, heroin-use mortality rates are consistently higher within the city than in the surrounding counties.1 Other noteworthy alcohol and drug use statistics in the Richmond area include:2,3,4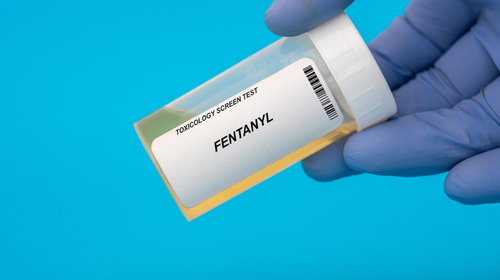 In the first half of 2021, 128 people died from overdose in Richmond – 89% involved fentanyl.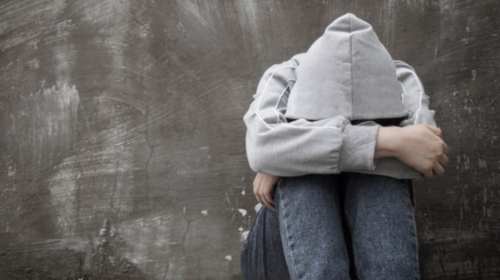 In 2020, Richmond saw 155 fatal overdoses, more than double the number in 2019.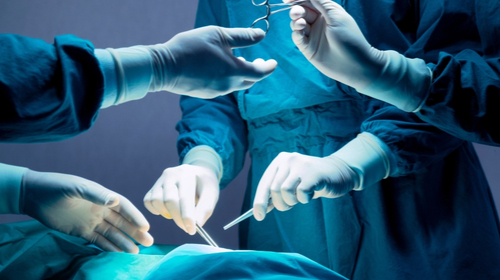 In 2020, 76 out of every 10,000 ER visits in Richmond County involved a drug overdose.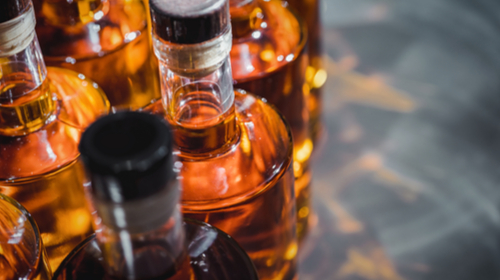 From 2016 to 2020, Richmond County saw 40 alcohol-related deaths per 100,000 residents.
How Expensive is Drug Rehab in Richmond?
What you'll pay for alcohol or drug rehab in Richmond will vary based on several factors, including:
The treatment setting that's best for your needs (inpatient vs. outpatient)

The amenities and features the treatment center offers

The length of your  program

The insurance providers and plans a particular rehab facility accepts

Whether a facility offers any type of payment assistance

Depending on the facility you choose as well as other variables, your program could cost very little or may cost tens of thousands of dollars per month. At some facilities, treatment may even be free, depending on your financial status. If you need help paying for rehabilitation, some treatment centers offer scholarships to reduce program costs. Financing programs may also be available that split your costs up into manageable monthly payments.
Are There Low-Cost and Free Drug Rehab Centers in Richmond?
State-funded drug and alcohol rehabs in Richmond receive funding from the State of Virginia and may also receive funding through federal grants. These subsidies allow such facilities to provide evidence-based addiction treatment at little to no cost for low-income persons, homeless individuals, and other eligible persons in need.
Your eligibility for reduced-cost services at state-funded centers typically depends on your addiction status, income, insurance status, and residency status. If you qualify to enroll, you may be placed on a waiting list for entry,  as state-funded facilities receive limited annual funding and receive thousands of applicants yearly. Be aware that, at many facilities, priority may be given to certain populations, including but not limited to persons with HIV or AIDS and pregnant women.
Do Medicare and Medicaid Cover Rehab Center Costs?
Both Medicare and Medicaid do indeed cover care at drug and alcohol rehabs and detox centers in Richmond. If you have either of these public insurance plans, your policy should cover medically necessary assessments, inpatient and outpatient care, medication-assisted treatment (MAT), and individual and group therapy. Other services may also be covered, depending on the plan.6,7
However, Medicaid operates at the state level. Although it's subject to federal guidelines, each state determines the type and extent of coverage that Medicaid plans provide. Medicare, on the other hand, operates at the federal level and has four parts (A, B, C, and D). Each part provides coverage for different services, and the extent of coverage can vary depending on the plan.
Within 10 miles of Richmond, 13 addiction treatment centers accept Medicaid, and seven accept Medicare, according to the Substance Abuse and Mental Health Services Administration.8
Does Private Insurance Cover Addiction Treatment?
If you have private health insurance, it should cover addiction treatment. Under the Affordable Care Act and the Mental Health Parity and Addiction Equity Act, private insurers must provide at least basic coverage for behavioral health services. These services include both addiction and mental health treatment.9
However, the amount of coverage you have depends on your plan's specific behavioral health benefits, whether a rehab facility is in-network with your plan and other factors. Be aware that even if your policy provides full coverage for addiction treatment, it may require you to pay a deductible before your coverage starts. Depending on your plan's extent of coverage, you may have an out-of-pocket copay or may need to pay for certain services in full.
Choosing the Right Level of Care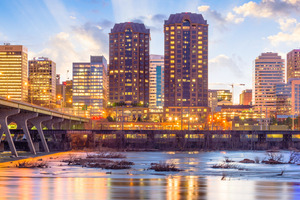 Addiction treatment involves a continuum of care designed to meet the unique needs of persons at all stages of recovery. This continuum of care helps ensure that each patient receives the appropriate intensity of care for their addiction and mental health status.
Levels of care on the addiction treatment continuum include assessments, medically supervised detox, inpatient and outpatient care, and aftercare support. Depending on your needs, you'll begin rehab at a specific level of care and move through the continuum of care over time.
Medical Detox
Medical detox, also known as medically managed withdrawal, is a program that can help you withdraw from alcohol and/or drugs as safely as possible. When you stop using toxic substances, your body begins the natural process of detoxification. This process gradually eliminates drugs and/or alcohol from your system and can produce highly uncomfortable and potentially hazardous withdrawal side effects.
In a medical detox program, you'll stay in an inpatient facility where you'll receive 24/7 supervision and support from medical, addiction, and psychiatric professionals. Depending on your needs, you may receive medications and IV fluids to minimize your withdrawal symptoms and keep you comfortable and stable.
After completing detox, which lasts a few days to a few weeks, depending on your addiction status, you can transition to a structured rehab program. Although medical detox will allow you to rid your body of substances and achieve a medically stable state, it is not a substitute for proper addiction treatment.
Inpatient
Inpatient drug and alcohol rehab in Richmond involves living at a residential facility for 30 to 90 days while you participate in evidence-based addiction therapies. However, your stay may last longer than three months if your team believes you can benefit from continued supervision and intensive, highly structured care.
If you have a serious substance use disorder, inpatient treatment offers many benefits that can help you heal from the effects of addiction. This highly supervised and structured level of care provides a secure, supportive environment where you can focus on recovery without distractions.
The immersive setting can also allow you to dedicate yourself to understanding your substance use patterns and developing healthy coping skills. Surrounding yourself with peers who are working through recovery can also provide you with invaluable support, encouragement, and understanding.
Outpatient
Depending on your needs, you may transition to an outpatient program for step-down care after you complete inpatient treatment. Outpatient rehab programs provide structured, individualized therapy that helps you build upon the skills you learned in inpatient rehab in a more independent setting. These programs are offered at the following intensity levels:11
Standard outpatient treatment: These programs provide low-intensity addiction treatment that typically consists of group counseling, relapse prevention education, and substance use education. Most programs provide no more than 10 hours of care per week and one to two weekly sessions. Low-intensity programs may serve as a form of aftercare, providing resources and support that can help you avoid relapse and stay strong in long-term recovery.

Intensive outpatient programs (IOPs): IOPs involve many of the same therapies as inpatient programs and PHPs but require a smaller time commitment. These programs typically provide three to five days of treatment per week and can last a few weeks to several months. Individual counseling is typically provided, but IOPs tend to focus more on group therapy. Evening sessions may be available to accommodate work or school commitments.

Partial hospitalization programs (PHPs): PHPs take place in a hospital setting and provide up to 20 hours of treatment per week, usually during the day. These programs provide highly individualized care that includes medical services, evidence-based individual and group therapies, and dual-diagnosis treatment for those who need it. You'll participate in five to seven weekly sessions, and each session will last several hours per day.

Aftercare
Addiction recovery is a lifelong process that continues long after your program ends. When you transition out of rehab, you'll likely encounter triggers and stressors that challenge your recovery. An aftercare plan provides ongoing support and care to help you cope with challenging situations and avoid relapse.
Many Richmond alcohol rehabs recognize the need for post-rehab support and provide individualized aftercare planning as part of treatment. Depending on your needs, your aftercare plan may include a variety of supportive services, such as:12
Sober-living housing
Recovery support groups, such as AA, NA, or SMART Recovery
Individual and/or group therapy or counseling
Alumni programs provided by your facility
Ongoing medication-assisted treatment or medication management
How to Choose the Right Richmond Drug Rehab for You
As you research Richmond detox centers and drug and alcohol rehabs, think about your needs, preferences, and priorities.
Some factors to consider when choosing a facility include:
The type of treatment you need: Whether you need inpatient or outpatient care will allow you to narrow down your options. Your pre-treatment assessment will help you determine which setting is best for your needs.
Location: Determine if you prefer a more urban, downtown setting or a facility that's more remote and secluded.
Cost of treatment: Consider whether rehab centers accept your insurance or offer financial assistance that can help you pay for your rehab program.
Visitation rules: If you want to spend time with family, choose a facility that has a visitor policy that works for you and your loved ones.
Amenities: If amenities are important to you, think about which ones you'd like access to. Private rooms, spa treatments, gyms, recreational outings, and organic meals can enhance your experience and help you feel more comfortable.
Specialized treatment services: If you need care for a co-occurring mental health condition, look for facilities that offer dual diagnosis care. Some facilities also offer specialized programs for certain demographics, such as veterans, LGBTQ+ persons, and teens. Gender-specific treatment is also common.
What to Look for in a Quality Treatment Program
As you consider alcohol and drug rehabs in Richmond, look for programs with specific qualities that indicate adherence to a high standard of care. The following factors are good indicators of a high-quality addiction treatment program.
Accreditation: Look for rehab facilities that are accredited by a national compliance organization, such as the Joint Commission or the Council or Accreditation of Rehabilitation Facilities (CARF). These facilities have undergone extensive audits and have demonstrated adherence to the highest standards of addiction care.
Evidence-based care: Evidence-based therapies and practices provide the most effective form of addiction treatment. Some therapies and services to look for include medication-assisted treatment, cognitive-behavioral therapy, contingency management, family therapy, and 12-step facilitation therapy.
Individualized treatment planning: Your needs are unique, and your plan should be personalized to meet them. Look for programs that consider your physical, psychological, social, cultural, vocational, and medical needs when creating your addiction plan.
Low staff-to-patient ratio: Programs that have low provider-to-patient ratios can offer more personalized attention throughout care because staff is not overwhelmed. Having highly attentive care can enhance your rehab experience and may improve your outcome.
Family involvement: If involving your loved ones in your recovery is important to you, look for programs that provide family therapy. This type of therapy can be highly beneficial as it can help your family understand their important role in your recovery and allow them to support you.
Staff credentials: Quality programs provide care from highly educated and trained addiction experts. Look for facilities where staff members hold the proper licensing and certifications to provide addiction treatment services.
Aftercare planning and support: Aftercare is an important step on the continuum of addiction care as it can help you avoid relapse and stay strong in your recovery. Look for facilities that provide aftercare planning and services, such as alumni programs, that can help set you up for long-term recovery success.
Should You Travel for Drug and Alcohol Rehab in Richmond?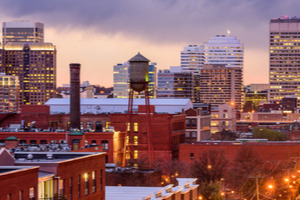 Traveling to a drug rehab in Richmond can be highly beneficial for you if your local area does not offer the addiction treatment resources you need. If you want to eliminate day-to-day distractions, stressors, and triggers that exist in your normal, daily environment, traveling may also be good for you.
Although the decision to travel for addiction treatment ultimately lies with you, you must consider whether your insurance covers treatment at Richmond rehab facilities. If it doesn't, finances may interfere with your ability to travel.
Several neighborhoods comprise Richmond, Virginia, some of which may suit your needs and preferences better than others. It may be in your best interest to choose a neighborhood that's not known for its nightlife or crime, as proximity to these things may be triggering.
Some of the more serene areas of Richmond to consider for care include Church Hill, the Museum District, Byrd Park, Westover Hills, Woodland Heights, and Forest Hills Park. All of these areas are known for their serene natural environments, public parks, walking paths, and availability of outdoor activities. Throughout Richmond, you'll have quick access to public transportation, which can allow you to get around the city with ease.
Drug and Alcohol Laws in Richmond, Virginia
Virginia Good Samaritan Law: Under this statute, any person who, in good faith, seeks emergency medical attention for a suspected overdose has limited protection from legal repercussions for drug-related crimes. To receive this protection, the persons reporting the overdose must remain at the scene, identify themselves, and cooperate with responding law enforcement officers.13

Richmond Adult Drug Court: This court-supervised, voluntary intervention and program is an alternative to incarceration and/or probation. First-time offenders with substance use disorders and non-violent felony offenders are eligible for drug treatment court. The program is a highly structured, five-phase, outpatient addiction treatment program that requires a minimum 16-month commitment.14

Virginia Naloxone Standing Order: Under the Virginia State Health Commissioner's standing order, persons at risk of an overdose can get naloxone from a pharmacist or other properly trained and authorized individual. Persons who may be in a position to assist someone experiencing an overdose can also obtain and administer this life-saving medication to someone who needs it.15

If you need assistance locating local facilities that meet your needs and budget, we're here to help. Call our confidential, 24/7 helpline at 800-405-1685 (
Who Answers?) to explore accredited alcohol and drug rehab centers in Richmond with a treatment support specialist.