Chesapeake, VA Drug and Alcohol Use Statistics
From January to March 2022, the rate per 10,000 emergency department (ED) visits for all drug overdoses among Virginia residents was 65%. This data set was taken from 84 acute care hospital EDs and 22 free-standing EDs in Virginia.1
An average of four Virginians died of opioid overdose daily in 2020. Related statistics for that year show:2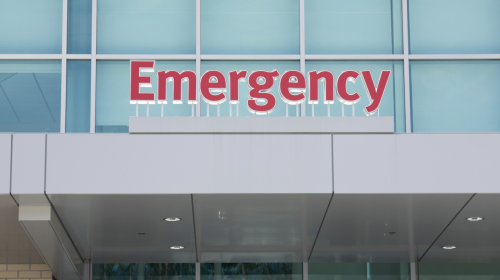 There were around 9,901 ED visits, a 33% increase compared to 2019.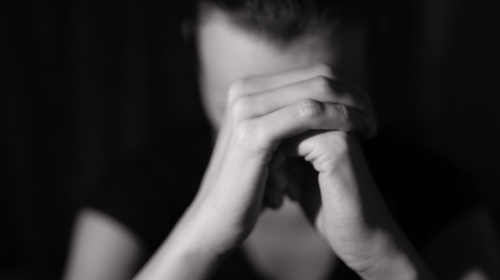 Opioid overdoses accounted for 1,478 deaths, a 17% increase compared to 2019.
From 2015 to 2017, the annual average among young adults of past-month binge alcohol use was 38.7%.3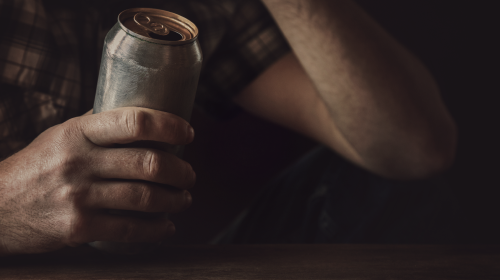 From 2014 to 2017, the annual average prevalence of past-year alcohol use disorder was 11.6% (or 103,000).3
In 2017, among people enrolled in substance use programs in a single-day count, 54.8% received treatment for a drug problem only, 13.1% received treatment for an alcohol problem only, and 32.0% received treatment for both drug and alcohol problems.3
Expert Insights

Chesapeake Regional Medical Center's emergency department has evolved into a critical intervention point over the last four years. In early 2019, the Chesapeake area was struggling with the opioid epidemic. When patients would present to the ER for a possible overdose, the staff would simply give over-the-counter medications to treat the nausea or diarrhea and send them on their way. The tactic certainly wasn't making a positive impact on the epidemic. In late 2019, however, the ER began prescribing FDA-approved medications for the treatment of opioid addiction (namely buprenorphine / naloxone, also known as Suboxone) on the spot and making immediate appointments for those patients to see local addiction specialists. The change in treatment methods has made an enormous difference.

~ Nikki Seay
Top 5 Drug Rehabs in Chesapeake
Every alcohol and drug rehab in Chesapeake offers its own set of unique amenities, programs, and therapies. Evidence-based treatment is available at multiple inpatient centers in Chesapeake. These facilities often provide a range of therapies, faith-based treatments, and outpatient options for recovery.
Below are the top five addiction treatment centers in Chesapeake based on the following criteria:
Offering evidence-based treatment
Accreditation
Certifications
Client testimonials reviews
BrightView
BrightView provides comprehensive addiction treatment at its Chesapeake facility. They offer an evidence-based approach, which includes medication-assisted treatment (MAT), individual and group therapy, and social support services.

Treatment programs include:

edication-assisted treatment
Outpatient programs
Individual counseling
Group therapy
Case management
Social support
Dual-diagnosis treatment plans

Treatment programs are supported by:

The Joint Commission
LegitScript Certified

Location and contact information:
209 Research Dr
Chesapeake, VA 23320
(866) 934-7450
Norfolk Community Services Board
The primary provider of public mental health, substance abuse, and intellectual disabilities services for the City of Norfolk, the Norfolk Community Services Board offers a continuum of services that span from outreach and prevention to housing support and therapy programs.

Treatment programs include:

ICARE – adult outpatient psychiatry
Mental health and substance use case management
Mental health skill building
Community integrations
Housing, homeless, and employment services
Case management
Therapy

Treatment programs are supported by:

Location and contact information:
7460 Tidewater Dr
Norfolk, VA 23505
(757) 664-6670
Spero Health
Spero Health specializes in local and affordable drug and alcohol addiction treatment for people battling substance use disorders. You'll have access to several services, including medication-assisted treatment, behavioral health counseling, recovery support services, medication management, and patient and family education.

Treatment programs include:

Inpatient
Partial hospitalization (PHP)
Intensive outpatient (IOP)
Medication management
Counseling services

Treatment programs are supported by:

Commission on Accreditation of Rehabilitation Facilities (CARF) accreditation

Location and contact information:
4037 Taylor Rd B
Chesapeake, VA 23321
(757) 544-9857
Behavioral Health Group
Behavioral Health Groups provides a variety of addiction-related services for those struggling with substance abuse. Their Chesapeake South facility offers counseling and psychotherapy, medical services, medication management, vocational rehabilitation, and more.

Treatment programs include:

Medication-assisted treatment (MAT)
Behavioral therapy
Individual, group, and family counseling
Vocational rehabilitation
Social and legal services

Treatment programs are supported by:

Joint Commission accreditation
LegitScript Certified
Commission on Accreditation of Rehabilitation Facilities (CARF) accreditation

Location and contact information:
109 Wimbledon Square, Suite H
Chesapeake, VA 23320
(757) 410-8244
Safe Harbor Recovery Center
Located in Portsmouth, Safe Harbor Recovery Center serves adult men and women who have been diagnosed with substance use disorders. They have experienced clinical staff and evidence-based treatment programs personalized to your individual needs.

Treatment programs include:

Residential programs
Partial hospitalization programs (PHPs)
Intensive outpatient program (IOP)
Veterans program
Dual-diagnosis treatment
Continuing care
Alumni program

Treatment programs are supported by:

Joint Commission accreditation
LegitScript certification

Location and contact information:
2700 London Blvd
Portsmouth, VA 23707
(888) 932-2304
Cost of Drug Rehab in Chesapeake
The cost of Chesapeake alcohol rehab typically varies by program. How much you will pay depends on several influences, such as:4
Treatment setting (inpatient versus outpatient)
Features and amenities (such as upscale offerings)
Duration of program (30 days versus 90 days)
Which insurance providers and plans the program accepts
Location (urban versus rural)
Low-Cost and Free Drug Rehab Centers in Chesapeake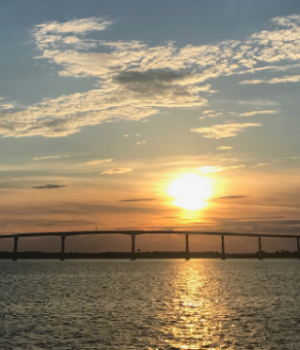 Chesapeake has government-supported facilities that work on a sliding scale, which means you will only be required to pay what you can reasonably afford.
Sliding fee scales are based on the most recent federal poverty guidelines for income and family size. They are used to pay for drug and alcohol rehab if seeking treatment is a financial hardship for you.
Funding provided by the state of Virginia can also help cover the costs of drug and alcohol rehab in Chesapeake, allowing you to make an individualized payment agreement with the treatment center. This can be done upon intake when you meet with a financial counselor who can help you develop a fee agreement based on your situation. Fee agreements are usually updated annually. However, any time you have a change in your financial circumstance, you can request to have it updated to reflect what you can pay.5
Whether you have insurance or not, you can find affordable Chesapeake drug rehabs that fits your needs.
Does Insurance Cover Rehab Center Costs?
Yes, most plans provide partial, if not full, coverage. When you contact your insurance company, make sure to ask for Chesapeake detox centers and addiction treatment centers that are in-network.4,8
Medicare and Medicaid
Medicare and Medicaid are two methods that can be used to pay for care and may provide free or low-cost options. Each program has different qualification requirements, though. They can cover all or part of your treatment fees if the facility you are going to accepts Medicare and Medicaid.6,7
Eligibility rules change annually and vary based on locale. For more information on Medicare and Medicaid, you can ask the financial counselor at the drug and alcohol rehab you will attend.6,7
Private Insurance
Private insurance is another way to pay for care. If you have private insurance, you can use the phone number provided on the back of the card to speak with someone regarding which your insurance covers drug and alcohol rehabs in Chesapeake.4,8
These providers are vetted and meet the Virginia Department of Behavioral Health and Development Services criteria. This includes completing a two-day interactive American Society of Addiction Medicine (ASAM) training and having licensed substance abuse treatment practitioners on staff.8
An additional 63 free clinics are listed through the Virginia Department of Social Services.8
Addiction Treatment Settings
It's understandable if you aren't sure what to expect during rehabilitation. Accredited drug rehab centers in Chesapeake follow general protocols and procedures and still uniquely conduct themselves, focused on your care. No matter what Chesapeake drug rehab you choose, you can expect your care to include many evidence-based practices, such as a combination of therapies, co-occurring mental health treatment, and modalities supporting long-term sustained recovery.10
Research shows that if you receive treatment along a continuum of care, recovery success rates improve. A continuum of care would start with an intake assessment and then usually progresses from:10
Inpatient or residential rehab
Medical Detox
Credentialed professionals supervise medical detox for your safety. Depending on the main substance that you have used, there may be health risks while you detox. Alcohol, benzodiazepines, and using and mixing multiple substances would be examples of risky substances to detox on your own.10
Also, if you have an underlying medical condition or co-occurring conditions, a medically monitored detox may be deemed necessary and appropriate in your case.10 Being monitored by a medical professional during detox can also help you be comfortable during the process so that withdrawal symptoms are minimized.10
Inpatient
Inpatient involves living at the treatment center for the length of your program, which may last anywhere from 30 days to 90 days. It may last longer than three months if your team deems it necessary. Longer stays are associated with better outcomes.10
Partial Hospitalization Programs (PHPs)
PHP programs typically last 30 days, meeting eight hours daily during a five-day week. Since the duration of PHP is longer during the day, the length is shorter than IOP and OP.13
Intensive Outpatient Programs (IOPs)
IOP is typically three days per week, three hours per day, and six to eight weeks. Depending on the facility, they offer either a day or evening program. This is very helpful if you work during the day (to enter night OP) or vice versa.13
Standard Outpatient
Standard outpatient care can be in the form of attending a continuing care group once per week for one hour for up to 12 months. It can also be in the form of seeing a professional on a one-on-one basis to address life circumstances and stressors that may negatively impact your recovery program.13
Aftercare
You may want to supplement your treatment with other forms of support, such as 12-step programs like Narcotics Anonymous (NA) and Alcoholics Anonymous (AA) or non-12-step programs like SMART Recovery.10,13
How to Choose the Right Chesapeake Drug Rehab for You
Since you have specific needs, you may benefit from a different drug or alcohol program. You may want an upscale residential setting that resembles a resort, or you may be looking for a flexible intensive outpatient program to attend that can accommodate your work schedule and other life responsibilities. When choosing a Chesapeake drug rehab, consider the following factors:10,13
Treatment philosophy: Facilities have different approaches and/or philosophies. For example, holistic ones integrate alternative and complementary treatments like yoga into care, and faith-based ones have a spiritual approach to recovery.
Inpatient or outpatient: If you aren't sure which type is right for you, you can receive an evaluation through your healthcare provider. Deciding whether you need to attend inpatient or outpatient care will help you narrow your choices.
Cost: When choosing a Chesapeake drug rehab, consider the cost and any financing options available to you.
Insurance: If you have insurance, you can locate a program that accepts your provider and plan.
Features and amenities: Features and amenities are a priority to some people, while others are less concerned about them. You can investigate what features are offered at the facility, such as spa treatments, pools, private rooms, and more.
Peer support: If you find value in attending mutual support groups, you may want to choose a Chesapeake drug rehab that integrates peer support meetings into treatment plans.
Visitor policy: If visiting with your family during your recovery is important to you, then you can compare visitor policies to help decide which one works best for you and your loved ones.
Qualities to Look for in Alcohol and Drug Rehab in Chesapeake
Quality treatment programs would include items such as:10,11,12,13
Accreditation
The Commission on Accreditation of Rehabilitation Facilities (CARF) typically accredits Drug and alcohol rehabs. These programs go through a rigorous process to achieve accreditation by showing that they are providing the services they tout and placing patient care and your success as a top priority.
Appropriate Staff Credentials
Chesapeake staff at drug and alcohol rehabs should be appropriately credentialed. Credentialing requirements vary based on the modality the practitioner offers. Staff credentialing ensures that they have completed the required amount of training and passed appropriate exams required by their overseeing boards.

Individualized Treatment Plans
While drug and alcohol rehabs have more than one person they are treating, they should provide individualized care. They will offer services to all they are treating, but an individualized plan would tailor treatment to your specific needs.
Staff-to-Patient Ratio
This may be more important to others. Some may thrive in large groups, while others prefer a more intimate, smaller number of people at their drug and alcohol rehab.
Aftercare Planning
Evidence-based practices and therapies are tested in large clinical trials, usually with thousands of people. This means they are expected to work for the vast majority of a given population.
Access to Medical Care Onsite
If you have a co-occurring condition, whether mental health or medical, you may need access to a medical doctor/physician or psychiatrist. If you prefer treatments such as acupuncture, you would want to research a drug and alcohol program that offers it.
Alumni Programs
Some facilities, especially those that are outpatient, will offer alumni programs. For example, an IOP program may allow alumni to meet monthly for a 'reunion' and stay-in-touch meeting. They may also allow alumni to host a 12-step or other peer-run support group on their property at times when they do not have scheduled treatments.
Family Involvement in Treatment
Drug and alcohol rehabs can offer opportunities for families to visit and offer education sessions to family members. It would be encouraged for your family to attend these. Sometimes, certain group sessions may be tailored to family, and family members are invited to attend.
Use of Evidence-Based Practices and Therapies
Evidence-based practices and therapies have been well-researched by subject matter experts in the field and have usually withstood the test of time. One example of this would be cognitive behavioral therapy (CBT). It is effective in the treatment of substance use.
Should You Travel for Drug and Alcohol Rehab in Chesapeake?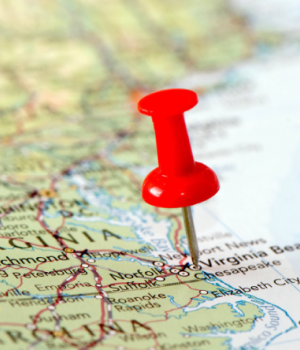 Whether you wind up traveling to Chesapeake for drug and alcohol rehab is ultimately up to you and your treatment priorities and needs. One of the major advantages of attending care in Chesapeake is that the city boasts over 22 miles of waterways, including rivers and canals. It is referred to as an outdoor lover's paradise with a host of beautiful natural spots. There are many trails and parks to explore for all levels. If you like to bird watch and fish, there are many options for that as well.14
Chesapeake, VA, is a charming area. It touts several square miles of protected farmland, wetlands, and forest. The Deep Creek community is considered suburban and is best described as maintaining its rural nature, bringing some old Chesapeake history to the modern day. It also allows you to access much of the Great Dismal Swamp National Wildlife Refuge.
Western Branch is the northernmost portion of Chesapeake, and the western branch (its namesake) of the Elizabeth River is quite scenic.
Finally, Riverwalk is a planned community focusing on condo living and a very desirable area to live in for up-and-coming professionals. There are many housing opportunities with waterfront views, and there is plenty to do in this area of Chesapeake. It also boasts supporting military personnel with housing and other supports.
Drug and Alcohol Laws in Chesapeake
Virginia law governs Chesapeake, and the state's drug and alcohol laws apply there. Here is a closer look at two of them:
Virginia Good Samaritan Law: Under the 2018 Virginia Good Samaritan law, anyone who renders emergency aid to someone at risk of serious harm or death is immune from civil liability for injuries or death of that person.
Virginia's Drug Overdose Law: This law was passed in 2015 by the Commonwealth of Virginia's General Assembly. It is a safe reporting law that aims to save the lives of people suffering from overdoses. The law is similar to the "Good Samaritan" law in that it provides a defense against prosecution if you "seek or obtain" emergency medical attention for yourself or someone else who is overdosing. This law intends to prevent overdose deaths by encouraging you to seek treatment without fear of possible penalties standing in the way.
Resources