Drug and Alcohol Abuse and Addiction Statistics in Pocatello
Bannock County residents put their lives at risk when misusing substances. The following are statistics from the county:1

Idaho has various regions. Pocatello is in region 6, which has the following data from 2021. There were:2

858
858 drug and alcohol-related arrests
464
464 alcohol-related arrests
53
53 drug equipment arrests
341
341 all other drug arrests
Researchers wanted to learn if adverse childhood experiences (ACEs) contribute to substance abuse in Region 6 residents. In all cases, those with ACEs had higher addiction rates. For example, those who reported binge drinking had the following ACEs:3

21.5%
21.5% had "Family Dysfunction"
19.6%
19.6% had "Emotional/Physical Abuse"
Pocatello drug rehabs offer free and low-cost treatment, including detox, inpatient, and outpatient services for anyone needing help. If you plan to travel to Pocatello and have insurance, check with your insurer to verify which services it covers if any. Then tell your chosen treatment center so the staff can assist you in exploring how to cover the rest of the costs.
Levels of Substance Abuse Treatment
Once you decide to attend drug and alcohol rehab, you'll want to choose the appropriate level for you.
Alcohol and Drug Detox
If you are dependent on substances like alcohol, sedatives, or opioids, you may want to consider going to detox before starting treatment. During detox, a treatment team monitors you and keeps you safe, provides you with supportive medical care, and administers withdrawal medications to mitigate distressing symptoms.
Residential Drug Rehab
You live at the treatment facility for the entire length of treatment, typically a month to three months, and receive individualized treatment planning that may include many different therapies and interventions.
Partial Hospitalization Programs (PHPs)
You live at home while attending therapy for up to 30 hours per week in a hospital setting or clinic.
Intensive Outpatient Programs (IOPs)
You reside at home while attending counseling for anywhere from nine to 20 hours per week.
Standard Outpatient
You live at home while attending therapy for a few hours per week.
Aftercare
After you complete a rehab program, it's important that you receive ongoing support, such as through NA, AA, SMART Recovery, sober living homes, continuing care, and beyond.
How to Pay for Drug and Alcohol Rehab in Pocatello
You can pay for drug rehab in several different ways.
Private Insurance
If you have private health insurance, you can use your insurance to cover some or all of the cost of drug and alcohol rehab.
Idaho Medicaid
Idaho Medicaid covers substance abuse treatment services, including inpatient and outpatient rehab, as well as addiction treatment medications.
Idaho Medicare
Idaho Medicare covers drug addiction treatment services, such as assessments, medication-assisted treatment, and inpatient and outpatient.
TRICARE in Idaho
Idaho Medicare covers drug addiction treatment services, such as assessments, medication-assisted treatment, and inpatient and outpatient.
Sliding Scale Payments
Much like state-funded rehabs, sliding scale rehabs increase access to treatment by only charging what a patient can afford to pay.
IHS-Funded Drug Rehabs
Indigenous people struggling with addiction can receive free substance abuse treatment at drug rehabs funded by the Indian Health Service.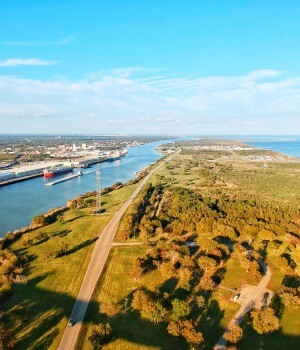 Traveling to and Within Pocatello
Getting to a Bannock County drug rehab is accessible by air or ground transportation. The Pocatello Regional Airport connects you to the Salt Lake City International Airport and hundreds of other locations. After your flight, you can choose from many types of ground transportation, such as:
3 rental car companies
4 taxi cab companies
6 hotel shuttles
Rideshare services
For getting around Pocatello, you can visit the following:
10 ATV rental shops
3 bike rental shops
7 shuttle services
Greyhound bus station
Pocatello regional transport
If you are looking for a place to stay in Pocatello, you can opt for the unusual, like a Yurt or mountain campground, or you can choose more traditional stays at
Hotels
Motels
Air BnB and VRBO
RV parks
There is always something to do in Pocatello that is healthy for your mind and body. In recovery, you must learn to replace old behaviors with new ones. Find ways to incorporate self-care activities into your routine. You can do so via any of the following in Bannock County:
Lava Hot Springs Mineral Pools
Port Neuf Wellness Complex
53 trails to hike or bike
Horse riding
Plays and musicals
Concerts, festivals, and fairs
Parks and recreation individual and team activities
To further aid recovery, try volunteering for the community. You can assist the animal shelter, organize a fundraiser, care for the environment, or take a class through the recreation department or at Idaho State University.
Drug and alcohol rehabs in Pocatello will connect you to numerous community resources for recovery, including peer support groups for mental disorders and substance use disorders. Pocatello is a great place to get that new start you've been looking for.
Drug and Alcohol Laws in Idaho
Below are some important drug and alcohol laws to know in Idaho:1
Idaho Good Samaritan Overdose Law: Bystanders who call 911 when someone experiences an overdose are protected from prosecution for drug possession; this encourages witnesses to seek timely medical help, which can save lives.
Idaho Naloxone Standing Order: Idaho residents can obtain naloxone (Narcan) at a pharmacy without a prescription, and those with Medicaid can get free naloxone from specific pharmacies.
Idaho Drug Treatment Courts; Non-violent offenders with a drug or alcohol addiction may be able to attend drug addiction treatment instead of serving jail time.