Alcohol and Drug Use Statistics in Nampa
Nampa is located in Idaho's Southwest Health District, which is also called District 3. Here are some alcohol and drug use statistics for both the city, county, and health district:2,3,4,5,6
Between 2016 and 2020, 31% of the driving deaths in the county involved alcohol.
11% of all adults in the Southwest Health District reported binge drinking in 2020. Most were between the ages of 45 and 54.
Financing Licensed Alcohol and Drug Treatment in Nampa
The cost of a drug rehab or alcohol rehab in Nampa should not be seen as a barrier to getting the help you need. There are various ways to pay for a licensed treatment provider, including some options that may cover all the costs of your rehab.
Free or Low-Cost Treatment Options
In order to be accepted into a free or low-cost treatment program in Nampa, you will need to meet certain requirements, such as residency and proof of low income. Free or low-cost rehab includes:

State-funded rehabs: State-funded rehabs accept money from the government in order to provide free addiction services to those who wouldn't be able to afford it otherwise. Methadone clinics that address opioid addiction can also be state-funded.
Grant-funded rehabs: Grants are also available to Nampa drug and alcohol rehabs from the state and federal government to help patients in need offset the cost of treatment.
Sliding scale fees: Another option is to find a rehab that offers a sliding scale payment plan, which bases its monthly fees on your income and ability to pay.
You can find free or low-cost drug and alcohol rehabs in Nampa and nearby Boise. They include:
Ambitions of Idaho Nampa Behavioral Health
Access Behavioral Health Services, Nampa
Intermountain Hospital, Boise
Other Ways to Pay for Licensed Alcohol and Drug Rehab in Nampa
There are Nampa drug and alcohol rehabs that also accept federal health insurance programs such as Medicaid or Medicare. To receive coverage through Idaho's adult Medicaid program, you must complete an application and meet certain eligibility requirements, such as:7
U.S. citizen or legal immigrant
Resident of Idaho
Household income less than program limits for your household size
Idaho residents 65 or older or those younger than 65 with a disability can apply for Medicare, another federal health insurance program. Various Medicare plans will cover addiction treatment.
Private insurance is also frequently used to pay for a drug rehab or alcohol rehab near you. Common health insurance plans in Idaho include Select Health, Blue Cross of Idaho, and PacificSource.
When exploring how to pay for a Nampa drug or alcohol rehab, you'll need to do some research in order to keep your out-of-pocket costs low. Whether you're using Medicaid, Medicare, or private insurance, you'll need to find a treatment center that accepts that form of insurance.
Traveling to and Within Nampa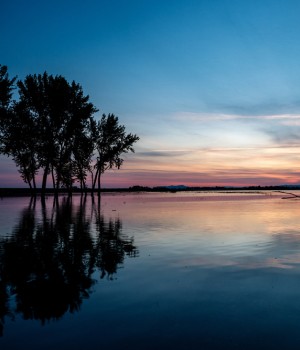 Nampa's location outside Boise makes it a convenient place to travel whether you're going to drug or alcohol rehab in the area or visiting someone who is in treatment there.
The closest airport to Nampa is in Boise, which is served by 8 different airlines with direct flights to 36 major cities throughout the U.S. Public transportation includes several bus lines operated by ValleyRide. You can also connect to the Treasure Valley Transit for public transportation throughout Canyon County. When looking for places to stay, you'll find a variety of hotels along the major expressways in Nampa and in the downtown area.
Within Nampa, you'll find 27 parks and 14 miles of pedestrian walkways. Lakeview Park is the biggest and includes a public swimming pool, amphitheater, rose garden, duck pond, and many other recreational amenities. Wilson Springs is a 55-acre nature area that includes trails and fishing ponds. The city also owns and operates the Centennial Golf Course and Ridgecrest Golf Club.
Resources