Alcohol and Drug Use Statistics in Meridian, ID
Here is some data about drug and alcohol misuse in Meridian and Ada County1,2,3:
65% of substance-related overdose deaths were in males aged 25-34 in 2021.
15% of high school students report drinking alcohol before the age of 13
It is estimated that 24% of individuals aged 18 and older engaged in binge drinking alcohol within a month.
Paying for Alcohol and Drug Rehab in Meridian
If you're having difficulty finding a way to pay for rehab, you can make rehab more affordable. Depending on your financial status, you may be able to attend a drug rehab in Meridian or an alcohol rehab in Meridian at a low cost or no cost at all.
Charitable Organizations: Some organizations offer rehab to those in need for free or at a low cost. These organizations can offer low-cost or free rehab because of the financial support they receive from monthly donors.
Rehab Scholarships: Limited opportunities exist for scholarships or grants that cover the costs of treatment. You typically need to apply for these funds, and there is no guarantee that you will receive assistance. You can learn more about these options by speaking to staff at your facilities.

Some quality free and low-cost rehab centers in and near Meridian include:

Behavioral Health Services by Ambitions of Idaho
The Division of Behavioral Health's (DBH) Substance Use Disorder (SUD) Services Program in Boise, ID
Idaho (PCCCSI)
State-Funded Rehab Centers: State-funded rehabs receive grants from the government to offer low-cost or free rehab to those in need. State-funded rehab centers also include methadone clinics that treat opioid misuse with medication. These types of alcohol and drug rehab centers may require you to prove your financial need to qualify for treatment.
Private Insurance, Medicare, and Medicaid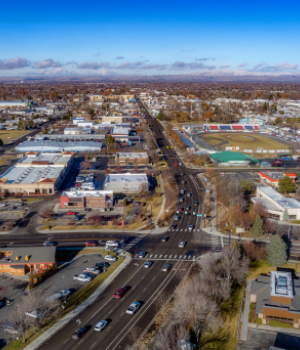 If you have private health insurance, you can use it to pay for rehab. Your health insurer is required by law to pay for a portion or all of your drug and/or alcohol rehab. Private insurance can include companies like Blue Cross Blue Shield and Cigna. Using your private insurance to pay for rehab can help reduce or remove the costs of rehab while ensuring that you receive quality care.
Always check with your insurance provider before attending a rehab to make sure that you don't get any extra costs by choosing a provider that is out of network.
What if you don't have private insurance? This doesn't mean that you can't get treatment. If you don't have private health insurance, you may be eligible for Medicare or Medicaid.
Medicare
Medicare is a federally funded program that provides health care to those who are 65 years of age and older.
By law, Medicare is required to cover drug and alcohol rehab. Treatments that Medicare covers include4:
Inpatient rehab
Prescribed medications used during rehab
Outpatient rehab
Hospitalizations that occur due to alcohol and drug abuse
Follow-up visits due to substance abuse
Patient education programs that help you to better understand drug and alcohol misuse
Medicaid
Medicaid is a program that receives funding from both state and federal governments to prove health benefits to low-income individuals and families. Individuals with a disability may also qualify. Just like Medicare, Medicaid also covers alcohol and drug rehab. Some of the treatments that Medicaid covers
Medicaid covers both drug and alcohol rehab. The treatments that Medicaid pays for includes5:
Inpatient rehab
Medical detox
Medications like methadone
Outpatient rehab
Crisis treatment and intervention
Using Medicare or Medicaid to pay for rehab can make rehab more cost friendly so that you get the treatment you need.
To receive Medicare, you must be 65 years of age or older and qualify for Social Security. To receive Medicaid in Idaho, you must:
Have a low income
Be a U.S. citizen or have legal status
Be a resident of Idaho
Not have assets that exceed the limit of the Medicaid program
How Easy Is It to Travel to and Within Meridian?
You may be wondering where is the "best drug rehab?" You may also ask "which alcohol rehab is licensed?" Fortunately, there are quality drug and alcohol rehab centers located in and near Meridian.
Traveling to Meridian is easy due to its close location to the Boise Airport. Meridian is a vibrant city home to many affordable hotels and family-friendly fun.
If you choose to attend rehab in Meridian, you can enjoy family-friendly attractions like Roaring Springs, a water park with over 20 water attractions. After Roaring Springs, you can stop by the village at Meridian for some shopping and dining at the many stores and restaurants.
To get a taste of nature, enjoy a relaxing walk along the Boise River Greenbelt, which has 25 miles of walking and biking paths that run through 850 acres of lush parks.
Since Meridian there aren't many locations in Meridian that are walkable, make sure to arrange for transportation if you chose to attend drug or alcohol rehab in the city.
The first step towards long-term recovery is choosing the right drug or alcohol rehab. If you need more information, contact 800-926-9037 (
Who Answers?) to speak to a treatment support specialist.
Resources