Alcohol and Drug Use Statistics in Meridian, ID
Here is some data about drug and alcohol misuse in Meridian and Ada County1,2,3:
65% of substance-related overdose deaths were in males aged 25-34 in 2021.
15% of high school students report drinking alcohol before the age of 13
It is estimated that 24% of individuals aged 18 and older engaged in binge drinking alcohol within a month.
Expert Insights

With opioid-related death tolls rising across America, Meridian, Idaho, is no exception. The good news is they recently passed the Good Samaritan Law. This law protects people seeking medical assistance for drug-related medical emergencies. The law states individuals cannot be charged with possession, or for being under the influence of a controlled substance. It also states that anyone with a valid reason can ask for Narcan, a drug used to reverse opioid overdose. This example of valuing life over punishment, is a step in the right direction.

~ Lesley Wirth
Paying for Alcohol and Drug Rehab in Meridian
Depending on your financial status, you may be able to attend a drug rehab in Meridian at a low cost or no cost at all.
Charitable Organizations: Some dr7g rehabs offer care for free or at a low cost. These organizations receive financial support from donors.
Scholarships: Limited opportunities exist for scholarships or grants that cover the costs of treatment. You typically need to apply for these funds, and there is no guarantee that you will receive assistance. You can learn more about these options by speaking to staff at your facilities.
Some quality free and low-cost drug rehab centers in Meridian include:
Behavioral Health Services by Ambitions of Idaho
The Division of Behavioral Health's (DBH) Substance Use Disorder (SUD) Services Program in Boise, ID
Idaho (PCCCSI)
State-Funded Centers: State-funded rehabs receive grants from the government to offer low-cost or free care to those in need. State-funded centers also include methadone clinics that treat opioid misuse with medication.
Private Insurance, Medicare, and Medicaid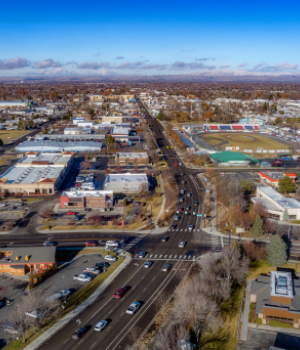 If you have private health insurance, you can use it to pay for care. Your health insurer is required by law to pay for a portion or all of your care. Private insurance can include companies like Blue Cross Blue Shield and Cigna.
What if you don't have private insurance? This doesn't mean that you can't get treatment. You may be eligible for Medicare or Medicaid.
Medicare
Medicare is a federally funded program that provides health care to those who are 65 years of age and older. By law, Medicare is required to cover addiction treatment. Medicare covers the following4:
Inpatient
Prescribed medications used during rehab
Outpatient
Hospitalizations that occur due to alcohol and drug abuse
Follow-up visits due to substance abuse
Patient education programs that help you to better understand drug and alcohol misuse
Medicaid
Medicaid is a health insurance program that receives funding from both state and federal governments for low-income individuals and families. Individuals with a disability may also qualify. Just like Medicare, Medicaid covers alcohol and drug rehab.
The treatments Medicaid covers include5:
Inpatient
Medical detox
Medications like methadone
Outpatient
Crisis treatment and intervention
To receive Medicare, you must be 65 years of age or older and qualify for Social Security. To receive Medicaid in Idaho, you must:
Have a low income
Be a U.S. citizen or have legal status
Be a resident of Idaho
Not have assets that exceed the limit of the Medicaid program
Levels of Substance Abuse Treatment
Once you decide to attend a Meridian drug rehab, you'll want to choose the appropriate level for you.
Alcohol and Drug Detox
During detox, a treatment team will monitor you and keep you safe, provide you with supportive medical care, and administer withdrawal medications to mitigate distressing symptoms.
Inpatient/Residential
You live at the treatment facility for the entire length of treatment, typically a month to three months, and receive individualized treatment planning that may include many different therapies and interventions.
Partial Hospitalization Programs (PHPs)
You live at home while attending therapy for up to 30 hours per week in a hospital setting or clinic.
Intensive Outpatient Programs (IOPs)
You live at home while attending counseling at the rehab center from nine to 20 hours per week.
Standard Outpatient
You live at home while attending therapy for a few hours per week.
Aftercare
After you complete a rehab program, it's important that you receive ongoing support, such as through NA, AA, SMART Recovery, sober living homes, continuing care, and beyond.
Traveling for Drug and Alcohol Rehab in Meridian
There are many quality, accredited drug and alcohol rehab centers in Meridian.
Traveling to Meridian is easy due to its close location to the Boise Airport. Meridian is a vibrant city home to many affordable hotels and family-friendly fun.
If you choose to attend rehab in Meridian, you can enjoy family-friendly attractions like Roaring Springs, a water park with over 20 water attractions. After Roaring Springs, you can stop by the village at Meridian for some shopping and dining at the many stores and restaurants.
To get a taste of nature, enjoy a relaxing walk along the Boise River Greenbelt, which has 25 miles of walking and biking paths that run through 850 acres of lush parks.
Since Meridian there aren't many locations in Meridian that are walkable, make sure to arrange for transportation if you chose to attend drug or alcohol rehab in the city.
Drug and Alcohol Laws in Idaho
Below are some important drug and alcohol laws to know in Idaho:1
Idaho Good Samaritan Overdose Law: Bystanders who call 911 when someone experiences an overdose are protected from prosecution for drug possession; this encourages witnesses to seek timely medical help, which can save lives.
Idaho Naloxone Standing Order: Idaho residents can obtain naloxone (Narcan) at a pharmacy without a prescription, and those with Medicaid can get free naloxone from specific pharmacies.
Idaho Drug Treatment Courts: Non-violent offenders with a drug or alcohol addiction may be able to attend drug addiction treatment instead of serving jail time.
The first step towards long-term recovery is choosing an accredited alcohol and drug rehab center in Meridian. If you need more information, contact 800-405-1685 (
Who Answers?) to speak to a treatment support specialist.