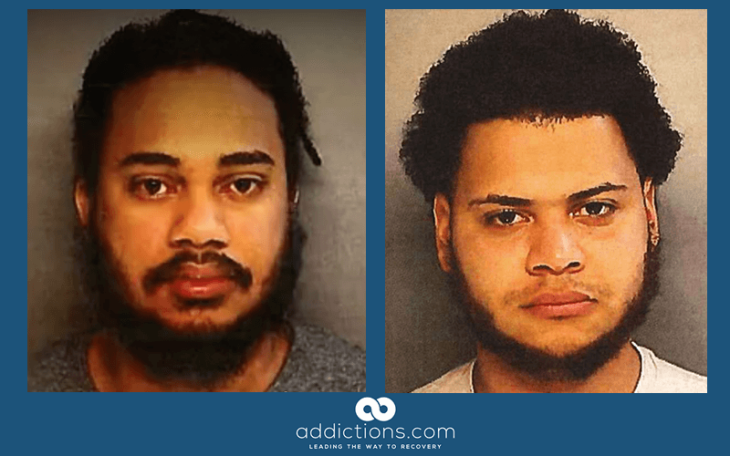 On Tuesday, Pennsylvania Attorney General Josh Shapiro announced the arrests of Cesar Guzman and Duagermy Sanchez-Rosario, both of whom face charges of drug possession, conspiracy, and other offenses.
"Putting the dollar value of these narcotics aside, the amount of drugs we seized would have created 250,000 doses of heroin and fentanyl," Shapiro told reporters. "That's 250,000 potential death sentences averted."
Officers arrested the two suspects during a raid on Sunday, which was the culmination of a month-long investigation. The authorities confiscated 7.2 kilograms of heroin and fentanyl, which is valued at more than $2.6 million in a north Philadelphia home.
"These drug dealers were trafficking an extraordinary amount of heroin, which they were mixing with fentanyl to make it even deadlier," said Shapiro.
In addition to the drugs seized by the officers, investigators also seized a loaded handgun; drug bags stamped "Demolition Man," two scales, more than $6,500 in cash and other paraphernalia.
"This is a perfect example of outstanding law enforcement teamwork," said Philadelphia Police Deputy Commissioner Dennis Wilson. "The amount of heroin and fentanyl removed from our streets during this operation is substantial."
Both defendants are being held on $1.5 million bail and face significant jail sentences if convicted of all the charges against them. A preliminary hearing is scheduled for Tuesday, February 27.
Fentanyl is an extremely powerful narcotic, one that can be mixed with heroin to create an even more intense effect. In many cases, fentanyl is even stronger than heroin, so that when it is abused, the drug is more likely to cause overdoses.
Overdoses from synthetic opioids have been on the rise in recent years, and much of this has been attributed to the production and use of illegal fentanyl.
Philadelphia officials say the number of fatal opioid-related overdoses last year is expected to reach 1,2000, one-third more than the previous year.