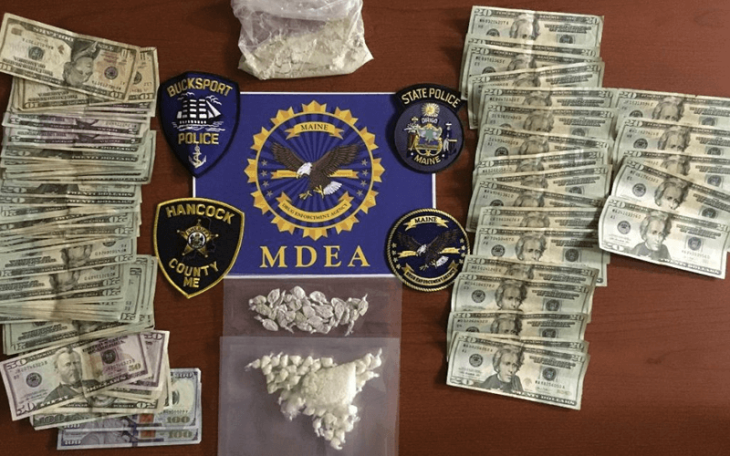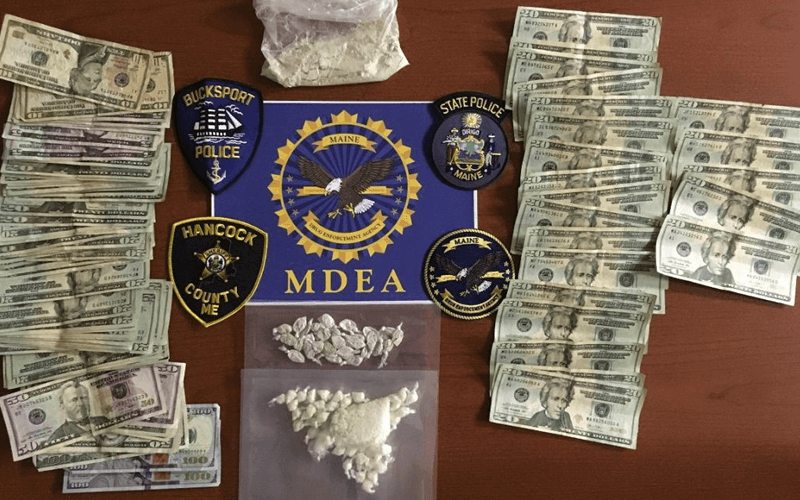 A bust in Verona Island on Tuesday night left four people under arrest and took $11,000 worth of heroin and crack cocaine off the streets. The Maine Drug Enforcement Agency (MDEA) said that they seized the heroin and crack cocaine from a home on East Side Drive. The authorities also seized approximately $3,000 in cash.
Robert Maddocks, Heather Godin, Cyntoine Sloan, and Rebecca Atamian were all arrested and charged with drug trafficking. The drugs that these individuals were selling had been sold on the island and in the Bucksport area.
The amount of heroin seized was an estimated 41 grams, while an estimated 38 grams of crack cocaine were seized. As part of the investigation that led to the search and arrest of the suspects, agents oversaw the purchase of crack cocaine from the suspects.
The Hancock County Sheriff's Office, the Bucksport Police Department, and the Maine State Police all assisted the MDEA and its Downeast Drug Task Force with the investigation and the search of the residence.
Heroin is a powerful drug that can be highly addictive. Individuals who purchase the drug on the street find that is mixed with additives, which can be very harmful physically and lead to a variety of health issues, including death. Heroin has also been mixed with the illegally synthesized drug Fentanyl, which together can produce a very potent, but deadly, high.
Fentanyl is a synthetic opiate typically prescribed to those with extreme and chronic pain, but due to its potency, even those prescribed the drug have a high risk of abusing it.
Many states report that overdose deaths are on the rise and drug investigation involving multiple agencies are becoming more common in response to address the flow of these drugs onto the streets and into the hands of the drug addicts and users.
Drug dealers are also facing harsher penalties, as law enforcement targets the sources of these drugs making their way to the streets and users.
There was no information released regarding the arraignment of the four individuals and whether or not bail had been set. The four individuals were taken to the Hancock County Jail. There was no information released on whether or not any of the individual suspects were able to make bail. No details about whether they have hired an attorney or if legal representation had been assigned. There were no court dates for hearings released.