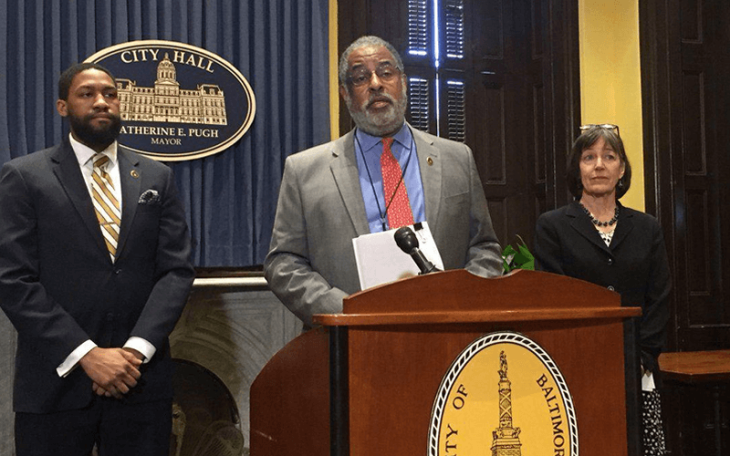 Baltimore joined a host of other municipalities and states across the country by filing suit against companies that make and distribute opioid pain drugs.
The Jan. 31, 2018 suit targets Purdue Pharma, Cephalon Inc. (owned by Teva Pharmaceutical Industries Ltd. of Israel), Janssen Pharmaceuticals, Actavis (also owned by Teva), and Endo Health Solutions. The suit claims they "bear significant responsibility" for the opioid abuse epidemic that has hit the United States and cities like Baltimore particularly hard.
Drug Distribution companies like San Francisco's McKesson Corp., Ohio's Cardinal Health Inc., and Pennsylvania's AmerisourceBergen Corp. were also named in Baltimore's lawsuit. All the companies listed in the lawsuit denied the charges in the suit.
Baltimore's law department, led by the city's solicitor, Andre Davis, filed the suit. Surrounding Baltimore County also plans to sue pharmaceutical companies and distributors in a similar move, possibly by joining an existing lawsuit in the state of Ohio.
Other Maryland counties, like Cecil and Anne Arundel, have already sued, some in state courts and others at the federal level.
The city claims drug makers marketed dangerous opioid drugs deceptively, downplaying their risks and addictive qualities. Davis said corporate greed played a part in the marketing of these drugs that have fed the opioid epidemic. Dodgy research has been used to downplay the dangers of opioids and to exaggerate how well they work against chronic pain, the lawsuit says. Nor, the city claims, did these companies keep an eye out for substantial orders of pain pills that might have indicated illegal activity.
Baltimore's lawsuit seeks to force changes in how these drug makers and distributors do business.
The city has been hit very hard by the drug overdose disaster sweeping the United States. More than 700 people died in the city from drug overdoses in 2017, comparable to larger cities like New York, which reported about 1,000 drug deaths in 2016.