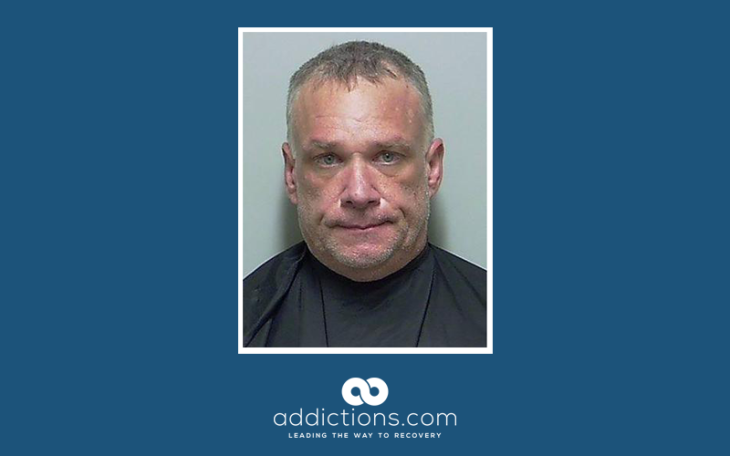 Detectives from Putnam County Sheriff's Office were left baffled this week after a narcotic user asked them to test his illegal drugs.
In a statement which has since gone viral on social media, detectives say that Douglas Peter Kelly (49), a Florida resident, phoned the Sheriff's Office claiming to have been sold the wrong product, and that he wanted to press charges against his drug dealer.
Quick thinking detectives told Kelly that they would happily test his narcotics and asked him to bring the drug to the Sheriff's Office.  On arrival, Kelly confirmed that he had intended to buy methamphetamine and, on request, handed over a piece of tin foil containing a clear crystallized substance.  Following an investigation by police technicians, it was confirmed that the substance was methamphetamine.
Methamphetamine is an illegal stimulant which is widely used recreationally.  Presented as a white powder or as small transparent rocks, known as crystal meth, it is highly addictive and can cause a huge number of health issues.
The FADAA reports that, between 2015 and 2016, almost 3000 people were hospitalized in Florida due to methamphetamine abuse.  The report also states that there were 305 meth-related deaths in the State during 2015, a 41 percent increase which, figures show, is still on the rise.
The Florida man told detectives that he wanted the drugs to be tested as he had suffered an adverse reaction after taking them due, he claimed, to the fact that the wrong drug had been given to him.  To the disbelief of the detectives, Kelly expected to be able to press charges against the dealer for the mistake which caused him to become ill.
After handing in the illegal drug, the hapless Kelly was arrested on charges of possessing Methamphetamine and was taken next door to Putnam County Jail. Reports say that he paid the requested $5000 bail bond and was released on Wednesday to stand trial at a later date.
At the time of going to press, Mr. Kelly's public defender had yet to comment on the case. However, over 35,000 people shared a statement posted on social media by Putnam County Sheriff's Office.  In the humorous statement, the Sheriff's Office stated that detectives are always happy to test illegal drugs for free if users believe they have been misled in their purchase.
If found guilty, Kelly will face a hefty fine and community service.