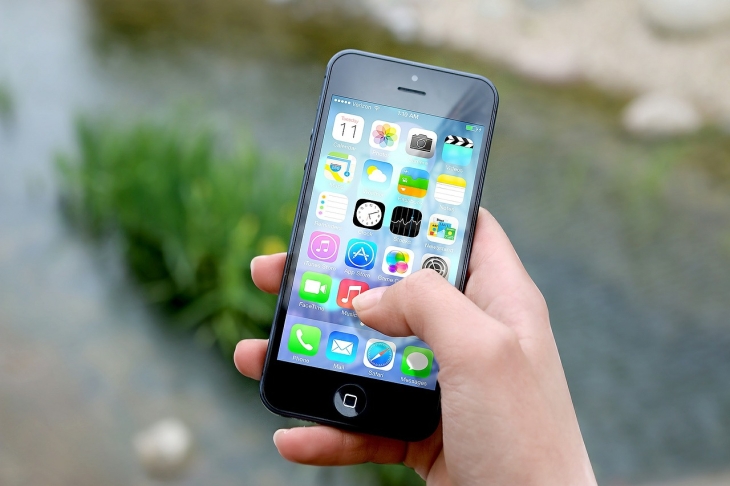 On September 14, 2017, the U.S. Food and Drug Administration announced their approval of the first-ever medical smartphone app for the treatment of substance use disorders. The reSET app is designed to be used as part of outpatient therapy for addictions to cocaine, alcohol, stimulants, and marijuana, but not opiates.
This ground-breaking technology will add another weapon to the arsenal of treatment options for addiction, and should be celebrated. Substance abuse apps should not, however, be regarded as replacements for undergoing treatment at a rehab facility. There are no shortcuts to substance abuse treatment and recovery.
How does a substance use disorder app work?
The reSET application is designed to be used in conjunction with outpatient substance abuse treatment, particularly ones that involve a contingency management system—a program that uses incentives such as money, coupons, or other sober prizes to reward patients for adhering to their recovery plan.
Dr. Carlos Peña, director of the Division of Neurological and Physical Medicine Devices in the Food and Drug Administration's Center for Devices and Radiological Health sees the app as an early example of how "innovative digital technologies" like substance abuse apps can give patients access to a wider range of recovery tools during treatment, improving outcomes for patients seeking to overcome substance use disorder.
The reSET device is a medical application system that has both a clinician dashboard and a patient smartphone app. This prescription-only app teaches users skills that facilitate substance abuse treatment and support abstinence while keeping patients motivated to stay in outpatient therapy programs. The reSET app is not recommended for substance use disorder patients who are undergoing Medication-Assisted Treatment, who only misuse alcohol, or whose primary drug of abuse is opioids.
The reSET app utilizes cognitive-behavioral therapy (CBT) techniques, which have been proven very helpful for substance abuse treatment. CBT works to help patients with substance use disorder understand the connections between their thoughts, emotions, and behavior so that they can recognize and react in healthier ways to situations that can trigger addictive behaviors. Several times a week, the patients' smartphones ask them if they've used, to assign numerical ratings to feelings like hunger, pain, and loneliness; and to rate the strength of their cravings. The program uses this data to determine practical messages that can illuminate patterns of behavior that patients may not have recognized in themselves, such as the fact that their drug cravings spike when they're lonely, or they are less likely to have cravings when they eat regularly and don't get too hungry. The app also passes this information along to treatment providers, who can use it to direct counseling sessions.
In addition, the app provides patients with text, audio, and video modules intended to change how they react in triggering situations, and contingency management style rewards for treatment milestones such as a small amount of money delivered by the app, or a colorful, virtual badge. The provider can choose which of the two they consider to be more helpful for the patient.
The app was tested in a 12-week, unblinded, multi-site, clinical trial of 399 patients receiving substance abuse treatment, or substance abuse treatment in conjunction with access to a computer-based version of the reSET app, which they could use at the treatment facility or at home. Data showed that over 40% of patients using reSET along with treatment for stimulant, marijuana, cocaine and alcohol addiction abstained from substance use during the trial in comparison to 17.6% of patients who abstained in the control group. The device was not demonstrated to be effective for patients undergoing treatment for opiate addiction.
Why not opioids?
The FDA found that reSET "did not demonstrate effectiveness" for opiate-addicted patients. Medication-Assisted Treatment, which involves medications to counteract drug cravings and symptoms of withdrawal, is the standard treatment approach to for addictions to opioids. The effects of medications like methadone would have muddied the research data, and so these patients had to be excluded from the clinical trial. A device specific to opioid use disorder is currently being tested by Pear Therapeutics, the company behind the reSET device.
Apps similar to reSET have been developed and tested by addiction researchers at the University of Wisconsin and Yale, and were demonstrated to be effective. These programs do not, however, have the corporate financial backing that they would need to obtain FDA approval. This approval is a necessary step to getting prescriptions for the app covered by insurance companies.
The Advantages of Long-term Substance Abuse Treatment and Support
SAMHSA, the Substance Abuse and Mental Health Services Administration, explains recovery as an ongoing journey of change and growth, during which people with mental health and/or substance use disorders work to improve their health and happiness, regain control of their lives and fulfill their potential. Addiction recovery requires access to quality substance abuse treatment that is evidence and research-based, with appropriate recovery support services.
The best substance abuse treatments are found at qualified rehab centers. Although independent support services and interventions, such as 12 step groups, substance abuse apps, and addiction education can be a crucial aspect of recovery from substance use disorder, they are not enough when used by patients who haven't completed or aren't currently undergoing treatment at a substance abuse treatment program.
Addiction is a complex, chronic, relapsing disease with physical, mental, emotional, and behavioral components, all of which must be addressed for recovery success. A surge in the development of substance abuse apps is great news, but such technological tools will never be a replacement for comprehensive recovery programs.
What Makes for a Good Treatment Program?
The National Institute on Drug Abuse delineates 13 principles of effective substance abuse treatment, which cover all the necessary values that a comprehensive addiction recovery program must have. They are, in summary:
Addiction is a complex, chronic, relapsing disease that creates lasting changes in the structure and function of the brain.
There is no one treatment or therapy that is suitable for all substance use disorders. The efficacy of services, settings, and therapies depends upon the needs of the patient, and treatment plans must be determined on a case by case basis.
Substance abuse treatment needs to be easily accessible to everyone. The earlier an individual receives treatment, the greater the chance of success.
Treatment must attend to the varied needs of the patient, not just to their drug use. Any associated legal, vocational, social, psychological, and medical problems should be addressed in a way that is appropriate to the patient's culture, ethnicity, gender, and age.
Patients need to stay in treatment and not leave prematurely. The necessary duration varies, but research shows that at least three months of substance abuse treatment is needed, and longer durations and multiple instances of treatment may be required.
Behavioral therapies should be employed to motivate patients to change, develop coping skills, and stay abstinent. Individual, group, and family counseling, as well as peer support groups, should be used both during and after treatment programs.
Medications are essential for the recovery of many patients and should be combined with counseling and other forms of behavioral therapy to maximize effectiveness.
Treatment plans must be regularly evaluated and adjusted to address the patient's evolving needs.
Many individuals with substance use disorder also suffer co-occurring mental health disorders which should be treated at the same time with targeted therapies, including appropriate medications.
Medically assisted detox is helpful to manage the acute symptoms of withdrawal but is not enough on its own to facilitate long-term abstinence. Patients should always receive comprehensive substance abuse treatment after detox.
Substance abuse treatment does not have to be voluntary to work.
Patients must be regularly checked for substance use during treatment. Being monitored works as an extra incentive not to use, and lets treatment providers know when the individual's treatment plan needs to be adjusted in response to relapse.
Treatment providers should test patients for hepatitis, HIV/AIDS, tuberculosis, along with other infectious diseases, as well as provide education, counseling, and treatment related to such diseases.
Aftercare Programs for Addiction
The chronic nature of addiction means that recovery is never really over and done with; it is an ongoing, lifelong process. Once a person with substance use disorder successfully completes a treatment program, they should transition into aftercare treatment, which will support continued abstinence, maintain improvements, and provide new opportunities for growth.
A good aftercare program will understand the myriad challenges that a person in recovery will face as they transition from substance abuse treatment back into "normal" life. They address practical and financial concerns, like job placement, vocational training, and legal help, as well as social and emotional concerns through group sessions that teach communication skills, relationship skills, and relapse prevention. They often host alumni events that bring together patients who have completed treatment at a particular facility.
Aftercare is crucial because people in recovery should never experience a total break from support services after they complete inpatient or outpatient treatment. If a particular treatment facility does not provide their own aftercare program, they will usually be able to refer patients to community services that do.
There Is No Quick Fix for Addiction Recovery
You've heard it before, but it bears repeating: there is no quick fix for addiction recovery. There are new, effective treatments like the reSET app being developed every day, but these take time to perfect, test and distribute, and should be integrated into a recovery plan that also uses a range of other treatment methods.
The opioid crisis, in particular, has pushed researchers to develop new substance abuse treatment methods, such as a vaccine for opioid addiction. The vaccine would target illicit drugs in the body and block the euphoric feelings they cause, but there are problems with the development. At present, scientists have not been able to get test subjects' immune systems to produce sufficient antibodies to fight the illicit drug after vaccination. Even after clearing that hurdle, there is the concern that patients would need to be vaccinated against multiple drugs to truly counteract addictive behavior, as someone inoculated against heroin abuse could still get high on fentanyl.
Addiction is a disease that cannot be cured through any single treatment, no matter how remarkable. Physical treatments such as vaccines and medications will always need to be accompanied by counseling and behavioral changes. Increasing access to quality, affordable substance abuse treatment is one of the best ways to fight addiction.
Why You Should Always Consider Inpatient Treatment for Addiction
Inpatient substance abuse treatment can provide a greater range of therapies due to the concentrated, 24/7 recovery environment. Inpatient treatment can provide constant medical and psychological monitoring so that patient issues can be swiftly observed, noted, and addressed. This level of attention also facilitates the development and ongoing evolution of a customized substance abuse treatment plan.
Inpatient substance abuse treatment can cover all possibilities, delivering truly inclusive care. The intensive treatment environment will better allow for the diagnosis of any co-occurring mental health disorders that may be contributing to a patient's substance use disorder. Individuals with mental illness are particularly vulnerable to developing substance use disorders, and repeated substance use can create mental health issues where there were none before. Recovery success, in either case, requires that the individual receive intensive, simultaneous treatment for the addiction and the co-occurring disorder.
Inpatient care is always the best option for individuals who don't feel safe at home, who live in an environment that encourages substance abuse, or who don't have a strong support system at their home. Being immersed in a treatment environment that is safe, secure, and removed from the dangers and distractions of the outside world will allow patients to heal and become strong enough to make the necessary changes in their home life. In addition, many inpatient treatment programs offer services to facilitate these changes, helping patients find new places to live, or moving them into sober transitional housing after they're discharged from treatment.