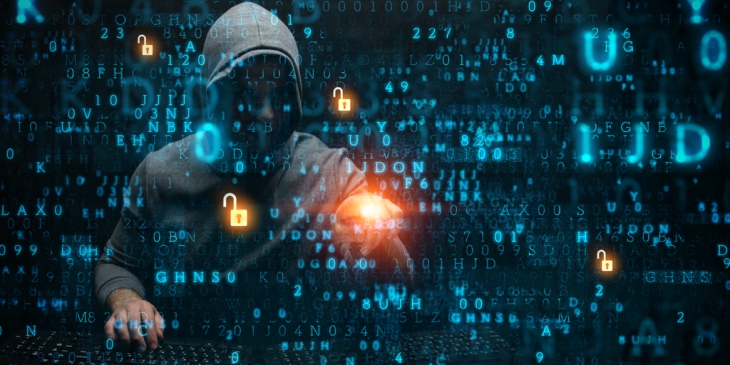 These are not overdoses; these are poisonings.

~ Shabbir Safdar, Director, Partnership for Safe Medicines.

 Internet drug dealers are peddling poison online. Deadly pills are being sold through the dark web. And people across the nation are dying from overdoses.
Drug markets on the dark web emerged around 10 years ago. Since then, these illegal sales have grown into a multi-million-dollar industry. The United Nations Office on Drugs and Crime (UNODC) reports a 300 percent increase in the size of this market between 2017 and 2020.
The UNODC now estimates the major drug markets on the dark web are worth around $315 million annually.
And these dealers aren't just staying on the dark side of the web. One in four young people have been advertised drugs on social media. Just last fall, an NBC news investigation linked Snapchat to drug deals involving fentanyl-laced pills that killed young people in over 12 states.
When are these criminals going to be held accountable?
Today. Internet drug dealers are facing consequences now. Agencies have started cracking down on these operations.
And the offenders are going to prison – long term.
Internet Drug Dealers' Operation Dismantled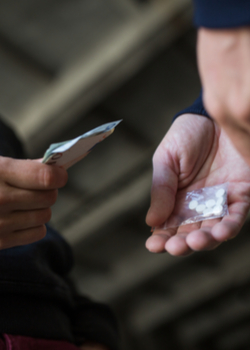 One major drug trafficking organization involved eight key players who are now facing serious jail time. Aaron Michael Shamo and his co-defendants were importing fentanyl and alprazolam from China.
They used the drugs to make fake oxycodone and Xanax pills.
Authorities submitted evidence that more than 90 of the drug ring's customers died of drug overdose. But the actual number is probably much higher. Shamo's organization sold many pills in bulk to distributors who then resold them.
So, it's likely many other overdose deaths occurred that couldn't be linked back to Shamo.
Still, the evidence was enough for a Utah federal court to sentence Shamo to life in prison. The sentences for his co-defendants range from 24 to 120 months.
The defendants admitted to various crimes. These included processing thousands of tablets containing fentanyl and alprazolam. They knowingly accepted shipments of illegal narcotics from China.
They willingly helped Shamo sell fentanyl-laced pills. One middleman admitted to distributing approximately 140,000 pills. Another said he was the one that developed the process and recipe to manufacture the counterfeit fentanyl-laced pills.
He made nearly 500,000 of the pills for the operation.
The group distributed the pills around the country using the Pharma-Master dark web site that Shamo created. These pills were disguised as oxycodone and Xanax, but contained deadly doses of fentanyl.
"The amount of fentanyl distributed throughout the US as a result of the operations these criminals supported devastated communities throughout the country," says Steven Cagen, Special Agent in Charge, Homeland Security Investigations Denver.
Albert Childress, IRS Criminal Investigation Special Agent in Charge, adds, "Mr. Shamo and his associates put at risk countless individuals addicted to opioids, through the sale of dangerous counterfeit fentanyl laced pills. This drug empire affected the entire nation, and today marks a final step in justice for those who caused this great tragedy for so many."


We will continue to work together with our law-enforcement partners to dismantle criminal enterprises like this, who intend to financially profit from the exploitation and suffering of the American people.

~ Albert Childress, IRS Criminal Investigation Special Agent

Wall Street Market Dealer Taken Out
In another successful takedown, Joanna De Alba was sentenced to eight years in prison for her online drug activity. Between June 2018 and May 2019, De Alba sold illegal narcotics on the dark web's Wall Street Market.
In less than a year, De Alba completed more than 600 transactions. She sold at least 750 fake oxycodone pills (that contained fentanyl), 1,250 pills of MDMA, plus hundreds of grams of heroin and methamphetamine. De Alba used cryptocurrencies for her sales, pocketing more than $1 million.
DEA Special Agent in Charge Donavan said this arrest sends a warning to other online dealers. He states, "This sentencing demonstrates that drug traffickers are not untouchable by dealing in the dark web."
"Attempting to hide through anonymity, De Alba became a parent's worst nightmare by pushing fentanyl, heroin and other dangerous drugs into homes across our many communities. I applaud the Cyber Investigative Unit-New York Division and the US Attorney's Office Eastern District of New York for their commendable work throughout this investigation."
Authorities Melt Down "Candle" Dealer
Jose Rodolfo Barraza Flores also used the dark web to sell illegal drugs to buyers across the country. But he tried a different tactic. He hid his illegal narcotics inside wax candles.
It didn't work. He has been caught, arrested, and sentenced to 160 months in prison.
His crimes included selling cocaine, crystal meth, fentanyl-laced Percocet pills, and other drugs. He used vendor accounts on the dark web's Empire Market, Yellow Brick Road, and White House Market. He received the orders online, collected bitcoin payments, and mailed the illegal drugs to buyers, concealed inside candles.
Flores has been convicted of conspiracy to distribute a controlled substance and distribution of a controlled substance.
United Forces Fight Back Against Internet Drug Dealers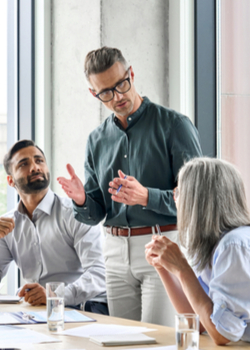 In 2021, law enforcement officials from multiple agencies targeted illegal drug sales on the dark web. Their effort resulted in 150 arrests last year.
And an analysis of dark web drug markets revealed encouraging numbers. Of more than 110 drug markets active on the dark web between 2010 and 2019, just 10 were still in operation in 2019. And, almost all that had become major markets had disappeared by December 2020.
But there's still more work to do. The pandemic has pushed even more day-to-day activities online. And criminals are adapting to new technologies to further their operations.
The UNODC warns that "we could soon see a globalized market where all drugs are more available and accessible everywhere."
The key to success so far has been collaboration between multiple agencies. The cases mentioned above involved players from district and state attorney offices, postal inspection services, the DEA, the FBI, and other law enforcement organizations.
The UNODC World Drug Report 2021 calls for even more public-private partnerships to take down these criminals. Tech companies, shipping companies, and government agencies must come together to improve responses to online drug trafficking.
The UNODC report notes, "The internet drug supply-chain has to be controlled, drug adverts and listings need to be removed, information must be shared with law enforcement, cryptocurrency markets have to be regulated, electronic payments must be monitored, and expert access to the dark web needs to be enhanced to take down illegal online markets and platforms."
Call 800-405-1685 (
Who Answers?) today to talk about treatment options.