Over the last few years — as the pandemic produced uncertainty and anxiety — an astounding number of parents watched helplessly as their teenager's mental health seemingly deteriorated. Parents commonly reported moodiness, lack of socialization, unhealthy sleep patterns, and problems with motivation. In severe cases, they reported signs of severe depression, suicidal thoughts, and self-harm.
You might think these emotions and feelings could be considered "normal" for teenagers. Teenagers are dealing with puberty and fluctuating hormones while entering the third year of the COVID-19 pandemic. However, the rise of teenage mental illness has been anything but normal.
Mental Illness Is the New Public Health Crisis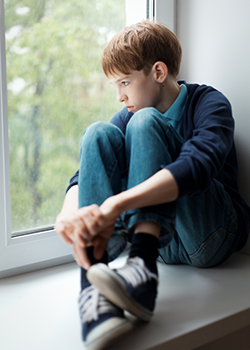 Globally, one in seven youths aged 10 to 19 years old currently experiences a mental health disorder, according to the World Health Organization. This is part of an unprecedented rate of mental health disorders among teens.
In fact, the U.S. Surgeon General says mental illness is now the leading public health concern among adolescents, superseding substance use, dangerous driving, teen pregnancy, and smoking.
Data from the Centers for Disease Control and Prevention (CDC) reveals that:
Rates of major depression among teens rose 60 percent from 2007 to 2019.
Suicide rates rose by 60 percent from 2007 to 2018.
During the pandemic, suicide rates rose a further 51 percent among adolescent girls in 2021.
Teenage emergency room visits also rose sharply due to anxiety, mood disorders, and self-harm.
During the pandemic, Dr. Vivek H. Murthy, the U.S. Surgeon General, doctor associations, and numerous hospitals declared teenage mental illness a national emergency. In his public advisory, Protecting Youth Mental Health, Dr. Murthy explained that the pandemic had only intensified mental health decline among teens, and rates of depression and anxiety had doubled during the pandemic.
In his 53-page report, the U.S. Surgeon General noted: "The challenges today's generation of young people face are unprecedented and uniquely hard to navigate. And the effect these challenges have had on their mental health is devastating."
Murthy described the mental health crises affecting teens as "alarming." Even before the pandemic, 1 in 3 high school students and half of all female students reported persistent feelings of sadness or hopelessness. That's an overall increase of 40 percent from 2009.
The Catalyst of the Teenage Mental Illness Crisis
So, what caused this unprecedented public mental health crisis? Experts say mental health is shaped by numerous factors, including genes, brain chemistry, relationships, neighborhood conditions, and larger social forces and policies. These social forces include media, technology, and peer pressure, which can impact a teen's feeling of self-worth, promote bullying and exclusion, and make kids feel unsafe.
"We also know that, too often, young people are bombarded with messages through the media and popular culture that erode their sense of self-worth – telling them they are not good-looking enough, popular enough, smart enough, or rich enough. That comes as progress on legitimate, and distressing, issues like climate change, income inequality, racial injustice, the opioid epidemic, and gun violence feels too slow," says Murthy.
The pandemic has, of course, exacerbated the upward trend of mental illness, as it drastically altered the day-to-day lives of teenagers. Weighted by the rise in deaths, economic instability, increased sense of fear, and forced distancing, Murthy says the pandemic only worsened the already unprecedented stressors teens faced.
So, what is the answer? Of course, parents want to support their children, but communicating with teens who don't want to engage can be challenging. Given the growing crisis, however, many parents may need to take specific action to protect their teen's mental health.
First, parents need to know the signs that typically indicate mental illness or deteriorating mental health.
What are Some Teenage Mental Illness Symptoms?
Additional Reading: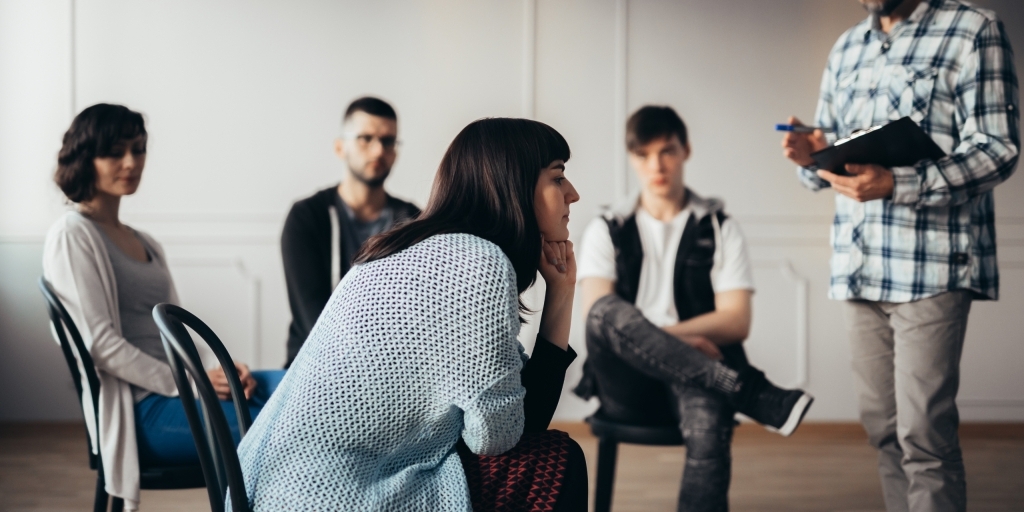 ADHD in Addiction Recovery and How it Affects People
Several mental health conditions commonly affect children and adolescents, including anxiety, attention-deficit hyperactivity disorder (ADHD), and depression. Other conditions include developmental and learning disorders, behavioral and personality disorders, and trauma-related disorders. For this blog, however, we'll focus on signs associated with depression, anxiety, suicidality, and self-harm.
The CDC provides the following signs for each disorder.
Signs of an Anxiety Disorder
Afraid when separated from parents
Anxious about going to school
Phobias of objects or activities
Physical symptoms like difficulty breathing, feeling dizzy, and rapid heart beat
Prone to panic attacks
Signs of Depression
Feeling sad, hopeless, or irritable
Loss of interest in activities
Changes in appetite
Poor performance in school
Sleeping more or less than usual
Socially isolating
Feeling worthless, useless, or guilty
Spending excessive time on social media or gaming
Aggressive behavior
Suicide:
Self-harm or suicide attempts
History of mental illness
Social isolation
Substance use concerns
Victim of child abuse
Victim of bullying
An inability to maintain relationships
Recent grief and loss
Victim of sexual violence
Family history of suicide
Easy access to lethal means like firearms and medications
For more information, the CDC's website also offers an extensive list of suicide prevention strategies.
How To Improve Your Teen's Mental Health
As mentioned, parents will almost certainly face resistance when trying to communicate with an unwilling teen. But with careful consideration and planning, there are some practical strategies parents can use to improve their child's well-being through support, empathy, and mindfulness.
These strategies include:
Connect: Regularly check in with your teen to ask how they are.
Be mindful and approachable: Make yourself available. Tell them that you're free to talk. Or even schedule time for an activity that allows you to connect.
Observe: Pay attention to any changes in their behavior. Watch out for signs of anxiety, depression, and suicidality.
Primary care: Take your teen for regular checkups and screen for signs of mental illness. Your teen may be more likely to confide in a professional than a parent.
Therapy: Encourage your adolescent to attend a regular therapist appointment. Also ensure that the counselor is a mandatory reporter regarding suicidality.
Promote stress-relieving activities: Encourage your teen to exercise, participate in team sports, meet up with friends, or plan activities with trusted mentors in the community.
Model healthy behaviors: Be mindful of your own behavior. Exhibit healthy sleeping habits, exercise regularly, journal, attend therapy, and spend less time on social media or in front of the TV.
Limit technology: Talk to your teen about their social media and technology use. Share how social media can impact their mental health and sense of self-worth. Explain how some strategies of social media platforms are designed to make them feel mad or sad. (And keep them on the platform). Introduce phone-free zones or phone-free times in the house.
My Personal Struggle with Mental Health as a Teen
My childhood was a particularly challenging experience that seriously impacted my mental health. If I had received parental support as I experienced those challenges, I believe I could've avoided the severity of mental illness, which lasted long into my adulthood.
My family life was chaotic. My parents separated when I was five years old, and it wasn't an amicable separation. I was often left alone to fend for myself as my remaining parent worked full-time.
I broke my arm one day while taking myself to school and no one seemed to care. I watched as one parent began to struggle with mental illness, and I paid close attention to the ways they coped with stress: by drinking and isolating.
I didn't learn healthy coping strategies. I didn't have healthy relationships — or healthy communication — modeled to me. When I tried to ask for something or tell a story, I was usually put to bed, dismissed, or scolded for doing something wrong.
As I struggled, I was soon a "problem child" who made my family's life difficult. They never saw me as a child who desperately needed support and guidance. As a result, my childhood, teens, and twenties were punctuated with depression, anxiety, and suicidality.
I began drinking around 12 years old and developed an acute substance use disorder by my 20s. I often found myself in abusive relationships and dangerous situations. I know I'm fortunate to be alive.
I'm One of the Lucky Ones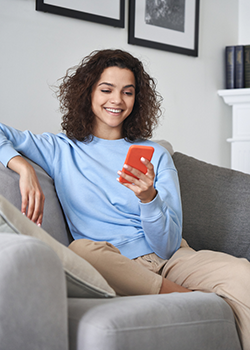 Fortunately for me, I found recovery in my late 20s. Without the substances, I was able to focus on my mental health disorders. Caused by genetics and my childhood environment, my diagnoses included major depressive disorder, generalized anxiety disorder, panic disorder, and ADHD.
Ten years later — after a lot of therapy, medication, and mental health expertise — I have been able to heal and manage my mental health.
In the past, very little attention was given to the mental health of children and teens. Simple adages — such as "They'll grow out of it" or "It's just a phase" — often replaced evidence-based assessments and treatment.
I'm grateful for the opportunity we have now to promote mental health awareness. And I intend to make the most of my opportunity to spread awareness.
If you or someone you love is experiencing a substance use disorder or struggling with their mental health, help is available. Call 800-405-1685 (
Who Answers?) now.