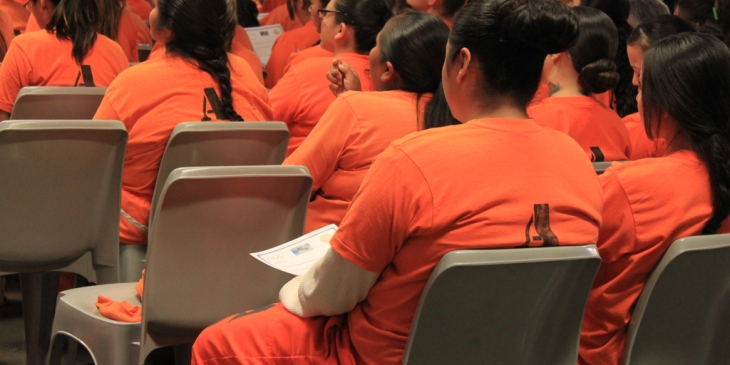 "At age 12, I fell in love with alcohol and drank it every chance I got." – Evelyn Wilson
Question: How did a pre-teen from Harlem grow up to become the "Gangsta Granny" of Coastal State Prison (where she was an employee, not an inmate)? And how does she encourage people to seek addiction treatment and live life in recovery?
Answer: By learning from her past – and using it to help others live a life in recovery.
Life in the Fast Lane: Age 12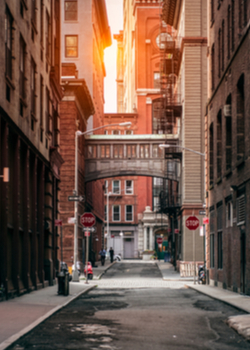 Evelyn Wilson grew up in Harlem – an only child and a latchkey kid. When she was 11, her father died. A few months later, her mother passed away.
"But that's not an excuse for my becoming an alcoholic and cocaine addict," Evelyn says. "I went to live with my first cousin and was loved."
Still, Evelyn loved the fast lane and couldn't wait to merge into it. She idolized the wrong people – people who "frequented bars, wore flashy clothing, and made big money." After falling in love with alcohol at age 12, she couldn't get enough of the stuff.
She recalls, "I loved the way it made me feel and didn't know a human being could feel that good. Life was running in and out of bars, dating drug-dealing boyfriends. Dating a big-time drug dealer made you a rock star."
Changing Lanes to Get Sober
After spending her youth chasing alcohol and drugs, Evelyn made a lane shift. In 1972, she got sober. She has spent the rest of her life in recovery encouraging others to do the same.
She was just two years sober when she became a counselor at Elmhurst Hospital in Queens, New York, for their alcoholism program. She spent the next 15 years working in this program. During those years, Evelyn also obtained a master's in social work and became a certified alcohol and drug counselor.
What was next? She left Elmhurst and began working at The Health Insurance Plan company of New York. No, she wasn't selling insurance policies.
She was employed as a social worker. But more career changes were in store.
Beginning in 1987, Evelyn was the director of Hackensack University's alcohol and drug treatment program. But that's not where she earned the nickname "Gangsta Granny."
That came later – after she retired from Hackensack in 2005.
Working in the System
For three years, up until 2009, Evelyn worked at the department of Family and Children's Services. She was a prison contractor working at Coastal State Prison. Her job was to assess parents who had their children taken away from them due to substance abuse issues.
"Of the 1,800 prisoners, 450 were in the Recovery Substance Abuse Treatment program, who are addicts and alcoholics who violated their parole by drinking and/or drug use," Evelyn reports. "These were not murderers or bank robbers. Their problem was primarily being addicted to alcohol and/or drugs."
How did she help these inmates?
"I drew on my personal experiences and the consequences of my being an alcoholic and addict to help them look at their own experiences," says Evelyn. "My counselor's role was to help them recognize the pattern that caused them to get locked up for the same charges."

"You'll lose your freedom and be in prison with the consequences of not being able to sit on the toilet without 18 other men or women watching. You have to get up and go to bed at a certain time. Unless they're able to take a look at the consequences that come along with that, no matter the environment, they won't recover."
And how did she earn her nickname?
Evelyn explains:
"In prison, they've got nicknames for everybody whether you know it or not. If you're not an inmate, then you're the police. But once I told them my story, they didn't see me as the police."

"What I did was share my background of having been involved in drugs and alcohol. So, I asked one of them, 'What do they call me?' And he said, 'They call you Gangsta Granny.' So, I asked, 'Why Gangsta Granny?' He said, 'Because you know the game.' Once they had heard my story, they knew that I did know the game."
It was through this personal sharing – using her past experiences – that Evelyn earned respect and became an agent of change.
Life in Recovery: From Cellmates to Housemates
And now, Evelyn is helping changes lives in a new way – inspired by her time at Coastal State Prison.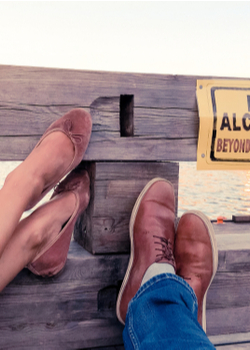 Evelyn lives in Savannah, Georgia, where she operates two sober-living homes – one for women and one for men.
"The idea for a women's house came as a result of working with a women's program in jail," says Evelyn. "They would get released and not be able to find affordable housing. They would have to return to their drug-using boyfriends or to drug-infested environments."
Evelyn purchased and furnished the two houses with her personal money and some community donations. She provides everything from pots and pans to sheets and pillows. "The only thing they bring is their clothing and personal belongings," she says.
She can house eight women and six men. The homes provide a haven for the residents to get a fresh start. The affordable housing (with income-based rent), is located in a clean, tree-lined, family-oriented, police-protected neighborhood in Savannah.
As Evelyn puts it, the housing gives residents "the opportunity to get themselves together where nobody's hanging on the corner. They won't get bombarded by someone selling drugs or men whistling at the women. Nobody's standing on the street."
And nobody's standing around the house, either. Evelyn says her residents aren't watching soap operas. They must work or go to school. And they must be involved in an outpatient treatment program.
This 'Gangsta Granny' is giving people a chance – in hopes that someday they can reach the same achievement she has: In May, Evelyn will mark 50 years of continuous sobriety.
For information about treatment options for you or a loved one, call 800-926-9037 (
Who Answers?) today.
Images Courtesy of Shutterstock.