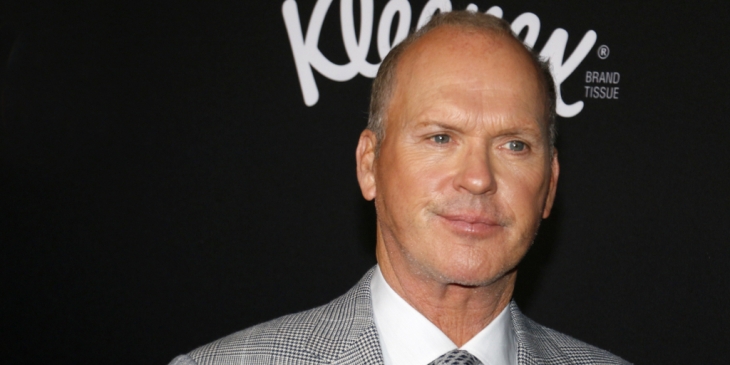 Given the subject matter, this is for my nephew Michael and my sister Pam. I lost Michael to drugs, and it hurts.
Keaton choked up as he spoke these words during his acceptance speech. He received a Screen Actor's Guild Award for outstanding performance by a male actor in a television movie or limited series.
His winning role? Keaton starred in Dopesick, a series based on the nonfiction book Dopesick: Dealers, Doctors and the Drug Company that Addicted America by journalist Beth Macy. The book (and series) is about opioid overdose, the opioid crisis, and the part Purdue Pharma played in fueling it.
"I Didn't Know How It Really Worked"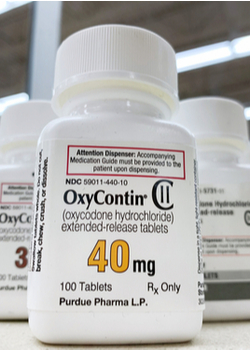 Keaton told the New York Times that losing his nephew to drugs motivated him to take the role in Dopesick. "I take pride in holding those people accountable for the victims of this opioid crisis," he told the Times.
And as he shared at the SAG Awards, he feels grateful for the opportunity to be a part of the series. He noted how fortunate he is to be "part of a production like Dopesick that can spawn thought, conversation, actual change."
He added, "I am blessed to be able to do something that might improve someone's life."
Before taking on this role, Keaton thought he knew about the opioid crisis. After being a part of this production, he admitted:
"I didn't know how it really worked, what really happened or how it was formed. I'm really fortunate I have a job where you have to learn something. I knew about the Sacklers [the family behind OxyContin manufacturer Perdue Pharma]. But I didn't even know probably an eighth of it."
But he knows now.
Creating the Hit Series 'Dopesick'
The series creator, Danny Strong, adapted Macy's book to share the story of how the opioid crisis infiltrated Appalachia. Keaton plays Samuel Finnix, a rural doctor in a small Virginia mining town. The doctor is persuaded by a pharmaceutical company to prescribe OxyContin for his patients.
As his patients grow addicted to the drug, Finnix, too, develops an addiction to the powerful painkiller.
The series follows Finnix's journey, the rise of Richard Sackler within Purdue Pharma, and the attempts by justice officials to stop Purdue's deceptive marketing practices that are pushing the drug into their coal-mining community.
Dopesick focuses on how the opioid crisis has hit Appalachia in particular. To ensure the series provided a realistic portrayal, the series developers completed thorough research. They consulted with a doctor who has a history of OxyContin addiction.
And they spoke with people from small towns who have personal experience with the opioid crisis – people who personally struggled with an addiction to opioids.
Macy explained, "Because we were documenting the crimes of Purdue Pharma, the show needed to feel as real as possible. We wanted the viewer to come away with the story of what really happened out there. So many people haven't been to these small communities that have just been decimated."
The Opioid Crisis in Appalachia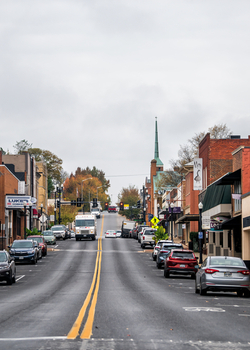 Macy has written extensively about the people of Appalachia. A priority for her was to accurately represent the culture, people, and small towns of that region.
"Appalachia has just been dumped on for over a century to be honest," she said. "And I just wanted to make sure that we treated [them] accurately and with humanity. Appalachians are real people, and they've suffered more than the average Americans."
Strong noted, "The portrayal of Appalachia was a huge priority for me. I know how much backlash there has been over [other] projects…I came into this knowing this is very sensitive and that I'm going to need to get this right."
And did they get it right? Well, the SAG clearly thought Keaton's performance was award-worthy. And Keaton commented on the reaction he's felt to the series:
"The reaction [to 'Dopesick'] is about as strong as anything I've ever been in," he said. "In terms of the appreciation for it as a really high-quality piece of work, but also how grateful they are that it's out there."
The series is available for streaming now on Hulu.
If you or someone you love is experiencing a substance use disorder, help is available, call 800-405-1685 (
Who Answers?) .