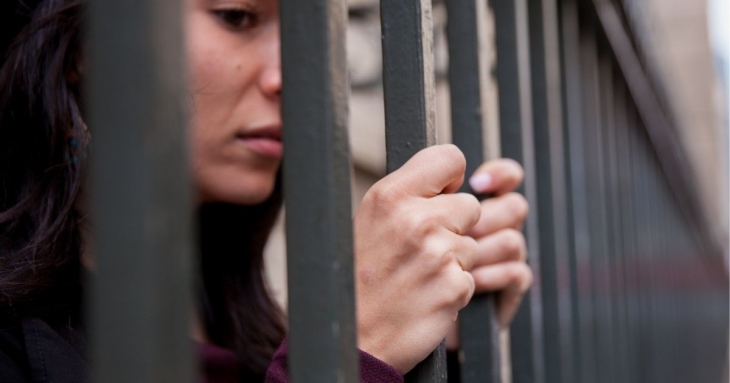 In February 2010, I was sentenced to four years in Florida state prison for a DUI Serious Bodily Injury conviction. It was my first-ever offense. Coming from a pretty sheltered upbringing, pivoting from a working professional to a prison inmate was a definite culture shock. Seeing addiction behind bars was an even bigger shock. But one of the most defining aspects of my prison sentence was the people I met and spent time with.
Incarcerated Women Battling Addiction
In my nearly 41 months of incarceration, I met countless women who were battling drug addiction behind bars. Even though they came from many different walks of life, their backgrounds were similar: in and out of jail, starting with one drug and progressing to others, using drugs to escape the pain of their pasts.
The majority of these women I lived amongst were good people. They cared about others, loved their family, and wanted so much more out of their lives. They wished they could simply walk away from their addictions and live normal, happy, and drama-free lives. But the hold drugs had on them was just too strong. For some of these women, being locked up was actually a blessing – it meant a much-needed break from the temptation of using. It also meant a clear head and a renewed desire to stay clean.
Yes, Drugs Find Their Way Into Prison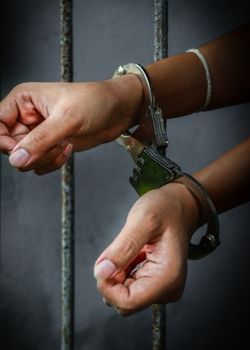 Not everyone who struggled with an addiction stayed abstinent while behind bars. Even though we all lived securely within a barbed wire perimeter fence and completely shut off from the outside world, drugs were abundant.
Sure, there were random drug tests or "shakedowns" where guards would go through our possessions in search of elicit contraband, but those did little to stop the flow of drugs from entering the facility. Obviously, the drugs couldn't be brought in by the inmates. They would come in through the mail, from visitors during visitation, or from corrupt prison guards.
Depending on the connections you had inside, you could get access to any type of drug you wanted. It wasn't uncommon to see women high out of their minds on heroin walking around the rec yard.
It was even more uncommon to walk in on a couple of inmates preparing a gallon-sized serving of hooch ("prison wine"), made from fermented fruit. I even saw a bottle of Smirnoff vodka floating around a smoke break one time.
Making Prison Conducive for Recovery
With all the drugs and alcohol floating around behind bars, it's no wonder so many people struggle to get or stay sober once they are released. Regardless of whether you used drugs habitually behind bars or stayed clean, prison isn't designed to help rehabilitate those with addictions. It is simply a place to warehouse individuals for a period of time, then they're releases after their debt to society has been paid.
There are limited resources in prison facilities to help aid sobriety, and those who are addicted are never given the opportunity to learn new coping mechanisms or identify the root causes that made them use in the first place. Prison basically spits them back out into their old drug-using environment without the tools needed to succeed. As a result, relapse and recidivism rates are alarmingly high.
According to a recent report on long-term recidivism, re-arrest rates for state prisoners was determined to be 83 percent over a nine-year study period, while re-arrest rates were 39.8 percent for nonviolent and approximately 64 percent for violent federal prisoners over an eight-year period.
That's why it's so encouraging to hear a new piece of legislation regarding addiction services was signed into law last month by New York Governor Kathy Hochul.
Treating Addiction Behind Bars and Beyond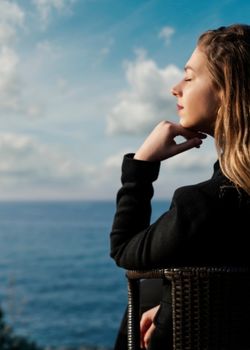 In the new bill, which was made effective immediately, the Office of Addiction Services and Supports (OASAS) is now required to provide annual data on the substances that incarcerated individuals are most commonly addicted to and what treatment they receive while in prison. This information will, in turn, help officials understand how many individuals are receiving treatment and how the state can better provide services to those who are incarcerated.
The overall goal is, when addicted inmates are released, they choose not to return to a life of drug use and ultimately become more productive members of society.
According to Assembly member Linda B. Rosenthal, "In order to ensure that people who are incarcerated are actually receiving the substance use disorder treatment and healthcare they need and deserve, this new law will require OASAS to implement a comprehensive oversight and robust reporting program."
She added, "With this measure, a companion to the new law mandating medication assisted treatment for those in prisons and jail, New York State will receive detailed reporting on the current needs for substance use disorder treatment, allowing us to allocate the necessary resources to ensure everyone's needs are met."
This bill will enable officials to gain a greater understanding of the challenges incarcerated individuals face while living with addiction behind bars. And hopefully, it will also create funds for more recovery programs and provide vital resources to those serving their sentences.
It's a great first step for the prison system to transfer its mindset from one that is punitive to one that is therapeutic and rehabilitative. Only time will tell if this makes a difference, but at least we're finally moving in the right direction.
Call 800-405-1685 (
Who Answers?) to learn about flexible treatment programs for drug and alcohol addiction.