Drug and Alcohol Statistics in Portsmouth, VA
Recent statistics reveal trends for addiction, substance abuse, and drug and alcohol rehab in Portsmouth, VA:1,2,3,4,5

94
There were 94 fatal drug overdoses in Portsmouth, VA in 2021.
91%
91% of fatal drug overdoses in Portsmouth, VA in 2021 were fentanyl deaths.
22
In 2018, 22 people died from fentanyl and other synthetic opioids.
90.4
Portsmouth's rate of fatal fentanyl overdoses was 90.4 per 100,000 residents in 2021.
Does Insurance Cover Drug and Alcohol Rehab in Portsmouth, VA?
Yes. Most major private insurance plans and government-funded plans provide coverage for some (if not all) rehab-related services, minus any copays or service fees charged under the terms of your plan.
Medicaid, Medicare, and TRICARE (the insurer for military members and their dependents) also cover a full range of rehab services, including outpatient programs, residential treatment, hospitalizations, therapy, and medications.
Medicaid for Drug and Alcohol Rehab in Portsmouth, VA
Medicaid is a nationwide, government-funded health plan for low-income and disabled people of all ages. You can participate in Medicaid if you are:
A resident of the state, U.S. national, U.S. citizen, permanent resident, or legal alien
Low-income and without other options for health insurance
Pregnant, blind, disabled, or in a household with someone with a disability
Caring for a child under 18
65 or older
Medicare for Drug and Alcohol Rehab in Portsmouth, VA
Medicare is a government-funded insurance plan for people 65 and older and for individuals with certain health conditions. In 2020, Medicare was required to cover most costs of hospitalization and a wide range of outpatient and medical services related to drug and alcohol rehab. Here's how the Medicare program works:
Medicare participants pay a monthly premium, based on income.
Medicare pays 80% of covered services, and the rest must be covered by supplemental insurance or out of pocket.
Many private insurance carriers offer Medigap plans to cover costs not paid by Medicare.
Medigap plans may cover additional specialized rehab-related services.
Private Insurance for Drug and Alcohol Rehab in Portsmouth, VA
Keep the following in mind as you seek to use private insurance coverage for drug and alcohol rehab in Portsmouth, VA:
All group and individual insurance plans offered in the annual Affordable Care Act marketplace must treat addiction treatment as an essential benefit.
Per the Mental Health Parity and Addiction Equity Act (MHPAEA), health insurers must provide equivalent benefits for both medical and addiction-related treatments.
Some employer-funded insurance plans are not offered through the ACA marketplace, and those providers may limit their coverage for rehab.
Individual plans may have limitations on rehab coverage, particularly for services from out-of-network providers.
Private rehabs set their own policies on the payment method they accept, so you'll need to check with your insurance provider or individual treatment facility to find out if costs are covered.
Traveling to and Within Portsmouth, VA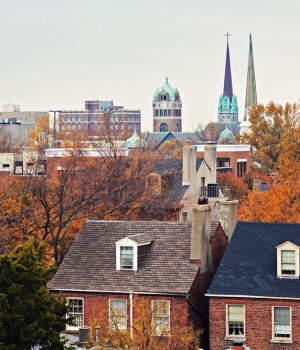 If you'll be traveling for drug and alcohol rehab in Portsmouth, VA or to visit someone who is receiving treatment there, use the following tips to guide your travel plans.
The closest airport is Norfolk Airport, 6.8 miles away, and Newport News Airport offers a second option just 23.5 miles away.
Portsmouth offers overnight accommodations for every budget, from the luxury Renaissance Portsmouth Hotel, to the budget-friendly Quality Inn Olde Towne, to short-term rentals.
For boat owners, local marinas offer docking, fuel, and other amenities.
Popular day-trip destinations include the ocean (30 minutes) Norfolk (5-minutes), and Colonial Williamsburg (45-minutes).
Portsmouth, VA is very walkable and offers good public transit, but is not very bikeable.
Locals consider the northwest part of Portsmouth to be the safest area of the city.