Drug and Alcohol Abuse Stats in Provo
Here are some statistics about alcohol and drug use in Provo and the surrounding Utah County:1,2,3,4
In 2021, 3.0% of youth in grades 8,10, and 12 reported alcohol use in the past 30 days.
33 motor vehicle fatalities involved alcohol use in 2020.
Paying for Alcohol and Drug Rehab in Provo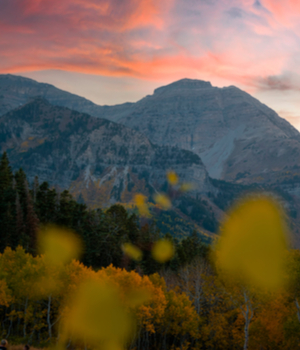 The cost of rehab shouldn't stop you from getting the treatment you need. You have access to free and low-cost alcohol and drug rehab centers to get the quality care you need.
State-Funded Rehabs
Certain rehabs receive funding from the state to provide rehab to those who are considered to be low income. These are called state-funded rehabs. State-funded rehabs often provide therapy at low or no cost. These types of rehab programs often include methadone clinics, which give out medication to treat opioid use disorders.
Rehab Scholarships
Some rehabs set aside funds as part of a rehab scholarship package. These funds help pay for rehab for those who can't afford it. Rehab scholarships often do not have to be repaid. Many rehab centers don't overly promote their rehab scholarship options. You may have to call the drug or alcohol rehab of your choice to get more information.
Charitable Organizations
Charitable organizations offer drug and alcohol rehab at a low cost or none at all. These organizations, like The Salvation Army, can provide free or low-cost rehab due to donations from monthly or one-time contributors.
Here are some free and/or low cost Provo alcohol rehabs and Provo drug rehabs:
The Salvation Army- Salt Lake City
Ardu Recovery Center
Wasatch BH Special Servs District
Private Insurance, Medicare, and Medicaid
If you don't qualify for free alcohol or drug rehab through the state or a charity, you can use your private insurance to pay for rehab. Private insurance such as Blue Cross Blue Shield or United Healthcare can help eliminate or reduce the cost of rehab. Your insurance provider can help you choose a rehab that is in-network to avoid any unexpected costs.
Using private insurance may not be an option for you to pay for the cost of rehab. If so, other programs are available to help make getting quality care more affordable, like Medicare and Medicaid.
Medicare is a federally funded program that gives health coverage to people who are 65 years old or older. Medicare covers drug and alcohol rehab as long as you receive treatment a through licensed center.
Some treatments that Medicare covers includes:5
Inpatient rehab
Outpatient rehab
Hospital stays due to substance abuse
Medications like methadone or buprenorphine
Follow-up doctor visits
Partial hospitalization outpatient programs
Drug and alcohol misuse patient education resources
Due to your age, you may not be eligible for Medicare. If so, you may be eligible for Medicaid. Medicaid is a state and federally funded program that gives health benefits to individuals and families who have a low income.
Medicaid also covers drug and alcohol rehab. Treatment that Medicaid pays for includes:6
Inpatient rehab
Group psychotherapy
Family psychotherapy pertaining to substance abuse
Crisis psychotherapy
Hospital stays due to drug and alcohol misuse
Medicare and Medicaid can help make the cost of rehab more affordable so that you get the treatment you need to start on the road to long-term recovery.
How Easy Is It to Travel to and Within Provo?
If you are just starting to look for Provo drug and alcohol rehabs, you may have some questions. You may wonder, "Where can I find a quality alcohol rehab?" You may ask, "Which is the best drug rehab?" You may even wonder whether you should travel to Provo for drug or alcohol rehab.
Getting There: Provo is close to Provo Municipal Airport and Salt Lake City International Airport. Located near Salt Lake City, Provo has many hotel options for you to choose from whether you want modest or luxurious accommodations.
Attractions: When it comes to things to do in Provo, this city is a location loaded with natural beauty. You can visit Bridal Veil Falls, Rock Canyon, or Provo Canyon. If you're more interested in museums, you can check out the Monte L. Bean Life Science Museum and the BYU Museum of Paleontology. You can also experience plenty of arts and culture in Provo with the Brigham Young University Museum of Art and the Covey Center for the Arts.

Getting Around: Provo is moderately walkable with some available transportation, but you should arrange or plan for transportation before your stay.
Choosing the right Provo drug or alcohol rehab can be the first step toward your long-term recovery journey. If you need more information, contact 800-405-1685 (
Who Answers?) to speak to a treatment support specialist.