Salt Lake City Drug and Alcohol Use Statistics
Salt Lake City is the capital and most populous city in Utah and the county seat of Salt Lake County. It's not unusual for law enforcement in the area to make major drug busts due to the state's location. In the summer of 2021, 32 members and associates of a well-known gang were charged with working with a Mexican drug cartel to distribute more than 400 pounds of methamphetamine, 50 pounds of heroin, and thousands of fentanyl pills throughout the Salt Lake Valley in 2t020 and 2021.1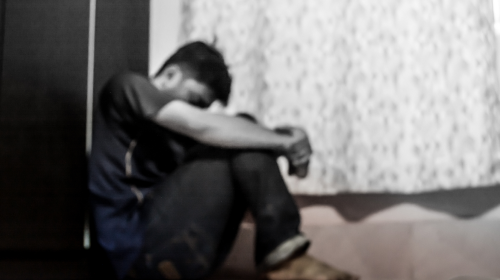 In 2021, Salt Lake County had 5,584 people enter treatment for a substance use disorder.2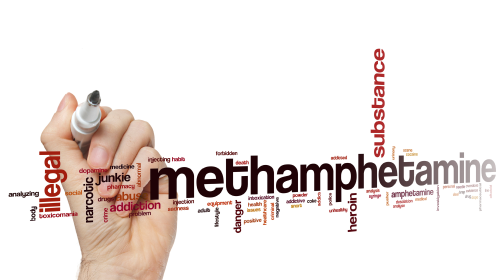 In Utah, deaths involving methamphetamine exceeded those caused by all types of prescription opioids.3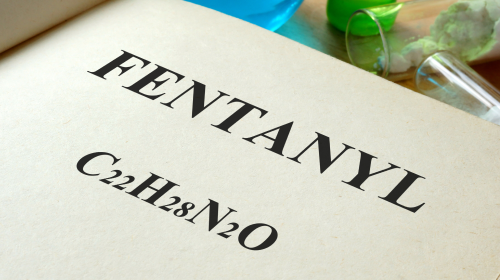 The number of deaths across the state involving fentanyl more than doubled from 2019 to 2020.3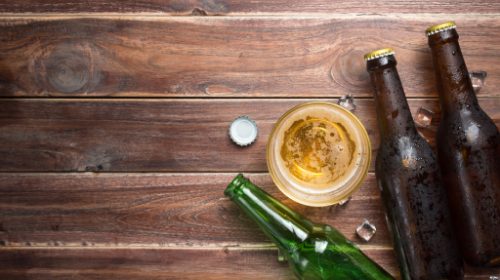 With the misuse of alcohol, 14.9% of adults in Salt Lake County reported binge drinking between 2017 and 2019.4
Expert Insights

It's easy to see the impact of the opioid epidemic across the country, but we often don't see the impact in rural communities. In Utah, opioids are responsible for eight out of ten drug overdose deaths, and many of them happen in rural Utah. As someone who has heard many stories of people in rural communities living in poverty and losing their lives to addiction, I was relieved to see that something is being done. I learned that the University of Utah College of Nursing in Salt Lake City and the School of Medicine will join forces with seven healthcare providers to improve opioid addiction treatment and increase prevention efforts. This four-year, $2 million effort will tackle rural areas of Utah as they are the most underserved and disproportionately impacted by opioid addiction.

~ Olivia Pennelle
Top 5 Drug Rehabs in Salt Lake City
Below are the top five addiction treatment centers in Salt Lake City based on the following criteria:
Offering evidence-based treatment
Accreditation
Certifications
Client testimonials / reviews
7th Street Treatment
7th Street Treatment, located on 700 E Street, off I-80, between South Salt Lake and Highland Park, is a private, luxury residential treatment facility featuring a cozy home atmosphere in a historic mansion. They utilize a "Therapeutic community" model of treatment, where carefully constructed group environments serve as a microcosm of client's lives. They offer treatment for substance abuse and co-occurring mental health disorders for men and women.

Treatment programs include:

Residential Treatment Program (60-90 days)

Intensive Outpatient Program (90 days)

Day Treatment Program (60-90 days)

Medication-Assisted Treatment

Co-occurring Disorders

Individual Therapy 

Group Therapy 

Dialectical Behavioral Therapy

12-Step Group meetings

Experiential Therapy (role playing, guided imagery)

Case Management

Life Skills Training

Recreational Therapy

Aftercare Planning

Location and contact information:
2487 S. 700 E
Salt Lake City, UT 84106
385-261-2070
First Step House
First Step House, located in Salt Lake City, offers a Residential House, an Outpatient House, and Sober Living Homes. They primarily serve a population consisting of low-income individuals, including Veterans, who are diagnosed with substance use disorders and mental health conditions. They provide treatment, housing, and long-term recovery management.

Treatment programs include:

Detox

Men's Residential Substance Use Disorder Treatment

Outpatient Substance Use Disorder Treatment (men and women)

Mental Health Services

REACH – a Post-criminal Justice-Involved Program

Case Management

Sober Living Environments

Housing Assistance

Employment Assistance

Location and contact information:
411 North Grant Street (Residential House)
Salt Lake City, UT 84116
801-359-8862

434 South 500 East (Outpatient House)
Salt Lake City, UT 84102
801-359-8862
Odyssey House of Utah
Odyssey House of Utah, located between S. 300 E Street and S. 45th E Street, near downtown Salt Lake City, is the largest and most comprehensive addiction program in Utah. They provide evidence-based inpatient and outpatient substance use treatment services in 30-day, 60-day and 90-day programs.

Treatment programs include:

Adult Substance Abuse Residential Program
Adult Substance Abuse Outpatient Program
Youth Residential Program
School-based Program (on-site at schools)
Criminal Justice Program
Sober Housing

Location and contact information:
340 East 100 South
Salt Lake City, UT 84111
801-322-3222
Salt Lake City Comprehensive Treatment Center
Salt Lake City Comprehensive Treatment Center is located south of downtown Salt Lake City, between Liberty Park and Sugar House Park. They provide outpatient opioid addiction treatment for adults of all genders ages 18 and older, using medication-assisted treatment and counseling.

Treatment programs include:

Opioid Detox 

Medication-Assisted Treatment (Methadone, Suboxone, Buprenorphine, Vivitrol)

Outpatient Treatment

Individual Counseling

Group Counseling

Location and contact information:
449 East 2100 South
Salt Lake City, UT 84115
833-975-0345
Project Reality
Project Reality Salt Lake City is a medication-assisted opioid detox facility located south of downtown Salt Lake City, off U.S. Hwy. 89. They provide evidence-based treatment in conjunction with counseling and case management. They utilize a sliding-scale payment plan based on federal poverty guidelines.

Treatment programs include:

Medication-assisted Opioid Detox (Buprenorphine-based products, Methadone)
Outpatient Substance Use Disorder Treatment
Individual Counseling
Group Counseling
Family Counseling
Trauma Counseling
Parenting Classes
Community Outreach/Crisis Services

Treatment programs are supported by:

Commission on Accreditation of Rehabilitation Facilities (CARF)

Location and contact information:
150 East 700 South
Salt Lake City, UT 84111
801-364-8080
Cost of Drug Rehab in Salt Lake City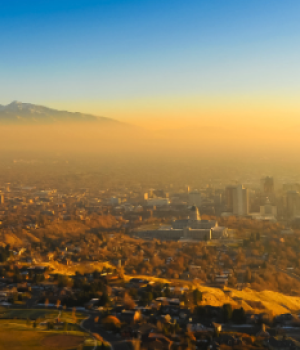 The cost of a Salt Lake City drug rehab will depend on many factors. Inpatient typically costs more than outpatient due to the nature of the treatment being received. Facilities with more amenities such as a pool, private rooms, or integrative therapies such as acupuncture may lead to higher costs also.
However, cost should not deter you from seeking out treatment. If you are worried about how you'll pay for treatment, there are options available to make care more affordable.
Low-Cost and Free Drug Rehab Centers in Salt Lake City
Utah offers publicly funded rehabs throughout the state. These types of facilities and detox centers in Salt Lake City offer free or low-cost treatment to those who qualify. The Utah Department of Health and Human Services can help you find one of these and answer any questions you may have about the types of services offered.5
Do Medicare and Medicaid Cover Rehab Center Costs?
Medicare and Medicaid both cover rehab, though there are restrictions. Medicaid is federally covered insurance for people who meet certain income and other eligibility requirements.
Medicare is federal health insurance for adults 65 and up or under 65 with a disability. To have Medicare cover substance use disorder treatment, your healthcare provider needs to say it's medically necessary, and the services must be received at a Medicare-approved facility.
Does Private Insurance Cover Addiction Treatment?
Private insurance will help cover at least some of the costs of a Salt Lake City drug rehab. It's important to find a facility that accepts your insurance provider and is considered in-network to keep your costs as low as possible. If unsure what types of addiction treatment your insurance provider covers, call the number on the back of your insurance card to speak with a representative.
By calling our helpline at 800-681-1058 (
Who Answers?) , our support specialists can also help.
Addiction Treatment Settings
Addiction treatment is a process that can involve several steps. Whether your addiction is mild or more severe, you will likely need to go through a continuum of care to fully address your substance use disorder. By moving through the process of stepping down your care, you'll increase your chances for future success.
Medical Detox 
Once your plan has been determined, it's time to rid your body of all substances. Medical detox can make this process more manageable. This medically supervised withdrawal involves non-stop care and supervision as you progress through the detoxification process. People withdrawing from specific substances such as opioids or alcohol may need specific withdrawal medication designed to help manage any unpleasant and potentially dangerous side effects.
Once you've achieved a medically stable and substance-free state, your addiction treatment must continue to be successful. Medical detox is just the first step in the process and allows you to enter rehab with a clean slate.
Inpatient Drug Rehab in Salt Lake City
Your next step following detox may be an inpatient drug or alcohol rehab in Salt Lake City. Inpatient or residential care requires you to live at the facility full-time while receiving addiction treatment. This allows you to focus 100% on your care and avoid outside distractions and negative influences.
Inpatient typically lasts 30 to 60 days; however, some programs last longer. Patients can attend group and individual therapy, drug education classes, and support group meetings and receive medication-assisted treatment and specialized care for a dual diagnosis of mental health and substance use disorder.
Some inpatient programs also offer specialty care, including exercise therapy, art or music therapy, or integrative therapies such as meditation or yoga.
Step-Down Care
Following inpatient care, your next step may be finding an outpatient program, such as a partial hospitalization program or standard outpatient, to continue your treatment and practice the skills you learned.
If your addiction is mild or you have a strong support system at home, an outpatient program may be your first encounter with addiction treatment. Here is a breakdown of three types of outpatient programs available and their intensity.
Standard Outpatient Treatment: Standard outpatient programs require the fewest hours per week. While the schedule can vary, patients will attend recovery and therapy sessions a few hours a week. The exact days and house depend on your individual needs and how the program is structured.
Intensive Outpatient Programs (IOPs): An intensive outpatient program is not as time-intensive as a PHP. People in this type of outpatient meet for therapy sessions at least three days a week for around 2-4 hours a day. This allows people to schedule their addiction treatment around work or school.
Partial Hospitalization Programs (PHPs): A partial hospitalization program or PHP is the most intense form of outpatient care. This type of treatment is designed for someone who needs a higher level of care than a standard outpatient program can provide. Patients in a PHP get comprehensive services and medical monitoring during the day but can go home at night.
Aftercare and Relapse Prevention
The recovery journey is a lifelong one. Once you've completed formal addiction treatment, you'll want to have an aftercare and relapse prevention plan in place to help you maintain your sobriety. Your team can work with you to create a plan that addresses your specific needs.
Here are a few common aftercare options:

Support Groups
Support groups for drug or alcohol addiction provide a safe environment where group members can share their feelings and experiences. There are 12-step support groups such as Alcoholics Anonymous and Narcotics Anonymous and options that take a slightly different approach, like SMART or Self-Management and Recovery Training.
Sober Living Homes
Sober living homes are also called transitional housing. These facilities are designed for people who have completed addiction treatment but who aren't ready to live on their own fully. A sober living home allows them to stay in a safe and supportive environment while still having the freedom to come and go. Sober living homes can also offer support groups and other forms of therapy so people can continue their recovery journey.
Ongoing Therapy
Continuing therapy or counseling after formal treatment can also be helpful, particularly for people diagnosed with a co-occurring mental health disorder. Finding the right therapist can take time. Ask for referrals from your team, and don't be afraid to try a few different therapists before choosing one who makes you feel comfortable.
How to Choose the Right Salt Lake City Drug Rehab for You
Your specific needs will help dictate the right type of rehab program. If there are certain amenities or treatment types that are important to you, it's vital to look for facilities that can meet those needs. Here are a few factors to consider when looking at facilities:
Treatment Philosophy: A program will often have a specific philosophy they follow. This can include a holistic mind-body-spirit approach that utilizes integrative therapies or faith-based programs that consider the role spirituality plays in the recovery process.
Some rehabs are tailored to certain populations. If you think you'd benefit from a facility that only treats one gender or offers treatment targeted to veterans or the LGBTQ+ population, you'll want to search for facilities that offer those options.
Treatment Setting and Location: Do you want a view of the mountains while receiving care, or do you like being downtown? One thing to consider the where the facility is located. If you're attending outpatient, you'll want to think about a facility that is located close to work or school to make traveling to care more convenient.
Insurance: If you're using private insurance, it's important to find a facility that is considered in-network by your insurance provider to keep your out-of-pocket costs as low as possible. Most rehabs clearly state what private insurance plans they accept. You can also talk to your insurance provider directly.
Amenities: Think about what matters most to you when it comes to a treatment center, particularly if you are looking at inpatient treatment. Do you want a private room? Gourmet meals? A pool or other spa-like amenities? If you're looking for rehab with a little extra, target your search to facilities that offer these types of amenities.
What to Look for in a Quality Addiction Treatment Program
Not all treatment programs are created equal. Here are a few things to look for when evaluating Salt Lake City alcohol rehabs.
Program Accreditation
Check to make sure the program is accredited by state and national organizations such as the Joint Commission or the Commission on the Accreditation of Rehabilitation Facilities. These accrediting bodies require addiction treatment programs to meet very high standards of patient care and quality.
Staff Credentials
A drug or alcohol rehab in Salt Lake City should be run by well-trained, licensed mental health professionals and additional specialists. This should include a medical staff made up of psychiatrists, physicians, and nurses, along with licensed addiction counselors, therapists with graduate-level degrees, and social workers.
Individualized Treatment Plans
Addiction looks different in every patient, and treatment should be one-size-fits-all. A quality rehab should work with you to develop a plan customized to your individual needs and concerns.
Staff-to-Patient Ratio
This may be more important to others. Some may thrive in large groups, while others prefer a more intimate, smaller number of people at their drug and alcohol rehab. Some will offer education and didactic groups that are larger in number while having smaller group sizes and more one-on-one sessions. This may be the middle ground you are looking for.
Financing Options
Salt Lake City detox centers and drug or alcohol rehabs should offer more payment options than just self-pay. A quality one will work with you to make treatment as affordable as possible. This can include financing options, sliding scale payment assistance, or scholarships.
Family Involvement in Treatment
Substance use disorder affects everyone in the family, so the family needs to be involved in the treatment process. A quality program will involve family members in learning about the recovery process, participating in recovery planning, and attending family groups or therapy.
Should You Travel for Drug and Alcohol Rehab in Salt Lake City?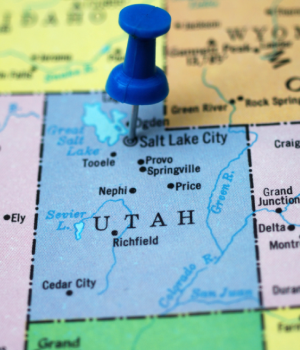 Outdoor sports enthusiasts will likely find the scene in Salt Lake City very appealing. If spending time surrounded by nature is something you're looking for in a drug or alcohol rehab, traveling to Salt Lake City may be a good option for you.
Salt Lake City features a wide variety of neighborhoods to appeal to many different tastes. Whether you're looking for shopping or skiing, there's a neighborhood designed for you.
Cottonwood Heights: For mountain lovers, Cottonwood Heights is the place to hang out. This laid-back suburban area is located right along the Wasatch Mountains. You're also steps away from a huge outdoor sports scene from skiing, climbing, biking, hiking, or running. There are also more laid-back options for those who prefer a more low-key approach to nature.
South Salt Lake: South Salt Lake is known for its bungalows, great restaurants, and easy access to major interstates. It also gives people a chance to hike or bike in the canyon and still head out for dinner. This neighborhood is where you'll find Salt Lake Chinatown, which features the city's largest Asian market.
Millcreek: Nestled at the base of the Wasatch Mountains is Millcreek. This is the place to go shopping for outdoor gear. You can also climb at a state-of-the-art gym, hike with your furry friends, and take a break at night for some fine dining. Nearby Millcreek Canyon is home to fly fishing, hiking, biking, Nordic skiing, and snowshoeing.
Downtown: Downtown Salt Lake City offers up many urban delights from art, music, shopping, and restaurants. Catch an outdoor concert or wander the busy farmer's market, check out a Utah Jazz basketball game, or explore the city's finest art galleries. It's also easy to get around. Bus and TRAX train rides are free in the downtown zone.
Central City: Central City features an eclectic collection of shops, vibrant restaurants, and plenty of free space. This bike-friendly area gives you easy access to Tracy Aviary, Gilgal Gardens, a sculpture garden tucked between homes and major streets, and Faultline Gardens, where you can catch the sun setting behind the Great Salt Lake.
Drug and Alcohol Laws in Salt Lake City
Utah Drug Court: The first drug court in Utah was established in Salt Lake County in 1996.6 To be admitted into drug court. The person must have a drug-related felony charge or be on felony probation for a drug-related charge, have no history of violent offenses, have no charges related to drug distribution, and have not spent time in prison.6
The program is designed to run for at least 12 months. Participants graduate after completing treatment and having no positive drug tests during the final six months of the program. Participants who complete the program will have their felony charges dropped. If the participant was already convicted of a felony, they could avoid jail time. Drug court also helps with finding a job, going to school, and improving living situations.
Naloxone Access Law: Naloxone, or Narcan, is available without a prescription in Utah at participating pharmacies. Naloxone is also available at all 18 Salt Lake County Library branches and all eight branches of the Salt Lake City Public Library system. It is distributed in a 2-dose rescue kit. This drug is used to reverse the effects of an opioid overdose.
Overdose Reporting Amendment: Utah's Overdose Reporting Amendment gives immunity to anyone who reports a victim of an overdose to EMS or law enforcement. The caller must stay with the victim and cooperate with first responders. If they follow those two conditions, they will not be charged for being under the influence of drugs or possessing drugs. However, immunity may no longer apply if the caller has committed other crimes besides simple drug use or possession.
Start your recovery today at accredited alcohol and drug rehab centers in Salt Lake City. We are here to help you choose the right program. Our free and confidential helpline is available 24/7. Call 800-681-1058 (
Who Answers?) to speak to one of our treatment support specialists.