Alcohol and Drug Stats in Richardson
Since Richardson is in both Dallas and Collin counties, we will look at alcohol and drug use statistics in both areas. Here is a breakdown of how substance abuse affects the area:2,3,4,5
174
of the people who died were white, and 100 were African American.
163
of the deaths involved opioids.
107
of the deaths involved cocaine.
Financing Alcohol and Drug Treatment Centers in Richardson
The cost of addiction treatment should not keep you from getting the help you need. There are free or low-cost drug and alcohol rehab centers in the Richardson area, as well as other ways to help cover treatment costs.
Free Treatment Options in Richardson
A state-funded drug or alcohol rehab near me receives funding from the state or federal government to cover the cost of addiction treatment for people who could not afford it otherwise. Methadone clinics, which help people safely detox from opioids, can also be covered by government funding.
There are also rehabs in and around Richardson that receive grant funding from organizations such as the Substance Abuse and Mental Health Services Administration. These grants allow them to cover all or part of addiction treatment costs. You can also explore the possibility of a rehab scholarship, provided the center offers one. Some third-party organizations allow you to apply for a scholarship to cover the cost of treatment.
The closest free treatment programs to Richardson can be found in nearby Dallas.
Medicaid, CHIP, and Medicare
Medicaid is a government-funded health insurance program for low-income individuals and families. To be eligible in Texas, you must be a state resident and meet the income guidelines. You must also be one of the following:6
Pregnant
Responsible for a child 18 years old or younger
Blind
Disabled or have a family member in your household with a disability
65 years old or older
The TexCare Children's Health Insurance Program (CHIP) is for families who can't afford private insurance but make too much money to qualify for Medicaid. To be eligible, you must be a Texas resident and be either 18 years old or younger or be a primary caregiver to a child 18 years old or younger.
Medicare provides health care coverage for adults over the age of 65. Medicare and Medicaid cover some, but not all, types of substance use disorder treatment services. You will need to find a Richardson drug or alcohol rehab that accepts these government insurance programs.
Private Insurance
A private insurance provider will cover some of the costs of inpatient or outpatient rehab in Richardson. To maximize your plan's coverage and reduce potential out-of-pocket costs, you'll need to find a Richardson drug or alcohol rehab that accepts your insurance provider. You'll want to check with your provider to learn what types of treatment they cover and find out if there are co-pays you may be responsible for paying.
Richardson's popular private insurance plans include Aetna, Cigna, Humana, and UnitedHealthcare.
Is it Easy to Travel to and Within Richardson?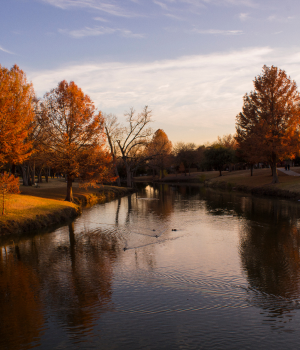 Richardson is conveniently located near the Dallas-Fort Worth metro area. This is helpful whether you're traveling to Richardson for drug or alcohol rehab or visiting a friend or family member receiving treatment in the area. The city is just a short drive from the Dallas-Fort Worth and Love Field airports and is easily accessible by major highways.
While you're in Richardson, you can take advantage of the Dallas Area Rapid Transit system (DART) to get around. The city is home to four DART stations that can take you to several nearby communities and their amenities.
Visitors to Richardson can choose from one of 20 hotels in the city offering more than 3,000 hotel rooms. While you're in town, you can check out nationally recognized entertainers and shows at the Eisemann Center for the Performing Arts, golf at one of the championship golf courses, visit one of 30 parks, or bike or hike more than 40 miles of trails.
Richardson also holds the Wildflower! Festival each May. The Cottonwood Arts Festival is held the first weekend of May and October.