Carrollton, Texas Drug and Alcohol Statistics
Located in the county of Dallas, Carrollton is the 23rd highest populated city in Texas. This northeastern city has experienced a rise in drug and alcohol-related incidents in recent years, including: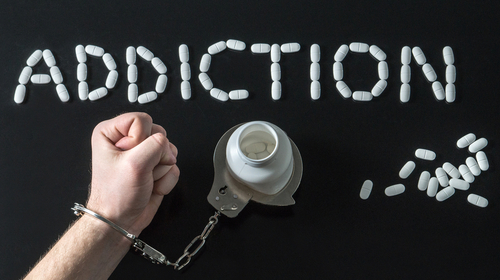 A 35% rise in drug overdoses between 2018 and 2020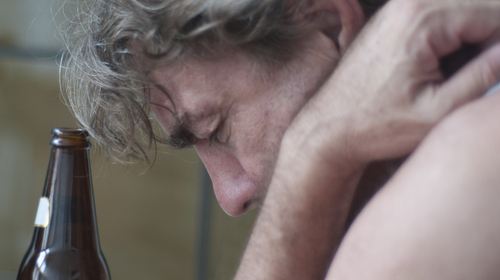 Alcohol-related deaths rose 42% over the same time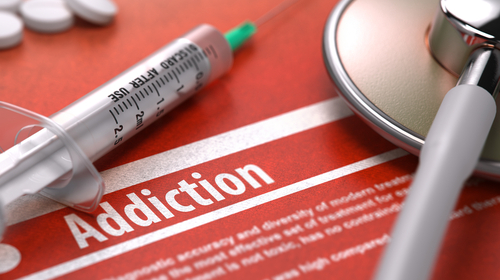 9th highest number of drug overdoses in 2020; 21st highest rates of alcohol-related deaths
Cost of Drug Rehab in Carrollton
The cost of rehab depends on various factors, such as:

Treatment setting (inpatient or outpatient)
Features and amenities (luxury or standard facility)
Health insurance plan (private, Medicare, Medicaid)
Location (city vs. suburb)
If you need help paying for rehab, consider asking friends and family for funds, or make a crowdfunding website. You can also reach out to a prospective center and ask about their financing options, as some have in-house financing or use a third-party loan company.
Free Treatment Options in Carrollton
How to pay for Carrollton drug rehab may be the biggest contributing factor to what centers you can choose from. If you're uninsured or low-income, look for a free or low-cost state-funded program to help. They often have scholarship programs that help cover your care costs and might operate on a sliding-scale fee structure that drops the cost of care for low-income clients.
Addiction Treatment Settings
When seeking treatment in Carrollton, keep in mind there is a wide range of rehab types, called the continuum of care. You start on the continuum at the stage that is most appropriate for your needs, for example, if you don't need detox or thrice weekly therapies, then start with a standard outpatient program (SOP) with a single treatment a week typically. Here is a breakdown of the stages of treatment on the continuum of care.
Detox Services
While not appropriate for everyone, can be the key to a successful time in rehab. The detox process includes medical supervision and medication as needed, lasting anywhere from five to fifteen days.
Inpatient 
Inpatient, or residential treatment programs, are designed for people to live in a structured environment while undergoing daily therapy with medical supervision. Inpatient tends to be the most costly option and can last for as little as a month to as long as a year, depending on your situation and the rehab's programs.
Outpatient 
Outpatient programs are made to provide the highest levels of flexibility, so people can continue their path to recovery while going to school and work and raising their families. There are several outpatient programs:2

Standard outpatient treatment requires the least time commitment to participate, usually requiring only a few hours of meetings per week in individual therapy or support groups. This type of rehab is best for someone in long-term recovery who just needs ongoing counseling and life skills coaching to avoid relapsing

Intensive outpatient programs (IOPs) are more involved than the standard treatment, requiring a few hours of therapy several days a week.

Partial hospitalization programs (PHPs) are the most intensive, with several hours in an inpatient setting each day. Many people enter PHPs after finishing inpatient rehab or detox programs.

Aftercare
Graduating from rehab doesn't mark the end of your recovery journey. Participating in a thorough aftercare program will dramatically increase your chances of long-term sobriety, thanks to the powerful combination of an extended network in recovery and ongoing therapy and drug counseling.
Specialized Drug Rehabs in Carrollton
If you want to go to a rehab that's built just for you, look for a specialized addiction treatment center with policies that align with your background and preferences. For example:
LGBTQ+ programs are staffed with counselors familiar with addiction as well as the struggles faced by those in the community, such as internalized shame and broken family relationships.
Women's only facilities are just that, for women only, though some allow women to bring their children with them to treatment, and are created with a trauma-informed philosophy to help women heal tumultuous pasts and current addictions.
Men's only treatment centers are built to create a brotherhood for men to open up and grow in and typically include therapies revolving around occupational growth as well as athletics.
Veterans rehabs in Texas cater to those who are in or who have served in the armed forces, focus on building community support for vets, and often have a dual diagnosis component to help vets deal with the strain of PTSD and other common disorders for veterans.
Faith-based centers call on spiritual power to help you overcome addiction, often involving prayer circles, pastoral counseling, and evidence-based therapies.
Choosing the Right Carrollton Drug Rehab
When thinking about accredited drug rehabs in Carrollton for you, consider:
How severe your addiction is and the level of care you need
Your social and spiritual background and whether you want that to factor into the type of rehab you ultimately choose
Whether you have ample funding to pay for treatment or need to find a facility with financial assistance programs
The best location for you, considering the proximity to your work or school, support network, or activities that you want to enjoy while you're in care
The program's rules and policies
The type of features and amenities you want the facility to have
Should You Travel for Drug and Alcohol Rehab in Carrollton?
People love Carrollton for its small-town vibe near the big city attractions in the Dallas-Fort Worth area. Aside from the quality of life and high availability of housing, Carrollton has a wealth of fun and convenient amenities for visitors and residents. Some favorite activities that locals enjoy include:
The Cavanaugh Flight Museum
The LEGOLAND Discovery Center
The Elm Fork Nature Preserve
Josey Ranch athletic complex
If you're thinking about visiting or moving to a drug or alcohol rehab in Carrollton, research the area first to find the best corner to call home. The northern part of the city, with the Arbor Hills Nature Preserve and various playgrounds and parks, has the Oak Hills Acorn and Highlands, and Oak Creek Estate neighborhoods. This area has gorgeous surroundings and makes a lovely place for a small family, with well-lit streets to walk in and plenty of shopping, schools, and churches nearby.
In the south part of town, history buffs can spend time at the AW Perry Homestead Museum, and explore historic Downtown Carrollton. There's also nearby Farmers Branch and its Frog Pond Water Park. There are also plenty of motels and hotels in the area for visiting guests, and a handful of beautiful outdoor parks and places to eat and shop.
Alcohol and Drug Laws in Texas
Given Texas's growing drug and alcohol problem, the state has enacted various laws and policies to help those in need.
Standing Naloxone Access Order: In Texas, a pharmacy can apply for a license to distribute naloxone without requiring a prescription.3 The naloxone overdose reversal kits can then be given to anyone that requests one, whether they are an opiate-prescribed patient, a street drug user, or a friend or family member of someone at risk of an opiate or alcohol overdose.
Divert Court Program: In Dallas County, the DIVERT (Dallas Initiative for Diversion and Expedited Rehabilitation and Treatment) program helps people with drug and alcohol charges clear their records after a period of state-funded rehab.4 The DIVERT Court program teaches job skills and works to rebuild clients' damaged family and community relationships as well as help them with rehab.
Family and Medical Leave Act: The federal Family and Medical Leave Act, or FMLA, is designed to protect American workers that need to take time off for medical reasons.5 This includes seeking addiction treatment. The law provides up to 12 weeks of unpaid medical leave per annual period, so an employee can take time off to go to rehab and return to their same position, or a similar position that pays the same (or better).
Good Samaritan Overdose Law: In Texas, like most places in America, there is a good Samaritan law in place to encourage people to call 911 during an overdose, even if they were committing certain crimes during the event.6 If a person is found to be using or carrying drugs or paraphernalia, in most cases, they can't be prosecuted for that specific crime if they cooperated with law enforcement during their attempts to help their overdosing friend.
Resources
FindTreatment.gov. (n.d.). FindTreatment.gov. 
Center for Disease Control. (2022). CDC Wonder.
Center for Substance Abuse Treatment. Substance Abuse: Clinical Issues in Intensive Outpatient Treatment. Rockville (MD): Substance Abuse and Mental Health Services Administration (US); (2006). Chapter 3. Intensive Outpatient Treatment and the Continuum of Care.
Texas Targeted Opioid Response. (2022). Naloxone Standing Order Request.
Dallas County, Texas. (2022). Divert Court Program.
U.S. Department of Labor. (2022). Family and Medical Leave Act.
Texas Department of Health Services. (2018). Overview of Drug Overdose Good Samaritan Laws.